Working with those people who can spoil your good mood in a minute or two is always nerve-wrenching. If you're working with a coworker who gets on nerves, you're already dealing with a lot.
But you've to solve this matter to have peace at work and enjoy your job instead of hating it because of one person.
How To Deal With A Coworker Who Gets On My Nerves – 10 Tips
Dealing with a witty coworker isn't a one-step process, it'll take patience and courage. Yet, a proper plan is necessary as proceeding without it would definitely ruin this matter.
You should write down some points about what you're going to do to deal with this coworker.
Maintaining a bit of distance with such people can automatically bring peace to life.
Here we've gathered some points, or you can say tips to deal with "a coworker who gets on my nerves".
1. Be Polite – Show Some Courtesy:
Even if the other person is being nerved wrenching for you, don't lose your shit when you see them.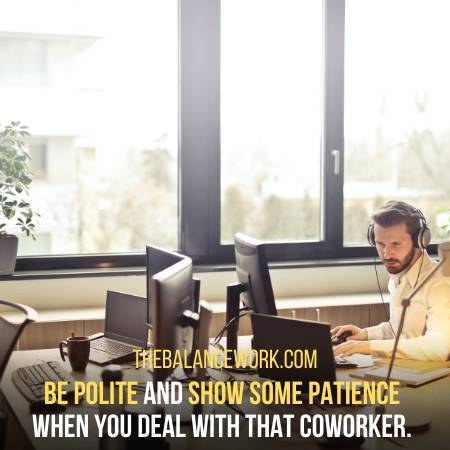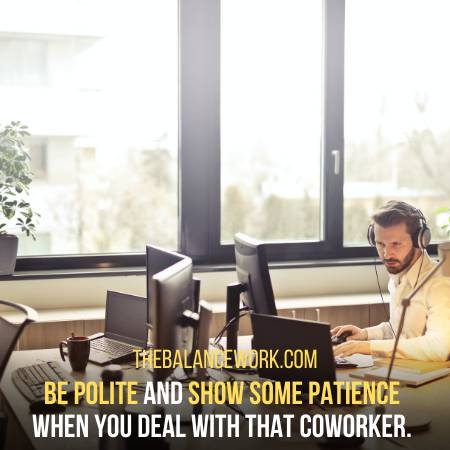 Patience and politeness can be a lifesaver in such situations. You should show some patience when you have to deal with such coworkers during your day.
Of course, it will be hard at times, but losing your mind and yelling at them won't bring any good to you.
So it's better to tackle such situations with courteous and polite behavior.
2. A Safe Distance Is Best – Coworker Gets On My Nerves:
The least you can do while working with a coworker who gets on your nerves is maintaining a distance.
Draw a safe line between you two and show them through your actions they have to respect your boundaries.
Maintaining a safe distance from them won't make you go crazy at work with their stupidities.
3. Always Professionally Deal With Them:
You must maintain a professional demeanor while interacting with a coworker who gets on your nerves.
It'll be easier to lose your aura and fight back with them to satisfy your ego, but it can harm you in the long term.
Instead of ruining your reputation at work by behaving badly with them, be professional.
Keep a smile on your face when they try to attack you with their non-sense attitude.
4. Better To Talk About Work Only:
If maintaining a distance isn't possible, and you have to work with them in the same team, then talk about work only.
Try to keep the conversation short, to the point and focus on work-related tasks only. If they try to gossip with you, don't become a part of it because it can end up being a grapevine.
Also, shorter communication with such people can save energy and time for you to focus on your job.
5. Show Them A Mirror If They're Rude:
If the coworker who gets on your nerves behaves badly in response, tell them it's not good behavior.
Let your coworker know that this behavior is inappropriate and can affect the workplace.
Also, show them the consequences their behavior can have on people who work with them.
As you give them a reality check, they'd be more cautious about their next steps.
6. Report Harassment Or Privacy Invading Issues:
There are different types of harassment, affecting people in different ways. The severity of the matter varies.
Harassment can be verbal, visual, or written; whatever the form is, report it to the authorities.
If your coworker is crossing the boundary of getting on your nerves, you need to do something about it.
Privacy at work is important; if someone's invading your personal space, report that behavior to your boss.
7. Have A Talk With The Person – Coworker Gets On My Nerves:
Ask your coworker for a detailed discussion about this matter; keep your nerves cool and calm when you do so.
You can tell them that their behavior is causing disturbances for you and is too offensive to bear.
Once you've said your side of the story, be silent when they explain why it's happening. There must be a reason behind such kind of manners.
8. Keep The Door Open For Compromise:
Most people are unaware of their doings in such cases, your coworker will try to change the side. However, don't expect him to apologize for his behavior.
You should be flexible enough to reach a mutual deal. If the other person is showing this behavior because of your actions, you should reassess it.
9. Take The Matter To Your Boss – Coworker Gets On My Nerves:
If you did nothing wrong, still the coworker is getting on your nerves. Also, the conversation didn't help. Then you should take this matter into your boss's account.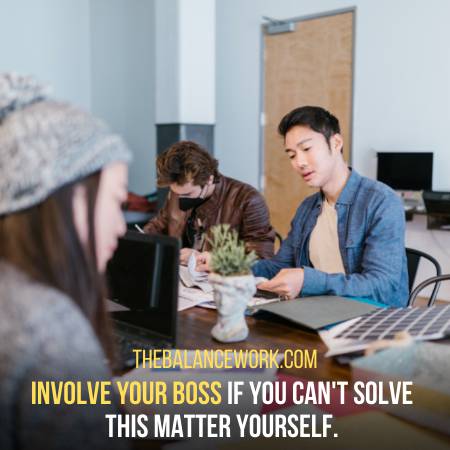 Tell your boss that you did every possible thing on your own, but this matter needed a third person.
Expectedly, the manager will listen to both sides of the story and look out for a mediation point. If the matter worsens, keep yourself prepared for any kind of outcome.
10. Request A Different Shift:
A change in a shift can help you be more comfortable at work, as you won't have to deal with that annoying coworker.
If you really think this coworker gets on my nerves, you should request a shift change.
Assess your timings and see whether you'll be able to work during the other shift, then make a request.
You can request a shift change either through an email or by filling a form purposed for this reason.
Frequently Asked Questions
Can A Coworker Cause Anxiety?
Having a poor relationship with a coworker can cause damage more than bigger business issues. Difficult workplace relationships are far more than a nuisance; these can cause anxiety or depression.
How Do You Handle Working With People Who Annoy you?
Maintaining a positive attitude is the most important thing to do in such kinds of scenarios. Then you can find a common interest with that person. Also, try to ignore their flaws and kill them with kindness. It would be good to politely reject their attention.
How Do You Tell If Your Coworker Is Undermining You?
Coworkers who undermine your abilities become more than just competitive. They plant things in your head, and they gossip a lot about you. Stealing credit for your work, being subtle and undermining you are their favorites.
How Do I Know If My Coworker Is Bipolar?
A coworker who is bipolar will often show erratic behavior. He is either hyperactive too lazy to do anything. Such people cannot complete their tasks, and they find it challenging to stay at work, yet they give the best ideas.
Conclusion
Dealing with an annoying coworker can be challenging, especially when he tries to get on your last nerve.
Switching your job isn't ideal because hasty decisions can sometimes prove you wrong.
You can take a moment to decide your next step when a person is getting on your nerves.
Strategically deal with them and always have a plan in place. You can better deal with them without needing to report their behavior.
Feel free to share your thoughts in the comment section below.
Last Updated on 2 years by Shahzaib Arshad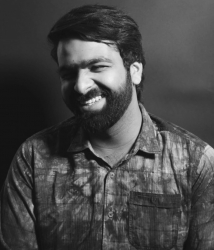 Latest posts by Shahzaib Arshad
(see all)