A direct participation program is the best way to reap the financial rewards. This is a small alliance of shareholders.
It's more like a financial security enabling people to invest in a business venture cashflow.
All the investors make their direct investments in such programs.
They get enjoy equal financial benefits. This is a sort of a limited liability company.
These companies do not pay commercial taxes. That's the reason they are also called tax shelters.
8 Benefits Of A Direct Participation Program:
Here we are going to discuss the 8 top benefits of a direct participation program.
1. Tax Benefits Of Direct Participation Program:
The company itself is not an active taxpayer. All the tax files are transferred to the general partner.
All the revenue generated as well as the losses also belong to him. In this way, the DPP does not have to pay the corporate tax.
Also, these are not traded. Here is where the broker plays his role. Their trends are not the same as in the stock market.
They don't have trusted price control. This type of mechanism is also used in the real estate business.
This helps them to wave off the taxes as much as possible.
They have not registered themselves with any national securities exchanges. But they are registered with the Securities and Exchange Commission (SEC).
2. Non-Traded Nature Of Direct Participation Program:
Non-traded REITs is the most common type of a direct participation program. The majority of programs are of this type.
Sometimes there is a project to explore or develop energy.
In these cases, also a direct participation program allows us to continue this project.
Also, in some large-scale projects, there is a need to take machinery on lease. These events also need a direct participation program.
See Also: Behavioral Skills Training – Skills To develop And Steps
3. Limited Partnership Program :
All the partners after signing this contract are partial owners. They have limited ownership over all the physical assets.
For instance, you sign a direct participation program for an energy exploration project.
There is a need to take heavy machinery on lease. Now all the members have partial ownership of all the machinery.
They are not absolute owners.
4. Authority To Choose The General Head:
There is a general head in a direct participation program. He is the person responsible for making the right investments.
He is the one who is responsible for management of all the benefits and losses. Sometimes the members are not satisfied with the performance of the general head.
They all can vote to release him from the contract. They can remove him from the account of improper management of funds.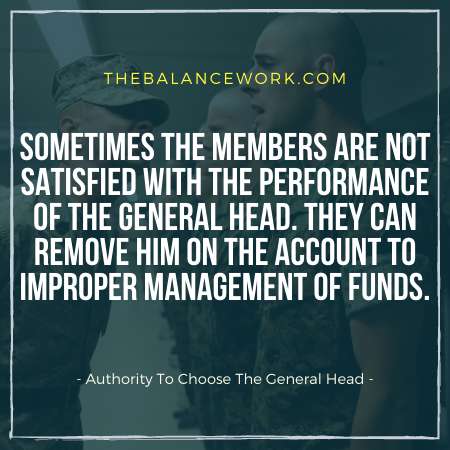 5. Virtual Practice Of Direct Participation:
This is a very risky program. To invest your money needs vigilance and technique.
You might be new in this business. Then you should avoid stepping into this business directly.
Many platforms provide you with virtual money to practice. You can learn trading skills on these platforms.
When you think you have the trading strategies enter the real stock market.
6. Small Investors:
This direct participation program has a benefit. Here the small investors don't have to risk all the money.
They are all risking their own portion. They are not responsible for any other losses.
In a case, if the program seems to fail. The members just have to risk their own monetary contributions.
This is a very positive benefit of a direct participation program for small investors. In this way, less risk is involved in this type of program.
7. Legally Protected :
Also, it comes with another benefit. You have the legal protection in a direct participation program.
In case, the company faces all legal consequences. You are safe. This is good news that you are not liable for any charges.
In such a case, the common partner will face the situation. You will remain out of this situation.
8. Free From Market Fluctuations:
You are also safe from market doldrums. Many investors are afraid of market fluctuations.
In this way, it is a definite investment. You don't have to worry about market setbacks.
You have the surety that you are not going to face any of these problems.
3 Drawbacks Of A Direct Participation Program
There are few drawbacks too. Where there are a lot of benefits there are few limitations.
Here we are going to discuss 3 drawbacks of a direct participation program.
1. Threshold investment:
We will discuss them too in this article. To be a part of a direct participation program you need to have a threshold investment.
For instance, you want to enter into a direct partnership program for drill mining.
Then you need to have at least $ 100,000. If you have $90,000 you cannot be a part of this.
This is a serious drawback of a direct partnership program. This was only an example to make you clear this concept of threshold investment.
2. Lack Of Company Information:
This program is not public. It means that they are not publicly trading.
So, the partner of this program lacks some important information. He misses some documents from the company.
We do not know the important details about the company.
3. Illiquid Nature:
These investments are not liquid. It means you cannot access them for some prescribed period.
That time span varies from four to eleven years. It depends on your contract.
Why You Should Be A Part Of It:
Are you in a real estate business or a part of the power sector? You might be looking to invest in these businesses.
The best way to make an investment is by becoming a part of a direct participation program.
This article discusses all the things you need to know before starting.
1. Which People Go For A Direct Participation Program:
Most of the people who are attached to the real estate business go for it. Also, the people having their links in energy projects adopt this.
It is a kind of group investment in which different industrialists are involved. They are all stockholders in this business venture.
It is usually a long-term project. Their shares are not publicly traded.
They are non-traded investments in which broker or middle-men is included.
See Also: What Is A Litigation Lawyer
2. How To Be A Part Of A Direct Participation Program:
To be a part of a limited partnership program gives you many benefits.
A confined number of people take part in it. They all finance this project with their respective contributions.
All the money so collected is then invested by a common investor. A major head is managing this program.
The income generated through this program and the tax files are sent to the investors.
They have a larger life span. Their standing time ranges from four to eleven years. This program is very beneficial for mediocre investors who are waiting to make investments.
Now they don't have to wait for a wealthy investor. A small number of such investors can pool their investments.
Contribution by every member enables them to get more benefits.
3. Should You Invest In A Direct Participation Program:
Not the question arises are these programs worth investing in? Most investors take help from financial advisors in this respect.
They help them to decide what to do. It can be a beneficial risk if you are ready for an illiquid investment.
You must be ready to risk this portion of your investment.
All those investors who have to make alternate investments choose this path. You are also free from tax burdens.
Unlike a corporation, here all the stockholders pay taxes based on the dividends that they receive.
Conclusion:
If you are deciding to make alternate investments do consider direct participation programs.
You can invest in a real estate business or be a part of a business development company. It depends on your decision-making ability.
Before you enter into any contract keep in mind some points. This will be a long-term project and you cannot withdraw anytime.
You have to be patient if you are investing in a direct participation program.
I repeat this because if you want to earn quick money this is not the right decision.
A direct participation program can be very beneficial in the long run and move you towards success. You only have to be patient and that's all.
If you are willing to make alternate investments this is the best solution.
Drop a comment to share your thoughts on direct participation program.
Last Updated on 3 years by Assma Riaz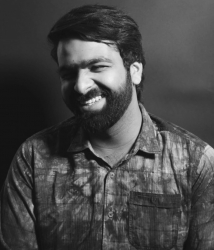 Latest posts by Shahzaib Arshad
(see all)