The question "How do you like to be managed?" is important. You'll get to see this question during many job interviews.
Answering this question can be a bit tricky. Remember not to get trapped in your own statements.
If your answer is impressive enough then it can turn out to be a deal maker.
There are many other questions asked during interviews. But, this question has its significance.
How Do You Like To Be Managed – 3 Simple Steps To Answer:
When organizations ask how should they manage you. They are trying to know about your working style.
Answer this question with an open mind. Because it tells how much pressure you are willing to bear.
Managers manage employees to make sure that everything is going fine.
Also, managers supervise that employees get their pays and benefits on the time. And their experience is going well according to the initial letter.
There are three steps to carve an answer to this question.
1. Look Back At Those Prior Incidents:
First of all, see your working style and preferences for management. Then take a look back at what happened in the past.
What your previous bosses were like? What was their style of management? The kind of attributes they had?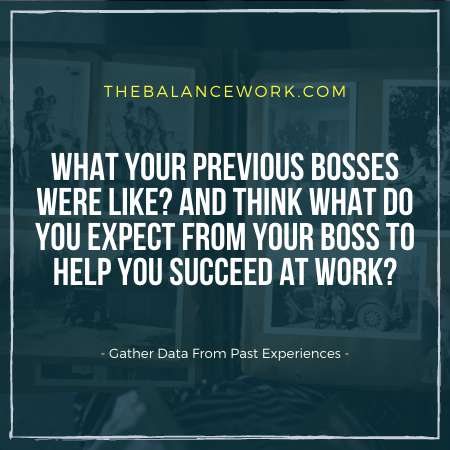 Taking notes will help you to know the factors that made the working environment suitable.
You'll also know the reasons that caused the working relations to fail?
Then think about yourself. How you like to work? What enhances your capabilities in a working environment?
Imagine that you are working in an ideal workplace. What do you expect from your boss to help you succeed at work?
Note everything down and then go through these points.
2. Take Notes Of How Company Works – The Culture Of Company:
The next step is to penetrate the culture of the company. So you can have the know-how of management styles existing in the company.
Different companies have different structures, schedules, and objectives.
Based on these concrete schedules and objectives, the leaders can be autocratic and rigid.
Now match the notes made in step one and step two. And pick out similar points from both these notes.
Is there any similarity between the communication style? Do your working style matches with the company's style?
This will help you to move to the next step.
See Also: Importance Of Management – 10 Major Components
3. How Do You Like To Be Managed? – Assemble The Answer:
This is the most important step. Here you have to craft your answer according to the data gathered and analyzed.
Three things matter the most here. What, when, and why. What qualities did your previous managers own that worked well for you?
It can be his communication style, working style, and any other attribute related to work life.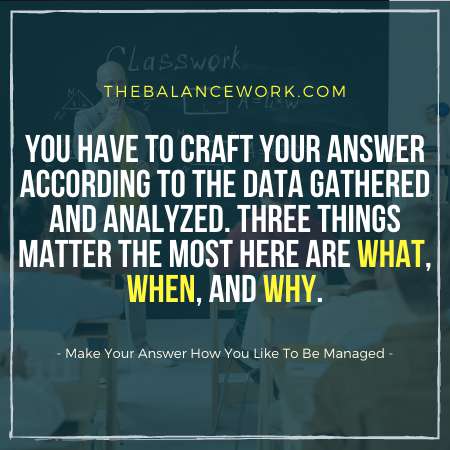 When did he display those qualities? And how that management style was enhancing your career?
Think about why you grew into a better employee while working with him.
So answer these questions first in detail. Then jot down your points and craft a good response to the question "How do you like to be managed?"
Here we have given some sample answers for a better understanding.
Answer 1:
The managers I have worked with before always set clear goals with defined paths.
They were like the backbone of the company who were always ready to help. They used to lend a helping hand whenever someone needed help.
That kind of management style helps both personal growth and business growth.
Answer 2 :
I'd love to work in an environment that supports creativity and innovation.
The best management style is the one that lets people be comfortable at work.
And the best managers are those who support cross-function teamwork. Also, those who support employees' viewpoints.
So I'm motivated to work with managers who value my ideas and let me take up space at work.
Answer 3:
I prefer to work with managers who communicate on a personal level. Making it easier to better understand each other.
The managers who communicate using different styles are better at guiding everyone.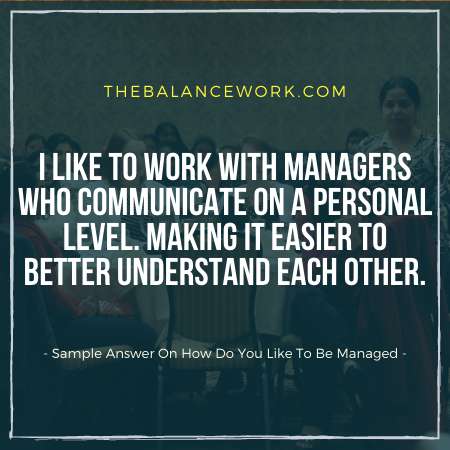 This helps to create a collaborative environment. And such a guiding style helps employees in overcoming any challenge.
Answer 4:
I'm in love with the transformational style of management. Where the manager is always providing background information about the job.
He tells why there is a need to do this job. What tasks are more important and how to prefer them?
Also, he might help to reach the goals. Such a kind of management is very supportive and friendly.
Answer 5:
A management style where managers tend to be mentors and guides is more suitable for me.
I'm always looking for my flaws so that I can bring improvement in my work.
That's why constructive criticism is very important.
And the manager who helps me to grow in my career by doing so is the best. He should tell me about my mistakes and help me be better.
Conclusion:
This article must be given you enough information. So that you can answer the above-asked question.
Always remember that you should answer this question according to your personality.
The key to success is to be true to yourself. Also, getting to know about what's the perspective of others. 
The question "how do you like to be managed?" is a tricky one. You need to prepare yourself well to mark your impression.
We hope that you find this method and the sample answers useful.
Drop a comment to share your experience.
Last Updated on 2 years by Assma Riaz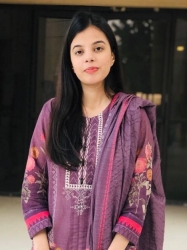 Latest posts by Assma Riaz
(see all)