A pit boss is the gaming manager who spends most of his time walking on the casino floor.
What they do is make sure that the games are being played by following proper rules.
How To Become A Pit Boss – Who Is A Pit Boss?
Also, pit bosses make sure that the games are getting presented appropriately by the dealers.
He roams around and observes the servers, dealers, and cashiers.
They have to train new employees while keeping an eye on the current employees.
1. What Are The Requirements To Be A Pit Boss?
There is no such formal education required to be a pit manager. But some casinos have specific conditions for hiring one.
They prefer a person having prior experience of the casino floor. And the experience of dealer's position is even more preferred to be a pit boss.
That's because a pit boss needs to know the rules of all table games. Because they'll be responsible for the smooth play of many games during their shift.
He should possess some exceptional managerial skills. He should have broad know-how of the table games.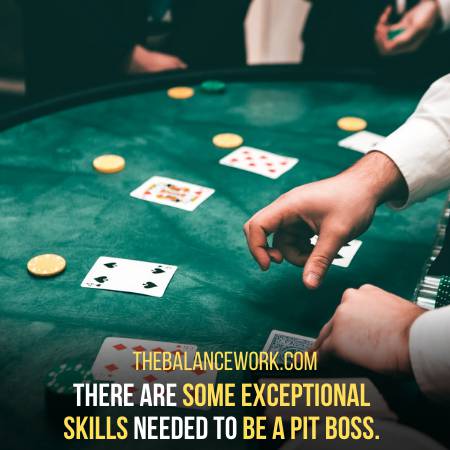 Also, he should be attentive towards fairness and detail when games get played. They deal with customers, that's why they should be able to resolve conflicts.
While they monitor the situation on the floor, they must know how to tackle any dispute. It's a requirement for them to have a high school diploma.
The casino may send them for additional training so they learn how to deal with paperwork. Some casinos send pit bosses for a refresher course on games or even a manager training program.
2. The Right Personality To Be A Pit Boss
Not every person can be a pit boss; there's a specific type of personality the casinos hire.
They should have the ability to make customers feel welcomed and comfortable.
And they should be personable and have the upper hand when dealing with disputes.
They'll be observing most of their former coworkers. So that's why they should be fair and treat all employees with the same level of fairness.
A pit boss should be active enough and stay alert on the floor.
He should always be ready to deal with any challenging situation. Knowing how to deal with annoying players, they should be able to spot any cheating.
There should be a right balance between being friendly and authoritative. Making people feel at home can sometimes be challenging.
But for a skilled and organized pit boss, this challenge is easy to overcome.
The decision-making on the floor should be very unbiased. So one should know how to stay rigorous. Also, delivering their suggestion in the right way is essential.
A person who has this balance between being rigorous and kind can be the best option.
A pit boss should have a natural tendency for this position. However, it's possible to acquire these skills with time.
Different courses teach people the skills related to gaming and casinos.
Logical thinking, negotiation, and management are some of these essential skills. And a person who looks forward to being a pit boss should have these skills.
Yet, even the critical skills are fast thinking and high social intelligence.
Pit bosses should be aware of the trade like it's the palm of their hand!
3. The Ability To Be Responsible For Money
Since it's the job of a pit boss to overlook the money and transactions carried out at different tables. He should account for a considerable amount of money.
He has to keep an eye on the bets that get placed at different tables.
Also, he has to look at the number of chips provided and observe the movement of cash.
He would get held responsible for even a single penny at the end of the day. Also, he has to handle the authority of cash slips, receipts, and cash-outs.
Whether it's a land-based casino or an online one, a pit boss should be responsible.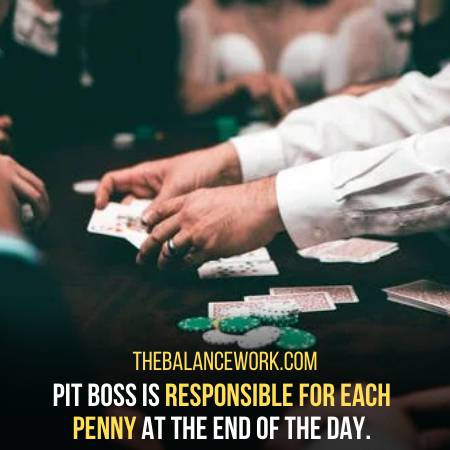 They have to observe the behavior of people on both sides of the table. So they should be fair and attentive all the time.
Taking care of the money is the most significant and most important obligation.
As he's the official supervisor of a casino, he can't take the risk to divert his attention to another thing.
It's also a task for pit managers to monitor the loyal customers who spend the most time at the venue. Such gamblers are beneficial to the casino based on the time they spend there.
Casino notices the devotion of such players and respects them as regular customers. They observe such people. Then management, along with the pit manager, decides the rewards of these players.
These rewards can be either hotel rooms or free plane tickets.
4. How Much A Pit Boss Earns
Pit bosses earn more than other casino employees as they have more responsibilities. The actual salary can vary between different casinos.
But the average salary of US casinos ranges from 50,000 dollars to 70,000 dollars per year.
A dealer can accept tips, but a pit boss is unfortunate in this matter, as he isn't allowed to do so.
But there are other benefits as an alternative. Yet, some dealers earn more than pit bosses, and that makes this position not so attractive.
The average salary of a pit boss stands at 60,000 dollars per year. With that amount, they can live well but cannot boost income through tipping.
Frequently Asked Questions
How Do I Become A Gambling Manager?
The minimum requirement is an associate's degree. However, it also depends on the type of casino. Some casinos require minimum education as a high school diploma. At the same time, some others need a bachelor's degree in hospitality and hotel management.
How Much Does A Casino Shift Manager Make?
On average, most of the shift managers make roughly 50,000 dollars per year. If bonuses get added to this, the amount goes up to 70,000 dollars sometimes.
What Degree Do You Need To Be A Gaming Manager?
Casinos have their requirements for hiring gaming managers. Some of which hire people with a high school diploma. Most casinos require a college degree with additional formal management training.
Is Working At A Casino A Good Job?
Casinos can be a great place to work, and these provide you with long-lasting stability. There are competitive wages, benefits, and incentives in casino jobs. However, it can be a good job.
Conclusion
When it comes to being a pit boss, there's a lot more than meets the eye. He enjoys many benefits and earns well.
However, with some specific skills, a person can nail this job. According to a study, most of the pit bosses' resumes had the talent of customer service.
Some of them had the experience of casino floor while the rest were aware of state regulations. So you see, hard skills like these help to perform the job.
You need a bachelor's degree and some skills to kick start your career as a pit boss!
Feel free to share your thoughts in the comment section below.
Last Updated on 3 years by Shahzaib Arshad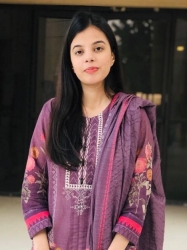 Latest posts by Assma Riaz
(see all)