How to deal with a difficult boss is one of the most wrongly answered questions.
Moreover, dealing with a difficult boss is the biggest nightmare of every individual.
A hard to deal boss can end your entire career in minuets.
If you are smart, you can outbound a hard to deal boss.
We all want to end up with easy bosses. A difficult boss can make your life almost unbearable.
It might reach a point where you would want to quit.
Workplace environments have nothing more damaging than difficult bosses.
However, if you learn the required trick, it becomes a straightforward game for you.
10 Ways For How To Deal With A Difficult Boss:
Getting up early for work is hard. Staying late to complete all the assigned tasks is hard.
Management of your personal life, along with work-life, is hard.
However, dealing with a difficult boss is the most complicated of all.
Let's take a look at 10 guaranteed ways how to deal with your difficult boss.
1. Be Prepared To Stay One Step Ahead Of Your Boss's Game:
Being one step ahead of everything is the best way. Your boss will surely start liking you.
As being an employee, try to do more than required. Show him his business needs you to run smoothly.
Make him dependable over you. In a while, he would stop giving you torture. Eventually, treating you better.
Now and then, check his schedules and already plan meetings. Try to give your best and leave less room for errors.
2. Communicate Only With Good News Helps To Deal With A Difficult Boss :
Try to reach him only when you have a good result. Approach him with solutions to all his problems, not questions.
Deal with clients that increase the overall profit mark up. Provide the business with as much as possible.
Attempt to solve your small issues yourself. Go to your boss only with the news he wants to hear.
Come up with innovative ideas. Help him and the firm as much as you can.
Tell your boss more of what he wants to hear. Use phrases like "I took care of it," "I got it," "it is under control," and "I handled it."
3. Claim Up To The Blunders You End Up Causing at work:
It is human nature to make mistakes. However, making such repeated mistakes is not how you deal with a difficult boss.
Whenever you make a blunder, own up to it. Tell your boss you can fix it. Show discipline.
You don't need to hide behind the shadow of your mistakes. Doing this will only make your boss not like you more.
4. Ob

serving

 And Keeping A 

Consistent

 Eye Over Your Boss:
Keeping a close eye on your boss will assist you to ace the information of his shortcomings.
Moreover, you may know your boss's solid focuses.
Learning from your boss helps you know against what you are standing.
You must take these focuses on thought. This will assist you in utilizing them afterward, whereas arranging out your right technique.
You must know what your boss likes. You doing things the way he needs them done will make him affectionate of you.
Eventually, your troublesome boss may be a bit less demanding.
In the long run, chances of promotion might also increment.
5. Hold His Personal Priorities At A Very Tall Regard:
Knowing your boss's priorities is super important. It will change the entire game of your career.
Attempt to keep in mind things like your boss's daughter's birthday.
Also, any other extraordinary days he has will help.
You may let him take the day off calmly. You'll be able to make a difference by doing more work before time.
Start by completing your ventures allotted.
Give him results with a reasonable sum of benefits.
In short, try being there for your boss when he needs space from work. Be his right hand.
He would know and always remember you as a great employee. Someone who got the company's back when needed it.
6. P

rompting

 Him With What You Think Is 

The Finest

 Solution:
No matter what you think, but sometimes even the difficult to deal, bosses would lean toward a bit of advice.
If your given advice works for him, you won him.
Often your boss gets to be bitter due to the consistent issues he is confronting alone.
He knows he can't be reliable over anybody. No one else can find solutions to his obstacles. 
However, you can prove to be one. Bring mindful advice and brilliant thoughts to the table.
7. Confidence Is A Way How You Deal With A Difficult Boss:
The most excellent way to learn how to work with a difficult boss is confidence.
Confidence is the key to success. Even if you're feeling like you're coming up short to achieve, keep your confidence.
You must consider these points. It'll offer assistance to your chances to succeed.
Every boss loves to see an employee who knows what he is worth.
Even when things are falling apart, try to pull yourself together. Confidence in yourself attracts the boss.
This tactic will help him know that you aren't weak enough to back down.
Eventually, how to deal with a difficult boss will be easier for you.
8. Overlooking His Bitterness To Deal With A Difficult Boss:
You must learn how to ignore the criticism he does. Convert the negative energy around you into positivity.
Doing this will help way you more than you may imagine.
Take the criticism as a push toward doing better. Know that it is the critics in you that will flourish your skills.
Stop dwelling in the past and focus on the present. Think about how you can make things right.
Try to think smartly. Be mindful of your actions.
Shut your eye towards his fault-finding behavior. It is a recommendation you do more of this.
9. Keeping A Prosperous Composure Towards Your Boss:
It would be best if you gave your patience importance.
Deal with your boss with the most laid-back behavior of yours.
A difficult boss can easily make you lose your composure. Yet, only a sensible man will know how to keep himself together.
Eventually, the two likes cancel each other out. Your calmness might make your boss reconsider his attitude towards you.
You are doing an excellent job at your allotted task, and keeping the present peaceful mind will attract him.
10. Don't Let Your Own Personal Life Influence Your Work:
No matter what is going on in your life, don't let it affect your work.
Keep your work life as separate from your personal life as possible.
Keeping your personal life separate from the work-life shows your professionalism.
Doing this will increase your work productivity and a sense of loyalty to the company.
Eventually, your boss will easier to handle and fascinated by your polished skills.
Frequent Asked Questions
How Do You Negotiate A Difficult Boss?
First of all, make sure you are dealing with a bad boss. Then identify what motivates your boss. Keep your work away from it, and don't let it get affected. Set your boundaries and never assume that your boss knows everything.
How Do You Deal With A Short-Tempered Boss?
The way to handle a hothead boss is quite difficult. Accept the fact that your manager is immature. Distance yourself mentally. Don't take it personally. Don't be too kind in your response. Provide feedback when the environment is calm. Wait for the storm to pass.
How Do You Ignore A Mean Boss?
Encourage positive behavior in front of your boss instead of looking at his bad behavior. Show empathy to your boss and seek people who get along with your boss. Find a trait of your boss you can appreciate.
What Do You Do When Your Boss Doesn't Manage You?
The bosses who don't manage hurt their employees. You have to deal with them with a mindful. Determine if this happens with you or everyone else. Talk to your peers. Share experience. Then make a clear request to your boss.
Conclusion:
Knowing the focuses specified over will make things a parcel less demanding for you. You will share superior engagement towards work.
We all can concur that the single most troublesome task is how to deal with a difficult boss.
Using the mentioned ways will assist you in building up a great relationship along with your boss.
Your boss would not be this troublesome. He will no longer be ruining your wanted dream job.
Learning how to deal with a difficult boss is moderately simple. It only requires your enthusiasm and eagerness for work.
Share your thoughts in the comment section.
Last Updated on 3 years by Shahzaib Arshad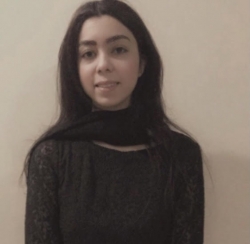 Latest posts by Hania Saleem
(see all)