It's exciting to get an interview email from a company when you're on your job hunt. But it's not sure that the company and the job is the perfect fit for you.
So relax and don't get over-excited! Think about the offer and see if it meets your standards.
8 Tips For How To Decline A Job Interview
If you think this job isn't for you, you need to promptly and politely decline the offer.
But there should always be an intact reason for doing so. If you aren't sure about your cause, then give this article a read.
Here are some steps and tips to professionally decline an interview offer.
1. Be Sure About It
When someone wants to decline an interview, there can be several reasons behind it. But when you think of doing so, make sure you have a valid reason.
Don't be too quick to say No. You'd probably get a day or two for responding to an offer.
Use that time wisely before sending your letter of regret. Because you can't take this decision back.
Here are some tips which you can follow for your decision making.
A. Give A Thought To It
It's that time of the process where you think about whether you and the company are a right fit for each other.
You might get biased while taking this decision. But it would help if you rethought before letting negative impressions take over you.
If you have any reservations, keep them aside to discuss in the next interview.
B. A Job Interview Is Different From A Job Offer
Remember that it's just an interview and not a hiring process. So don't overthink about it.
Even if you think that the company isn't the right fit, you should show up in the interview.
It enhances your interpersonal and interviewing skills. Being unsure about the job doesn't mean that you should turn down the offer right away.
Presenting in an interview can be an informative act for you.
C. Be Aware Of Your Feelings Which Stop You From Consideration
It can be fear or anxiety or the stress of a job interview behind your decision.
You might want to turn down an offer just because you are nervous.
It can be a loss for you. You might lose a good opportunity. So beware of such feelings which are coming in your way.
D. Consider Entrusting In A Close Friend
If you aren't sure about your decision even after thinking, then take a friend's suggestion.
It's right for you to listen to your inner voice, but their suggestion can benefit you.
2. How To Decline A Job Interview – Stay Civilized And Polite
If you aren't interested in this job at the moment, be sure to remain polite while turning down the offer.
There can be future opportunities for jobs in the company which you'd want to get considered for.
So make a positive relationship with the company and keep your communication professional.
3. Apologize For Inconvenience When You Decline A Job Interview
Conducting an interview is a whole task, and it takes time to prepare for it. So when you turn down the interview offer, make sure to apologize for it.
It's very much possible that they made efforts to prepare for it, and they'll have to do it all over again.
4. To Decline, A Job Interview, Be Precise And Sincere
When you're writing the email for turning down the interview, be concise and simple.
Be diplomatic and don't state a specific reason for turning down an interview. Because if you do so, the company might misunderstand you to be rude and inconsiderate.
It will cause damage to your reputation, and you'll lose the chance for future jobs.
Also, it can lead to an extended conversation where you'll have to share damaging details.
An exception where you can write the reason is you accepted an interview with another
company.
5. Be Prompt To Decline The Interview Invitation
As soon as you decide to decline, send an email to the company. Don't keep the hiring manager waiting for you.
Be respectful of their time so that they can arrange alternatives for the position.
Remember that when you turn down the offer, it opens the path for another candidate.
So don't waste anyone's time by intentionally delaying your decision.
6. How To Decline The Job Interview – Send Email To The Right Contact
Make sure you send your email to the right person in the company. It can be either the HR or the manager.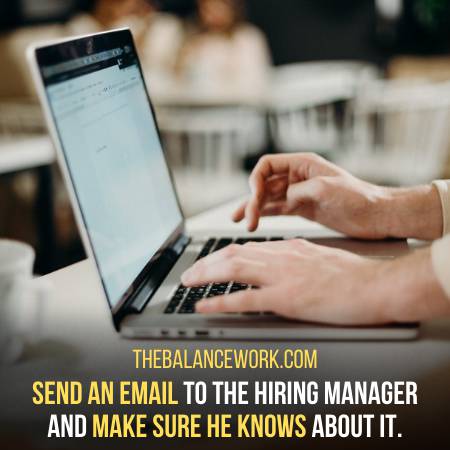 Suppose there was more than one person in the hiring process. Then you must send emails to both of these persons.
7. Follow-Up With A Phone Call To Decline The Job Interview
It's the professional courtesy that you must have to follow. If you are turning down the offer, make sure the hiring manager knows about it.
Follow-up with a phone call and tell them that you can't appear in the interview.
The hiring manager may try to know the reason behind it and want an answer. But it would help if you were prepared for it, have your answer ready.
But if you're even more pressed for details, then say that you are still in your job search.
They may ask what is going on in your job search, then state that you're looking for more opportunities.
8. How To Decline A Job Interview – Refer Another Candidate
You can opt for an excellent way to show regard to that company by providing them another candidate.
If you have a suitable candidate in your mind, talk to that candidate before. Ask them if they are interested in the opportunity or not.
If yes, then you can refer them to the company. Write down their name and contact information in the email you're sending to HR.
But, it's optional, and you don't have to do it necessarily.
3 Reasons To Decline A Job Interview And What To Say
Canceling a job interview can have several reasons behind. One might be seeing a change in priorities or goals, or the candidate got another offer better than this.
Maybe the employer's staffing policies have changed with the changing market conditions.
Here are the reasons why job interviews are requested to get canceled or rescheduled.
1. Getting A Job Offer Elsewhere
It is the top reason used for declining an interview offer. Being in a job hunt means you applied for several different jobs.
The interviews can be on the same day. So if you think that another job offer is better than this one, then state the reason politely.
You can say that "I appreciate this opportunity, but I have decided to accept another offer."
Try not to waste their time and mention a thank you at the end.
2. This Role Is Not A Good Fit
Most of the companies have screening calls, where you'll know the job description.
The job might not suit you, and the responsibilities don't match your requirements.
If you didn't say anything on the call, the interviewer might invite you for another interview.
It is the time where you should tell him that this job is not a good fit for you.
Consider saying, "I appreciate this opportunity, but I see this job, and I don't fit together. I'm looking for a different role, and this one won't allow me to do those tasks. So I respectfully decline this interview offer."
3. Company Culture Is Not A Fit
You might have done some research on the company before starting to apply there.
But in additional interviews, you get to know that this company's culture isn't a fit.
The company has a culture that is quite different from your expectations. So if you're sure that this isn't a good fit for you, then decline this interview's offer.
It's tricky to say that company culture isn't a fit, so be polite while saying so.
Try saying, "I'm respectful of your offer. But the company's culture and the workplace is different from what I'm looking for. Thank you for this opportunity."
Frequently Asked Questions
Should You Ever Turn Down An Interview?
Not all job interviews are so good and meant to be accepted. But that doesn't mean you should make any enemies. If you turn down the offer, you might lose the opportunity to explore. But sometimes, it's good to turn down an interview.
Is It Okay To Reject A Job Offer After You Accepted It?
Rejecting a job offer after you've accepted it can be a bad experience. But if you haven't signed the contract with the company, you will be legally free to reject the offer. It's good to turn down the offer than quitting the job right after starting it.
What Happens If You Reject A Job Offer?
You will surely not burn bridges if you reject a job offer. Just like it's okay for an employer to reject the candidates. It's okay for you to turn down the job offer because it's not a fit.
Will Unemployment Know If I Turn Down A Job Offer?
Your employment agency expects you to file a report when you turn down an offer. They might require the reason why you turned down the offer.
Conclusion
Sometimes turning down an offer to a job interview is the best decision. But remember not to let your emotions affect your decision making.
Make sure your cancellation emails reach the right person. Your emails might go unnoticed, so don't relax after sending the mail.
It's a tricky situation to turn down an interview, and you need to handle it with care. Put yourself in the shoe of a recruiter and rethink.
How you'll want a candidate to decline an interview?
Share your experience of turning down a job interview.
Last Updated on 3 years by Shahzaib Arshad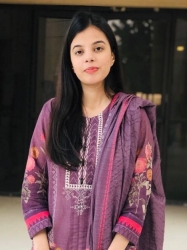 Latest posts by Assma Riaz
(see all)