How to make your office cozy? It's no secret that working in an office can be pretty daunting.
You're stuck in a small space with little to no natural light. And you're surrounded by people who are just as stressed out as you are.
16 Ways To Make Your Office Cozy
But there are ways to make your office feel a little more like home. You can transform your office into a cozy and inviting space with a few simple changes.
1. Bring In Some Plants:
Plants are a great way to add some life to your office. They help purify the air, and they make the space feel more vibrant.
Opt for a low-maintenance plant if you don't have a green thumb. For instance, succulents are a great option. Or you can go for a fake plant. No one will be the wiser.
Also, position your plants before a window to get some natural light.
Plants can be colorful or simple. But they should always be placed in a way that makes them easy to see and enjoy.
2. Add Some Artwork:
Your office should reflect your style. So don't be afraid to add some artwork to the walls.
Choose pieces that make you happy and will help you feel more relaxed in your space.
Artwork such as photographs, paintings, or even wall decals is all great options.
For instance, you could hang a few family photos or your favorite works of art.
Or you could add motivational quotes to help you stay focused on your work.
3. Get A Comfortable Chair:
One of the most important furniture in your office is your chair.
You need a comfortable place to sit that will support your back. In addition, it should allow you to work for long periods.
Choose a chair that you can adjust to fit your body and has good lumbar support.
Also, the material should be breathable to avoid getting too sweaty.
Many ergonomic chairs on the market are designed to provide comfort and support.
4. Have Some Bright & Cozy Furniture:
Furniture can brighten up a space and make it feel cozier. Opt for furniture in light colors like white, cream, or pastels.
You could also try adding some greenery with a few plants. Also, bright-colored pillows or throws can add some personality to a room.
When it comes to materials, you'll want to focus on things that are soft and cozy. For instance, cotton, linen, or wool.
5. Bring In Some Warmth With Lighting:
Lighting can affect the ambiance of a room. To make your office feel cozier, try adding some warm lighting.
You could use lamps with soft, yellow bulbs. Or, you could try using string lights. Fairy lights are a great way to add warmth and personality to a room.
When it comes to overhead lighting, try to avoid fluorescent lights. These can be harsh and make a room feel clinical.
6. Make Sure You Have Enough Storage:
A cluttered office can feel very chaotic and uninviting. To make your office feel cozier, you'll want to ensure you have enough storage.
This way, you can keep your desk clear and have a place to put away any excess office supplies.
You could try adding a bookshelf or some storage bins. Or, you could get a desk with built-in drawers.
Or, you could try using a cute filing cabinet. Just ensure you have a way to keep your office organized and tidy.
7. Add Some Cozy Accessories:
You can do many little things to make your office feel cozy.
For instance, you could add a scented candle. Or, you could put out a bowl of fresh fruit.
While these things might seem like small details, they can make a big difference in the overall feel of your space.
And, of course, don't forget to add some personal touches. For example, adding frames or souvenirs from your travels can help make your office feel like home.
8. Let In Some Natural Light:
Natural light can do wonders for a space. If possible, try to position your desk near a window.
If you don't have access to natural light, consider investing in a good-quality desk lamp.
However, when choosing an office place, be careful not to situate yourself under a glare.
Always look for a balance between too much and too little light.
Usually, offices at the corner of the building have better lighting conditions.
9. Consider Your Colors:
The colors you choose for your office can greatly impact the space's overall feel.
Calming colors like blue and green can help create a serene environment. While more energetic colors like yellow and orange can help increase productivity.
When in doubt, white is always a classic choice that can make a space feel more open and airy.
If your office is feeling a bit dull, try adding some pops of color.
You can do this with art, plants, or even accent pieces like lamps or vases.
10. Make Use Of Wall Space:
If you're short on floor space, make use of your walls. Hang shelves to store books, files, or knick-knacks.
You could also try using a corkboard or whiteboard to help organize your thoughts and ideas.
Wall spaces are often underutilized, so put them to good use in your cozy office.
11. Use Of Glass Material For Office:
Glass is a great way to make a small space feel bigger.
If your office is smaller, use glass furniture or décor to open it up.
You could also try hanging a mirror to reflect light and make the space feel larger.
Make meeting rooms and offices more comfortable by using glass to create an airy feel.
Also, to maintain privacy, you could use frosted or privacy glass.
However, if you want to add some personality to your space, use colored or patterned glass.
12. Beams:
Beams are a great way to add character and coziness to a room.
Consider adding beams to make the space more intimate if your office has high ceilings.
You could also try painting the beams or using different materials such as wood or metal.
Beams enable you to change the feel of a room without having to rebuild the entire space.
13. Wallpaper:
Wallpaper is a great way to add texture and interest to a room. It can also create a focal point or to add some color to a space.
If you want something more unique, consider using patterned or textured wallpaper.
Also, don't be afraid to use wallpaper in small spaces. It can make a big impact in a room.
Also, the theme of your wallpaper should be in line with the rest of your office décor.
14. Curtains:
Curtains are a great way to add color and pattern to a room. They can also be used to filter light or add some privacy to a space.
When choosing curtains, make sure they complement the style of your office. For example, if your office is more traditional, choose curtains made of a heavier fabric.
If your office is more modern, choose curtains made of a lighter fabric.
15. Area Rugs & Bean Bags:
Area rugs are a great way to add color, pattern, and texture to a space. They can define different areas within a room.
When choosing an area rug, ensure it is the right size. It should also be of a material that is durable and easy to clean.
Also, ensure the area rug has a non–slip backing to prevent sliding around on the floor.
Bean bags also make great office additions. They are comfortable and can be an extra seating when needed.
Plus, they come in various colors and styles to match any space.
16. Ventilation Is Important:
Bad ventilation can make a space feel stuffy and claustrophobic. To combat this, open windows whenever possible to let fresh air in.
If you don't have any windows in your office, consider getting an air purifier to help circulate the air.
Also, ensure your office has an exhaust fan to ensure fresh air is always circulating.
Although Air conditioners and heaters can help regulate the temperature, they can also make a space feel dry and stagnant.
With a little bit of creativity, you can transform your office into a cozy and inviting space.
Final Word:
So, those were some tips on how to make your office cozy. By following these tips, you can create a space that's both comfortable and productive.
Greenery, natural light, and fresh air make any space feel cozy. So, if your office lacks in those areas, consider making some changes.
And finally, don't forget to personalize your space with items that make you happy. After all, your office should be a reflection of you.
Last Updated on 11 months by Shahzaib Arshad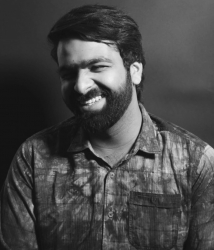 Latest posts by Shahzaib Arshad
(see all)