If you're a young manager, it can be very tense to manage people older than you. People think that they'd get overlooked and dismissed if they had to report someone younger.
10 Tips On How To Manage People Older Than You
The workplace dynamics are changing, and younger managers are also proven successful.
Both sides have tension as young people find it difficult to manage older people without hurting their emotions.
Exercising authority without looking like a powerful jerk is indeed strenuous. If you're a young manager struggling to keep older people on track, you're at the right place.
We've compiled some great tips to manage people who are older than you easily.
1. Show Them That You Respect Them:
When you're managing people who are older than you, respect is an important factor to consider.
Even if you're in a higher position than them, the key to get results from older people is humble behavior.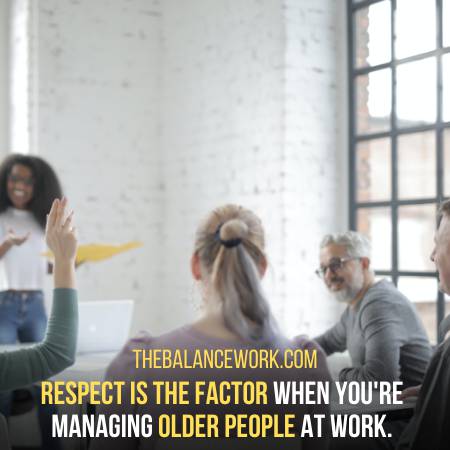 An aged person needs respect and love to get addressed, so let your management skills speak here.
Also, people who've been working in the company for so long are sensitive if you exercise power over them.
2. Give Regard To Their Experience:
Older people have been working in this company where you got hired some days before; they know more than you.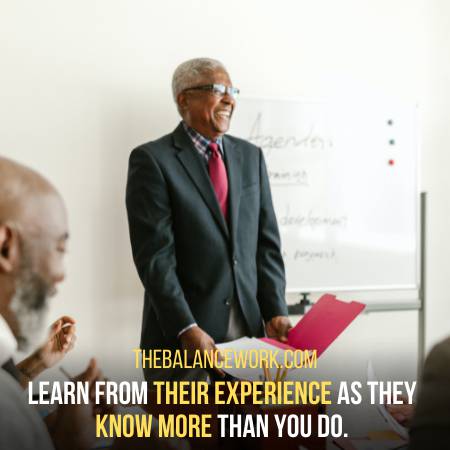 If you want to succeed as a manager, you'll need some valuable knowledge that older people have. You should regard their experience by telling them that "your knowledge is broader."
You can take your projects to the heights of success if you work according to their experience.
3. How To Manage People Older Than You – Show Authority To An Extent:
Everyone knows that you're the boss; you don't need to mention it again and again to exercise authority.
Keep your tone a little subtle, and don't sound like a powerful boss who just wants to have the authority.
Even if you're higher in position as compared to them, sometimes you know lesser than them. You must know what to say when you don't know the answer to something.
However, exercising authority to get the tasks done and things in shape is not a bad thing.
4. Communicate Like A Friend To Manage Oldies:
Being a manager, you should be more open about your way of doing things. If you think that older peoples' practices can't work the way you want, you can have a friendly talk.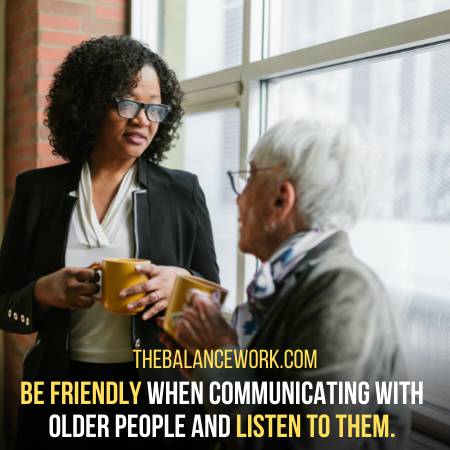 Make them understand that the business world is changing and the company needs to follow.
To be in the race, they'll have to keep up with the latest working trends, and it's necessary. So you can communicate like a friend while you're managing people older than you.
5. Never Ever Rely On The Stereotypical Myths:
Being a leader, you shouldn't believe and work according to the stereotypes about a specific generation. Most of the things said about a generation bases on myths and aren't true from any aspect.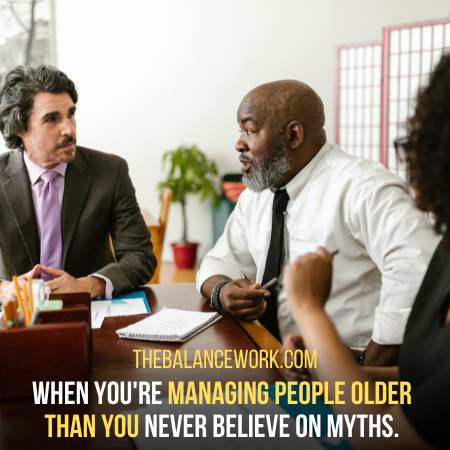 If you start relying on such myths, you'll end up losing your older yet valuable employees.
Workplace stereotypes say that older people focus on their personal enrichment at the end of their careers. Well, that's not true!
A person who gave the youth years and all of his energy to the company is nothing but loyal.
6. To Manage Older People Understand How They Work:
A hard to master managerial skill is that you have to learn different people's working style. When you're managing older people, you should first know them as a team.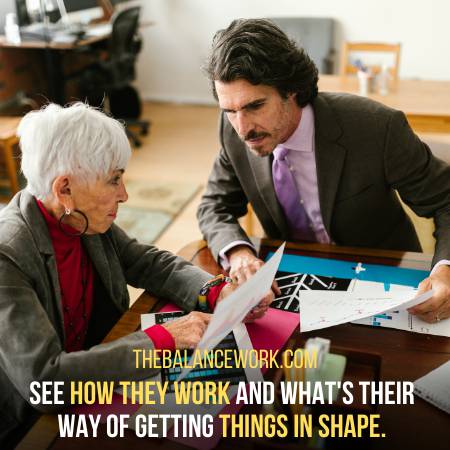 Get more in-depth to see how they've been working all their life, what's their way of communication. If it seems good to you, adopt it and find some common grounds between you and older people.
Give them time to speak about their needs, wants, and goals regarding their career, and tell them yours. Develop a bridge between you and them!
7. How To Manage People Older Than You – Keep Them In The Race:
It's easier to get distracted by the young and energetic people who've just joined the company. They seem more exciting, and their ideas are full of innovations because they think of the future.
To be a good leader, it's important to make your older employees feel worthy and keep them in the loop.
To keep them in the race, tell them everything about whatever is happening in the company. They'll be more involved this way.
8. Balance Confidence And Respect To Manage People:
It's either not good to give your older employees too much respect; sometimes, people can misuse it for their benefit.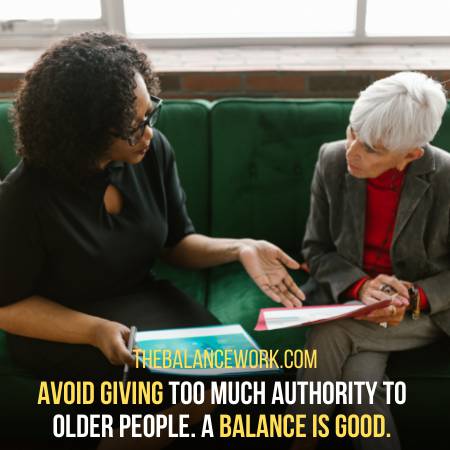 You have to balance between giving respect and being confident. Yet, over-confidence can ruin it, so learn the recipe for success by adding perfect respect and humility.
Keep learning from others but don't forget to show the areas where you're more accomplished.
9. Be Open-Minded For Their Advice:
A good way of managing people older than you is to keep your ears open when they're advising you. People get annoyed and think that elders know nothing when they start advising them.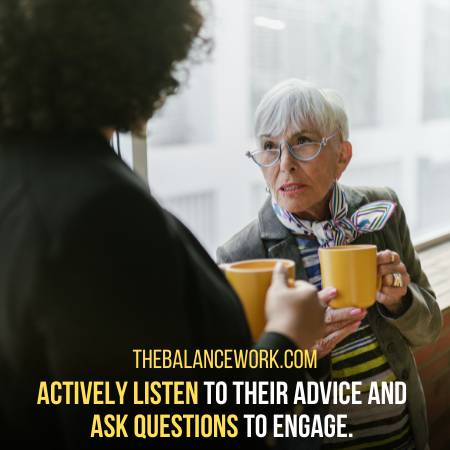 But that's not true, older people always know more than we do and their formula or life and work is most successful.
Years of experience and failures have made them what they are today, so give a minute to listen to their advice. Don't forget to act upon it!
10. Take Them In When Making Decisions:
Involving older people in decision-making process will give them a chance to voice their opinions. It also makes them feel valuable and involved.
You'll get to see a different side of the picture when you ask for advice on something important, like a project. That's because they see the world from a different microscope.
They can share their knowledge with others, and it strengthens your relationship with them as a manager.
Frequently Asked Questions
How Do You Communicate With Someone Older Than You?
While talking to someone older than you, always expect some condescension from them. Also, let them talk until they want. Praise their good points, ask a lot of questions, and expect some frustration from their side.
How Do You Manage People?
You should manage your own workload first and get to know your team in detail. Take control of the communication process and delegate tasks to them. Identify the workflows and develop clear goals. Also, show consistent leadership and provide positive reinforcement.
How Do You Greet Someone Older?
When you approach or greet your elders, always make eye contact with them. It shows that you respect them and acknowledge their presence. Also, a warm smile of yours can make this person's dry day a bit brighter.
How Do You Manage Staff Older Than You?
When you manage staff older than you, be authoritative but not authoritarian. Ask questions and involve these employees in the decision-making process. Send them some open feedback and try to know your employees in detail. Encourage their professional growth.
Conclusion
Managing older people sounds quite easy, but it isn't easy as you can imagine. You've to lead and manage these people without hurting their sentiments.
But following some easy tips, you can easily manage people older than you. Keeping them involved while making important decisions will boost their morale.
Listen to their advice and look for positive aspects even if you don't feel like implementing them.
In the end, remember that older people can prove to be an asset, so be a little more cautious when dealing with them.
Feel free to share your thoughts in the comment section below.
Last Updated on 2 years by Shahzaib Arshad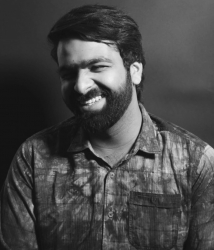 Latest posts by Shahzaib Arshad
(see all)