Bosses deserve a little appreciation, and a thank you is the biggest one. Let's talk about how to write a thank you card to your boss.
There are many ways to write a thank you card to your boss, we will discuss each of them in detail below.
How To Write A Thankyou Card To Your Boss – 2 Ways
Writing a thank you note to your boss is one of the most traditional ways thanking your boss. If you stumble upon something that helps you in your work, then show gratitude by writing a thank you note.
It can be anything like a hand-made card or a bought one. Let's start with the importance of both:
1. Hand-Made Card:
We know this is the most outdated way for the millennials. However, it is the most efficient one. Once you write thank you on a hand-made card, it shows you put your heart into the appreciation.
It's like making a painting and giving it to your loved one. The effect is instant, and the receiver will be happy with your effort into that card. It adds a special touch to the whole gratitude.
1.1 How To Write A Thankyou Card To Your Boss – Start With:
First of all, gather a piece of paper and a pen. Start by writing greetings. Write the detail of what you are grateful for next.
In short, start writing it by keeping the following points in mind:
1. Start with "Dear" (Don't forget to address your boss)
2. Mention why you are thankful for them, don't be too short on this. It should be enough to show that they deserve your appreciation.
3. If you want to, add an anecdote from work that made your day better or say thank you for something in general.
4. Include a personal note of gratitude in the card.
1.2 How To Write A Thankyou Card To Your Boss – End With:
Start writing the end by keeping the following points in mind:
5. End the card with a thank you note. Make sure there is no negative tone in your works like "sorry." It will make them think about what went wrong, if anything they did.
6. Sign off with "Sincerely," followed by your name and title if applicable.
7. Put on some lovely stationery and send it out. (We will discuss how to send it out later in the article correctly.)
2. Bought Card:
You can show appreciation with a beautiful bought card. You can buy one that is much professional yet has a personalized touch.
A bought card doesn't mean that you have not bought it from the heart like a hand-made one. It shows that you searched for the most appropriate one carefully and sent it.
A bought card has its perks. Most have a quote or a short poem already present in them. Therefore, you don't have to write many details on it yourself.
However, you have to follow the same points mentioned above. Here are some more things to follow:
2.1 How To Write A Thankyou Card To Your Boss – Start With:
Go to a stationery store and buy the most professional thank you card because, after all, he is your BOSS. Start writing by keeping the following points in mind:
1. If there is an already written poem, mention "Dear [Boss's name]" above the poem or quote.
2. If you want, add a small personal note as well. It will customize the card and add a personal touch to it.
2.2 How To Write A Thankyou Card To Your Boss – End With:
Start writing the end by keeping the following points in mind:
3. Write "thank you" once again by the end.
4. Sign off with "Sincerely" or another complimentary close.
5. Enter your name and title if applicable.
10 Things To Remember When Writing A Thankyou Card To Your Boss
Now that we have discussed how to write the thank you card. Here we will mention essential things to consider when thanking your boss.
1. How To Write A Thank You Card To Your Boss- Keep It Short And Sweet:
A thank you note can be about anything, but writing an essay is unnecessary. A short but sweet thank you is good enough for your boss.
You don't want your boss to keep himself from readings pages of appreciation. Well, your boss must be a busy person.
Therefore, a simple, short, and sweet note is the way to express your gratitude. Don't ramble on about your feelings, say "thank you."
2. Keep It, Professional:
You don't want to include "You're Awesome" when writing a thank you card to your boss. It will help if you appreciate your boss for what they did for you.
You can always add a personal message to it. However, it should not be too personal. Even if you want to add a personal note, don't give a childish touch to it.
You can say, "I appreciate all that you do for me. You are a kind and down-to-earth person. I am thankful for having you as my boss."
Moreover, you can share how you will use your experience from this job to take on challenges in the future.
3. How To Write A Thank You Card To Your Boss – Keep It, Specific:
You don't want to discuss irrelevant things. "I completed the recent project …", don't say this.
Likewise, do not share anything inappropriate for the appreciation note. Keep your note simple and to the point.
Please don't make it complex and challenging to read. Be specific about what you are thankful for in the note.
4. State Your Gratitude Keeping In Mind The Following Things:
Make sure to mention what you have learned from your boss and how he has helped you grow as a person. Moreover, mention something specific that they have done for you. It can be:
– Giving you more responsibility
– Mentoring you and being great at it
– Helping you in achieving a milestone at work
– Helping you get a promotion
– Granting you a bonus or incentive
– Writing a good "feedback" for you
– Expressing gratitude for their leadership and guidance
Thank them for everything they do to help make sure your work experience is better.
5. Be Creative And Thoughtful:
Think about words and phrases that might make the card more personal. However, as we discussed, keep it professional. Be creative and thoughtful when writing this type of card.
Your boss must see your gratitude as sincere and not just obligatory. Please do not make them think you are only doing it because it is part of your job description.
Consider things like how much time they have spent with you. Likewise, consider their general attitude towards work.
You can also include a short note mentioning something that has impacted your life in some way.
6 Write A Thank You Card To Your Boss Keeping In Mind The Following End:
For the final words, ask for feedback about what they liked most about your work. Likewise, you can ask them what you can do to improve (should be a question).
Similarly, thank you for the opportunity to work with them. Offer one final thought that ties into your opening sentence or paragraph.
It can be something like: "It's been an honor to work here" or "I'll never forget my time at [company name]."
7 Thank Your Boss In An Email:
Email is the fastest way to write a thank you card to your boss. If you don't prefer writing a manual thank you card, go for an email. Suppose you have access to a computer.
There are times when sending an e-thank you note is appropriate:
– From home or work
– During lunch or
– At night after everyone has left for the day
However, remember to sign the email off with an e-signature. Write your full name and contact information (include a phone number if appropriate).
8. Send Thank you Note With A Gift:
Consider sending flowers or other small gifts along with the card. It will show appreciation even further. You can find an excellent small gift in the same store where you bought the card.
You can also order a gift online if you have the budget. Finally, use some good stationery and send it off. The stationery can be:
– A good quality pen
– A quality paper
– Some ribbon to decorate it
9. Send It Off With Hand-Delivery:
If you want to hand them the card yourself, do it from the office or home. To write a thank you card to your boss, good envelope matters as important as other stuff.
However, it would be good if you could send it via delivery with much care from home.
10. Hire Someone Who Specializes In Writing Thankyou Cards:
If all this sounds overwhelming for you, consider hiring someone professional for it. There are many websites and small businesses on Instagram and Facebook for this.
They send out beautiful cards on behalf of you. You need to write one short sentence thanking your boss for everything.
These professionals customize these notes with different styles based on your selection. Moreover, they also send unique small gifts with thankyou cards.
Conclusion:
In conclusion, start the thank you card with a greeting and a gratitude line. Moreover, include an anecdote to it from work. Make sure to be specific and professional.
In the end, please send it via a good envelope or an email. We hope your boss likes the following thank you card you give him.
Last Updated on 2 years by Shahzaib Arshad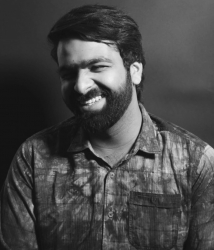 Latest posts by Shahzaib Arshad
(see all)