Management is a crucial factor to establish the proper functioning of the organization. We cannot overlook the importance of management.
Management lies in every aspect of the business. It gets followed by the success of the organization.
The way someone manages an organization defines its ultimate success. Whether the organization is small or large, management holds equal importance everywhere.
But what is it about management that makes it so important in the pursuit of success? To answer this question, we should look at the essential functions of management.
Essentials of management are planning, organizing, staffing, directing, and controlling.
All these functions help to sustain the existence of the organization.
Importance Of Management – 10 Major Components:
This article is here to help you discover the importance of management.
You should look deep into these aspects. So you can form the right structure of management for your organization.
And also, it will help you to know why it is so necessary to put in place management.
Here is a list of factors that makes management important to an organization.
1. Management Helps To Achieve Organizational Goals:
Every organization has its own goals. To achieve these goals, there must be proper planning. This planning and achievement of goals depend on a good management structure.
Management is vital to an organization because it helps in achieving group goals. It does so by giving a common direction to the individual effort.
So management makes sure that the organization follows a mapped course. And this map leads it towards its mission.
Management is not a one-step factor that would stop after a certain achievement. But it keeps going on with every period of organization. It's like a companion of success and failure.
Management not only participates in the celebration of success. But it also helps in surviving the worst conditions.
2. Importance Of Management Is That Increases Efficiency:
Management increases the efficiency of the organization.
It does so by reducing the cost and maximizing the outputs. This happens when management offers a roadmap to effective planning.
And the planning gets followed by organizing, directing, staffing, and controlling.
The increase in efficiency links to the use of fewer resources. And the achievement of greater output.
In all kinds of organizations, input resources are men, material, and money.
Management is the name of using these resources in an efficient way. Management allocates these resources to reduce wastage which decreases cost and increases profits.
See Also: Administrative Management Theory And 13 Benefits
3. Management Provides A Sense Of Focus:
Since management helps to have a proper plan, the organization is able to have a single focus.
If there is no plan, the organization may fall into chaos. Because in that case, no one knows where they are heading towards.
An organization with a management structure is better able to forecast the problems. It can cope with these problems in an effective manner.
Once an organization has a proper plan for all its activities. All the other functions of management fall into their place.
It makes clear the direction of every activity and function.
4. Management Assists To Achieve Personal Goals:
A good management structure helps in achieving organizational goals. But also the personal objectives are crucial for it.
Management helps individuals to develop team spirit, cooperation, and commitment. An individual can do this with the help of motivation and leadership.
Once an individual develops team spirit and a sense of cooperation. Then he can achieve his personal goals.
See Also: What Is Turnaround Management – Signs And Steps
5. Management Creates A Dynamic Organization:
Is the environment of the organization always consistent and the same? No, the environment of an organization faces continuous changes throughout its life.
But the employees of the organization always resist change. This is because they don't want to leave their familiar environment to move into a new one.
An organization should change itself according to the need of the external environment.
If it is not able to do so, it cannot strive to maintain its existence. Once again management plays an important role.
It helps the organization to adapt to these changes so that it can be successful.
For instance, McDonald's, a fast-food chain, made many changes in its menu to strive in the Asian market.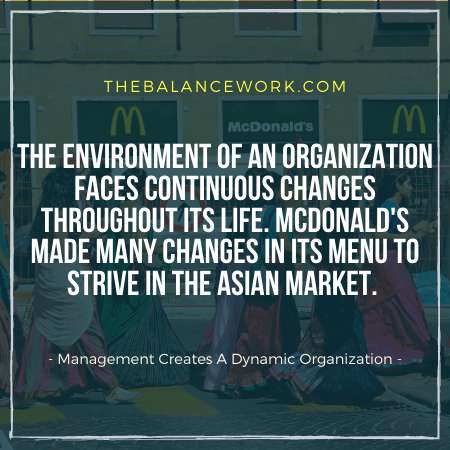 6. Management Maintains Order And Responsibility:
A well-managed workforce is always effective.
Management teaches people to work as a team towards one common goal.
When everyone in the organization knows what they ought to do.
They will be more responsible for making the work orderly. Because they know the best.
Management is important because it makes accountability easier.
When you know what each of them is doing, you can hold people accountable for their mistakes.
7. Management Helps To Reduce The Workload:
Management ensures that the employees get to do the work according to their roles.
When everyone in the organization is working on a specific task.
They'd be more sure about what they are doing and this way the work gets completed faster and better.
This also helps to reduce the pressure on employees. They would work in a stress-free state and feel more motivated to perform even better.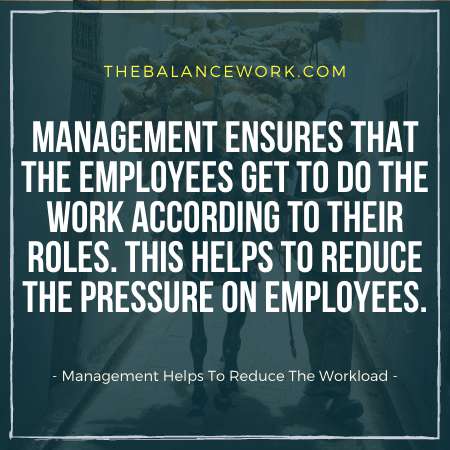 8. Management Helps In The Development Of Society:
An organization holds responsibility towards different groups that helps in its establishment.
The process of fulfilling the objectives must help in the development of a society.
How it helps in developing a society? By providing good quality products and services and generating employment opportunities.
Also, by providing fair wages to workers and increasing the wealth of the nation.
Effective management helps an organization in the successful completion of these obligations.
9. Importance Of Management Is That It Facilitates In Communication:
Management plays a necessary role in building two-way communication. This two-way communication channel is between leadership and subordinates.
The leadership can convey the plans to everyone in the organization.
Employees can clarify their confusion with a proper discussion. So communication opens the way for everyone in the organization.
Also, matters get addressed in a proper way because employees can express themselves.
Communication is a key factor in the success of an organization and it's not easy to ignore it.
10. Monitors Progress And Draw A Way Forward:
It's so important to check the progress of the organization.
Management assists in conducting audits and seeing how the organization is performing.
To move forwards towards a bright future, reviews and audits are the only way that can help.
Reviews and audits measure the progress, correct the mistakes, and make improvements.
An organization can manage to sustain good results for a longer period of time. Only if it has strong internal control.
Conclusion Of Importance Of Management:
Concluding this, it would be right to say that management is the integration of resources. So that an organization can move towards its desired objectives in an efficient way.
Every organization has some mission that contains its reasons for existence.
To be effective, organizations must have targets and objectives. And towards these targets, they hope to move.
Management influences all these phases of a modern organization.
Now you know, that it is impossible to deny the importance of management in the organization.
You should also know that the opposite of management is a mismanagement. Mismanagement brings confusion, lack of direction, and failure.
Even if you are your own boss, try to plan, organize direct, and control whatever you do. That's what management demands from you.
No doubt, management plays the most important role in every organization.
It's the major factor that helps in the achievement of goals and objectives. That's why we say the importance of management is necessary for every organization.
Drop a comment, what are your thoughts on the importance of management.
Last Updated on 3 years by Shahzaib Arshad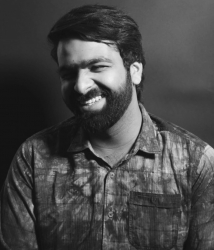 Latest posts by Shahzaib Arshad
(see all)