Is acting a good career path? As a touch of drama and flair to our lives, it's no wonder that acting has become one of the most popular career choices.
Acting is a skill that defies age, race, and creed. It is the one profession where we can all be on an even playing field.
Is Acting A Good Career Path?
For those passionate about entertaining others, acting can be a very rewarding career. But unfortunately, many people enter the acting field with dreams of Hollywood stardom.
But the reality is that only a small percentage of actors achieve that success.
The best way to gauge if acting is the right career path for you is to ask yourself the following questions:
1. Do I have a natural talent for acting?
2. Am I passionate about entertaining others?
3. Do I work well under pressure?
4. Can I handle rejection?
5. Am I willing to put in the long hours and hard work required to succeed?
If you answer yes to most of these questions, then acting might be the right career path for you.
Let's discuss some types of actors and how much they typically earn.
1. Movie Star:
The top tier of actors in the industry, movie stars can command $20 million or more per film.
However, that is a dream for many aspiring actors. To reach this level, it takes a combination of natural talent, good looks, charisma, and of course, luck.
So without further ado, here are the
2. A-List Actors:
While not quite at the level of movie stars, A-list actors are still in high demand.
To reach this level, actors must have a proven track record of box office success.
Some of the A-list actors are:
– Robert Downey Jr.
– Tom Cruise
– Leonardo DiCaprio
However, these are the exception to the rule. The vast majority of actors will never reach this level.
Their careers will be much more modest, but they can still enjoy success.
3. B-List Actors:
B-list actors usually work constantly, but their roles are smaller and less significant.
They typically don't get to work with the same high-profile directors and producers as A-list actors.
Some of the B-list actors are:
– Seth Rogen
– Jonah Hill
– Zac Efron
Their careers are more stable than those of C-list actors. But they still have to audition for most of their roles.
Also, their ratio of successful projects is lower than that of A-list actors. And the pay is significantly less, too.
4. C-List Actors:
C-list actors are the ones you typically see in commercials or small, independent films.
They don't work as often as B-list actors, and their roles are even smaller.
C-list actors make little money. As a result, many of them are struggling to make ends meet.
Some of the C-list actors are:
– Danny DeVito
– Billy Bob Thornton
– Steve Buscemi
5. Soap Actors:
Soap actors are the ones who play your favorite characters in daytime television dramas.
They must be very talented to keep viewers engaged for hours on end, five days a week.
Soap actors make a good living, but it's less than you might think.
And with such demanding schedules, they only have a little time for anything else.
Some of the most popular soap actors are:
– Billy Miller
– Maura West
– Jason Thompson
– Steve Burton
– Kelly Ripa
6. Reality TV Stars:
Reality TV stars are the people who are famous for being on reality television shows.
While they may not be actors in the traditional sense, they do have to know how to play to the cameras and create drama.
They also get paid well, although not as much as traditional Hollywood actors.
Some of the most popular reality TV stars are:
– Kim Kardashian
– Kylie Jenner
– Khloe Kardashian
– Kendall Jenner
– Scott Disick
– Kourtney Kardashian
7. Social Media Stars:
Social media stars have become famous using social media platforms. These include YouTube, Instagram, and Snapchat.
They typically have a large following of people who watch their videos or look at their pictures.
Many social media stars have parlayed their fame into other opportunities. For instance, they have done acting, modeling, and product endorsements.
And while some social media stars have done very well for themselves, others have yet to be so lucky.
Some of the most popular social media stars are:
– Kendall Jenner
– Kylie Jenner
– James Charles
– Zoella
– PewDiePie
How Much Does An Actor Make On Average?
Actors made a median salary of $46,354/ year, according to Glassdoor. It can go as highest as a million dollars per movie for A-list celebrities.
TV shows could cost around $100,000 per episode for leads.
Reasons Acting Is A Good Career Path – Pros
Acting is a good career path for those who are passionate about it. There are many opportunities in the field, and it can be very rewarding.
Some of the reasons acting is a good career path include:
1. It Is Creative & Fun:
Acting is a very creative and fun profession. It allows you to use your imagination and creativity to bring characters to life.
And with the right role, you can enjoy and have a lot of fun.
Some actors even say they feel like they are "playing" while working.
And while the hours can be long, and the work can be challenging, it is also very rewarding.
However, it is important to remember that acting is a business, and you must be professional.
2. It Can Be Very Rewarding:
Acting can be a very rewarding profession, both financially and emotionally. If successful, you can make a very good living as an actor.
And even if you are not successful, you can still find a lot of satisfaction in the work itself.
Your work as an actor can also positively impact other people's lives.
3. It Can Be A Great Way To Meet People:
If you love meeting new people, then acting is your profession. As an actor, you will meet many new and interesting people inside and outside the industry.
You will also travel to new places and see the world in a whole new way.
And with all the new people you meet, you can make some great connections that can help you in your career.
4. Benefits And Perks:
While the pay can be irregular, acting has great benefits and perks. Many actors work on some amazing projects.
And, of course, there are the parties. The high-profile parties associated with Hollywood can be a lot of fun. And you may even get to meet some celebrities.
You also get to dress up in amazing costumes and makeup, which can be a lot of fun.
Reasons Acting Is Not A Good Career Path – Cons
Now come the reasons why acting is not a good career path:
1. Pay Is Irregular:
The pay for acting is very irregular. You may go long periods without work, and when you do work, it may need to be better paid.
And some of the most famous and successful actors had to start working for free.
Their big break may have come years later.
2. You May Not Make It:
The sad truth is that most actors don't make it. For every successful actor, there are hundreds or even thousands who never make it big.
And once the acting bug bites, it can be hard to let go of the dream, even when it's clear that it will not happen.
3. It's A Competitive Industry:
Acting is a very competitive industry. As a result, far more actors are trying to make it than roles available.
So even if you are good, you may still need to get the parts you want. It can take a lot of work to get started in acting.
You may have to audition for hundreds of roles before you get even one.
4. It's Not A Steady Job:
Even if you make it as an actor, it could be a more steady job. You may go months or even years without work.
And when you do get a role, it may only last for a few weeks or months.
And with all the competition, there's no guarantee that you'll get another role after that.
5. It Can Be Expensive:
Acting can be a very expensive career. You may have to spend money on headshots, acting classes, and other expenses.
And if you want to move to Hollywood or New York, you'll have to pay for your housing and living expenses.
It's often seen as a frivolous career choice. It can be expensive, and there's no guarantee of success.
Skills Needed To Be An Actor
Being an actor requires more than just talent. It also takes dedication, hard work, and a willingness to put yourself out there.
Let's find more information about what it takes to be an actor.
1. Memorize The Lines:
A good actor should be able to memorize the lines quickly. And when we say quickly, we mean in a day or two.
Some actors can do this because they have a photographic memory. But for the rest of us, it requires drilling the lines repeatedly until they're burned into our brains.
2. Improvising:
In addition to memorizing the lines, a good actor should also be able to improvise. This is because sometimes the director will want to change the scene on the spot, or the lines just need to be fixed.
So, thinking on your feet and coming up with something new is essential.
3. Being Able To Take Direction:
A good actor is also someone who can take direction well. This means being able to listen to the director and make the necessary changes that are required.
It can be challenging to do this, especially if you think you know better. But, a good actor will trust the director and do as they're told.
4. Being Comfortable With Rejection:
Lastly, a good actor needs to be comfortable with rejection. Unfortunately, this is something that comes with the territory.
Every audition will result in a job, and only some jobs will be a hit.
So, it's important to deal with rejection healthily and not take it personally.
5. Being Professional:
Last but not least, a good actor needs to be professional. This means being on time, being prepared, and knowing your lines.
It also means being easy to work with and not causing drama on set.
Being professional is essential if you want a successful career in acting.
These are just a few of the qualities that are essential for a successful career in acting.
If you have these qualities, then you're well on your way to becoming a successful actor.
How To Become An Actor
Let's discuss the steps you need to take to become an actor.
1. Acting Schools:
Start your journey by attending one of the many acting schools across the country. Acting classes will help you develop your craft and learn the basics of the trade.
While you're in school, take advantage of every opportunity to perform. Join student film projects, theater productions, and other on-campus acting opportunities.
2. Get An Agent:
After you graduate, it's time to start looking for professional work. The best way to find acting jobs is through an agent.
An agent is someone who works with actors. They get auditions and roles in movies, TV shows, and commercials.
And they also help negotiate your wages. Some actors try to find work without an agent, but it isn't easy.
3. Build Your Resume:
Your resume is a list of all your previous acting experience. When you're just starting, your resume will be pretty short.
But don't worry, it will grow as you get more experience. With each new role, you'll gain new skills and knowledge.
4. Find Your Niche:
There are many different types of acting. And each actor has their niche. For example, some actors prefer stage work, while others like being on camera.
Some specialize in commercials, while others do voice-over work. It's important to find the type of acting that you enjoy the most.
5. Audition:
The audition is the most important part of an actor's career. This is your chance to show casting directors what you can do.
You'll need to prepare for your audition by studying the script and practicing your lines.
And if the audition goes well, you might land the role of a lifetime.
Final Word:
So is acting a good career path? The answer is yes, but only if you're willing to work hard and never give up. Pursuing an acting career is not for the faint of heart.
But if you have the passion and dedication, it can be an incredibly rewarding experience. So go out there and give it your all.
Frequently Asked Question
1. Is Acting A Good Career Path For The Future?
Without a doubt, the future of acting is looking very bright. The industry is growing at a rapid pace, and there are more opportunities than ever before.
With the rise of streaming services, there are more avenues than ever to get your work seen by a wider audience.
2. What Are The Chances Of Making It As An Actor?
The chances of making it as an actor vary depending on several factors.
If you are passionate about acting and dedicated to your craft, you stand a good chance of success.
Becoming an actor takes work. It takes a lot of hard work, dedication, and passion.
3. Is Acting A Good Career Path For Women?
Well, women are much underrepresented in the entertainment industry. But it still needs to be a viable career path.
There are plenty of opportunities for women to act. And the industry is slowly but surely becoming more inclusive.
And some big female actors are leading the charge. Even now, the salary gap between men and women in the industry is slowly closing.
Last Updated on 3 months by Shahzaib Arshad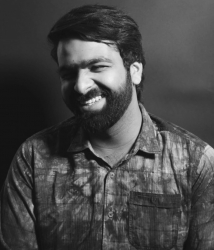 Latest posts by Shahzaib Arshad
(see all)