You must have heard this question in many interviews that how you like to work? Are you a team player or an independent worker?
Most of us are afraid to answer this question because it's a tricky one. if you hate working at a workplace with many people, keep going to find the best jobs for you.
15 Jobs For People Who Hate People
There's nothing wrong with being an introvert, and the world needs to understand this. Some people like working alone, that's how they function.
Introverts, when exposed to so many humans, get stressed. It's okay if they search for jobs with less human interaction.
This article has many unique jobs for people who hate people. Here are some of the jobs for people that hate people.
1. The Job Of A Blogger
If you are fed-up with your corporate job and want to work alone, blogging is the best option.
Being a blogger, you'll be in charge of whatever you do. You can blog from anywhere about anything. You'll be solely responsible for deciding your content.
If you have multiple interests, you can make different blogs in different niches.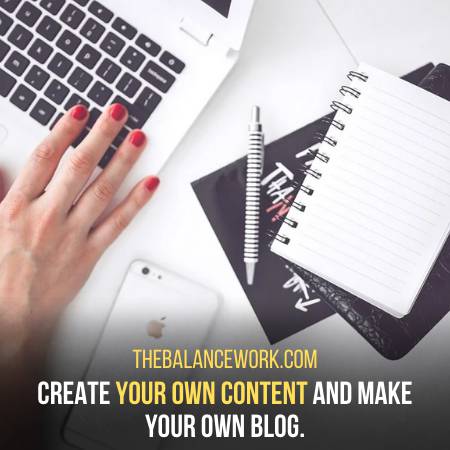 But the problem with a blog is it takes time to grow. It's not a get-rich-quick job. So if you have enough patience to grow your blog, then opt for this option.
Yet, it's easier and cheaper to make a blog. So you can earn good money without having to invest too much. This is one of the best careers for people who hate people.
2. Jobs For People Who Hate People – Virtual Assistant
The boom in the industry of virtual assistance is because of improved technology. This industry allows people to get jobs at their homes and make a living.
It's a good option for introverts as it requires no interaction with other people. You'll have to interact with your client daily.
Working as virtual assistance, you can continuously enhance your skills. For instance, your skills will get improved when you'll gig on new projects.
3. Software Developer Job For People Who Hate People
It is the best job for people who like complexity but hate humans. Coding and dealing with figures is a suitable task for them.
Choosing this profession, you'd have to make computer applications by coding skills.
Also, creating software programs is a task related to this job. If you master this field, you can debug and troubleshoot the errors to maintain the programs.
It would help if you had a bachelor's degree in computer science, and you can earn a handsome amount.
4. The Job Of A Social Media Manager
The word "social" in this jobs' title doesn't mean that you need to socialize. This job is about studying your audience's needs and attracting them to your services.
The need for this job is a bachelor's degree in communication or marketing.
5. Jobs For People Who Hate People – Lawyer
There's a misconception in society about lawyers that they are extroverts. That might be because the lawyers we see on TV are famous personalities.
But the truth is that lawyers, in general, are introverts. They chose this career so that they can work alone without having to interact with people.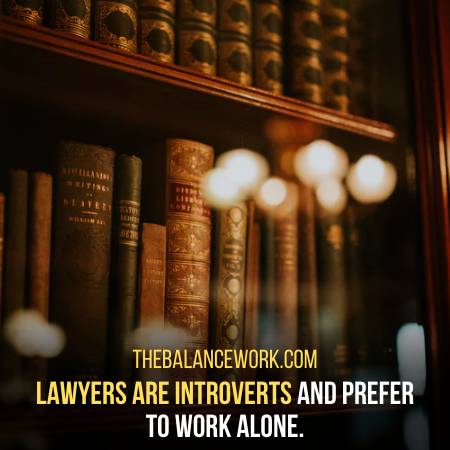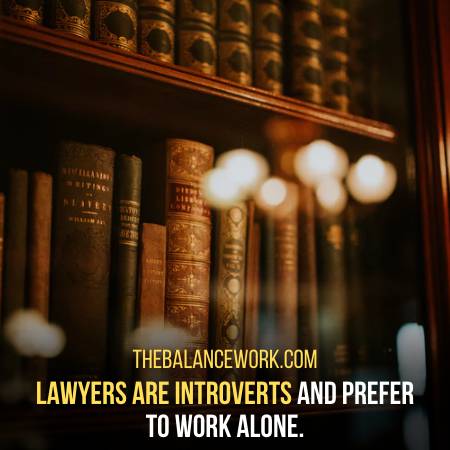 Though a bit of communication is the need for this profession. It happens when lawyers communicate with judges, juries, and clients.
Apart from this communication, lawyers work alone in their offices.
6. Video Editing Is A Good Job For People Who Hate People
People who don't want to interact with other people find job editing best for themselves.
Video editing or copywriting requires solitude because it needs focus and attention. Communication happens when the editor talks to its clients about the editing. However, an editor spends most of the time alone.
Particularly in video editing, tools like VEED offer different functionalities that help streamline the process. One of these is adding subtitles to the video tool, which automatically generates subtitles with a 98.5% accuracy rate. To use it, you just upload your video, click 'subtitles', and VEED does the rest.
You can also upload your subtitle files if required. Another useful feature is the auto subtitle generator, which automatically creates subtitles, saving editors a significant amount of time and effort. Lastly, their video caption generator aids in improving the accessibility and SEO ranking of your videos.
All these tools require minimal human interaction, fitting perfectly for those who prefer working solo and in solitude.
A bachelor's degree in film, broadcasting, or communication is required.
7. The Job of A Zoologist Is A Good One
Suppose you hate people and you aren't fond of plants either. Then it would help if you tried working as a zoologist.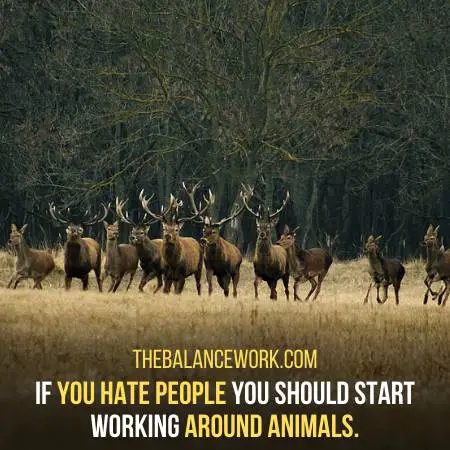 It would help if you were comfortable in dealing with animals and you can work indoors or outdoors. That depends on your choice.
As a zoologist, you'll have to take care of animals at a zoo or in a lab. It also offers the perk of studying animals in their natural habitat.
8. Jobs For People Who Hate People – Researcher
There are two needs for the job of a researcher, and these are the strengths of introverts. So this job is already a perfect fit for people who hate people.
The said two things are solo working ability and written communication. You can be a researcher in any industry in which you have an interest.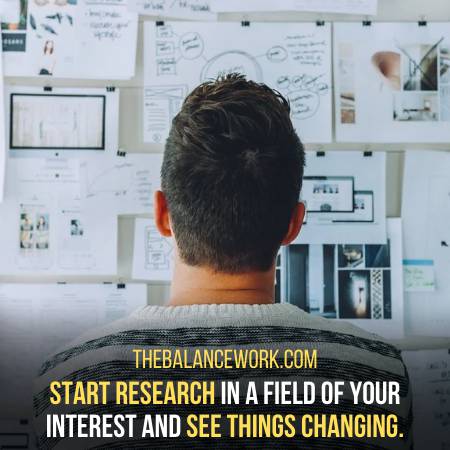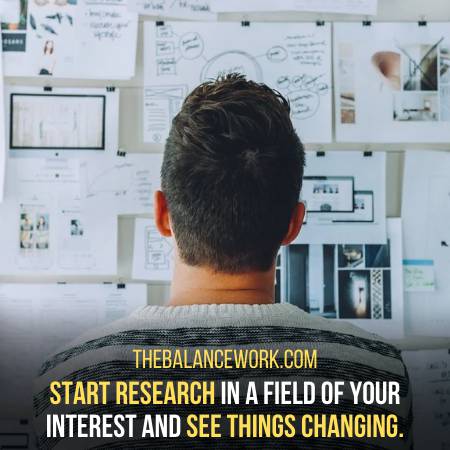 But some of the research positions have different needs. For instance, marketing research involves analyzing trends and public speaking.
The medical researcher performs the same task every day without having to interact.
9. Astronomer Is Suitable Job For People Who Hate People
As an astronomer, you'll have to study celestial bodies. These are planets, galaxies, stars, and moons.
The amount of time an astronomer has to spend on studying leaves no room for socializing.
So you'd get to spend your time working alone without having to interact much.
Though there's a probability of working with other people, that's limited.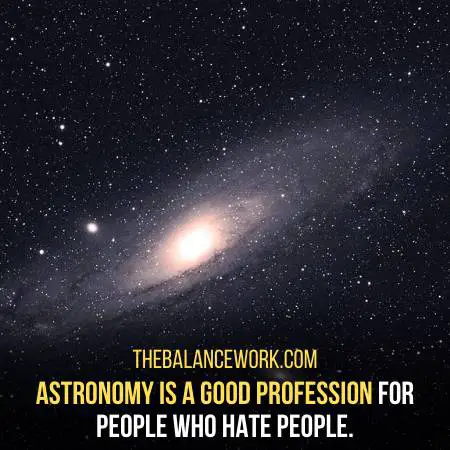 Astronomers have to work in small teams of engineers and scientists. At the same time, they can do most of the work on their own.
If you're looking forward to being an astronomer, you'll have to get a PhD degree in astronomy. But the hard work for a degree is worth it in the end.
10. The Job Of A Forester For Introverts
Foresters spend a considerable time with nature rather than with humans. This job is best for introverts as it allows them to spend plenty of time alone.
The job is about maintaining and studying forests and nature-rich areas.
You would invest the time in taking care of trees. And that is much more palpable than spending time to create an impression among people.
11. Personal Chef Is A Good Job For People Who Hate People
As a personal chef, you'll get hired by people to cook food at their homes. The food will be according to the client's preference.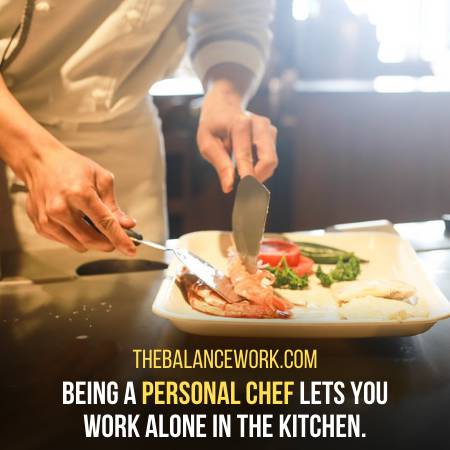 It's a good job for introverts as they'll spend time alone making food in the kitchen. However, a bit of interaction is often required.
Only when you'll have to know the client's preference for food and doing grocery shopping.
12. Jobs For People Who Hate People – Transcriptionist
Introverts always prefer to listen than to speak. So it's an excellent job for people who hate working with people.
The job of a transcriptionist is to listen to audio and write the content in a textual form.
Your job would be to transcribe different interviews, meetings, and videos. You can work as a transcriptionist for another individual, a company, or an agency.
You can join the short courses offered for transcription, so you learn everything.
After a specific time, you can start your work. Find your clients and set up your rates.
13. The Job Of A Graphic Designer
Computers, creativity, and alone time – that's the best combo ever for an introvert. That is what the job of a graphic designer includes.
If a company employs you, you'll have to interact a bit with other people. If you're working as a freelance graphic designer, there's no human interaction.
Working on designs require a lot of alone time, that's why you should consider this job.
This job is about creating visual concepts for different magazines, brochures, and websites. Computer tools get in use to build these designs.
But sometimes, designers create designs using their bare hands.
14. Jobs For People Who Hate People – Freelancer
Freelancing is probably the best job for introverts. An introvert can excel as a freelancer because he loves to spend his time alone and have his viewpoints.
It allows you to be self-employed. That means you are your own boss and you are free to set up your working hours.
You don't have to worry about working in a team anymore!
15. Website Proofreading Job
The job of a proofreader is to go over texts and correct the spellings in that text. Not only spellings but also typographical issues, grammar and sentences gets fixed.
Most of the interaction between you and your client would be online. So being an introvert, this is yet another best option for you!
It doesn't require specific skills or significant degrees. It would help if you had an eye for proofreading a context.
You can also enrol in short courses to kick start your career in this field.
Frequently Asked Questions
What Are The Loneliest Jobs?
According to researches, the loneliest professions are engineering, scientists, and lawyers. Studies also say that single employees who don't have children experience loneliness.
How Do Introverts Make Money?
If you are an introvert, there are several ideas for passive income you should consider. Some of these ideas are blogging, gaming, and participating in affiliative marketing.
Can Introverts Become Rich?
While extroverts act as leaders, researchers say that it's time for introverts to shine. Introverts can utilize their skills and to gain success and achieve more wealth.
What Are Some Highest-Paying Jobs For Introverts?
Several jobs exist which can pay you well if you're an introvert. These are marine engineer, technical writer, astronomer, and software developer. Some other jobs in this category are radiologist, veterinarian, biochemist, and computer administrator.
Conclusion
If you want to change your career path or look for jobs where you can work alone, then hold on!
There are lots of opportunities out there for you. Adopting these, you can be independent and autonomous.
It would help if you did what makes you happy. A dream job doesn't need to be in a big corporate office where several coworkers are working.
It can be the one you do from the comforts of your home with no human interaction at all.
It would help if you had focus and alone time to do your work. And remember that it's not a crime to be an introvert. Embrace who you are.
If you've found your dream job and you are intrigued about it, it's suggested to go for it!
Share your thoughts in the comment section below.
Last Updated on 3 mins by Shahzaib Arshad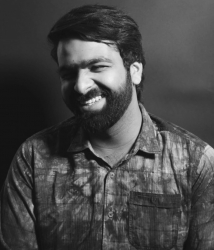 Latest posts by Shahzaib Arshad
(see all)