Jobs for people with English degrees are not as difficult to find as one might think. There are a variety of jobs available for those with this type of degree.
English is the most common language spoken around the world. And it is the primary language used in business. This makes English a very marketable skill.
12 Jobs For People With English Degrees
Many companies are looking for employees who can communicate effectively in English.
There are several different job options available for those with an English degree. Some of these job options include:
1. English Teacher:
If you have a passion for teaching, then becoming an English teacher may be the perfect job.
English teachers typically work in elementary, middle, or high schools. They are responsible for teaching their students grammar, literature, and writing.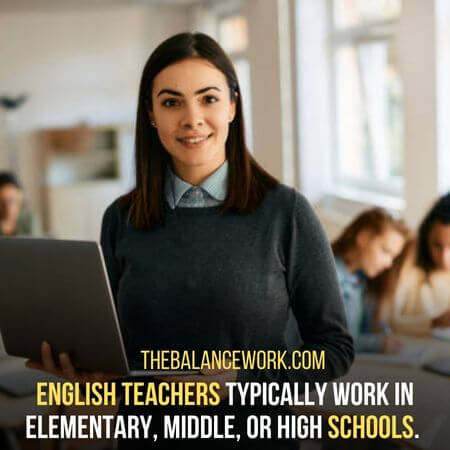 While English professors also teach these subjects, they typically teach at the college level.
When any of their students need help with essays or writing assignments, they are there to offer assistance.
English teachers have the opportunity to teach in a variety of settings. Some may teach in traditional classroom settings, while others may choose to teach online.
2. Content/ Copy Writer:
A content writer is responsible for writing and creating content for websites. This can include articles, blog posts, and even website copy.
Content writers typically have a bachelor's degree in English, communication, or a related field.
A copywriter is responsible for writing copy for advertising and marketing materials. This can include anything from billboards to website ads.
As a writer proficient in English, freelance writing provides a great opportunity.
You hone your skills in the English language with every project you work on. And with the vast majority of projects being online, you can work from practically anywhere in the world.
3. Editor/ Proofreader:
An editor is responsible for reviewing and editing content before it is published. This can include books, magazines, websites, and even online content.
Editors typically have a bachelor's degree in:
– English
– Communications
– Journalism
Proofreaders check over content for errors before it gets published. This is a crucial step in the publication process and helps to ensure that the final product is error-free.
You can work freelance or in-house for various companies as an editor or proofreader.
Your English degree has prepared you well for an editor or proofreader career. Your excellent grammar, spelling, and attention to detail will serve you well in this role.
4. Research Assistant:
A research assistant helps with the planning and execution of research projects. In addition, they may be responsible for conducting literature reviews, collecting data, and analyzing results.
Research assistants typically have a bachelor's degree in a scientific discipline such as:
– Biology
– Chemistry
– Psychology
– Sociology
– Physics
But you can find a place in this occupation with English as a degree. Your analytical and research skills will be an asset to any research team.
When the research project is complete, the research assistant may be responsible for writing up the results. And they will go to present them to the team.
5. IELTS, GMAT, SATs, etc. Tutor:
With a proficient level of English, you can tutor students preparing for various exams.
– IELTS
– GMAT
– SATs
You can help these students by teaching them:
1. Reading Comprehension. This section tests the ability to read and understand written English.
2. Writing. You will have to write an essay on a given topic in this section.
3. Speaking. You will be assessed on your ability to speak English fluently and confidently.
4. Listening. In this section, you will have to listen to audio clips and answer questions based on them.
So with these four skills, you can help students crack these exams and get into their dream colleges.
6. Public Speaker:
If you're a competent public speaker, you can use your skills to earn money as a freelance speaker.
Many businesses and organizations require speakers for events and conferences. A good hold over the English language can help you land these gigs.
You can also give lectures or conduct workshops in schools and colleges.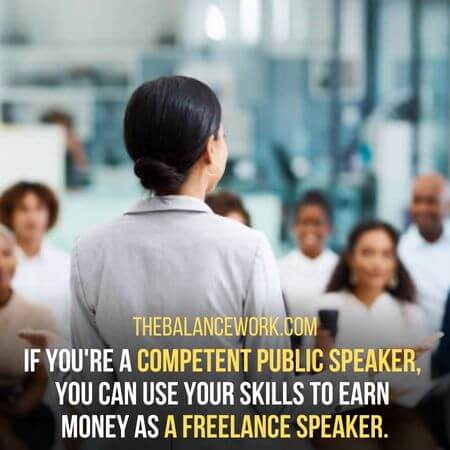 Motivational speakers are always in demand. You can use your skills to inspire people and earn a good income.
Public speaking has many domains, such as:
– Political campaigns
– Religious congregations
– Business meetings and so on. 
You can choose the area you're most interested in and start working as a freelance public speaker.
7. Journalist:
A degree in English can also help you become a journalist. You can work as a reporter, editor, or columnist in various media outlets, such as:
– News channels
– Newspapers
– Magazines
– Online publications, and so on.
Your responsibilities will vary depending on the organization you work for. However, most journalists are responsible for:
– Researching and writing news stories
– Editing and proofreading articles 
– Interviewing people 
– Taking photographs 
– Gathering information from different sources. 
So English skills in journalism have great importance.
8. PR And Marketing:
A degree in English can also lead you to a career in public relations or marketing. Your responsibilities will include:
– Writing press releases 
– Creating and managing social media accounts 
– Organizing events 
– Developing marketing campaigns 
– Managing projects. 
You could work in various industries. English degree in these fields will give you an advantage over the competition.
However, you will have to gain experience before landing a job in these industries.
You can take diplomas or courses in PR and marketing to improve your chances of getting a job.
9. Foreign Service:
A career in foreign service is another popular option for English majors. You will be working in the diplomatic corps of the government. Your responsibilities will include:
– Representing the country in a foreign land 
– Promoting the country's interests 
– Helping citizens of the country who are in trouble abroad 
– Providing consular services 
When applying for a job in foreign service, you will need to take an exam. The U.S. Department of State gives the Foreign Service Officer Test.
Also, remember that speaking a foreign language will give you an edge over other candidates.
10. Librarian:
English and libraries have always gone hand-in-hand. After all, what are libraries, if not places where people can go to read and learn?
If you love books and helping people, then a job as a librarian might be the perfect fit for you.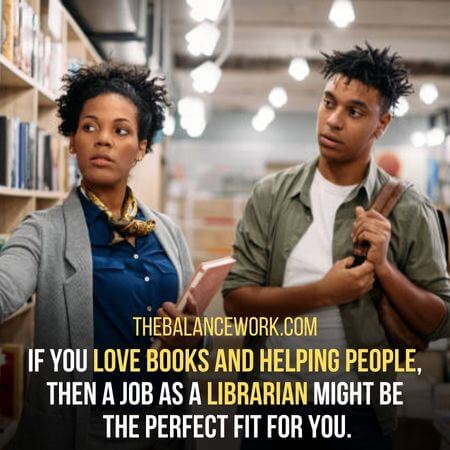 As a librarian, you will be responsible for:
– Managing a library's collection 
– Helping people find the information they need
– Assisting with research projects
So with an English degree, you will be more than qualified for the job!
11. Advertisement:
With an English degree, you will have the writing and communication skills necessary for a successful career in advertising.
In this field, you will be responsible for:
– Planning and executing marketing campaigns 
– Creating advertisements 
– Analyzing data to see what is working and what is not
So if you are creative and love coming up with new ideas, a career in advertising may be perfect for you!
Ads and campaigns need to be catchy and attention–grabbing to be successful. So your command of English will come in handy.
12. Sustainability:
A degree in English can also lead you to a career in sustainability! The world is becoming increasingly aware of the importance of caring for our planet.
So there is a growing demand for sustainability experts. In this field, you will be responsible for:
– Researching sustainability issues 
– Developing policies to promote sustainability
– Educating others about sustainability
– Monitoring and evaluating sustainability programs
With an English degree, you will have the communication and research skills necessary to be successful in this field.
So these are some major options for jobs for people with English degrees. As you can see, your degree can lead you to a career in many different fields.
The most important thing is to figure out what you're passionate about and go after it! Then, you can achieve anything you want with hard work and dedication.
What Are Other Skills Needed With An English Degree?
To succeed in any of the above careers, you must have many soft skills.
Let's discuss some of the most important skills needed for jobs for people with English degrees:
1. Communication Skills:
This is perhaps the most important skill for any career. But it is especially important for careers that involve writing.
As an English degree holder, you should be able to communicate clearly. Effective communication is important, too, both in writing and verbally.
You should be able to engage with your audience. Maybe you are writing an article or giving a presentation.
2. Research Skills:
Many careers for English degree holders will require you to do some research. For example, in the form of writing, you will be required to do research for your articles or books.
You may also need to research for a presentation. And if you are teaching, you will need to keep up with the latest research in your field.
Then you will be able to teach your students properly. And if you are working in the business field, research skills will help you develop new marketing strategies. 
Or they may help you come up with new product ideas.
3. Critical Thinking Skills:
As an English degree holder, you should be able to think critically. This means that you should be able to analyze and interpret information.
You should also be able to come up with new ideas. And you should be able to solve problems. All of these skills are critical in any field.
When you can think critically, you will be able to find new solutions to problems. And you will be able to come up with new ideas.
Final Word:
There are many jobs available for people with English degrees. So don't limit yourself to just one field.
Journalism is one field that is always in need of English degree holders. Writers of all sorts too. Many online and print magazines are always hiring new talent.
Another great field for English degree holders is marketing. If you have a way with words, you can make a lot of money in this field.
Companies always look for new and innovative ways to market their products and services.
Explore all of your options and find the right job for you.
Last Updated on 12 months by Shahzaib Arshad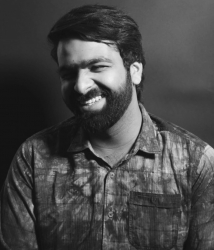 Latest posts by Shahzaib Arshad
(see all)