Jobs for people with no degree can be found in various industries and occupations.
Many jobs do not require a degree in the service industry, Such as retail or food service.
10+ Jobs For People With No Qualification
Some jobs that typically do not require a degree may require on-the-job training. Or they may require certification from a professional organization.
Some examples of occupations that may not require a degree include:
1. Administrative Assistant:
With experience, you could be promoted to a senior administrative role.
However, from the start, you will be working under the supervision of someone with more experience.
Thus, as an administrative assistant, your duties might include:
– Answering phone calls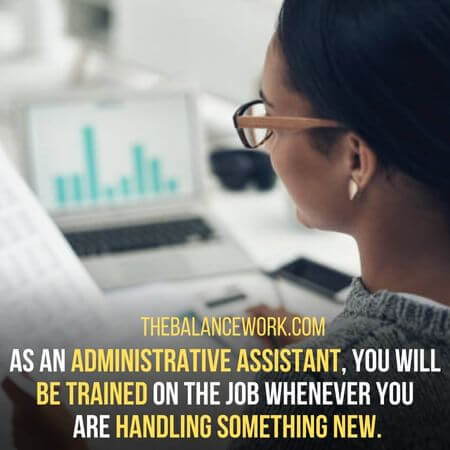 – Scheduling appointments
– Making travel arrangements
– Organizing files
– Preparing documents
All these require no prior experience or a degree. You will be trained on the job whenever you are handling something new.
2. Bartender:
A bartender is responsible for preparing and serving drinks to customers.
To become a bartender, you generally only need on-the-job training. You can get it by working as a barback (assistant bartender).
However, some states require bartenders to have a license. As a bartender, you can expect to make around $9 an hour per BLS.
Bartenders have tasks of:
– Greeting customers
– Taking orders
– Serving drinks
– Processing payments
3. Bookkeeper:
A bookkeeper is responsible for keeping track of a company's financial transactions.
This might include:
– Recording transactions
– Preparing invoices and bank deposits, and
– Reconciling bank statements.
Some employers prefer candidates with a degree in accounting or a related field. But it's not always a requirement.
If you want to become a bookkeeper, consider taking some accounting classes. Or you can complete a bookkeeping certification program.
4. Construction Worker:
The job of a construction worker is to help build, repair, and maintain structures. For instance, homes, roads, and bridges.
It's a physically demanding job that often requires working long hours. But no formal education is needed to become a construction worker.
You can learn the skills you need on the job or through an apprenticeship program.
However, some construction worker positions may require you to have a driver's license.
5. Childcare Provider:
If you love working with kids, you may want to become a childcare provider. For example, you can work in a daycare center or people's homes.
Most states have licensing requirements for childcare providers. These may include completing a training program and passing a background check.
Sitters or nannies usually don't need any formal education. But some families prefer candidates with a high school diploma or college experience.
6. Commercial Driver:
You can become a commercial driver without a degree. But you must get a commercial driver's license (CDL).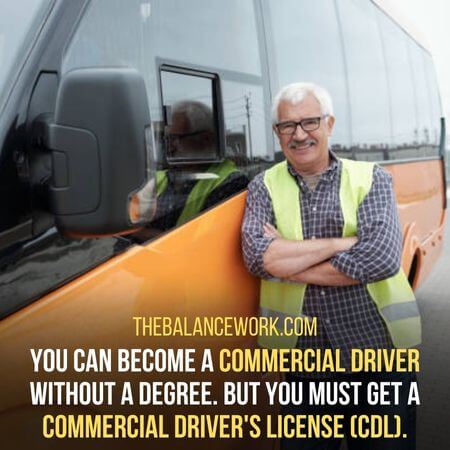 To get a CDL, you must pass skills and knowledge tests. The skills test includes a pre-trip inspection, on-road driving, and backing up.
Studying your state's CDL manual can prepare you for the knowledge test. Most states also require commercial drivers to have a clean driving record.
7. Customer Service Representative:
Many companies will hire customer service representatives (CSRs) without a degree. But some jobs may require CSRs to have a high school diploma or some college experience.
Some companies may also require CSRs to have previous customer service experience.
To prepare for a job as a CSR, you should brush up on your people skills. And you should learn about the company's products or services.
CSRs have to be able to handle customer complaints and questions. But, they also have to be able to stay calm under pressure.
8. Data Entry Clerk:
Data entry clerks input data into computers. They often work in offices. And they usually sit at a desk for most of their shift.
Some data entry jobs may require workers to type a certain number of keys per hour.
Most data entry clerks need little to no formal education. However, some companies may require a high school diploma or equivalent.
But with on-the-job training, you could learn the necessary skills in a few weeks.
9. Factory Worker:
Factory workers operate machinery and do various tasks to create or process materials. These workers typically have little to no formal education.
However, they must be able to follow instructions and work safely. In addition, some jobs may require on-the-job training, which can last up to a few months.
Also, factory workers must be able to stand for long periods and lift heavy objects.
So be ready to put in some hard work if you want to pursue this career.
10. Farmworker:
Farmworkers are responsible for tasks such as:
– Planting, watering, and harvesting crops
– Caring for Animals
– Maintaining farm equipment
Farmworkers typically work long hours, sometimes in extreme weather conditions. They also have physical jobs that require them to bend, stoop, and lift heavy objects.
No formal education is necessary for this position. But farmworkers must follow general instructions and complete tasks with minimal supervision.
They may get on-the-job training to learn specific tasks. Such as operating farm equipment.
10 More Jobs For People With No Degree
There are more jobs for people with no degree than you might think:
11. Gardener:
Gardeners are responsible for tasks such as:
– Planting, watering, and maintaining gardens
– Trimming hedges and trees
– Raking leaves and removing debris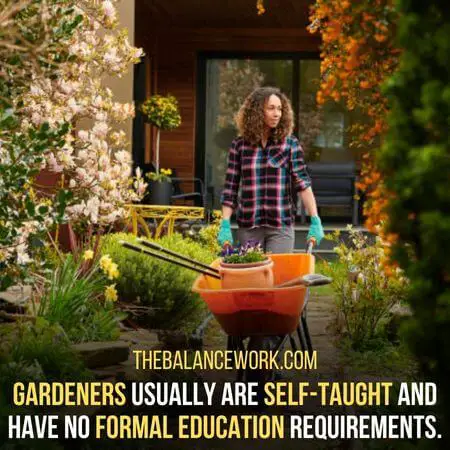 Gardeners typically work outdoors in all types of weather conditions. And with nature at their fingertips, they may encounter dirt, dust, and pesticides.
Some gardeners work for private homeowners. Others work for companies that maintain large tracts of land. Such as golf courses or parks.
Gardeners usually are self-taught and have no formal education requirements. Instead, many learn through on-the-job training from more experienced workers.
12. Home Health Aide:
Home health aides help people who are sick, disabled, or recovering from surgery. They work in patients' homes under the supervision of a Registered Nurse (RN). Or they may work under Licensed Practical Nurse (LPN).
Home health aides perform a variety of tasks, including:
– Bathing and dressing patients
– Helping with personal hygiene
– Taking vital signs, such as blood pressure and temperature
– Preparing meals and feeding patients
– Providing emotional support to patients and their families
Home health aides must complete a short training program. Some states require certification.
13. Housekeeper:
Housekeepers clean and organize homes and businesses. They vacuum carpets, mop floors, dust furniture, wash windows, and do laundry.
Some housekeepers also cook meals or run errands for their employers. As a result, background checks and cleaning supplies may be necessary.
But, most employers value experience over formal education when it comes to finding a job.
14. Information Clerk:
Information clerks collect and manage data. They work in a variety of settings. For instance, office settings, retail stores, libraries, and hospitals.
They have little to no contact with the public. Information clerks often work with databases and spreadsheets.
With many businesses going digital, information clerks are in high demand. Unfortunately, they usually need a high school diploma or the equivalent.
But if you have experience with office software, you may be able to get the job without a degree.
15. Janitor:
Janitors and building cleaners keep office buildings, schools, hospitals, etc. clean.
They sweep, mop, vacuum, and wash surfaces. Some janitors also do simple repair work. Such as fixing leaking faucets and replacing lightbulbs.
Most janitors and building cleaners learn on the job. However, some positions may require completing a short period of on-the-job training.
However, some large companies prefer to hire workers who have prior experience.
Most janitors and building cleaners work full-time. Some works night and weekends. This is because many buildings are all cleaned when they are empty.
16. Library Assistant:
As a library assistant, your job would be to help people find the materials they need.
You would also help with clerical tasks. Such as checking books in and out and shelving materials.
In some libraries, you might help people use computers. Or you may assist with programs for children.
However, with all these responsibilities, you don't need a degree. Most library assistants have at least a high school diploma.
But starting as an assistant gives you the chance to learn on the job and advance to a higher position.
17. Sales Representative:
No degree is necessary to become a sales representative. Many companies prefer to train their employees.
However, some basic qualifications are necessary. First, you must have excellent communication skills. Be able to engage with customers and be persuasive without being pushy.
And you must be well organized and detail-oriented. There is a lot of competition for jobs as a sales representative.
But if you have the right skills, you can find work in several industries.
18. Receptionist:
A receptionist is the first contact point for many business visitors. They are responsible for:
– Greeting visitors
– Answering phone calls
– Handling customer inquiries
– Performing administrative tasks
Receptionists need to be warm, welcoming, and efficient. Also, they should have excellent customer service skills and be able to multitask.
No formal education is necessary to work as a receptionist. But many employers prefer candidates who have at least a high school diploma.
19. Salon/Spa Worker:
Salon and spa workers provide beauty services to clients. Some common salon and spa services include:
– Haircuts
– Hair styling
– Hair coloring
– Facials
– Massages
– Manicures
– Pedicures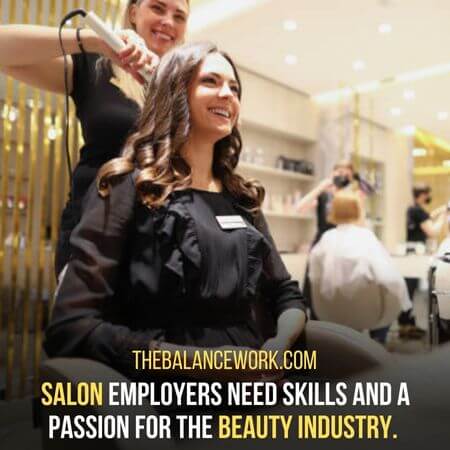 Salon employers need skills and a passion for the beauty industry. With experience, salon and spa workers may eventually become managers or owners.
Most salon and spa workers have a high school diploma. Some vocational schools offer programs in cosmetology. They can be helpful but is not always required.
20. Truck Driver:
Truck drivers transport goods from one location to another. They typically have a commercial driver's license (CDL). It requires both a written and driving test.
Most truck drivers learn through on-the-job training, which usually lasts a few weeks.
They don't need a specific degree, but they do need a clean driving record. And they need to pass a physical examination to ensure they can do the job.
So these are some jobs that don't need any particular degree or qualification.
There are many other jobs that don't need any degree, but the position may vary according to the country you live in. So, research about it and then decide what is best for you!
Final Word:
Jobs for people with no degree are not limited to the ones mentioned above.
Many other positions are available in various industries that don't require formal education.
With the right skill set and attitude, you can land a good job without a college degree.
Do your research, build up your skills and go for it!
Last Updated on 7 months by Shahzaib Arshad