Jobs for people with social anxiety can be a challenge to find. Fear of interaction with people and anxiety about being in public are symptoms of this disorder.
Many people with social anxiety find it difficult to work in customer service or with others. This is because they require a lot of contact with the public.
12 Jobs For People With Social Anxiety
However, this does not mean there are no jobs for people with social anxiety. Instead, they may have to look harder to find the right job.
There are several ways to find out about potential job openings. The internet is a great resource.
You can check job sites, classified ads, and company websites. You can also talk to family and friends or look at the yellow pages.
Some jobs do not require any social interaction or contact with the public. These jobs may not be as glamorous or high-paying.
But they can offer a way to earn a living without dealing with social anxiety.
Below is a list of some jobs that may be suitable for people with social anxiety:
1. Freelance Writing:
You can work as a freelance writer if you have good writing skills. Many companies and individuals are looking for writers to create content for their websites or blogs.
You can work from home, and you will not have to interact with people face-to-face.
Also, with freelance writing, you can work as much or as little as you want. Freelance writers have tasks such as:
– Researching topics
– Writing articles
– Editing articles
– Creating eBooks, etc.
With freelance writing, you can get paid per article or project. So this is a golden opportunity for people with social anxiety to make money.
2. Graphic Designers:
For those people with social anxiety who are creative, graphic design may be the perfect job. Graphic designers create:
– Logos,
– Business cards,
– Flyers,
– Brochures,
– Websites, etc.
Graphic designers may also do some freelance work from home.
However, some graphic designers may have to visit an office to meet with clients or attend team meetings.
But for the most part, graphic designers can work from home. Thus, it is perfect for people with social anxiety.
They may have to meet people for brief periods. And then they can return to the comfort of their own homes. So graphic designers have a lot of control over their work.
3. UI Designer:
We didn't say UX because that involves more customer research. Thus, it may need meeting people.
UI design is all about the look and feel of a website or app. It's mainly done in Photoshop, Illustrator, and Sketch. But designers also use code to create prototypes.
Like graphic designers, UI designers can also work from home. They may have to meet with clients or developers , but they can do much of their work remotely.
UI involves a lot of trial and error. You have to be willing to try things and then scrap them if they don't work.
4. Data Entry:
Data entry is a pretty broad term. It covers anything from transcribing audio files to entering information into databases.
This work is often done by people who work from home. It's not the most exciting work in the world.
But it can be a good option for people with social anxiety. It's usually pretty easy to get into. And there's often not much interaction with other people required.
Data entry involves a lot of repetitive work. So it's important to be able to focus and stay on task.
Also, you're working with sensitive information. Thus, it's important to be detail-oriented and have good accuracy.
5. Amazon Virtual Assistant:
Amazon is a massive online retailer. They sell everything from books to clothes to groceries.
They also offer a virtual assistant service. This involves tasks like:
– Customer service
– Data entry, and
– Product research.
It's a great option for people with social anxiety because it can be entirely from home. And there's no face-to-face interaction required.
VAs also don't need a lot of experience. As long as you're good with people and have basic computer skills, you can apply.
6. Freelance Voice Over Artist:
Are you a good speaker? Do you have a clear, pleasant voice? If so, you could be a freelance voiceover artist.
Voiceover artists provide their voices for things like:
– Audiobooks
– Commercials
– E-learning modules, and
– Animated characters.
You could work from home or in a studio. However, mostly freelance voiceover artists work on a per-project basis. So, there's no need to commit to anything long-term.
Also, when the project is done, you're free to move on to the next one. This could be a great option if you want flexibility.
And if you don't mind working on different projects at different times.
7. Freelance Translator:
If you're bilingual or multilingual, you could be a freelance translator. You can work from home translating documents, movies, etc. into your native language.
Most of the time, you'll be working on a per-project basis. That means one client will hire you to translate one specific thing.
However, some clients may hire you on an ongoing basis. So, you could have regular work if you find the right client.
However, voice-over artists also need to be able to provide high–quality recordings. So, you'll need access to a good microphone and recording software.
8. Freelance Editor:
You could be a freelance editor if you have a knack for grammar and spelling. You can work from home editing documents, articles, books, and more.
You'll need a strong knowledge of grammar rules. And you will have to know how to use editing software like Adobe Photoshop and Microsoft Word.
Whenever a client needs something edited, they'll send you the document. You'll make the necessary changes and return it to them.
Freelancing editors have a lot of freedom regarding how they work. This work also comes in proofreading. So it is possible to get editing work without a degree.
Proofreading also includes correcting errors in grammar, punctuation, and spelling.
9. Painter:
What's best than painting a masterpiece from the comforts of your home and getting paid for it?
Becoming a painter can be a great job if you have a knack for painting. You can work as a freelance painter or even start your own business.
As a painter, you'll need to be able to mix colors and create new color combinations. You'll also need to have a steady hand and be able to work for long periods.
Passion and drive for art are a must for this job. You get to sell your paintings and make a living from your art.
Or you can display it in an art gallery and get your work out there. But that doesn't mean you have to meet the people.
You can be a hermit and make a great living. You can be anonymous or have a persona. Also, you can control how people see you and what they know about you.
If you're not into painting, there are other ways to make a living with your art. For example, you can be a sculptor, jeweler, or even an art teacher.
10. Social Media Manager:
Do you love spending time on social media? If you're good at promoting content, you could be a great social media manager.
As a social media manager, you'll be:
– Creating and sharing content
– Engaging with followers, and
– Growing the brand's online presence.
You can work from home or even from your phone. With social media, you have the freedom to work wherever you want.
The new trends in social media have created a demand for social media managers.
11. Business Owner:
If you have a great business idea, then why not start your own business? With your own business, you'll be in charge of your success.
Starting a business can be a great way to make a living with social anxiety. You'll be able to control your environment, set your hours, and be your boss.
Working on an idea you are passionate about is a great way to reduce stress and anxiety. It can also lead to a more successful business.
12. Software Engineer:
Remote work is becoming more and more popular. And many software engineers can work from home.
This is a great job for people with social anxiety because it can be done remotely.
Software engineering is a vast domain. It includes everything from developing apps to the back-end systems of websites.
Most software engineering positions need ]a bachelor's degree or more in computer science.
Some domains you can opt for are:
– App development
– Website development
– Game development
– Cybersecurity
– Machine learning
All these have no inflexible work hours and can be done from home. So these are some 12 jobs for people with social anxiety that you can opt for.
So, if you're suffering from social anxiety, don't let it hold you back from getting a great job.
Survive Social Anxiety – Tips To Follow
While looking for jobs for people with social anxiety, knowing how to deal with it is also important.
Here are some tips that can help you out:
1. Understand Your Triggers:
The first step is to understand what sets off your social anxiety. Is it a certain situation or person? Once you know your triggers, you can start working on avoiding them.
You can build a support network of people who make you feel comfortable. And you can stay away from situations that make you anxious.
2. Challenge Your Negative Thoughts:
One of the main things that fuel social anxiety is negative thinking. Don't constantly tell yourself that you're going to mess up or that people are judging you.
Instead, try to challenge these thoughts. Remind yourself that everyone makes mistakes. And that not everyone is always judging you.
3. Practice Relaxation Techniques:
Relaxation techniques can help calm your nerves before social situations. For example, try deep breathing exercises or progressive muscle relaxation.
You can consult a therapist to learn more about relaxation techniques.
Regular exercise can help reduce social anxiety. Exercise releases endorphins, which have mood–boosting effects. It also helps you sleep better and reduces stress.
4. Face Your Fears:
One of the best ways to deal with social anxiety is to face your fears head-on. If you're afraid of public speaking, try taking a class or joining a toastmasters group.
The more you do it, the easier it will become. If you're afraid of meeting new people, force yourself to go to a party or networking event.
Once you're there, try to talk to as many people as possible. And have a support system with you at all times so that you can call on them when you feel anxious.
Final Word:
Dealing with social anxiety can be tough, but it's not impossible. Jobs for people with social anxiety exist; you just have to know where to look.
So don't give up hope and keep searching until you find the perfect fit for you. Remote work is often the most promising option for people with social anxiety.
So don't forget to check out those options as well. And remember, the more you practice socializing, the easier it will become.
So don't be afraid to put yourself out there and start meeting new people. You might surprise yourself with how much you enjoy it.
Last Updated on 11 months by Shahzaib Arshad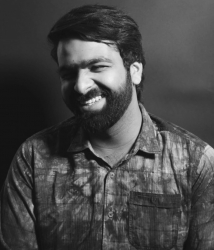 Latest posts by Shahzaib Arshad
(see all)