Is it the first time you thought about being your own boss? You must be unhappy with your grinding job, or you've always wanted a dream business of your own.
14 Signs You're Ready To Be Your Own Boss
Whatever the reason is, the things that matters are your passion and dream. If you have a perfect combination of knowledge, opportunity, and mindset, you can nail it.
Gather the puzzle pieces in the right place to give your business the best chance at survival.
Here are the 14 signs you should read to know if you're ready to be your own boss.
1. You Want To Make Your Own Schedule
When you work as an employee, it's harder to take control of your time. But when you become your own boss, you'll determine your own schedule.
If you're tired of your boss's behavior and you want to get a work-life balance, it's time to be your own boss.
Getting to choose your own working hours is a primary motivator for people to be their own boss.
Many business opportunities offer flexibility. If you choose to do what suits your lifestyle, you'll get more time to do what you love.
2. Signs You're Ready To Be Your Own Boss – You Have Enough Financial Means
You must have secured enough financial resources to kick start your business.
You might be lucky enough to have financial support from your family or friends. Or a major investor is ready to invest in your business to help you establish your goals.
No matter what you do, financial resources won't let you go back to your job with shattered dreams.
3. You Want To Have Control
If you have your own start-up, it means every decision related to business will be solely yours.
On the other hand, working for someone else, you get bound to their goals and objectives. It acts as a pushing force for people to start their own businesses.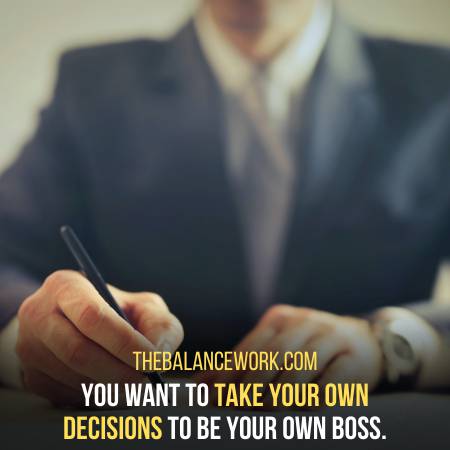 Being your own boss, you can operate your business according to the way you want.
It's a great sign that you're ready to be your own boss because you have decided to take control of your future.
4. Signs You're Ready To Be Your Own Boss – Your Homework Is Complete
One of the most obvious signs is how much effort you're putting into your homework.
You're not only excited to start your business, but you have kept an eye on the trivial details behind the scenes.
You are ready with the details like insurance, legal issues, regulatory compliance. Also, you understand the not-so-glamorous aspects like financial record keeping and marketing.
These things will be required to get your business to strengthen its base in the market.
5. You're Ready For The Complications
Being your own boss, you'll be traveling a very long, unsteady road with so many hurdles.
If you think that everything will go smooth and there won't be any setbacks, then you aren't ready to be your own boss.
You should foresee the expected difficulties and get your plan ready to deal with these.
Make sure to have trusted advisors on board who can brainstorm ideas to get you out of a pitfall.
6. You Love To Learn New Things
At the start of your business, you'll have to play different roles like sales and customer care.
You can hire professionals to get help in these areas depending upon your budget.
But being a business owner, it's more exciting to learn new experiences and to get vast exposure.
You'll get on a journey of learning new experiences and master in new skills.
Successful entrepreneurs are those who never stop getting knowledge and having new experiences.
So if you love to learn new things, you're surely ready to be your own boss.
7. Signs You're Ready To Be Your Own Boss – You Have A Confident Personality
While working in the professional world, people will try to belittle you and your efforts.
It depends on you whether you allow them to make you feel inferior or not. Although the opinion of such people shouldn't matter to you, the reality is to some people it does!
To be successful in life, you should groom a confident personality; only then can you stand tall.
If you are sure of what you're doing and where you want to take your business, then you're ready to roll.
8. You Can Manage To Make Hard Decisions
As an entrepreneur, you'll have so many choices to make when it comes to making decisions. But, either the decisions are big or small, you're confident of your skills.
If you need a workforce, you'll have to hire, train, review or sometimes fire people.
So make sure to look at this venture with a realistic lens. Running a business is not all glitters and sparkles; you'd be dealing with many difficulties . Are you ready for that?
9. It's A Sign You Want To Do What You Enjoy
A major part of our lives gets spent working, so why not see whether we're enjoying it or not.
Many successful business people express this sentiment that it does not work; it's all fun.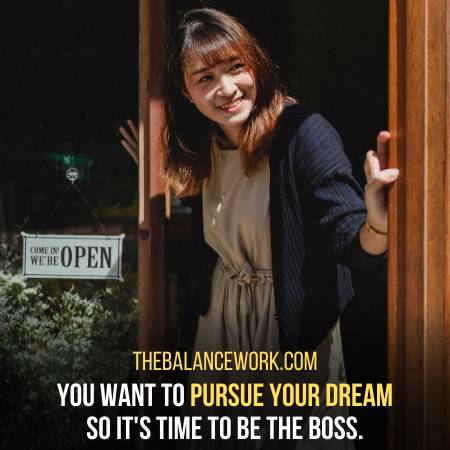 Although it can be harder to be your own boss, it won't be work anymore if you do something you love.
So connect your business with your passion and be a happy, successful business owner.
10. Signs You're Ready To Be Your Own Boss – You're Ready For The Hard Work
If you're starting your business just because you want to cut on the working hours, then get ready for a shock.
Working as your own boss will get you flexibility, no doubt, but you'll also have to work hard to get things done.
This schedule will affect your personal life and your relation with friends and family.
A sense of freedom and endless rewards motivates people to work hard for their businesses.
11. You Don't Bother When Getting Your Hands Dirty
Being your own boss is never going to be easy, and there's lots of work on the way.
But if you like to get stuck in, you can get so many rewards that come from doing the hard work.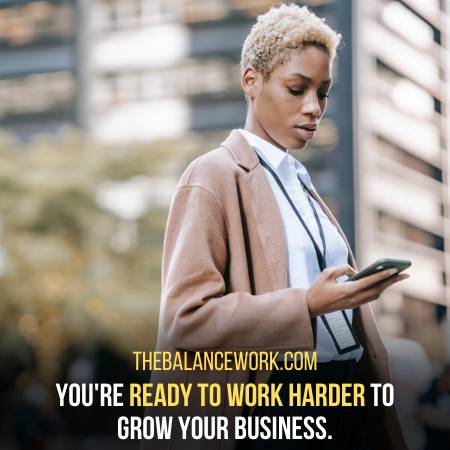 You must be already doing these tasks in your job for someone else, so why not do these for yourself?
When you work independently, making achievements gives a great sense of satisfaction.
12. You've Already Explored The Feasibility
Have you ever operated a small side business while doing your job? If yes, then you're already familiar with aspects of building a successful company.
If your business is still in your head, then do whatever it takes to start it up out of your working hours.
It's a good way to understand better what goes into running a business.
13. Your Job Doesn't Comfort You Anymore
If you think working for someone else feels like a prison more than stability, rethink your personal goals.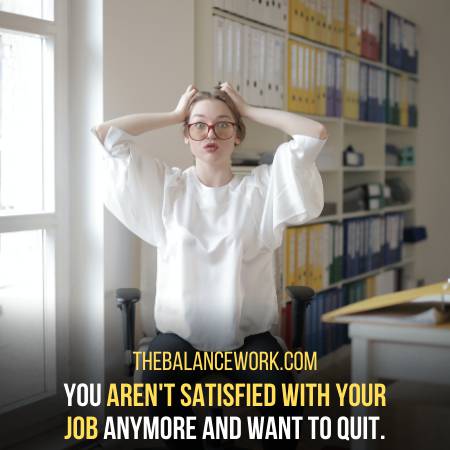 It's good for you to work for your own ambitions and feel satisfied with what you do.
Even if you don't have a strategy, you aren't comfortable working for someone else.
14. Signs You're Ready To Be Your Own Boss – You're Passionate About What You Do
Being your own boss is fascinating as you'll be the in-charge. But it also means that you'll have to do it all alone; no one is going to help you.
Most of the small business owners are so passionate that their success is because of motivation.
If you're tired of working in one role and want to go above and beyond, then being your own boss is the next step!
5 Reasons Why You Should Be Your Own Boss
Being your own boss will bring you success and satisfaction. You can run things the way you want rather than taking orders.
The following perks will convince you that it's worth the risk.
1. You Can Do What Makes You Smile
Life is too short to waste in a boring 9-5 job. Make each aspect of your life as positive as you can.
If you can't enjoy what you do, you will lose the purpose of your life slowly. So you should try to be your own boss once in a life to see what it takes to work freely.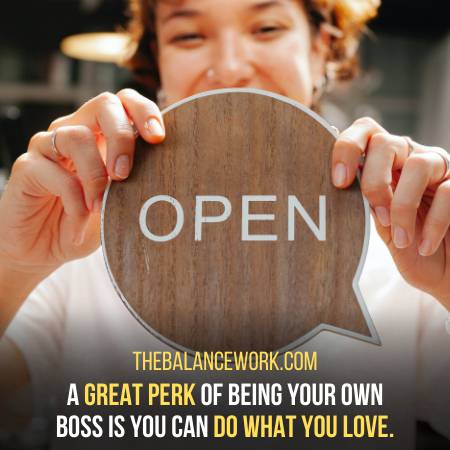 You can shape your days the way you want to. Working for yourself gives you the freedom to choose the work you like.
So why not be happy with your work every day!
2. You Don't Have A Boss
None of us likes the idea of working under a boss where we have to report everything we do.
While working for someone else, your schedule is at their discretion. Bosses love to take control of everything, and that's what makes them a devil.
Being your own boss, you can have freedom with your time and schedule. It's going to be great for you if you have a family to take care of.
3. Flexible Work Locations
The modern world era lets you enjoy your work wherever you are. You just have to carry your laptop and smartphone and have a stable Wifi connection.
If the thought of going to your office gives you claustrophobia, this perk is going to work for you!
4. Ditch The Commute
Long-distance commutes can test the patience of even the most dedicated workers. Moreover, it causes stress, anxiety, and depression in people.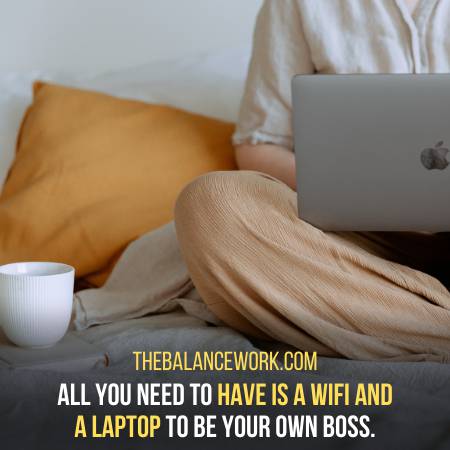 Being your own boss, you can choose how much time it takes to get to work. For example, you can make a small office in your home or locate it in the nearby coffee shop.
5. A Wide Creative Expression
When you are the boss, you can choose to express your creativity as per your wishes.
You can flex your creative muscles on a daily basis, even if you aren't working in a creative field.
You can mix new strategies and do experiments to make your business better.
Frequently Asked Questions
What Is It Like Being Your Own Boss?
You are free to make the decisions. There's satisfaction in what you chose to do. You can take the risk, spend the money and do whatever you want. Enjoy the freedom of owning a business.
What To Do If You Want To Be Your Own Boss?
Determine why you want to be your own boss. Evaluate your skill set and plan your transition. Choose a business model and know your audience, also choose what to sell. Clarify your business plan.
Is Being Your Own Boss Worth It?
Yes, being your own boss is worth the risk. Great things come with great risks. You can't achieve anything in life without taking risks. If you leave your job today to do what you love, nothing disastrous will happen.
Why Is Being Your Own Boss An Advantage?
Being your own boss offers a level of freedom that working for other people doesn't. You can decide how to do business, invest the resources, and treat your customers.
Conclusion
It must be sounding attractive to be your own boss, but it's hard to jump from a steady paycheck into the unknown.
There are too many fears in the way, but that's normal. In fact, that's good because it indicates you up to something big.
To know the right time to be your own boss, step back and ask yourself why you are thinking so!
Feel free to share your thoughts in the comment section below.
Last Updated on 2 years by Shahzaib Arshad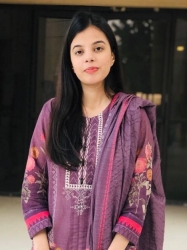 Latest posts by Assma Riaz
(see all)