Have you been trying to find a job for a while and disappointed? We all have been there!
5 Reasons To Why Is It Hard To Find A Job
Employers report a talent shortage in the market when they look for employees. While employees say they never got a chance to proceed towards the second interview.
If many employers are wandering with jobs on their hands, then what's causing the gap?
Do we need to unveil what's going on? Why is it hard to find a job?
Here we discovered the five potential reasons that are causing the mess.
1. Companies Hire Internally That's Why It's Hard To Find A Job
The primary reason is that companies post positions for internal candidates. These opportunities aren't open to external candidates.
If the employer is hiring, that opportunity is available to people of the same company.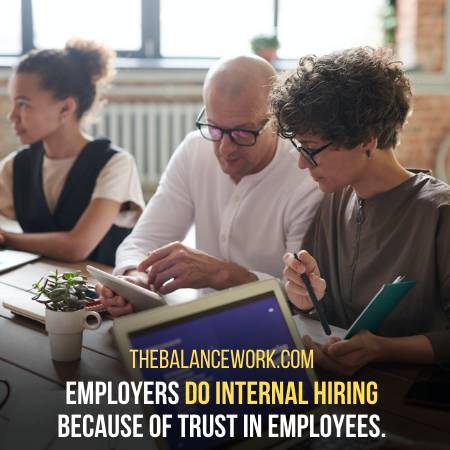 They do so because companies prefer the people they already know. If an external candidate wants to get the job, he must outperform the internal ones.
Only then he'll get equal consideration by the respective employer.
2. Why Is It Hard To Find A Job – Employers Are Overly Selective
Companies always look for the perfect candidates. A job description reflects the image of an experienced person having a wide range of skills.
If such people existed, they would not be able to fill all these positions.
Employers should be a bit flexible and look for suitable candidates.
Because there is a drastic change in the job market. Long ago, employers hired candidates for a lifetime and saw these as an investment.
But now employees move from job to job throughout their career.
And employers look for people who can provide immediate value to the firm. It makes them even more selective while hiring.
3. Jobs Are Not Publicly Posted
Not all jobs are posted on public job boards. Instead, employers prefer to hire through recruiters or employee recommendations.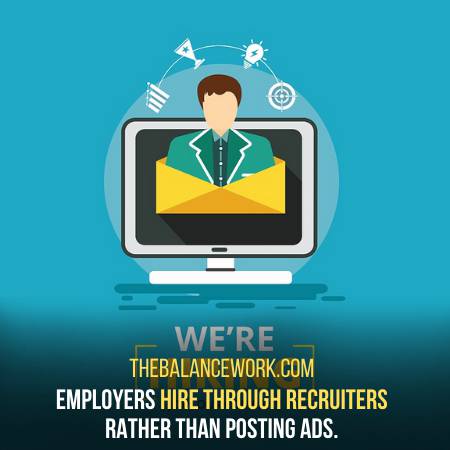 It would help if you changed your search for jobs, which will uncover many job opportunities.
For example, you can contact recruiters to ask about jobs available in your field.
4. Why Is It Hard To Find A Job – Positions Are Highly Competitive
Employers receive hundreds of applications for a single job posting. You'll be successful if your application draws the attention of the employer.
So many applications make it difficult for an employer to go through each application.
So if you want the job, submit an outstanding resume that catches the employer's interest.
5. Dependence On Old Job Resumes Makes It Difficult
Struggling job seekers have problems in resumes more than they have in themselves.
Employers look for resumes that stand out from the crowd. And these old, outdated resumes just get overlooked.
The resume of successful people always showcases their value as an employee.
But today's job seekers have no idea how to create such a resume.
Using an objective approach in a resume reduces your chances of getting the job. Because it focuses on your career expectations.
Rather than what values you can offer to your employer. Think for a second, what would you prefer if you were in the employer's shoe?
You'd want to hear about what the candidate has to offer to your team.
3 Ways To Improve Your Chances Of Finding A Job
If you've understood well enough the hurdles in the job market, you'll have to overcome these.
To improve your chances of success, you need to follow these steps.
1. Update Your Resume
Keep your resume updated and suitable for the desired position. When you apply for different jobs, customize your application for each job.
It helps you better to match your skills with the employer's requirements.
It's more important when you submit your application through electronic media. As employers have tracking systems, and they scan your resume.
These tracking systems match the keywords from your resume to the employer's needs.
You can follow these steps to make a stand-out resume:
Mention Keywords In Resume
It would help if you changed the skills section according to each job posting. Try to write the keywords mentioned in the job ad to your resume's skills section.
Covering these specific skills and characteristics in your resume can be helpful.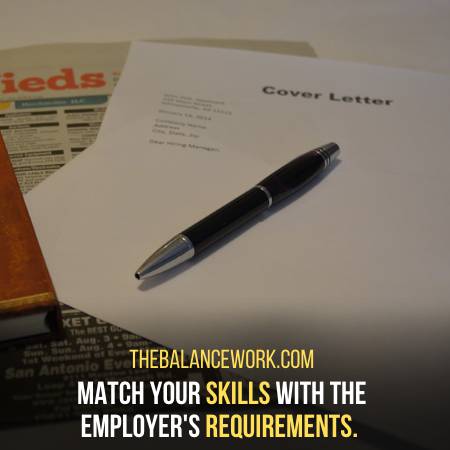 Make your resume in a simple and readable format. A simple resume will be more comfortable for the employer to read.
Get a review from someone else about your resume to know how others see it.
Keep the content of your resume concise and straightforward. Fill in the relevant information and avoid exaggerating.
An employer can easily understand what skills and values you have to offer.
2. Expand Your Networking
When companies don't look for hiring from outside, you can't do anything about it. But if they do external hiring and don't want a stranger, you can get your foot in there.
That's possible only when you have wide networking and a broad social circle.
The people you know can be a significant determining factor in finding a job. One great tool is social media, where you can broaden your network.
Job fairs and lets you meet new people in the industry and explore opportunities.
To expand your network, you should follow the given steps.
Attend Job Fairs Of Your Interest
There must be such kind of job fairs and other events happening in your area.
Some of these events are bigger and involve employers from all industries. At the same time, others are of a specific sector.
Going to a job fair can help you to network with new people and get a unique opportunity.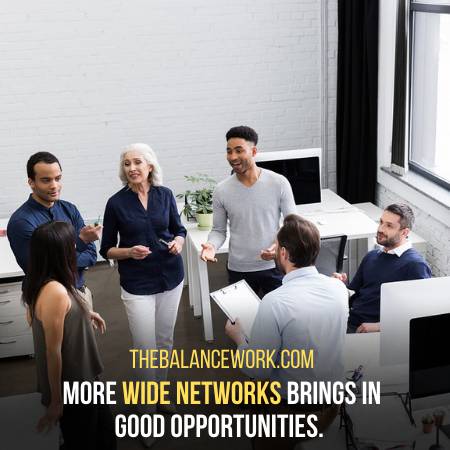 Ask Friends And Family If They Know An Opportunity
If someone from your friends or family can connect you to an opportunity, that's the best.
There's a mutual connection between you and the employer that helps you stand out from the crowd.
Associate With An Established Person Of The Industry
While looking for a job in a specific industry, try to find out the successful people there.
Reach out to such people, introduce yourself, and ask a meaningful question.
Many people were successful in getting correspondence this way. So you can do it too to make an unforgettable impression.
3. Research And Follow-Up With The Potential Employers
It's not enough to make contact with an employer; you have to keep the connection healthy.
Once you earn an interview, you must follow up about the next expected steps.
Be in the employer's mind by leaving a strong mark. It allows you to enhance your chances of getting success.
Go with these measures to be effective in following-up:
Introduce Yourself Personally
It takes time to handle the initial application process, and the employer can be busy. He won't respond to you soon.
If you don't hear back after applying, reach out to the hiring manager.
Give a brief and exciting introduction of yourself. It will remind the employer to check your resume, among other summaries.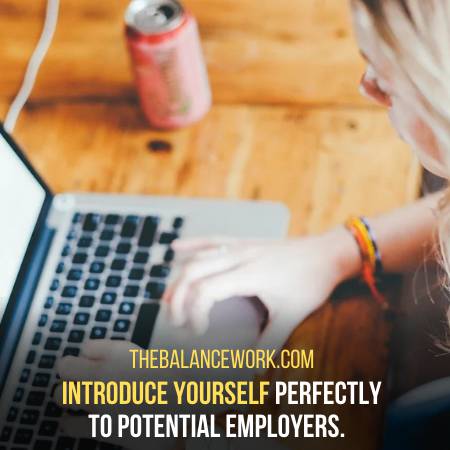 If you keep direct contact with the hiring manager, you'll be memorable for him.
You must send a thank you email after every interview on the same day. It shows your interest in the opportunity.
Be Aware Of The Employer's Timeline
Remember to keep in mind the employer's timeline during your follow-up.
Ask the interviewer about when you should expect an answer. Maybe the employer doesn't reach out to your desired timeline.
But there's no need to stress. You can wait for two or three working days before sending a follow-up email to ask about the hiring process.
Frequently Asked Questions
What Is The Most Challenging Time Of Year To Find A Job?
The hiring process for jobs gets frozen in November and December. The last two months of the year make it almost impossible to find a job. That is not the case if you're looking for seasonal employment or a part-time job. The reason is that during the last two months, hiring managers are out for vacations.
Why Am I Not Getting Hired Anywhere?
Employers don't check references until they want to hire a person to get to this point but not get hired. Then there are chances that the references you are providing aren't suitable enough.
What Month Do Companies Hire The Most?
Different industries might have other hiring times according to their preferences. However, the ideal time for hiring in most industries in January and February. Companies slow down during summer vacations, thus causing a decline in jobs.
What If I Can't Find A Job?
Try working as a temporary employee. If you are looking for a job and cannot land your desired position, consider a temporary gig. It's an excellent way to get your foot in the company and make your professional networks healthy.
Is It Hard To Find A Job Without Experience?
Although it's hard to get a job without experience, it's not impossible. It would help if you were optimistic. Assess what skills you have to offer and let employers know that you are open to opportunities.
Conclusion
There's no doubt that finding a job is a hard thing to do. You'll have to face many odds. But it doesn't mean that a job search should be a tiring experience.
If you have the right tools, you can land your dream job without much effort.
The world is running fast, and there's so much innovation you can benefit from.
Work with a professional resume writer to increase your chances of finding a job. He'll portray you as the best candidate for a job.
Getting frustrated is not an option. You must keep going on!
Share your thoughts in the comment section below.
Last Updated on 2 years by Shahzaib Arshad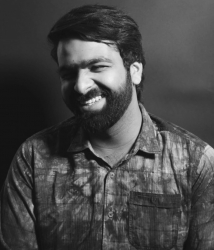 Latest posts by Shahzaib Arshad
(see all)