What makes a leader best? Why leadership skills are important? These are generally debated question.
When you are leading as a leader you must have some skills. A set of skills that makes you differ from the rest of people. Skills that make you outshine the crowd.
It's not easy being an effective leader. But the rewards make all the efforts worth it.
Taking a crowd of followers towards a goal. And holding the responsibility of results.
It's a difficult task. But only a leader can do this.
8 Reasons Why leadership skills are important?
In this article, I'm explaining the reasons why leadership skills important? And what makes these leadership skills so important?
These are 8 reasons which tell the benefits you will get as a leader by using leadership skills.
1. Leadership Skills Help To Get Clear Direction:
The role of a leader is to make a strategic plan itself. When you start leading others, you already know what you want to do.
What are your goals? How you are going to achieve them? Which direction you would choose to reach your goal?
Once you get the direction. Then you can use the management skills. This helps you to plan the day to day activities and manage them well.
All this plan will come into action, only when you do have leadership skills.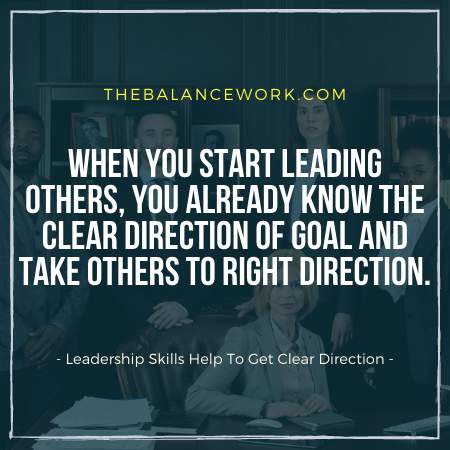 Leadership skills make the vision clear. That means the achievement of a big milestone has done.
2. You Stay On Track:
You never lose track when you are working according to a strategy. This strategy helps to have a bigger picture in the mind.
A good leader keeps a record of the day to day activities. And tries to connect them to the long term goals of the business.
If you are looking to be a good leader, then you must have strategical thinking.
Making strategy for every little task. Planning and a lot of planning will worth the effort.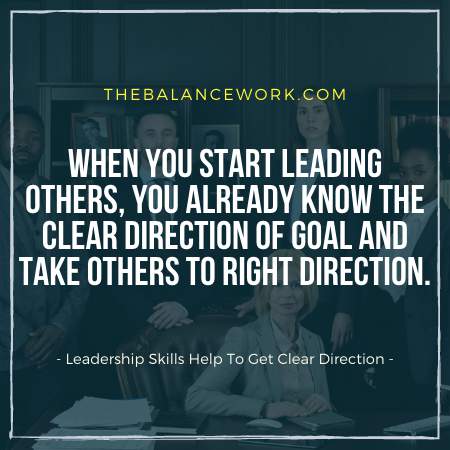 This will help you to follow a certain direction and never lose your path. Because everything you do will go according to the plan.
3. Leadership Skills help In Communication:
Problems arise when things are not communicated in a proper way.
We can say that communication is essential for success when it comes to leadership.
Effective communication is not only about speaking good. It also involves active listening and thinking ability.
It spans over the questioning technique to get the required information.
You can use communication to build a good and strong relationship with others. The communication skills help to build a charismatic personality.
It makes people want to follow a leader. But as a leader, you should know how to communicate. How to give feedback on personal performance?
Giving feedback and communicating proves to be constructive rather than destructive.
See Also: 6 Reasons Why Teamwork Is Important In Business
4. You Develop Reliability And Consistency:
Working as a leader, you should be reliable and consistent. Good leadership skills bring both.
You can be a good leader if you organize your work. If you have the ability to predict the consequences. This will make you consistent in your work.
Your employees will value you as a leader when you can predict things in a proper manner. It means you will be reliable for them.
Reliability and consistency will help you in keeping your team on track.
As a leader, you will make sure the achievement of all organizational goals.
5. You Know About Growth And Development:
Leadership helps you to have an insight into business issues. Growth and development of business sound to be good terms. But they are harder to handle in real.
When a business start to grow its financial cycle also grows. It means that more crucial leadership skills required to track this growth.
A leader needs to maintain this development and growth at a sustainable rate. For this purpose, he should have leadership skills.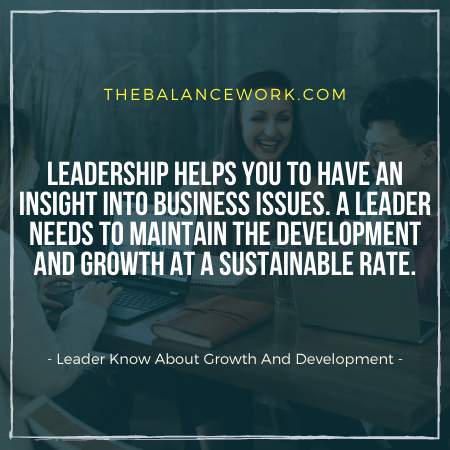 6. You Can Motivate Others:
When you are working as a leader, you have the responsibility of all the staff working under you.
You need to make sure that everyone is doing their job in the right way.
A key skill used in this aspect is motivating others.
For this purpose, you need to be a good role model. And set standards for performance, accountability, and behaviour.
When you set these standards, you attract your team to follow you.
The team will strive at its best to achieve these standards.
The absence of motivation will make the team lose its interest. It can't perform to its potential then.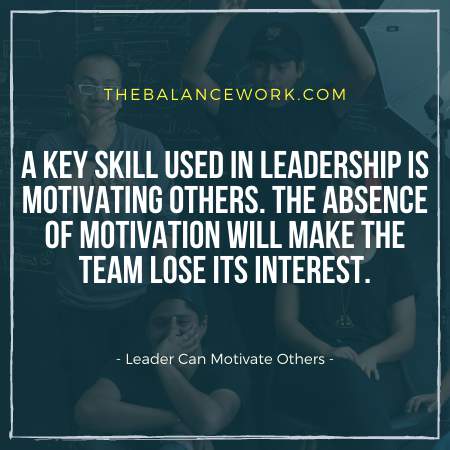 Motivation is essential for leadership.
7. You Can Handle Crisis With Leadership Skills:
You can handle a crisis if you are a skilled leader. Because crises can happen even if you have made the best plans. But you can cope with them only if you are well prepared.
According to a study, in case of emergencies, skilled leaders can handle the problems. While poor leadership can make the emergencies go worst.
As a leader, you should handle crises without creating panic. Because all employees are looking towards you.
Crisis management requires strong communication skills too.
Problems can get their solution when communicated in a proper manner.
8. You Develop Trust:
Trust is as important for leadership to be successful as direction and communication. It's a crucial skill that a leader must own.
As a leader, you must be trustworthy and honest. So that people can follow you without any fear of evasion.
Displaying the traits of honesty and integrity encourages team building.
A leader can earn respect and success. Because his team will try to be as honest as him.
The base of the trust-building is honesty and truthfulness. It is the core of any business success.
Who Is A Leader – General Overview :
It would be right to say that a leader is a leader by birth. He already has the qualities built-in. And he can develop the rest of his skills.
He can develop the skills which make him think different. Proving oneself as a leader requires to have mastery over specific skills.
At the same time, to manifest these skills is as important as it is to have them.
The dilemma of today's business world is the flat hierarchical system. In such conditions, everyone has to develop leadership skills.
That means even if you are not leading anyone, still you need to have leadership skills. So that you can prove yourself as a productive employee for your organization. It may also help to advance in career.
Leadership skills help a leader to take initiatives. Also, makes him proactive and innovative in his team.
Conclusion:
Sometimes it happens that people who want to lead from the front don't have the leadership skills. But there's nothing to get worried about.
One can develop and polish leadership skills with the help of training.
The importance of leadership skills can't get describe enough. It forms a strong base for your success and your organization's success.
From this article, you must have acquired an understanding of leadership skills. And the way these skills can benefit you.
Adopting these skills and using them will help you to grow as a leader. Also, you can put effort into the well-being of your team and organization.
To run a project or business. There is a need for several basic fundamentals. No matter what the size of business or number of employees is.
Processes, systems, organizations, and the most important leadership skills are inevitable.
Do comment below which reason you like the most about the importance of leadership skills.
Last Updated on 2 years by Shahzaib Arshad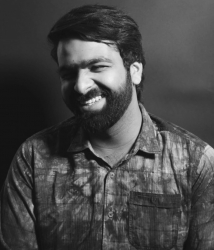 Latest posts by Shahzaib Arshad
(see all)