Leaving your lovely pet alone at home and going to work feels scary. Right? So, you might be looking for reasons why pets should be allowed in the workplace?
Workplace stress is very common, resulting in a toxic and unproductive work environment. Pets in the workplace can benefit both employers and employees.
So, without further ado, let's see how?
Why Should Pets Be Allowed In The Workplace? – 9 Benefits
Those who keep pets want to spend time with their furry friends. When they leave for work, they think that their pets don't get the attention and love that they deserve.
Moreover, at work, they feel anxious and cannot focus on their work. Sometimes they want to leave early, and other times are unable to work or meet deadlines.
1. Lets You Take The Hold:
It is very important to keep a balance between life and work. Pets should be allowed in the workplace as it will make pet parents keep their pets in view.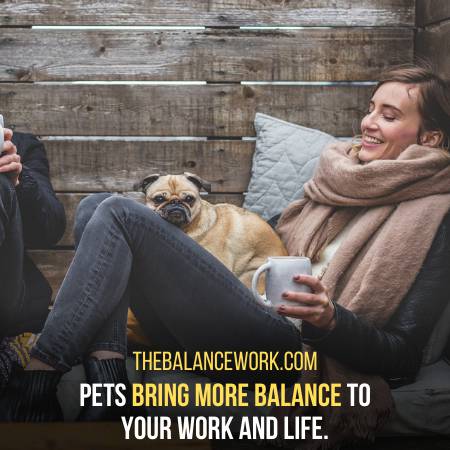 It will make employees pass long work hours without worrying about their pets.
They can spend happy hours at work and can take breaks in between the work. Employees can better deal with their work problems when they aren't worried about their pets being home alone.
2. Trims Down The Worries:
Who isn't aware of workplace stress? Sticking long to a project often results in unnecessary stress and reduces one's ability to stay focused.
Pets in the workplace remind their owners to take short breaks. 
Spending some playtime with your pets. For example, taking your dog for a short walk or feeding your hamster will relieve your work stress.
3. You're Free To Think:
Taking some time off from screens makes our mind relax and lets our creative juices flow.
Usually, we see workers keep on thinking about work even in breaks and get frustrated.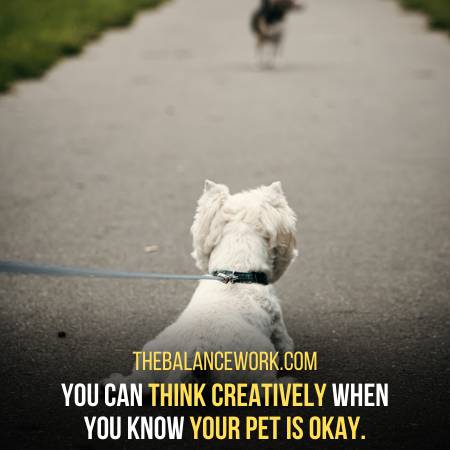 When you know that your pet is by your side, you can better focus on thinking about your work. Pets make people bond with each other and increase their productivity at work.
4. Promotes Better Interaction With Work Pals:
In strict working hours, there is a lack of communication among employees. Pet care breaks let people interact more and share multiple ideas and solutions.
Good communication builds trust and that is a vital component of all successful work environments.
Trust not only improves satisfaction and morale but also reduces anxiety and mental ailments.
5. Saves You From Spending Dollars On Healthcare:
There is no doubt that pets have positive effects on human health. By recent studies, it's proven that pets benefit people in terms of health.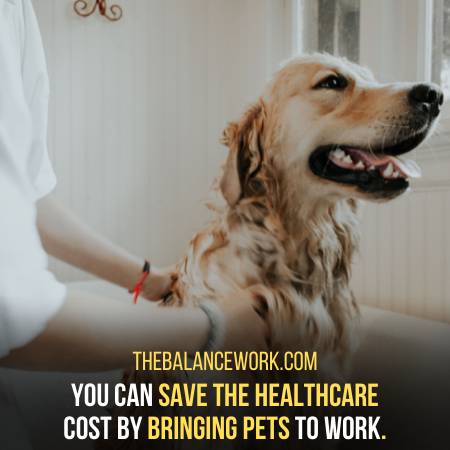 When people walk their pets, it leaves a positive impact on their health and saves them from obesity.
Pets like dogs, guinea pigs, hamsters, parakeets, etc., help employees stay healthy. It saves a big chunk of healthcare costs on personal and state levels.
6. You Can Cut On The Day-Care Cost:
Usually, working pet parents have to pay tons of money for pet daycares, even if they have a dog or a guinea pig.
Pet daycares charge feeding costs, insurance, and much more.
Allowing pets in the workplace and charging a minimal accommodation cost is fine. In this way, employees can save their bunches of daycare money.
7. Boosts The Teamwork:
As I told you earlier, pets increase communication among employees. Pets in the work environment promote social interactions and teamwork.
Teamwork not only changes the working atmosphere but also increases productivity and liability.
8. Helps Companies in Finding Top Talent:
Employee turnover costs a lot to companies. Companies always look for passionate and loyal workers. They will always offer perks and benefits to such employees.
Just as a passionate female employee, choose a workplace with child care facilities.
Hardworking and loyal pet parents seek pet-friendly workplaces. Companies can offer perks to filter out the top talent.
9. Attracts Valuable Workforce:
Pet policies and pet-friendly environments boost a company's repute on a larger scale. They can generate more out of their business as customer perception gets triggered.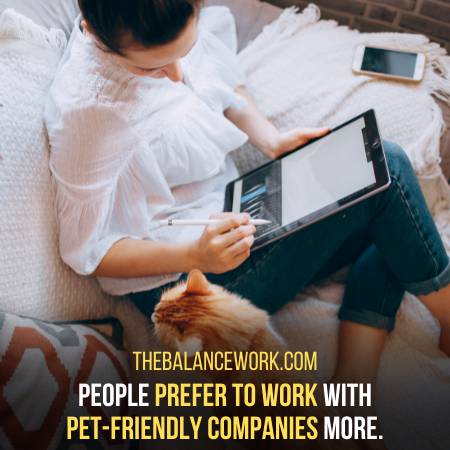 When people get to know about pet-friendly companies, they prefer to work with them. This brings in more talented and valuable people in-house.
What If Pets Get Allowed in The Workplace? – Steps To Follow
Once pets are allowed in the workplace, what would be the employees' responsibilities. They should take measures to ensure a safe working environment for everyone around.
1. Take Care Of Sanitation:
Those who have pets know how hard it is to keep homes clean when there are dogs, cats, or parakeets at home.
The workplace is our second home and we should ensure cleanliness over there as well.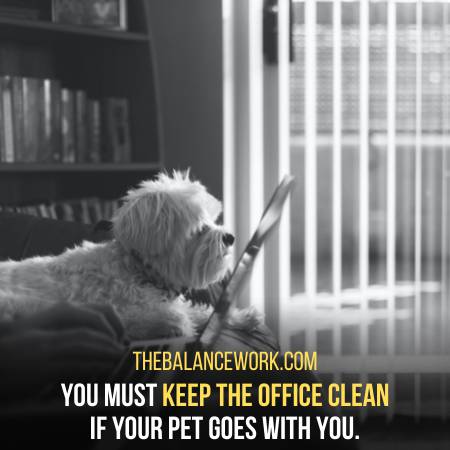 Pets should be clean and well-groomed. In case of any sickness, you should keep your pet away from others as it's not only about you and your pet.
2. Get Them Shots Of Vaccinations:
Companies should make sure that all the pets at the workplace got vaccinated and don't have any contagious ailments.
3. Behavior Training of Pets:
Behavior training of pets is essential in all cases. Every employee should respect and appreciate other's pets.
They should also be very responsible and observe their pet to prevent any discomforting situations.
4. Keep Up With The Tranquility:
To maintain peace at work, employees should introduce their new pets slowly so that others don't freak out.
For example, introducing dogs to guinea pigs can be very challenging. And if not done properly, your pet might face unpleasant circumstances.
In this way, pets can cause extra distractions and stop productivity instead of boosting it.
5. Pay The Cost Of Pet-Care:
Employees must pay the pet-care cost to the company to maintain a friendly work environment. Companies can thus offer food, treats, toys, and basic health care to their pets.
6. Make Sure Everyone's Safe:
The safety of workers and pets is equally important. Every employee should know that every pet's dietary needs are different, so they shouldn't feed anything randomly to any pet.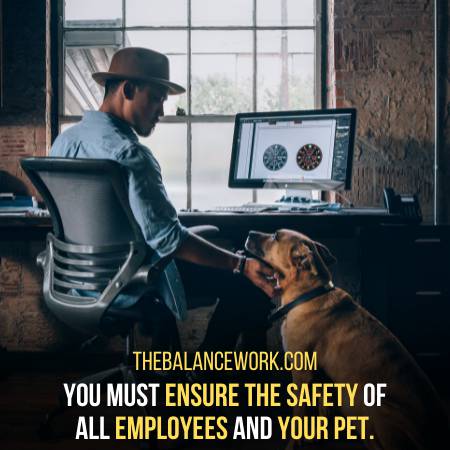 On the other hand, pets should get trained enough not to harm any of the workers in the workplace.
Frequently Asked Questions
Should Companies Allow Workers To Bring Pets To The Workplace?
According to research, bringing pets to the workplace has its own different benefits. Workers who bring their pets to work experience reduced stress levels. It also allows them to have a positive outlook on life, and they think good about their employer.
Why Are Dogs Good For The Office?
Dogs can literally help employers to retain good talent in the company. It will keep up the morale of the workplace and increases employee's happiness. When stress levels get reduced to zero, employees are more likely to stay loyal to the company.
Do Pets Improve Morale At Work?
Bringing pets to the office has always been a stress reducer as it keeps the employees happy and relaxed. A pet-friendly workplace will boost morale and employee satisfaction. Employees will then probably stay longer at work.
Do Pets Improve Productivity?
When you stroke a dog, your cortisol level drops down magically, and oxytocin increases. It makes you more relaxed and happy. Pets not only relieve stress but also brings employers closer than ever before.
Conclusion:
Now you can support and back the argument Why should pets be allowed in the workplace. You have got several good reasons how pets benefit employers and employees in a work environment.
A pet-friendly environment facilitates employees to work with flexibility. Pets in the workplace promote productivity and reduce stress. Many successful companies have made pet policies for their employees.
But these companies should also maintain the hygiene and safety of everyone to enjoy most of their work and life together. Happy, stress-free working!
Feel free to share your thoughts in the comment section below.
Last Updated on 2 years by Shahzaib Arshad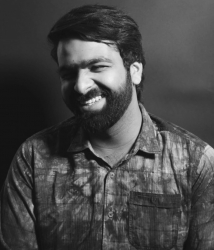 Latest posts by Shahzaib Arshad
(see all)