Once upon a time, work from home jobs was just a dream. But the Corona-virus outbreak turned this dream into reality by bounding people to homes.
Working from home, for older people, is a good option as they are more susceptible to this virus.
15 Work From Home Jobs You Should See
So if you got fired from your job or either, you're at risk of catching the virus. There's good news for you.
The hope didn't end, and there's a light of array in the form of several remote jobs.
Yes! You can work from the comfort of your couch. There's still no shortage of working-from-home opportunities.
Let's take a look at these jobs and choose the best fit for you.
1. Online Teaching
March 2020 brought a homebound era for all of us. Our kids got homeschooled now. So there's an increase in demand for teachers who can work remotely.
You can choose to work full-time or part-time at your convenience.
Whether you want to teach kindergarten or grad school students, there's a lot more choice.
You can deliver the knowledge to students by online teaching. However, the pay can vary widely based on what you're teaching.
2. Affiliate Marketing Is A Great Work From Home Job
You don't need to get worried if you don't know what's affiliate marketing. It's referral marketing, where you can make money by earning commissions.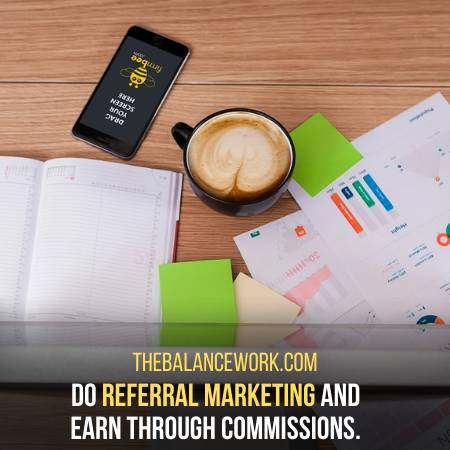 Consider, for example, you have a website, and you refer to a book on Amazon. Every time a person buys the book, Amazon will pay a percentage of the amount to you.
Affiliate marketing is a good option. You need to have a few startup costs to begin with.
3. Work From Home Jobs – Transcriptionist
If you're a good listener and have a fast writing speed, you can be a transcriptionist.
Some jobs prefer to have people with technical knowledge of the field like medicine. But some positions might not require any experience, yet these provide on-the-job training.
The job is to transcribe television shows into different languages. Or lectures of teachers into a language understandable by students.
4. The Job Of A Virtual Assistant
You can provide administrative help from the comfort of your home or schedule.
There's a broad range of tasks that virtual assistants can perform, from email management to social media and event planning.
The primary perk is you can do it on a gig-by-gig basis and be your own boss. Or you can choose to work with an agency.
5. Baker Or Chef Is A Good Job
If you're fond of baking or cooking, you should turn your passion into a small side business.
Staying in the comfort of your own kitchen, you can be your own boss. Either you want to start a catering business or become a personal chef, you can earn handsomely.
To kick start your career, you can send goodies to your friends, family, or neighbors.
6. Work From Home Jobs – Blogging
It's quite easy to start blogging, and that's inexpensive too. It's as simple as writing about your favorite food, music, or nature.
And eventually, your site will start to generate money.
But you need loads and loads of patience while you invest in your blog. Because patience and consistency are the keys to blogging!
So, pursue your passion for writing by starting a blog on your interested niche.
7. Be An SEO Specialist
Businesses need SEO specialists to move up in online search results. You can offer your help and use your search engine optimization skills.
The job of an SEO expert is to review and thoroughly analyze a website.
Also, identifying the issues in content and design that's dragging down the website.
You can provide solutions for improvement in the website and make good money. There are many companies out there seeking to fill this position.
8. Animator Is A Good Work From Home Job
Do you have an artistic and creative spirit? Then animation got made for you.
If you're able to create animation and visual effects, you can make money out of it.
Work for television, movies, video games and create visual effects for them.
You can work from home as a freelance animator.
9. Work From Home Jobs – Consultant
Quit the full-time grind and offer your knowledge as an independent consultant.
It's a good option for pre-retirees in different industries. It helps people to cut their hours by maintaining higher pay rates in their area of expertise.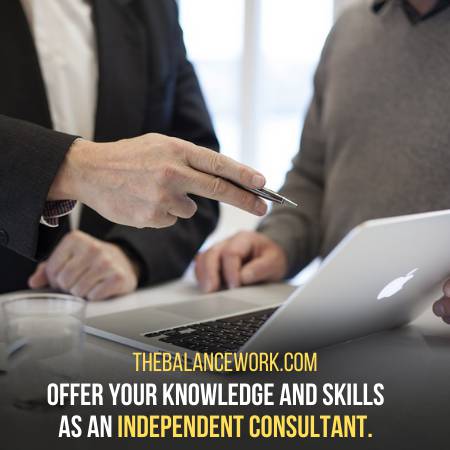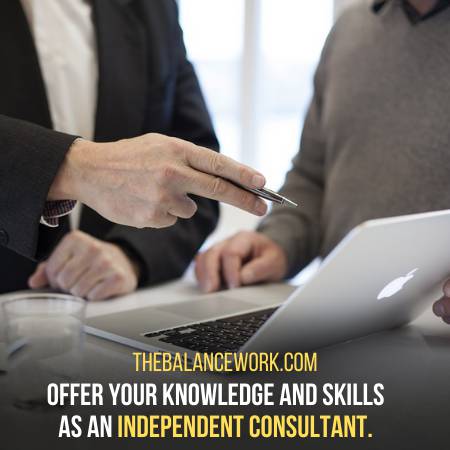 Talk to your employer about transitioning your full-time position into a contract role.
Otherwise, a number of online job boards and agencies help you to connect to clients.
10. Book-Keeper Is A Good Option
Now you can utilize your accounting expertise from the comfort of your couch. Offer your services virtually to make money.
Agencies do hire accounting professionals for part-time or fully remote positions.
There are health insurance plans and paid vacations for these workers.
11. Customer Service Representative
Turn your home into a call center for one person and see the tables turning. What customer service representatives do is assist customers by phone.
It happens in several industries and different businesses.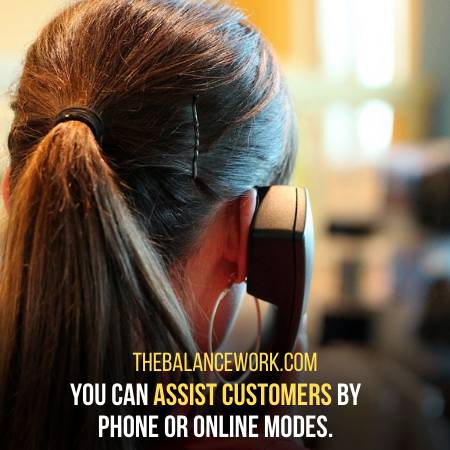 Retail, healthcare, and technology, every kind of business has these customer representatives.
You can also rest your voice and switch your services to online modes. For instance, you can help clients via email or chat support.
Though these jobs are work from home, you have to live in a particular state if you want to do these.
Some jobs are currently remote because of the global pandemic. But once it's safe, companies will require the workers to return to the office.
So make sure to check the ad before applying.
12. Work From Home Jobs – Child Care-Giver
Running a child caregiver from your home can be a lucrative option for you. You can run it for the full day or a couple of hours as per your priorities.
You just have to hire a child care-taker and arrange a separate space at your home. And make good money by just looking at cute, little fluffy beings!
13. The Job Of A Graphic Designer
Many businesses need to get their logos, visual aids, and website designed in a couple of days.
If you have the degree and required skills in this area, you're already a graphic designer.
Just install the required tools and show the world you've got the magic!
The more skilled you are, the higher number of clients you'll get through word of mouth.
You can also work as a freelancer by signing up for the freelancing platforms.
Building your own website to get started is also an option.
14. The Internet Security Specialists
Your job as an internet security specialist would be to monitor security threats. Implement security standards and installing systems for data protection is also a task.
Online security is becoming popular, and you should see the attention it's receiving.
So this job is probably expected to grow at a fast rate in the coming years.
15. Product Reviewer Or A Social Media Manager
Now you can earn a decent living just by reviewing the products in your daily use.
The job of a product reviewer is to give an honest review of a specific product.
Lots of businesses today need a person to manage their social media accounts. Some of them may even require you to develop and implement the complete strategy.
They'd handle their social media accounts, and it's your job to boost their sales.
Frequently Asked Questions
What Would Make You The Right Candidate For Working From Home?
Working from home requires you to get committed and active all the time. As no one would be managing you, you need to do a self-assessment. You also have to be creative and productive at home. Your work will be accurate as it's free of distractions.
How Do I Prepare For A Remote Interview?
Arrange your space in order and dress up nicely. Make sure your computer and internet work consistently. Check the time zone and double-check your internet connection. Be ready to do the last interview on-site.
What Are The Disadvantages Of Working From Home?
A big disadvantage is an unbalanced work-life vs. family life. You can't concentrate while working from home as there are other distractions. You have to see motivation challenges, and there's a lack of office equipment. Household noise is another disadvantage.
How Do You Feel Working From Home?
You are genuinely independent while working from home. Working from home makes you learn to rely on self-motivation. You learn to discipline yourself, pay focus and concentrate.
Conclusion
The current outbreak of a pandemic made it easier to shift so many jobs at home. The stigmas about hiring remote workers are also decreasing.
Companies got surprised to see how well remote working works for them. It's a great shift in the employment world and provides reasonable solutions.
So don't let this critical time get onto your nerves by staying unemployed. Employee yourself and be your own boss!
It takes time and struggles to turn dreams into realities.
Feel free to share your thoughts in the comment section below.
Last Updated on 2 years by Shahzaib Arshad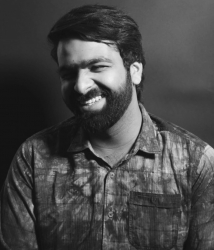 Latest posts by Shahzaib Arshad
(see all)