The "Best Boss Mugs" don't ever come easy; you have to earn them. It isn't about delivering good results or producing great work; to be a good boss is more than that.
A good boss knows it's all about meeting a crucial organizational goal to retain the best talent.
How To Be A Good Boss – 14 Strategies To Adopt
If you want to be a good boss, it should be important for you to achieve greatness at work as much as it is for the company.
Most of the people leave their jobs because of bad bosses. A study shows that many people left their jobs because they didn't get enough support from their boss.
If you want to keep yourself out of this list of bad bosses, follow the given strategies to keep your team happy.
1. Show Care To The People
The most powerful trait of a good boss is to show care. People wonder that their bosses care about them or not.
A boss who cares about his employees is considered to be the most effective one.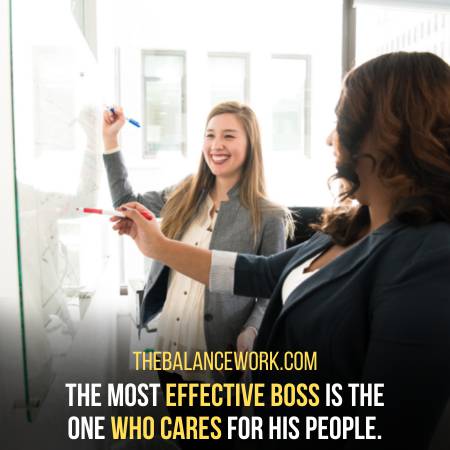 In the growing industrial age, it's a trend to exploit labor to the greatest possible extent.
The organizations which are succeeding know that the culture is a strategic advantage.
2. Build Trust With Your Employees
To be a good boss, you'll have to work on building trust in your team. In an environment where there is trust, it's easier to communicate and perform better.
Building trust isn't easy, but being honest can help you here. Show transparency in any situation; even if the news is bad, don't hide it from your team.
You always have to be fair and look closely at the motives of the team rather than judging them.
Show empathy if someone is having a hard time. Don't be shy to ask them if they need any help.
3. Discover New Ways To Motivate People
You should set some standards related to productivity and professionalism in the company.
Do your best to make sure that everyone meets the standards. Yet, if these standards aren't satisfied, don't blame the poor performance.
It can lead to so many problems throughout the organization. But don't let these standards fall either.
Strengthen the partnership between you and your team and accept challenges.
4. How To Be A Good Boss – Develop Self Awareness
A boss who knows how to develop self-awareness also knows how to build social awareness.
Social awareness will help you to pick up the differences and disengagements.
After a meeting ends, take a walk around the table and ask each of the employees how they feel.
It will give you an insight into the emotional temperature of the team so you can make adjustments.
5. Inspire Your Employees
You have to inspire your people at work by showing commitment and passion. If your team is in love with their work, they just need a bit of help from your side to shine brighter.
Communicate your vision to your employees, so they know they are a part of your plan.
Also, tell them how your ideas will work and what these will offer in the end.
Share knowledge as much as you can with your employees and always give honest feedback.
6. How To Be A Good Boss – Be Clear About Your Expectations
Nothing frustrates a worker more than knowing he gave his best only to be told what he delivered wasn't expected.
People love to feel a sense of accomplishment at work. If you and your team aren't sure about the achievements, you guys aren't going to be successful.
So always set clear expectations before you assign a new project or task. And set regular check-ins to know that you and your team are on the same page.
7. Avoid Micromanagement
Most of the bosses think that by controlling the process, they're good bosses.
But it isn't true; too much control seems more like micromanagement. Your team will get fed up with it instead of being in your control.
What should you do then? You need to communicate your goals and expectations clearly.
Good bosses know how to increase their effectiveness by coaching the outcomes. They never believe in micromanagement.
8. Always Deliver Open And Honest Feedback
Every person has some weaknesses and space to grow more. But they can't recognize it by themselves until someone highlights it for them.
At times, we see room for growth in other people, but we don't speak up because of the fear of hurting their feelings.
But a boss has the best opportunity to talk about such weaknesses. To be a good boss, you need to share this information as soon as you realize it.
So that your employees can make a plan to work on these areas.
9. Learn What Your Employees Need
Being humans, we have some practical and personal needs. Our practical needs are used to determine the progress and level of performance.
On the other side, personal needs are the ones that make us feel valued and supported.
The perfect boss is the one who will take care of his employees' needs and support them to the fullest.
10. Help Employees To Develop Themselves And Their Careers
A fantastic boss always sets up his employees for success and not for failure. If you really want to be a good boss, you should train them to get the full potential.
Only then will your team be able to meet and exceed the standards which you have set.
You should motivate them and help them to recognize their strengths. If possible, incorporate what drives them into their daily tasks.
11. How To Be A Good Boss – Acknowledge Good Performance
To acknowledge good performance is the best way to keep your team motivated.
When good things happen in your company, let the employees know early and often.
You should recognize the efforts of productive employees and announce their contributions publicly.
Encourage and sustain good talent by showing your employees how much their efforts get appreciated.
Acknowledgment is more motivating than bonuses are.
12. Delegate More Often
Engage your employees by providing them enough opportunities to grow in their career.
So believe in the rule of delegating whatever you can and wherever you can. Set up a proper plan to delegate tasks to your employees.
Always find opportunities to maximize the strengths of your employees.
13. Give Your Employees The Freedom To Be Themselves
If you don't accept your employees for who they are, they won't be comfortable working with you.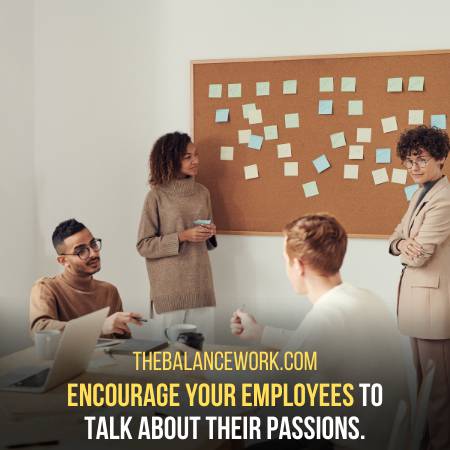 Let them be themselves and perform their best. If your company can work well without a dress code, don't impose one.
Encourage your team often to talk about their passions. You should put trust in them and let them decide how to achieve their goals.
Also, encourage and motivate them to be responsible for their work and own their mistakes.
14. How To Be A Good Boss – Value Their Feedback
If your team is imperfect, so can be you! And anyone else around too, because no one of us can ever be perfect in life.
We all make mistakes, but successful people accept and learn from their mistakes.
Develop a culture in your company where open and honest feedback isn't taboo.
Also, be ready to accept feedback; even if it isn't pleasant, take it as an opportunity to grow.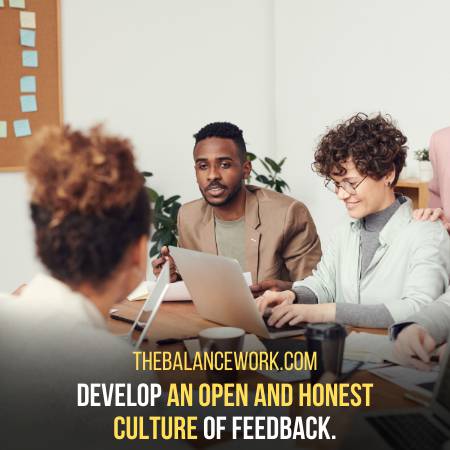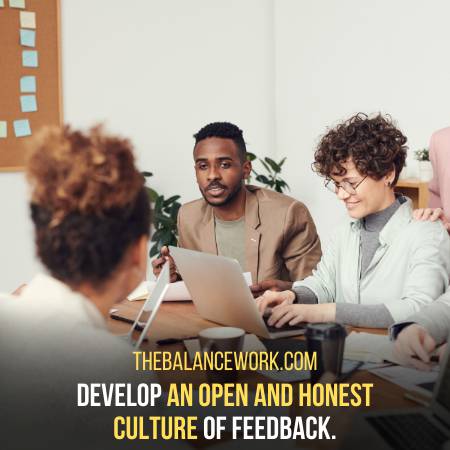 Encourage your employees to give feedback by asking them questions related to your performance.
For instance, you can ask, "Is there something you'd like to change in our team?"
Frequently Asked Questions
What Qualities Make A Good Boss?
Communicate your vision and set performance expectations from your employees. You should provide them honest and constructive feedback. Also, show support to your employees and recognize their efforts.
How Can I Be A Good Leader And Boss?
Being a good leader and a boss requires you to be always humble. Communicate and share with others what you are trying to achieve. Listen to your people and ask for their feedback. Think strategically and turn the singular into plural.
What Do The Best Bosses Do?
Good bosses empower their employees by giving them the authority to create new ideas. Great bosses don't believe in keeping the traditional working style and status quo.
How Can A Small Business Be A Good Boss?
Be genuinely interested in your employees and learn what they want in life. Give feedback to your employees and let them know how they're doing. Take your responsibility, and remember that employees don't own the business, but you do.
Conclusion
To be a boss is already a tough job; on top of that, there isn't any hard and fast rule for being a good boss.
There aren't any pre-defined qualities of a good boss, and no one knows how to do it right.
Some people are natural leaders by birth, and they know better how to take out the best version of each employee.
But most of us have to learn how to be a good boss. For this purpose, we have to instill this ability to find the role for each employee that matches their personality.
Let us know about your thoughts in the comment section below.
Last Updated on 2 years by Shahzaib Arshad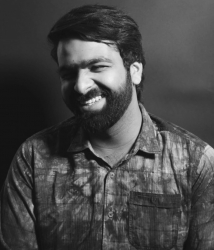 Latest posts by Shahzaib Arshad
(see all)