Well done for completing your tasks. To learn how to write an email to the boss of the completion of work, here's your guide.
Completing work is not everybody's cup of tea. Many procrastinate even though it is the most straightforward job people can do.
How To Write Email To Boss Of Completion Of Work – 11 Steps
If you are the one who completed your work, here's what to write in the email:
1. Start With A Greeting:
Start with a greeting like:
– Respected Sir/Madam,
– Dear boss
– Good Morning
2. Tell Your Boss What You Have Completed:
Use an example like:
I want to inform you that I completed all the tasks you assigned me.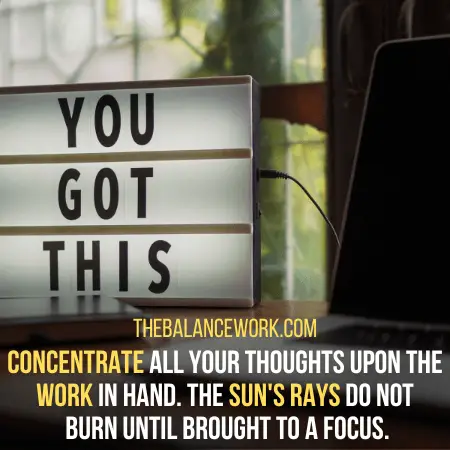 Likewise, I have comprehensively understood your need for this project. Also, I would like to know if there is more work you need me to do.
3. How To Write Email To Boss Of Completion Of Work – Explain How You Tackled Challenges:
You can let them know how you faced the challenges:
During my time, I worked on this project, such as _ ____. With the help of ____, I was able to overcome those challenges and complete work ahead of schedule.
4. Thank You For This Opportunity:
Thank you for the opportunity to work with your team and develop my skills. I will love to do more projects with you in the future if that is okay with you. '
If there are any other projects you need me to complete, please let me know to finish them as soon as possible.
5. Let Them Know They Can Count On You In The Future:
The way you organized tasks was constructive and let me finish work faster than I expected.
It shows that you can always count on me for delivery and dependability in the future too.
6. Introduce A Personal Touch:
I hope these updates are helpful to you, and I am looking forward to your feedback on what more I can do.
Moreover, I am happy to be working with you and your team. Likewise, I hope you have a great day.
7. Keep It Short And Sweet:
If possible, keep the email short and simple. If you have attached files, it is good to mention that in the email.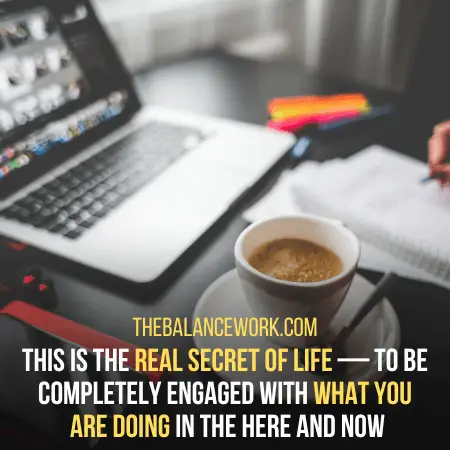 A proper conclusion regarding the future of your job would be perfect for this type of email. Here's how you end your email:
– Best Regards,
– Sincerely,
– Wish You A Great Day.
8. How To Write Email To Boss Of Completion Of Work – Get Rid Of All Grammatical Errors:
Since this email is more formal, you need to be careful of the grammar. Please don't make any spelling or grammatical errors as it can come off as unprofessional.
Proofreading your email is a must. Edit it properly before sending it off.
9. A Handwritten Note May Also Work On Occasions Such As This One:
If there are personal connections between you and your boss, a handwritten note works.
Let your happiness for finishing the workflow through the words of gratitude.
10. Modify The Above Example As Per Your Needs:
If you need to use any formal phrases in the email, modify them according to your needs. Also, the paragraph headings are for guidance purposes.
You can arrange them accordingly or even eliminate some if required. Do not be afraid of asking about anything regarding the assignment.
Since this is an email, it would be easy for your boss to reply as per their thought.
You have completed work on time. It shows dedication to your job impresses your employer.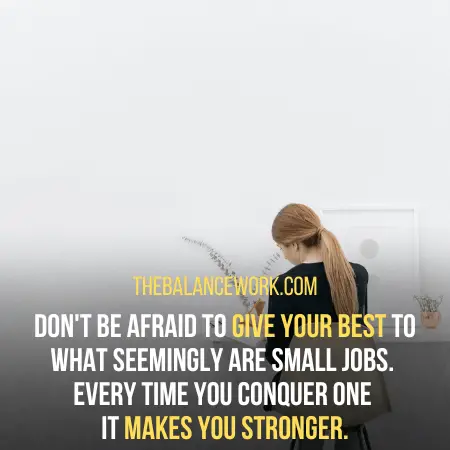 It will put you in a good light at work and get you a raise/promotion soon. Keep up the excellent work.
11. Mention The Date And Time You Sent the Email:
Last but not least, remember to mention the date and time that you sent this email. It can be in a way like this: ____ on ___ at ___ hours.
Your boss will have an idea of how much time it took for you to complete work after receiving instructions.
It also shows transparency in your work which everyone in any organization appreciates. So go ahead with confidence and write an effective email to express your gratitude.
Templates; How To Write Email To Boss Of Completion Of Work
Sample 1:
"Dear Sir/Madam,
I hope this email finds you in good health. I am incredibly pleased to inform you that the project is finally complete ahead of schedule.
Thank you for your guidance throughout this process. Without it, I wouldn't be able to meet the deadline.
Please let me know what else I can do on this project or if any other tasks need immediate attention.
Sincerely,"
Sample 2:
"Dear Sir/Madam,
It is to inform you that the work on XYZ is complete. I must say, it's been a privilege working with you and your team.
I would also like to thank you for your patience throughout this assignment. Without it, I couldn't have completed it on time.
I look forward to assisting you further if required. Kindly advise.
Sincerely,"
Why Is It Important To Write Email To Boss Of Completion Of Work?
Some people might wonder, "why is it important to write an email to your boss for completion of work?"
Here are a few reasons that will help you understand the importance of writing this email:
1. Progress Report:
Since this project was not something you did on your own, it required guidance from your boss . So if there were changes in the direction of deadlines, they would come through them.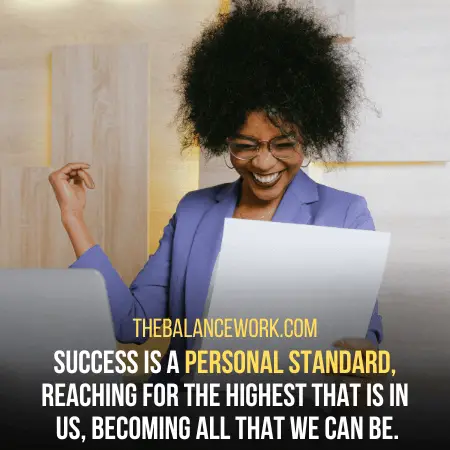 Hence, sending them a progress report each time is necessary. It helps to know about the whole process and everything related to it.
2. Why To Write Email To Boss Of Completion Of Work – Acknowledgement Of Work Done:
It feels good when someone acknowledges the efforts and hard work we put in for completing a given task.
It removes any frustration one may be going through due to a complex or challenging project. A simple email that shows gratitude goes a long way.
It gives a tremendous morale boost to the individual on the receiving end.
3. Building Trust:
Building trust with your boss is essential. It will make things easier for you in future projects.
They will know you work fast and efficiently regardless of the pressure or urgency of a task. There is no second chance given on such assignments.
Therefore, one must ensure that whatever was possible to meet the deadline successfully. Also, it is necessary to maintain the quality of work.
4. Boost Self-Confidence:
Completing any big project ahead of time gives self-confidence to an individual.
They can reach their goals on time and put effort into achieving them without being under stress. It is a good step towards success as an employee and in my personal life.
5. Why To Write Email To Boss Of Completion Of Work – Request For Promotion:
If you have been doing a great job on every project, the company will consider you for a promotion or raise soon.
So make sure that your boss knows how efficient and effective you are at work. Send them a progress report on time with a request for promotion to a senior position.
It helps grow your career and gives you more responsibility.
6. Recognition By Boss:
In most cases, employees generally wait for their bosses to recognize them publicly.
One should know that this is not how things work in real life. If they think you deserve a raise or promotion, they will privately let you know about it.
So make sure that your boss knows what productive things you have been up to. Send an email thanking them for the opportunity.
Also, ask if there is anything else you can do as a part of this project.
7 Less Stressful Job:
Who doesn't want to have a less stressful job where they do not have to worry about completing tasks on time? Of course, everyone wants that. In most cases, projects are never "simple."
They are somewhat challenging, requiring focus and organization. So this email acts as an assurance for your boss.
It shows you'll complete upcoming projects within the due date and maintain quality.
8. Why To Write Email To Boss Of Completion Of Work – Gives You A Boost:
Completing any challenging project on time gives you:
– Satisfaction
– Happiness, and
– Confidence boost is needed to perform better and improve productivity.
It helps one realize how far they came from where they started. It also pushes you towards success which we all know is very important for a successful career.
9 Professionalism:
Informing your boss about work completion shows professionalism.
It is an excellent practice to maintain. It will provide transparency in working and show that you have nothing to hide.
10 Why To Write Email To Boss Of Completion Of Work – Makes Boss Happy:
Nothing feels better than to see your boss smile and tell you, "Thank You". It gives a sense of fulfillment and satisfaction.
So make sure that your boss sees you complete any project or task assigned to you. An example to send them an email is saying, "Just wanted to let you know I completed _____."
Conclusion

:
When writing an email to the boss about completing work, the tone should be casual. Use sentences that are simple in structure.
Do not include any grammatical errors in the email. Be thankful at the end of the email, letting your boss know how much you enjoyed working with them.
In the end, don't forget to mention the date and time in the conclusion.
Last Updated on 2 months by Aleena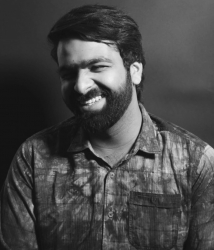 Latest posts by Shahzaib Arshad
(see all)