This question requires serious attention; how to have a difficult conversation with your boss? 
And it would help if you were assertive to find the best ways to deal with difficult conversations with your boss. We will assist you in finding them.
7 Ways On How To Have A Difficult Conversation With Your Boss 
Whether your boss is a hurdle in your promotion, or you want to quit the job, there are ways to tackle such difficult conversations.
Manage the following difficult conversation with your boss in the best way possible. Here's how:
1. Arrange Meeting With Your Boss For A Difficult Conversation:
Your boss might be busy or have too much on his plate. So if you want to have a deep and challenging conversation with him, let him know beforehand.
Plan a meeting with him through his assistant. This way, your boss will be ready for a discussion with more focus and a healthy mind.
2. Prepare Your Mind Before Going To Your Boss:
One great way to deal with a difficult situation is to relax and calm your nerves down.
This way can be done when you prepare your mind before the conversation.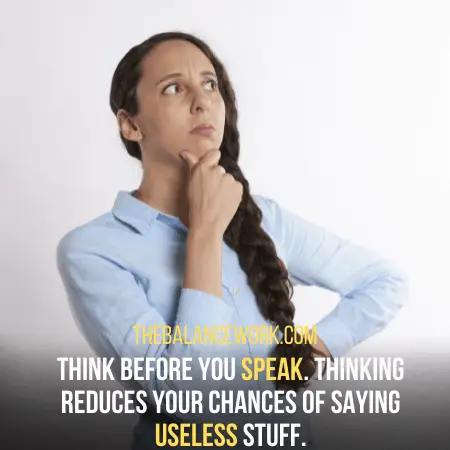 It would help if you stopped worrying about the worst outcomes and started with a fresh mindset. 
3. Make Notes Before The Talk:
Make notes of what you have to talk about, how you should talk about it, and what to avoid. Do not go without a plan because difficult situations need no extra effort to turn into horrible ones. 
Therefore, outline what to discuss before you go to your boss. You don't want to have a useless conversation.
4. Be Clear About Your Topic Of Discussion:
No matter how difficult the situation is, do not beat around the bush. Be clear about your concern or the issue. 
Also, state your concern in simple words so that there is no complexity or chances for the boss to misunderstand your statements. 
You may ask your boss to be more respectful to you, but your boss might think you are disrespecting him. Avoid making such unclear conversation.
Convey the topic as directly as possible. This way will not only save your time and energy but refrain the situation from turning worse.
5. Focus On Your Tone When Having A Difficult Conversation With Your Boss:
Whether you want your boss to give you a promotion or think about the unfair manipulation he did in your case, focus on how you deliver your message.
Your tone should be assertive yet humble. Have a neutral tone, neither too soft nor too arrogant.
Use your gestures and facial expressions to give transparency to your style and vocals.
6. Listen To Your Boss:
Once you have delivered everything you wanted to say, listen to the perspective of your boss. No conversation can be one way and successful.
Two-way conversations are more effective. So open your mind before starting the chat. Open your mind to new perspectives and emotions of others. 
When your boss is offering you feedback or suggestions, be attentive and careful. Notice your facial expressions as not seeming uninterested.
Whatever happens, do not try to be defensive if the situation is not in your favor. 
7. Find A Solution When Having A Difficult Conversation With Your Boss:
You can reach a mutual point only with open-hearted conversation. To discuss your concerns, take feedback and consider your boss's perspective.
Only then will you be able to find an excellent solution to your problem. Be respectful of what your boss suggests as a solution.
In addition, transparency between you and your boss will boost a healthy work environment and upgrade your mutual bond. 
Situations Which Lead To Difficult Conversations With Your Boss
What is the problem you are facing in your workplace? We will discuss some of the possibilities and how to tackle them with your boss.
1. Your Boss Is Being A Jerk:
Not every boss is a saint. Some bosses are jerks too. If your boss disrespects you or insults you whenever he can, you should speak up.
Now don't be a jerk like him. But don't be too soft too. Be assertive and let him know that he has to treat your right because you deserve it. 
Your boss's behavior influences you in your workplace, so don't get it over your head. 
You can say something like this: 
"With all due respect, Sir, I do not like how you disrespect me. I have been excellent at my work, and I deserve a respectful environment. If there is something I am doing wrong, please correct me. But insulting me in front of others not only demotivates me but hurts my feelings."
2. Your Boss Crosses Limits Oftenly:
Firstly, having an unprofessional conversation is always wrong in the workplace.
Secondly, if the person having an indecent discussion with you is your boss, you should take immediate action. 
Talk to your boss in private and ask him to refrain from flirting or using offensive statements with you.
"I have always respected you and the boss-employee relationship we have. I get uncomfortable when you say sentences like (share your boss's offensive remarks)." 
3. Your Boss Gave You Unfair Feedback:
You have been brilliant at your work, but still, your boss gives negative feedback about you. Isn't this situation frustrating?
The best way to deal with such a matter is to talk it out. 
Either your boss misunderstood and gave wrong feedback, or you did not perform up to the mark. Whatever the reason, discuss it with your boss:
"I have come upon the feedback you have for my recent work. There are some ambiguities, such as (state what was wrong in the input).
I have done (share your outcomes and work insights). I am sure there is a misunderstanding; please look into the matter and let me know."
4. You Want A Promotion or Pay Raise:
You take ownership of your work, perform exceptionally, and feel it is the right time to ask for a pay raise or promotion. It would be best if you discussed it with your boss without hesitation. State the facts and figures of how you have performed recently and why you deserve this promotion. 
You can start by saying: 
"I have been a hard-working member of this organization. And as per my chart says, I have brought in a great deal of business for the company.
I believe I have upskilled my talent in the past tenure and now have much more potential to do even better. I think it is high time to request for promotion since my expertise is better than my current role."
5. Your Boss Isn't Managing You Well:
Many factors can harm your work, such as a toxic environment, manipulative coworkers, etc. One important factor is your boss and his mismanagement. 
Whether your boss doesn't give you proper tasks or changes his views or mind in the middle of a project, or he can not make an effective decision, you should talk to him. Do not start with: "You are not a good manager."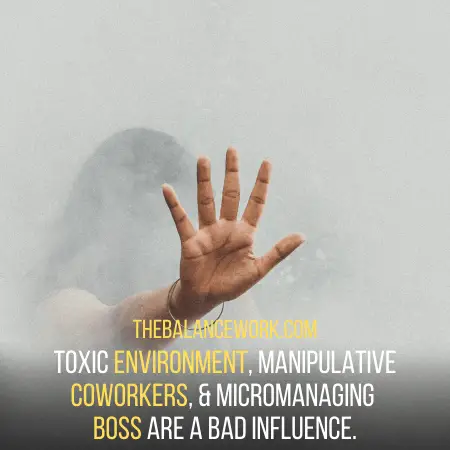 Start by saying:
"Recently, I have had difficulty working since (state the issues). I have been putting all my efforts into moving further, but I can not find a solution.
You can help me if (state how he should manage better, but professionally)."
6. You Want To Quit:
Resigning from your boss is never an easy conversation when your boss has been nothing but kind and best. If you want to quit your job and don't know how to share it with your boss, you need to calm down first.
Think of how to be polite and kind:
– State the positive factors of your boss.
– Share the reasons for your quitting.
– Let your boss know you will always be there for him.
You can say something like this:
"I can not express how great you have been. This workplace has given me a lot of opportunities to grow and excel.
Although I am thankful for having such an excellent environment to work in, I have to resign. (State the reasons)
I will always be there for you if you need me. And I will always remember this place as home. You have been a great mentor and guide."
How Not To Have A Difficult Conversation With Your Boss:
Do not be unprofessional, disrespectful, unkind, and unclear with talking to your boss. Because after all, he is your BOSS. You should be well-prepared and get your facts and logic right.
The best manner is to practice before talking to your boss. Your difficult conversation will become less nerve-wracking and complicated.
Conclusion

:
Having a difficult conversation with your boss is challenging and sensitive. It will help if you abode by all the tips to do it. 
Arrange a meeting with your boss and make notes of how to initiate and end the conversation. Also, state clear reasons behind the talk. Neither be arrogant nor too humble. 
Many situations can be difficult, like your boss micromanaging you or your boss giving you negative feedback. In addition, you decide to quit the job or ask for a promotion is challenging in itself. 
Whatever the situation, calm down and do your best.
Last Updated on 2 years by Shahzaib Arshad