It's not a pleasant thought to face your boss and justify why he should pay you more. But anyhow, it's necessary!
Renegotiating the salary is difficult than negotiating it for the first time. It involves emotions, and things can get real awkward quick.
25 Tips For How To Renegotiate Your Salary
Many of you must be wondering how to renegotiate your salary with the employer correctly. Well, that's not something impossible.
You deserve a raise, and here are some tips for you to follow:
1. Focus On Your Value
The time you are ready to approach your boss for a raise, focus on your accomplishments.
Many employees make a mistake by using competing job openings to determine their value.
It is not the right approach as it fails to take human nature into account. See these metrics below to determine how much you can ask for.
The company's recruiting abilities matter a lot. If they have a robust recruiting facility, they'll be less likely to agree to your salary raise.
The company's profit margin is essential. How much your company keeps and how much goes to the operating expense.
2. How To Renegotiate Your Salary – Contact The Recruiters
Contacting recruiters is another way to do some research. A recruiter exactly knows what your experience and expertise are worth.
You can take advantage of it. Ask the recruiter about the responsibilities and pay related to that position.
You might not get a specific answer, but a subtle idea would be helpful.
3. Go With The Top Of Range To Renegotiate Your Salary
After detailed research, you probably have a range that depicts your market value.
It might seem thoughtful to ask for something in the middle of that range. But remember your worth and ask for a salary towards the top.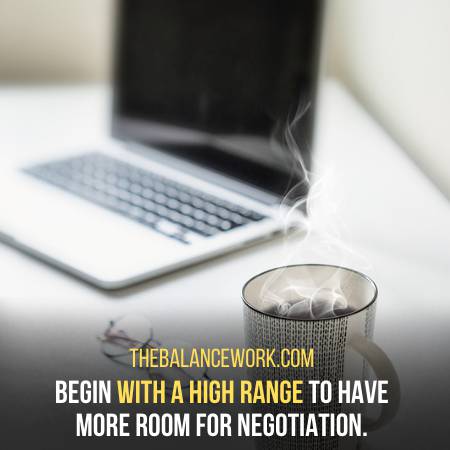 Assume that you're entitled to get that pay. Also, your boss will negotiate and move downwards, so you'll have more room for negotiation.
4. Be Realistic While Renegotiating
There's no doubt in asking for more. But it would help if you stayed realistic too. Do some research about your industry and see what's an average salary range there.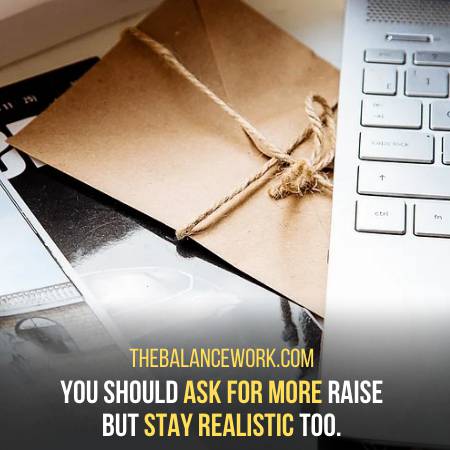 You can decide on a reasonable salary figure and look at your position on the compensation scale.
It gives you leverage if your salary is on the low end of the range according to your experience.
5. Know The Exact Number
It would help if you asked for a specific number. For instance, it will be better to ask for 45,500 rather than 46,000.
Researches say people who do this are successful in getting what they were expecting.
Because the employer thinks you have done extensive market research and agrees easily.
6. How To Renegotiate Your Salary – Get Ready To Walk Away
While you consider the exact number of the salary, make a "walk away" point. Keep it too low to be acceptable by you.
It can be according to your financial needs or what you're satisfied to bring home.
It won't be easy to walk away from an offer, but you must know when to do it.
And you should have the ability to say "no" if needed.
7. Check If You Are Ready Before Renegotiating
Before asking for a raise, check some points. Have you completed a year at the job? If the answer is yes, then you're ready for a raise.
Also, you must be exceeding the expectations rather than just meeting them.
If you have taken new responsibilities after your hiring, then you are ready to negotiate.
8. Mind The Timing
Timing is everything. Most people make this mistake to wait for the review season. And then they ask for a raise.
By that time, the boss has already decided who will get what to raise.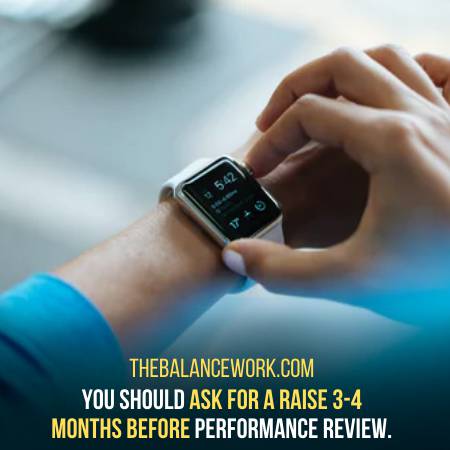 If you ask him for a raise before a month, he'll ask you to wait until the review season.
So mind your timing and start talking to your boss 3-4 months before the decision. So he can take your request into account.
9. Create Your Brag Book To Renegotiate Your Salary
Prepare a summary to show how awesome you're as an employee. Write down the value you add to the company.
Your boss might be aware of your accomplishments, but he is too busy to take these in the notice.
It's your job to make sure that the boss remembers your achievements as an employee.
Rank your achievements, highlight the areas where you go beyond your responsibilities. And you must prepare this report a week before the salary renegotiation.
10. Do As Much Practice As You Can
Always remember that practice makes a man perfect. So rehearse as much as you can.
Write down everything you want to say to your boss and read it out.
You can practice in a mirror, a video, or ask a friend to see how you speak.
11. How To Renegotiate Your Salary – Boot Up And Have Some Coffee
Before going into the negotiation, prepare yourself. Pull your chest out and feel the confidence.
Also, have coffee as researches show caffeine increases resistance to persuasion.
That is how you can have an easy time holding your ground during the renegotiation.
12. Enter With Confidence
The way we enter a room shows how the remaining interaction is going to be.
Have you ever seen someone bumping into a door with a frown on the face? Doesn't sound inspiring, right?
It would help if you walked in with your heads high and a nice smile on the face. It's important to begin the conversation with a positive vibe, even if it's a small one.
13. Begin The Renegotiation With Questions
Start the conversation by asking diagnostic questions. It's a good way to understand the other party's needs, fears, priorities, and resources.
Negotiators, who failed to ask such questions ended up on an unsatisfactory note.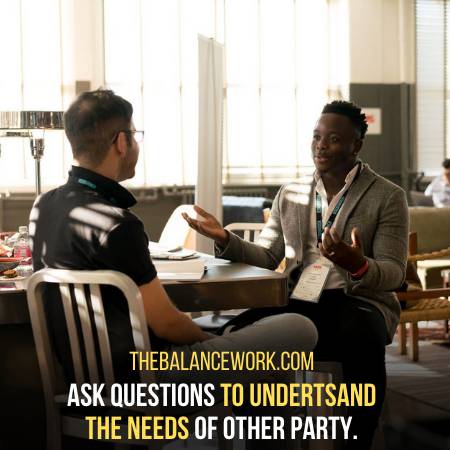 If you ask another party "What your priorities right now". It will help you to know where your negotiating partner stands.
You can also help them by offering solutions if they need them.
14. How To Renegotiate Your Salary – Tell Them What You Can Do
Before coming to numbers, talk about what you've done and what can you do in the future.
Talk about your achievements with your manager from that brag book you created.
If possible, print a copy for your boss so that he can look at it to make a decision. Mention the times when you went beyond your role to achieve for your company.
Then talk about the things you're excited to do in the future. That helps to prepare the case for your pay raise.
15. Focus Towards The Future While Renegotiating
When you negotiate about a raise with the new boss, he'll ask about your current salary.
It might sound like a tricky question. But it would help if you were truthful because lying is not an option.
But, you can add up your benefits, incentives, and bonuses while telling your salary.
Instead of talking about the past, focus on talking about your new skills. Tell them how much you're excited about the new experiences.
16. How To Renegotiate Your Salary – Think About Your Opponent
While preparing for a negotiation, remember that your opponent has a different perspective.
When we think like that we are more likely to come up with better solutions.
Also, think about how your renegotiating will affect others around you. It would help if you thought about your boss because he is in charge of your happiness at work.
17. Avoid Making Threats Or Demands
Salary negotiation is an open-ended conversation. It will take some time for you and your boss to come to a middle ground.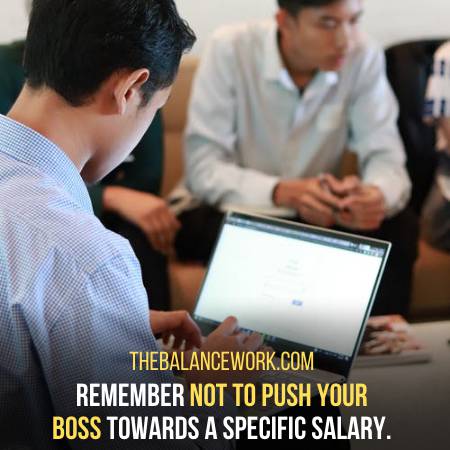 So you should avoid pushing him towards a specific number because it will make him offensive.
Instead of accepting your request, he'll be defensive towards your offer.
18. Put Your Number Out First
The anchorperson who puts a number first – is more important in a negotiation.
The number you're starting with defines the rest of your conversation. If it's a low number, you'll end up having a low raise.
Always present a number first so you can be the charge of the conversation.
19. Asking For More Than What You Want Will Be Helpful
Always ask for more than what you want. This way, the opponent will feel better to bring you down from your actual offer.
And you'll be getting something closer to what you expected. Don't be afraid while asking for too much!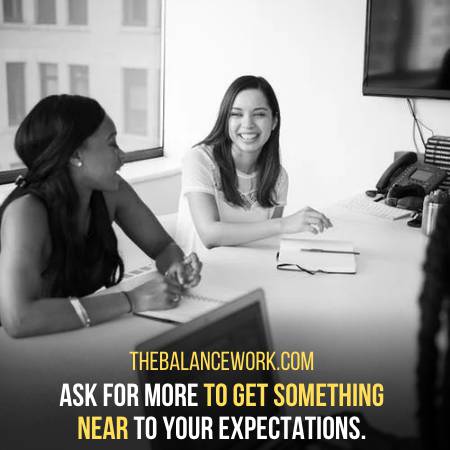 The worst that can happen will be the offering you a counter offer. But if you don't ask, you'll end up having nothing.
20. How To Renegotiate Your Salary – Avoid A Range
Mark my words and never use the word "between" in a negotiation. In other words, you should avoid giving a range to your opponent.
It will increase the room for pushing you towards what they want. They'll jump to the lowest number of ranges leaving you empty-handed.
21. Focus on Your Requests While Negotiating
During the conversation, rank everything you want and put it on the table. For example, salary will be most important for you followed by location.
Also, good vacation time and bonuses will be your priority.
Rank order is a good way to show your partner what you're interested in.
22. Get An Advice About Renegotiating
After you're done asking, and you've made your offer, ask your boss for a bit of advice.
If you grant him a recommendation, he'll be more positive to help you. Ask him "what you suggest?"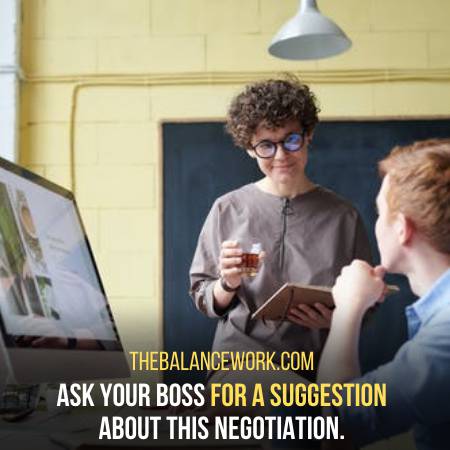 This way, you'll successfully convey your perspective.
23. Listen Carefully
It's as important to listen to the other party as making your ask is. Pay attention to what the other person is saying.
So you can know more about his needs. Come up with a solution that makes both of you happy.
24. Don't Be Afraid To Counter When You Negotiate
While renegotiating your salary, never be afraid to make a counteroffer. The employer might say "No" to your offer initially.
But it doesn't mean that the conversation is over. You can make a counteroffer, but remember to be professional and polite while doing so.
25. How To Renegotiate Your Salary – Keep Negotiating
There are tons of loads of books, techniques, and scripts on the process of negotiation.
The more you'll negotiate, the easier it will be. And better when you'll be bringing more money home!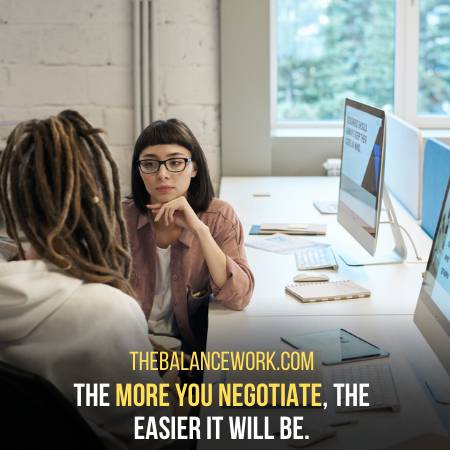 So start negotiating with your boss to increase your salary. This article must have given you enough tips to get a grip on this process.
Frequently Asked Questions
How Do You Negotiate Salary After Receiving A Job Offer?
If you want to negotiate your salary, don't compare yourself to industry trends. Build a case to present in front of your boss. Avoid stretching the truths in the case. Be sure when to wrap it up. Remember the other party and don't just focus on yourself.
Can You Lose A Job Offer By Negotiating A Salary?
Salary negotiation is a normal part of employer business. Your employer might remain intact to his offer. There are no chances that an employer will take back an offer just because you asked for more salary.
Should You Accept The First Salary Offer?
It's not fair to accept the first salary offer. Because your employer expects you to negotiate and salary is negotiable. Most of the time, you can deal. But some employers give the exact figure they can offer.
How Long Do Salary Negotiations Take?
Most of the companies take two weeks for salary negotiation. If you ask for more, you'll probably get it. It will help you in negotiation if you have an inside source from the company.
Conclusion
People who are getting paid higher are the ones who knew how to negotiate. If you take these tips into account, you'll get acceptance for your demands. Otherwise, you may face salary issues later.
If you are successful in being a skilled negotiator, you'll get much more than just a pay raise.
It will open new doors to potential promotions and new job opportunities.
Share your experience in the comment section below.
Last Updated on 7 days by Eesha Khan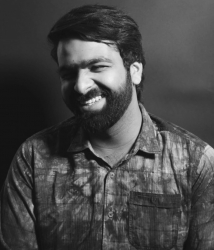 Latest posts by Shahzaib Arshad
(see all)