Have you ever felt the fear of not getting help even before getting stuck in a bad situation?
You might not understand what it is like to be agoraphobic unless you've suffered from it.
But let's make it clear for those unaware of agoraphobia before we dig into the article. And before we look for jobs for people with agoraphobia.
Agoraphobia is a condition where the person fears a situation they can't escape. It is more like a panic attack that further results in anxiety and depression.
Easiest Jobs For Agoraphobics
Many people have agoraphobia but don't realize it, as the symptoms are not too obvious. Yet, if you have this phobia, you will likely have experienced a panic attack at least once in your lifetime.
For agoraphobics, it's not easy to manage the everyday work at the office. Sometimes, they can't even get out of home or function in the house. It's that worse!
But for some people, the condition is manageable no matter how anxious they feel; they can keep up with their job.
So, here we will talk about some jobs for people with agoraphobia. These will not only help them support themselves but also assist in their treatment.
1. The Job Of Child Care Workers
If you're good at being friendly with kids or toddlers, you can make money from it.
You can work at a childcare center and set your desired time; if not, you can also work at your home. You have to make a little setup to keep the kids entertained!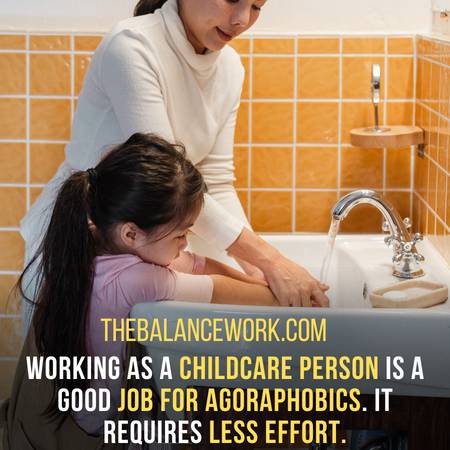 This job is great for agoraphobics as they can work from home and still earn a good income.
You will have to take care of children in the age group of 0-3 years old.
Your responsibilities include feeding, changing diapers, bathing, and playing with the kids. You can also help them learn new things and prepare them for school
2. Virtual Tutors – Agoraphobics
Have you got a good grip on academics and can handle students? Then, you can become a virtual tutor and teach your favorite subject from the comfort of your home.
You only need a laptop and a good internet connection, and you can teach students worldwide. You can work as a part-time or full-time tutor; it's your call!
This job is great for agoraphobics as they won't have to leave home and can still make good money.
3. Hair Dressers Or Cosmetologists
If you're creative and interested in hair, and makeup, you can become a hairdresser. You can start your home-based salon or work at a salon.
Yet, it can be helpful for your condition as you will be around people and socialize with them while doing your job.
It will also help build your confidence as you deal with different clients daily.
Being a hairdresser in most countries can bring you lots of money. That's because the field is always in demand and people always want to look pretty!
4. Pet Sitter – One Of The Best Jobs For People With Agoraphobia
Do you love animals and can't see them in pain? Then this job is perfect for you! You can work as a pet sitter and take care of people's pets while away from home.
It will also help you get out of the house as you will have to visit your client's places to take care of their pets.
You will have to feed, bathe, and walk the pets. You will also have to take them to the vet if they are not feeling well.
The best part of this work is that it helps to make furry friends, which can help lessen stress and anxiety levels. So, it's a win-win situation!
5. Call Center Agent
If you're good at talking on the phone and resolving customer queries, you can become a call center agent. Yet, it isn't necessary to go to a call center; you can be their representative by working from home.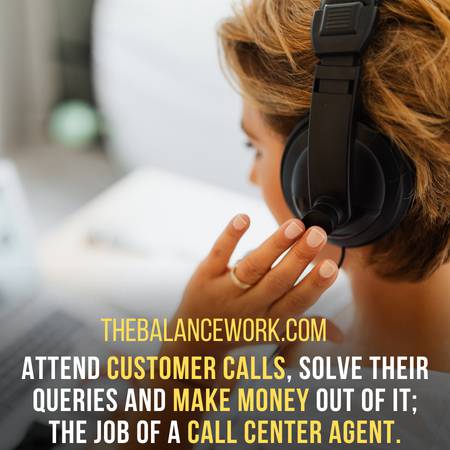 You must attend to customer calls, solve their queries, and note their complaints.
It can help you deal with your agoraphobia as you'll get to talk to people and work from the comfort of your couch.
So if you're good at listening and communication skills, start making money!
6. Work As A Photographer
If you're creative and have an eye for detail, you can become a photographer. You can start your own photography business or work as a freelance photographer.
It can help you in facing your fear of crowds as you will have to go out to click pictures. It will also help you build confidence when dealing with different clients.
Also, taking pictures of nature will make you feel good about yourself for being creative. You'll feel happy at the end of the day!
Begin with your photography page on social media and show the world what talent you've got!
7. IT Support – Jobs For People With Agoraphobia
Are you good at computers? Can you figure out the problem in an instant? Then you can become IT support.
You will have to provide technical help to people who are facing issues with their computers.
You can work from home or the client's office; it's your call. Working as an IT support can help you in many ways, and the most highlighted one is it brings lots of money.
So, if you're good at tech and don't mind helping others, this job is perfect!
8. Freelance Writer Or Marketer
Writing is one of the best jobs for agoraphobics; it can bring out their fears and make them feel as light as a feather.
If you've got a good grip on a pen (keyboard) and can write on various topics, you're good to go with freelance writing.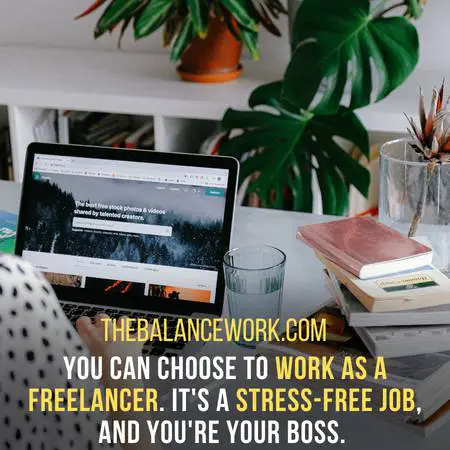 You can work as a content writer or a social media manager. You can also start your blog and write on topics that interest you.
You can also work from home if you want to. The best part about this job is that it is very flexible and you can make your time.
So, if you're someone who loves writing and wants to make a career in it, this is the perfect job for you!
9. Crafts And Fine Arts
Have you ever watched those DIY videos or 5-minutes crafts on YouTube? Have you tried making something, and it turned out well? You can make money out of it!
If you're good at art and crafts and such things excite you, start your own business or sell your products online. You can also give classes to people who want to learn Arts and Crafts.
It can help you in many ways as you will get to interact with so many new people.
Also, it is a very creative job which will make you feel good about yourself. So, what are you waiting for? Start selling your products and be your boss!
Here's How To Manage Agoraphobia
Having agoraphobia and managing tasks at work can be difficult and can't go hand in hand if not managed.
Seek medication rather than ignoring the symptoms and doing work because it will worsen.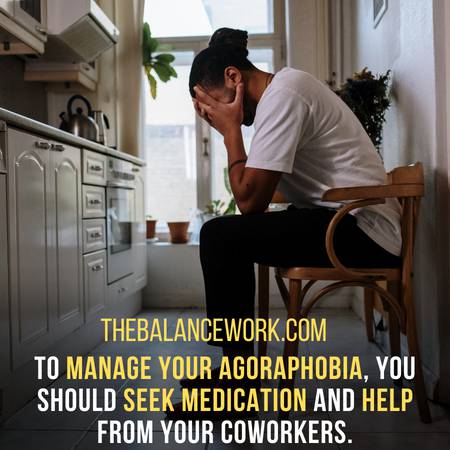 Managing agoraphobia is different; applying similar tricks to everyone is impossible. But here's a general draft of what needs to be done to address agoraphobia.
– Understand what triggers agoraphobia to worsen. For instance, why agoraphobia causes a panic attack in the first place?
– Try different methods to cope with anxiety in different situations.
– Either start using psychotherapeutic techniques or attend regular appointments for therapy.
– Taking anti-depressants or anti-anxiety medicines when prescribed.
– Communicate with your coworker at work so they understand what to do when you're under a panic attack.
Some cases of agoraphobia are well-managed through medications and therapy as these are mild. In comparison, severe cases need more intense care to deal with work or everyday tasks.
4 Causes Behind Agoraphobia
You might not be able to find the exact cause behind your condition, but there are different factors. These lead to anxiety and fear in the person, so let's see what these are.
1. Trauma Or Abuse
A person with a traumatic experience or a history of abuse can develop agoraphobia.
The fear and anxiety of such people are often aroused by anything that reminds them of past trauma.
2. Genetic disposition
If a family member has agoraphobia or an anxiety disorder, the chances of this disease are high.
Also, studies have shown that agoraphobia has a strong genetic disposition.
3. Brain chemistry
How our brain chemicals function also plays an important role in developing agoraphobia.
An imbalance of neurotransmitters is often the root cause of anxiety and fear.
4. Another Phobia
If you have another phobia, like aerophobia or claustrophobia, it can lead to agoraphobia. And this phobia, unfortunately, can trigger agoraphobia making the person feel trapped.
Some causes are often linked with agoraphobia, but a person doesn't need to experience all of them.
8 Tips To Work With Agoraphobia
You can do it if you're diagnosed with agoraphobia and want to continue working. It's just that you can't do some tasks well.
The condition doesn't stop you from working unless it's severe enough. So you should focus on dealing with it while at work.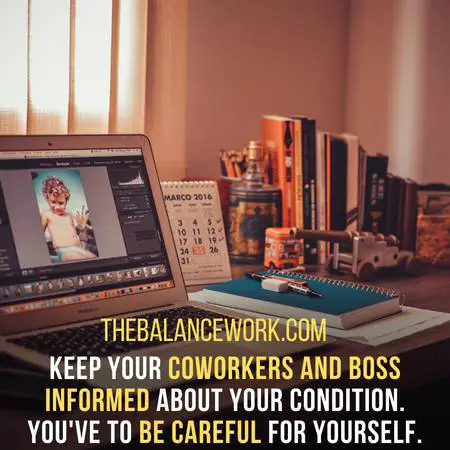 First, talk to your employer about your condition with medical proof so he can assist you in a better way.
Meanwhile, what can you do for yourself to keep your work life in better mode? Here are some tips that might help you.
1. Start with baby steps, and don't try to push yourself too much because it will make things worse.
2. Identify your triggers and avoid them as much as possible, or at least know how to deal with them when they come up.
3. Make a relaxing place for yourself at work where you can go when you feel a panic attack coming. That could be an empty room or any other quiet area.
4. Carry a rescue medication with you always in an emergency.
5. Keep yourself busy at work, so you don't have time to think about your agoraphobia.
6. Openly communicate with your coworkers about your condition and ask them for cooperation.
7. Make your anxiety management techniques and keep these in mind when you're under panic attack.
8. Lastly, see a therapist or psychiatrist regularly to get help dealing with agoraphobia.
Conclusion
Agoraphobia is a real problem, and it can make your life difficult, but it's not impossible to manage.
If you or someone you know has agoraphobia, don't hesitate to seek help from a professional.
People with agoraphobia can lead happy and fulfilling lives with the right support.
Always remember that you can overcome it with proper medications, therapies, and self-care. So don't let it take control of your life, and start working on it now.
The article has some of the best jobs for people with agoraphobia. If you have any other suggestions, feel free to add them in the comments section below!
Frequently Asked Questions
Can you work with agoraphobia?
Yes, you can work with agoraphobia, making some job tasks difficult. But you can manage with the right environment.
You have to talk to your employer and understand your triggers to avoid them, and you're good to go. Multiple jobs are available for people with agoraphobia.
Is agoraphobia a severe mental illness?
Agoraphobia is not considered a severe mental illness. But it can lead to some serious problems if not taken care of.
It has an intense fear of open or public spaces, making everyday activities difficult. If you have agoraphobia, you may avoid going outside. Even leaving your house for work can become difficult.
How do agoraphobic people work?
Some people develop agoraphobia after one or two panic attacks and fear getting it again.
So it's difficult for them to work, but it's possible with a good employer and coworkers.
What kind of job is good for someone with anxiety?
There is no "perfect" job for someone with anxiety. But certain jobs might better suit people who suffer from this condition.
For example, jobs that allow you to work from home, or have a lot of control over your environment, might be better for someone with anxiety.
Last Updated on 1 year by Shahzaib Arshad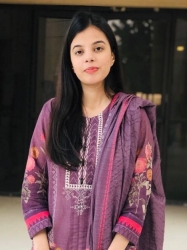 Latest posts by Assma Riaz
(see all)