Are you struggling to spot the signs your boss doesn't respect you?
Getting accepted in your desired firm feels amazing. Yet nothing feels the same as you realize the signs your boss disrespects you?
You have failed to respect yourself if you can't spot the signs your boss does not respect you.
It helps you to distinguish between what's more worth it. Either it is your self-respect or the job.
It is crucial to know if you are respected by the person sitting next to you.
Self-respect is one of the factors no one wants to compromise. One must realize when the ideas brought to the table are valued.
Do you want to know 11 major signs you are probably eliminating?
Top 11 Signs Your Boss Does Not Respect You
Knowing the signs beforehand will make your life easier.
Here are 11 signs your boss disrespects you.
1. Behaves Like You're An Insect – A Sign Your Boss Doesn't Respect You:
If you make a mistake, your boss should teach you. He doesn't have a right to treat you like shit. But a boss that doesn't respect you enough will look down upon you.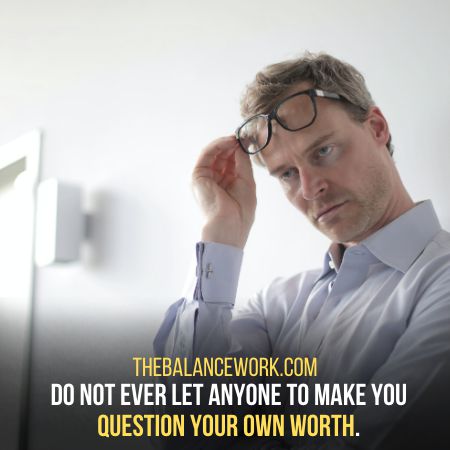 Your boss ever makes you feel less about yourself or question your skills because of a mistake?
He has failed to own up to the title of being a Boss. He is the wrong person you chose to help you excel.
2. Your Boss Becomes A Wall Between You And Your Success:
Another one of the major signs your boss does not respect you is when he fails to give you room to grow.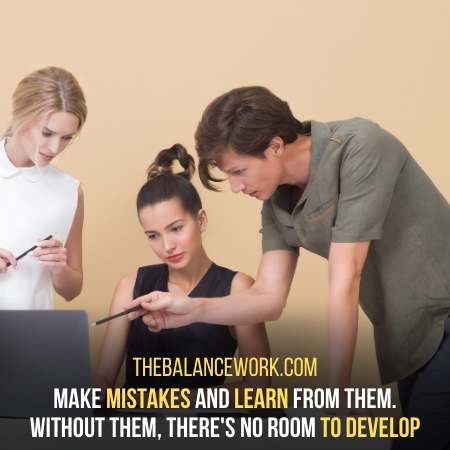 In fact, he wants you to give the best version of yourself in your very first task. If you do not, he insults you.
Your boss always wants to keep you down. He does not believe one learns from his eventual mistakes.
On the contrary, giving you projects that will not help your career.
3. He Makes You Do His Personal Chores:
 Your boss will always disturb you from your job to make him a cup of coffee among everyone else.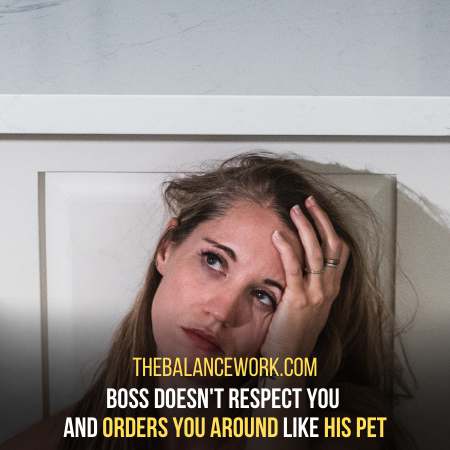 Your boss expects you to run around doing all his work.
Moreover, he always calls you out to do his personal work. Soon running errands for your boss becomes an unpaid job of yours.
He knows you are holding on to the loose end of your job. Consequently, He makes use of the situation you are in.
4. Your Disrespectful Boss Thinks You're A Robot:
The boss does not value your discipline and time and gives you unreasonable deadlines.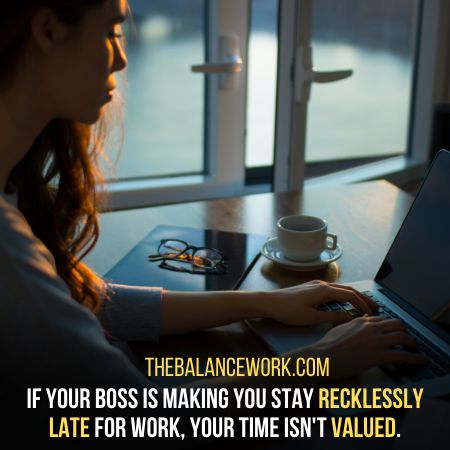 He keeps piling you up with work regardless of your due office hours being over.
5. Your Boss Doesn't Take Into Account What You Say:
He always keeps your ideas into the least of his consideration. On top of that, your boss never puts you in high regard.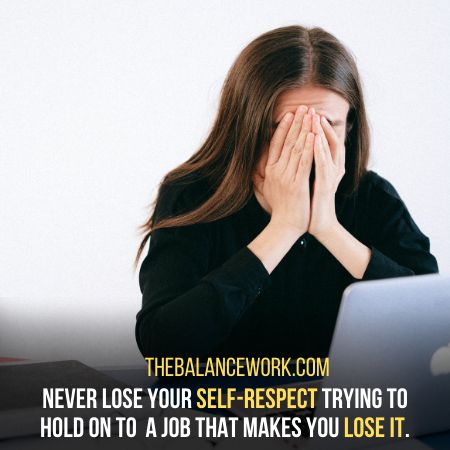 Furthermore, he doesn't value your opinions in his decision-making.
The chances are that your boss is not at the slightest considering your recommendations. Especially in ranges, you have demonstrated your expertise.
When your boss is demonstrating these signs, your boss does not respect you.
It becomes apparent that you ought to begin looking for other jobs.
6. He Doesn't Give A Hoot To What You Need –  Signs Your Boss Doesn't Respect You:
What your need is the least important to him. He never makes sure you are getting what you require.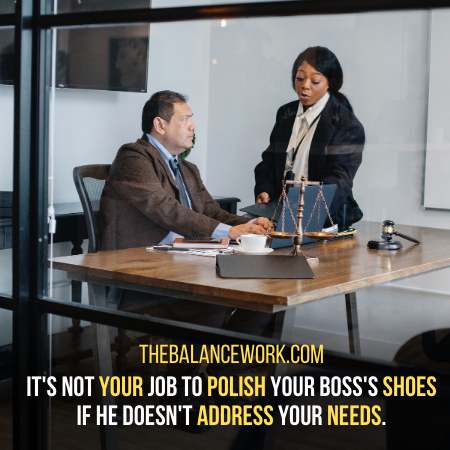 Your boss takes way too long to respond to something you asked.
Your boss is always busy whenever you want to consult him on something.
Furthermore, he keeps rescheduling you and puts your appointments aside. This is a crystal clear sign he doesn't respect you nor your time.
7. Your Work Is Underrated Despite Your Efforts:
The underappreciating nature of your boss towards your work is a sign he does not respect you.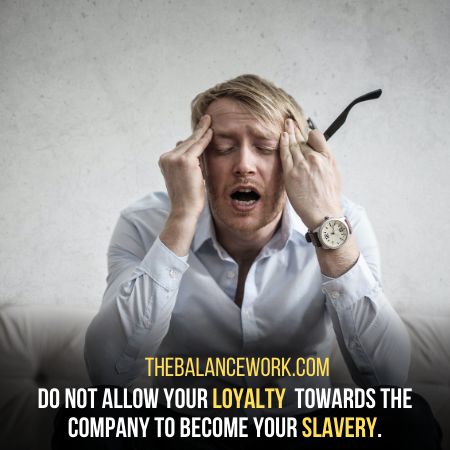 No matter how many days and nights of effort you put into your work. Your boss is always unsatisfied.
He never accepts the fact that you did a fantastic job regardless of your spotless work.
8. Questions Your Credibility –

A Sign Your Boss Doesn't Respect You:
Your boss always puts a second person behind you. Your allotted tasks are never performed by you alone.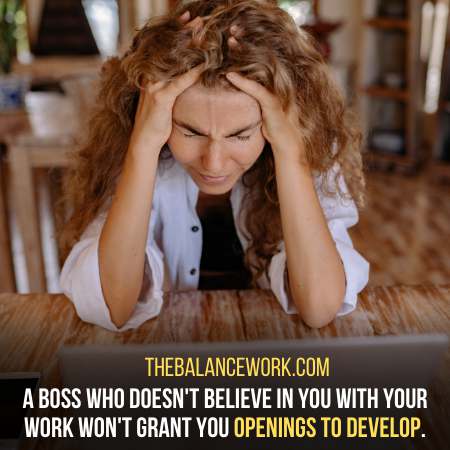 He still fails to trust you with your work. He does not consider you as an employee who will help his business grow.
It's a significant sign your boss doesn't respect you and neither you work.
9. Defames You Instead Of Correcting You:
If you've made a mistake, your disrespectful boss will correct you in loud voice, in front of everyone. You'll feel embarassed and frustrated.
Moreover, he makes everyone in the office disrespect you. He discusses your blunders in front of the others. He laughs and makes fun of your mistakes.
Your boss makes you feel utterly stupid. In the end, you start to fear making humanly possible mistakes.
10. Uses An Unprofessional Tone – A Sign Your Boss Doesn't Respect You:
Signs he does not respect you include him not restricting himself to speaks in an unprofessional manner.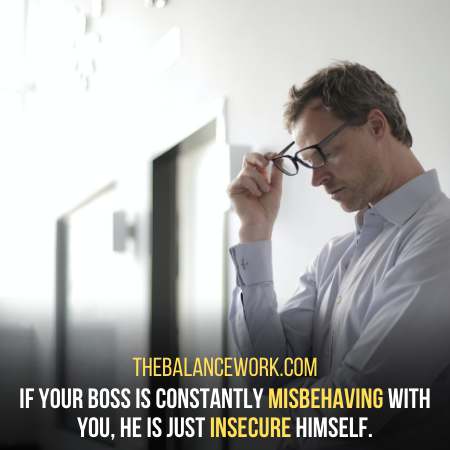 He continually taunts you. Misbehaves thinking he is not answerable to you.
Your boss never stops to think twice before speaking to you. He knows for a fact that he will never be held accountable for it.
11. Sign Of A Disrespectful Boss Is His Dirty Tricks:
Your boss is personally attacking you. He steeps way too low to make you feel embarrassed. Moreover, Your boss passes comments at you.
He provokes you over the way you dress, talk, and every other irrelevant stuff possible. He makes fun of you in public.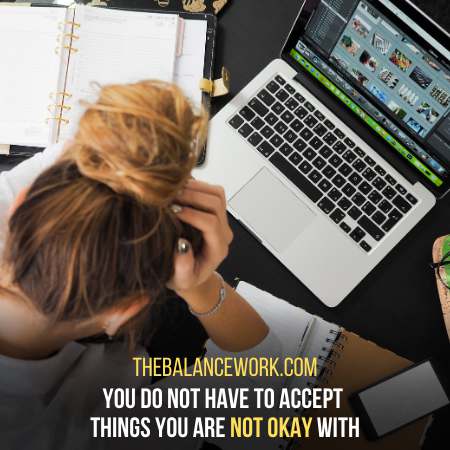 Furthermore, let's not a single moment pass by not humiliating you.
He doesn't hold you important enough to call you in an all-employee get together managed by him. He always cuts you out.
It is only sporadic you get invited. Afterward, you become the main topic to insult on the table.
3 Powerful Ways  To Overcome The Obvious Signs
It comes to the point where you have had enough. Finally, you want to step up to gain your designated respect.
It is essential to earn your respect and spot back.
Here 3 powerful ways to overcome the obvious signs when your boss does not respect you.
1. Speak Up Against Your Boss:
Whenever your boss humiliates you in public, please give him a comeback. Make the response sound respectful yet professional.
 Eventually, this will not let him repeat offending you in public. Don't feel afraid and stay quiet. Instead, earn your place back.
2. Make Him Feel Accountable:
When the significant sign, your boss does not respect you are evident.
You become aware that your boss does not feel accountable for what he says to you.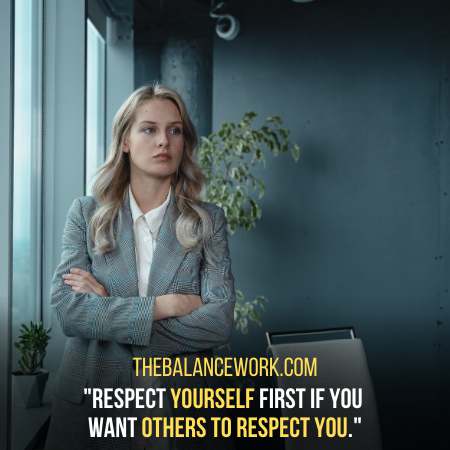 However, you must turn the tables around. Make your boss realize the consequences of his actions.
Do not let him feel comfortable saying the things that disturb your respect.
Self-respect comes from within. If you do not know how to respect yourself, no one ever will.
3. Play

Smartly With Your Boss

:
Be one step ahead of everything. Make him realize you are worth the salary he pays you. 
Be confident with your ideas. Try to make your presence count as much as possible.
Present yourself wisely in every meetup. Get things done faster than required. Make your boss realize he needs you.
Frequent Asked Questions
What To Do When You Don't Respect Your Boss?
First of all, determine that you don't like your boss or don't respect him. Get a piece of advice from a coworker about what to do. Talk to your boss and discover the reason. Try to cope up to this matter. If not possible, then request to HR.
How Do You Know If Your Workplace Is Toxic?
A workplace that has nothing good to offer is toxic. Such an environment contains poor morale and sickness. That's where you know the workplace is toxic because the turnover becomes high. People start to find a better job which offers a better environment.
How Do You Show Your Respect For Your Boss?
To show respect to your boss, you'll have to play the supporting role. Understand how they have been trying to be a good leader. Build trust in your relationship with your boss. Make good relations with your team and coworkers. So your boss can feel respect.
How Do I Become Confident In Front Of My Boss?
Be slow and build your own pace instead of following others. Then ask for what you want. Say yes, when your boss asks you to do something difficult. Don't panic and not get afraid of your boss. Be proud of even your minor achievements. So you know your worth.
Conclusion:
In conclusion, know your worth. When the signs your boss does not respect you are obvious, leave.
Lots of open doors are awaiting your presence as you shut the previous doors behind you.
Staying in a toxic workplace environment will only bring your enthusiasm down. It will make you hate your dream job.
Performing the job further will become one of the worst experiences in your life.
People do not leave their jobs; they quit their bosses. You must realize how your boss plays a major role in developing you.
You won't need to second guess either earning your place back or quitting.
Tell us about your experience in the comment bar.
Last Updated on 3 weeks by Assma Riaz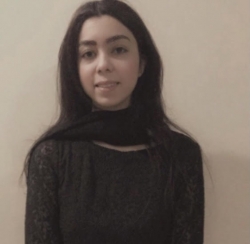 Latest posts by Hania Saleem
(see all)