Jobs for people with arthritis can be difficult to find. Many employers are not willing to hire someone with a chronic illness.
And those who are willing may not have the necessary accommodations in place. However, there are several ways to search for jobs that will accommodate your needs.
12 Jobs For People With Arthritis
One way to look for jobs for people with arthritis is through:
– Americans with Disabilities Act (ADA)
The ADA prohibits discrimination against people with disabilities in the workplace.
This means that employers must make reasonable accommodations for employees with disabilities.
So, if you have arthritis, you can look for jobs covered under the ADA.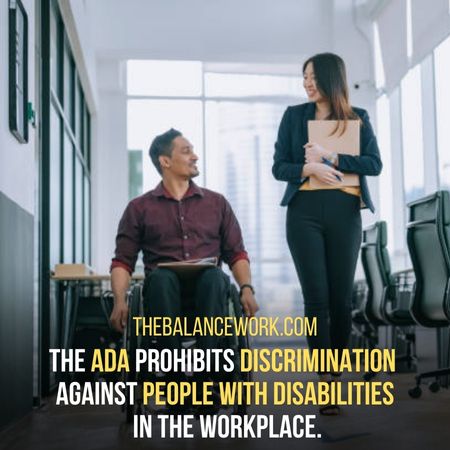 However, let's discuss some potential common jobs for people with arthritis:
1. Freelance Work:
One of the great things about freelance work is that you can often set your hours.
This can be helpful if you need to take breaks during the day or are in pain.
Several jobs can be done from home, such as:
1.1 Content Writing:
Although your arthritis is in your hands, it may be difficult to type for long periods.
However, some tools, such as speech-to-text software, can help you with this.
Several content writing jobs don't require a lot of typing,
such as:
– Creating social media posts
– Video script
Content writing can be in any domain, such as travel, health, finance, etc.
All you need is good writing skills and knowledge about a particular subject.
1.2 Data Entry:
Data entry is another job that can be work from home. It involves entering data into a computer system or database.
This job usually doesn't require much typing. So it may be suitable for people with arthritis in their hands.
Moreover, many data entry jobs can be on a flexible schedule. While some may require you to work during set hours, others may allow you to set your schedule.
1.3 Proofreading And Editing:
Proofreading and editing could be perfect for you if you have good attention to detail and excellent grammar.
These jobs involve reading through documents and making sure that there are no errors.
Proofreading and editing jobs are often done on a freelance basis. As a result, you get projects and have a deadline to complete them.
This type of job can be done anywhere in the world. Your good internet connection is all you need to get started.
1.4 Teaching English Online:
Teaching English online is a great way to earn money from home if you're a native English speaker.
Many companies offer online English teaching jobs. Some of these jobs require a teaching certificate, while others don't.
You can usually find online teaching jobs that fit your schedule and skills. You won't have to work hard physically, but you'll need to be well–prepared for your classes.
And you could do so by reading our guide on how to teach English online.
1.5 Customer Service:
Interpersonal and communication skills are important for this job. Also, the ability to stay calm under pressure is necessary.
Patience is also a virtue, as is the ability to empathize with people who may be experiencing difficulties.
You may excel in a customer service role if you have these qualities. As a result, you can find customer service jobs on many job boards.
Some may be remote, while others may require you to work in an office. In both cases, it is a matter of sitting all the time during the shifts. Thus, it is a job done with arthritis.
1.6 Digital Marketing:
Online marketing is a booming industry, and it's only getting bigger. You need experience with: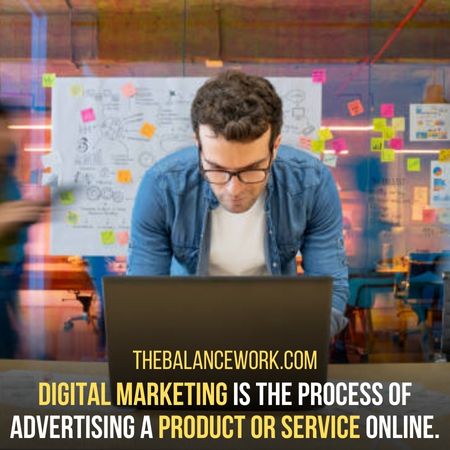 – Social media
– Search engine optimization (SEO), or
– Pay-per-click (PPC) advertising
Many digital marketing jobs can be remote so that you can work from home. However, digital marketing is a job done with arthritis.
Digital marketing is the process of advertising a product or service online.
2. Fitness Instructor:
If you stay fit and active, you may want to consider a job as a fitness instructor. You can work at a gym or even offer private classes in your home.
This job involves physical activity. But it can be adapted to your level of fitness. For example, you can teach yoga or water aerobics.
Or you can be a virtual fitness instructor and offer your services online. With all the new technology, this is a growing industry.
In fitness, it is important to have a positive attitude. In addition, you will need to motivate your students to stay with their program.
3. Receptionist:
This job requires good customer service skills. You will need to be able to handle a busy schedule. You may also need to answer phones and take messages.
However, it is not a tough physical job that will require a lot of movement. You have to be able to sit or stand for long periods.
As a receptionist, you will need to be able to multitask. This means you must be well organized and have good time management skills.
Receptionists are the first point of contact for a company. You will need to be able to represent the company professionally.
4. Teacher:
This is a great job for people with arthritis. You can choose to teach at any level, from elementary to high school. You can also teach special education or English as a second language.
The job requires patience and good communication skills. In addition, you will need to be able to stand for long periods.
However, you can while resting on a chair too. The style you choose will largely depend on your comfort levels.
When a teacher has arthritis, the type of job may need to get changed. For example:
A classroom teacher will have to give up chalkboards and stand in front of students for long periods.
A special education teacher or an ESL teacher will not have these same problems.
5. Accountant:
No need to worry about heavy lifting when it comes to being an accountant. However, you will need to be able to sit at a desk for long periods and do paperwork.
You might also have to stand and present your findings to clients or investors. The good news is that you can take small daily breaks to walk around.
You can relieve any stiffness in your joints by moving around every few hours.
And finance is a great industry for people with arthritis because it is passive.
6. News Anchor:
If you have ever dreamed of being a news anchor, this might be the perfect job. News anchors sit behind a desk and read the news.
They occasionally have to stand up to introduce a segment or guest. But for the most part, they get to sit down.
Of course, you will need to be able to talk for long periods and have a clear voice. But if you can do that, this is a great job for people with arthritis.
News anchors have a lot of responsibility, but they also have a lot of flexibility. Once you finish your show, you can go home and put your feet up.
7. Radio Host:
Radio hosts are another great option for people with arthritis. Like news anchors, they get to sit down while they work. And they also have a lot of flexible hours.
Radio hosts work in studios, so you must be comfortable sitting in one place for long periods. But other than that, the job is relatively easy.
You will be responsible for talking on the air and playing music as a radio host. You will also need to interact with listeners and take phone calls.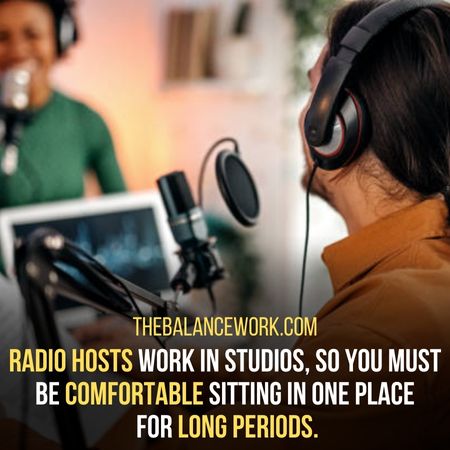 Also, radio hosts typically work in teams. So you will have the opportunity to socialize with other people while you work.
If you have arthritis, you still have plenty of job options. You just need to find the right career path that suits your needs.
With a little research, you can find a job that will be both challenging and rewarding.
Living With Arthritis
If you have arthritis, you're not alone. Arthritis is a common condition that affects millions of Americans.
There are many types of arthritis. But the most common are osteoarthritis and rheumatoid arthritis.
Osteoarthritis is a degenerative disease. It occurs when the cartilage in your joints breaks down. This can cause pain, stiffness, and inflammation.
Rheumatoid arthritis is an autoimmune disease. This means that your body's immune system attacks the tissues in your joints.
There are many different ways to treat arthritis. Some people take medication, while others use physical therapy or surgery.
You can also do many things at home to ease your arthritis symptoms. Exercise, relaxation, and hot/cold therapy are all great options.
So look at the different treatment options and find what works best for you.
Some tips when working with arthritis:
1. Stay Active:
Exercise is one of the best things you can do for your arthritis. It helps to reduce pain, increase range of motion, and improve muscle strength.
Start slow and build up gradually. If you're not used to exercising, start with 10 minutes daily and add 5 minutes each week.
2. Manage Your Weight:
Carrying extra weight puts more stress on your joints. Losing just a few pounds can help reduce your pain and improve your mobility.
To control your weight, eat a healthy diet and get regular exercise.
3. Protect Your Joints:
When you have arthritis, it's important to protect your joints from further damage.
Use good body mechanics when you lift, carry, or reach for something.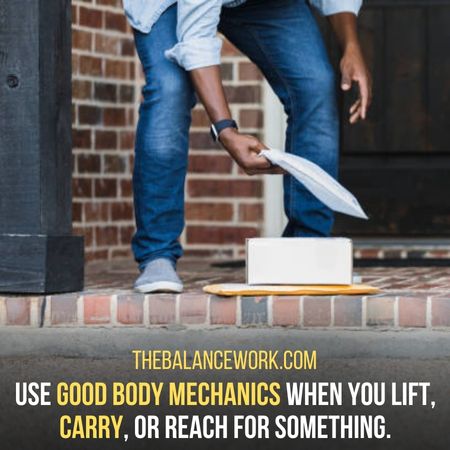 For example, bend your knees instead of your back when picking up a heavy object.
Use assistive devices when necessary, such as a cane or a splint.
4. Get Enough Sleep:
Getting enough sleep is important for people with arthritis. Lack of sleep can make the pain worse and increase fatigue.
To get a good night's sleep, establish a regular bedtime routine. And try to keep a regular sleep schedule.
5. Manage Stress:
Stress can make the pain worse and trigger inflammation. So it's important to find ways to manage stress.
Try relaxation techniques such as yoga, deep breathing, or meditation.
When you feel stressed, take a few minutes to yourself to do something you enjoy. Such as reading or listening to music.
Final Word:
Jobs for people with arthritis can be in many ways. And there are accommodations to help people with arthritis succeed in workforce.
If you have arthritis, don't let it stop you from finding a job you love.
With a little research and effort, you can find a career that's a good fit for you.
Last Updated on 11 months by Shahzaib Arshad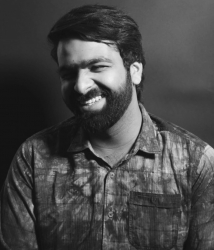 Latest posts by Shahzaib Arshad
(see all)