There's a lot of hustle about interpersonal skills and their significance in organizations. But the question is, why are interpersonal skills important in the workplace?
Why Are Interpersonal Skills Important In The Workplace – 10 Reasons
What makes these skills too crucial to succeed in your work life? As evident from the name, interpersonal skills help people to better interact with others.
Either these skills are a birth-gift or people have to learn these during their lifetime. No matter what way you go through, these skills are going to be a life-saver for you at the end of the day.
So let's learn why these skills are so crucial for the workplace and what's all this fuss about?
1. It Helps To Make Air Of Trust:
If there are no interpersonal skills at a workplace, everyone working there will have doubts.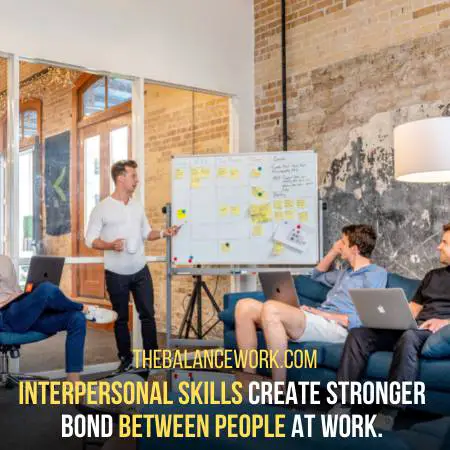 Most employers do not trust their employees, and the same is the case between coworkers. Yet, we know how much trust is important for a healthy workplace with utmost productivity.
Interpersonal skills are important as it build transparency between bosses and the workforce.
2. Allows You To See From A Bigger Lens:
When you develop these skills, you get a broader perspective and see life from a bigger lens.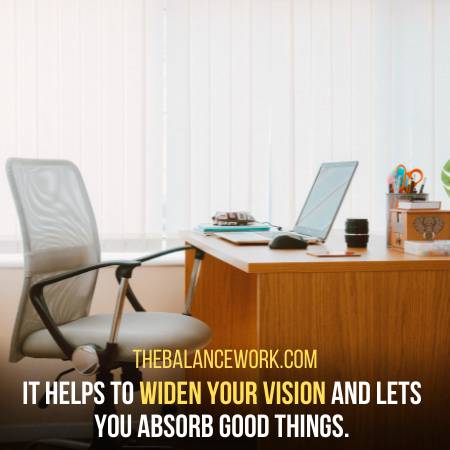 It's crucial for the creativity; when two or more people interact, they generate more ideas.
It also allows you to acknowledge other people and their efforts in the teamwork. There are many diverse positive sides of interpersonal skills, improve yours to see it.
3. Why Interpersonal Skills Important In The Workplace – Let's You Collaborate With Others:
It's normal to think why interpersonal skills are important in the workplace and why I should learn these. The answer is quite simple, we come across different people, and we've to connect and bond with them for work.
So if you lack interpersonal skills, you won't be able to convey your messages effectively.
These skills make you socially competent, and you're able to take part in conversations confidently.
4. It Gives You the Confidence To Talk Better:
One can't be confident if he doesn't know how to communicate and work with different people in his life.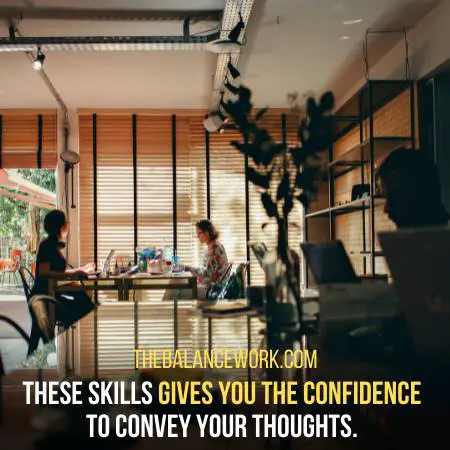 Strong interpersonal skills help people to build trust and good relationships with others.
Also, people love to work with those coworkers who have strong interpersonal skills. That's because they are problem solvers and always make good decisions.
Having these skills, you're more aware and know how to direct the conversation; that's what builds confidence.
5. Interpersonal Skills Helps You Learn From The Feedback:
To correct your mistakes, you must be aware of areas where you lack and see yourself from someone else's eye.
For that purpose, feedback is necessary, and we can learn a lot from it. But it's possible only when we have a good working relationship with others. Only then can we positively react to their feedback and consider it a constructive one.
Listening to someone in detail is crucial to see what they have to say about your performance. All of this is not possible if no interpersonal skills exist in the world.
6. Why Interpersonal Skills Important In The Workplace – You Can Take Risks Without Fear:
Although risk-taking isn't a skill, it's a choice we make at different phases of our lives. But it's crucial to learn this perspective to adapt to new and different opportunities.
When we believe in ourselves and support people working with us, we feel free to take risks.
Also, your belief in the way you communicate is so strong that you know you can't fall. Even if you fail, you know how to tackle the failure because of interpersonal skills.
7. It Makes You Pleasant To Work With:
Such kinds of people are always pleasant to work with who dare to give credit to others. They know how to acknowledge other peoples' presence and how to make everyone feel valued.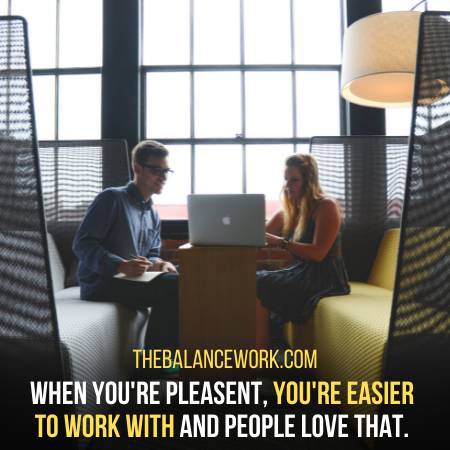 Everyone always cherishes the positive vibes and positive people. If a person doesn't know how to make use of interpersonal skills and credit others, he won't succeed.
Also, you get to know the working styles of people, and you interact with them in different ways respectively.
8. You're Closer To Your Coworkers:
You're closer to your colleagues when you're involved in team-building activities.
Your interpersonal skills have made you able to talk to your coworkers and explore different topics.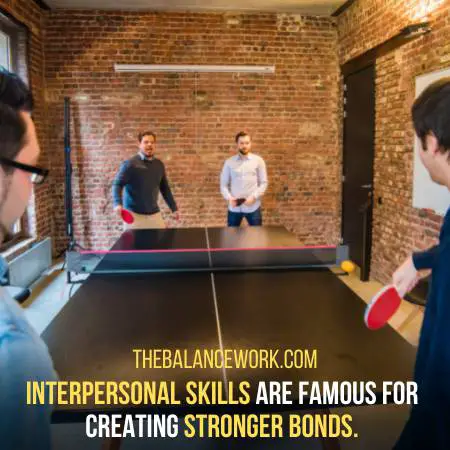 Also, you're pleasant to work with, and you can connect through humor with your coworkers. It builds a strong working relationship between you and them.
9. Interpersonal Skills Enhances Emotional Intelligence:
If a person has interpersonal skills, he can understand and manage his own emotions.
It helps workers to relieve the stress and anxiety that work has been giving them. Also, these skills make people empathize with others and overcome any kind of hurdles. These are parts of emotional intelligence that gets enhanced by improving interpersonal skills.
With better emotional intelligence, people can also understand and learn others' behaviors.
10. Opens Way For Opportunities:
When you interact with your boss and colleagues, you get access to exciting opportunities. You get to explore different departments and areas of your company and see a bigger world.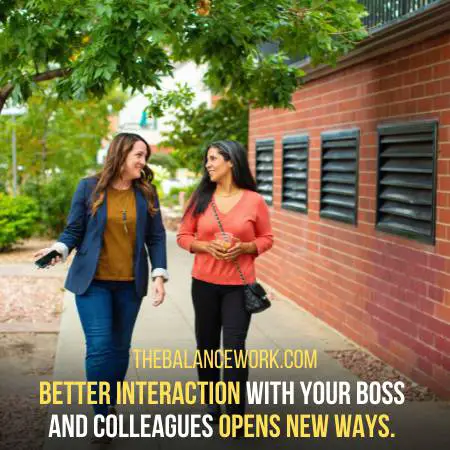 Also, having a good relation with your boss will prove to be life-changing here. He might refer you to great opportunities or promote you to a higher position with a broader range of perks.
It lets you take a toll on your professional development, and that's too good.
4 Tips To Develop Interpersonal Skills
Interpersonal skills let you define yourself without having to speak a single word. It's important to tell other people that you trust and respect them through these skills. Yet, developing interpersonal skills is not difficult, you can do it by learning some tips.
1. Look For A Training Course:
If you're unaware of what interpersonal skills are and how to practice it, go for training.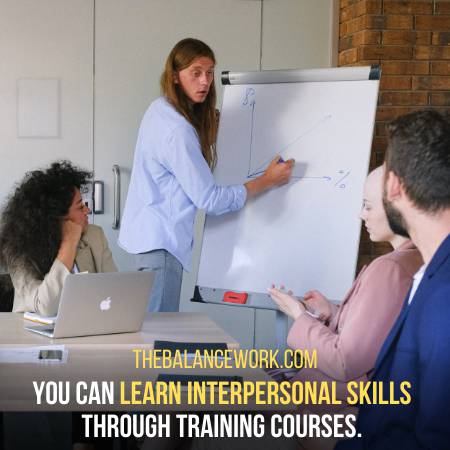 Different universities or learning centers provide this kind of course so enroll yourself.
Within a few months, you'll explore a new part of your personality in the light of these skills.
2. Identify Your Strengths And Weaknesses:
You'll have to work on yourself. Also, study your personality in-depth to see where you lack and what your strengths are.
Once you identify your weaknesses, you'll know which areas to work on for improvement.
Develop a positive attitude for your colleagues as it can help you better interact with them.
3. Improve The Existing Skills:
If you've been working in the corporate world, you must've some skills already but are unaware.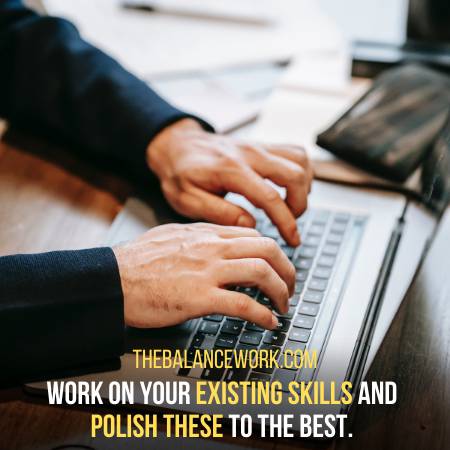 You know how to interact for opportunities; it's an interpersonal skill you already have.
You need to polish these skills and bring improvement in your personality. It opens the way for even better interaction with others.
4. Assess How You Interact:
Reassess the way you've been interacting with other people at work during all these years. Were you friendly and responsive enough? Or did you always find it difficult to answer others' queries?
The problem isn't at their end, and you must be lacking some communication skills. Show some interest in your coworkers and develop healthy relations with them.
Frequently Asked Questions
How Can Interpersonal Skills Be Used In The Workplace?
You can improve your interpersonal skills by having a positive outlook on life. Also, you've to learn to control your emotions. You must acknowledge other peoples' expertise and show an interest in people you work with. Be assertive to use these skills.
Why Do Interpersonal Skills Matter?
If you've strong interpersonal skills, you can stand out from a crowd and look different. It highlights you as a person by complementing your skills and enhances your performance.
What Are The Requisites Of Interpersonal Skills?
The requisites of interpersonal skills are to know yourself and others. It's also for caring about everything, and working well with others. Also, it includes comforting people when they need it and having resolution skills.
What Happens If Interpersonal Skills Are Lacking?
One cannot overlook the importance of interpersonal skills in the workplace. If interpersonal skills are lacking, there'd be miscommunication. Also, discontent and inefficiency prevail in the absence of these skills. Interpersonal skills are necessary to be successful.
Conclusion
Working in a social setting, you'll have to learn these skills to get positivity and productivity. You can learn interpersonal skills from various practices, it's not difficult to do.
Not only yourself but others can also enjoy your creativity and open-mindedness.
If you lack these skills, you can opt for various methods of enhancing interpersonal skills.
We hope you found this article informative and helpful. You can share your thoughts in the comment section below.
Last Updated on 2 years by Shahzaib Arshad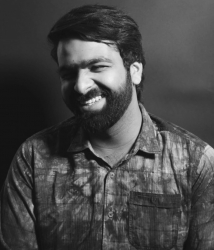 Latest posts by Shahzaib Arshad
(see all)