Jobs for people with Lupus are available in several industries. Work-from-home opportunities, freelancing, and online jobs are all great options for people with Lupus.
Several online job boards cater to people with Lupus. These job boards can help you find work from home opportunities, freelancing gigs, and online jobs.
12 Jobs For People With Lupus
If you have Lupus, you may think that your job options are limited. However, several industries are friendly to people with Lupus. Here are some great options to consider:
1. Work From Home Opportunities:
Several companies offer work from home opportunities. These companies often have flexible hours and allow you to work around your Lupus symptoms.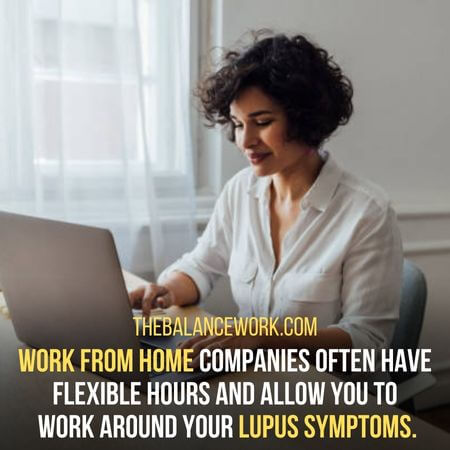 Some epic work from home jobs are:
1.1 Social Media Manager:
A social media manager handles creating and managing a company's social media presence.
This can include:
– Posting content
– Responding to comments and messages
– Engaging with followers
– Creating and managing ads
– Analyzing social media analytics
As a social media manager, you can work from anywhere worldwide. It needs strong written and communication skills. And it needs an understanding of social media platforms.
1.2 Freelance Writer:
A freelance writer writes articles, blog posts, or other client content. Therefore, you need strong writing skills.
And you need the ability to research and write about topics that are new to you. Some clients will give you specific topics to write about.
Others will give you a general topic, and it's up to you to determine the specific angle or focus.
Some freelance writers work for companies or publications. Others work directly with clients.
1.3 Virtual Assistant:
A virtual assistant is someone who provides the following:
– Administrative
– Technical
– Creative or other types of support to clients.
This work can be done remotely, from anywhere in the world. You need strong organizational skills and the ability to juggle multiple tasks simultaneously.
Some virtual assistants specialize in a certain type of support, such as:
– Customer service
– Technical support
– Social media management, or
– A specific administrative task like scheduling or bookkeeping.
VAs work for small businesses, entrepreneurs, or busy professionals. They help them in staying organized and completing tasks.
1.4 Developer:
If you have experience coding, you can work as a developer from anywhere in the world. Developers create websites and applications for companies and individuals.
There is a huge demand for developers. So if you're good at it, you can find work easily. You can also work remotely, which means you can live anywhere.
Many developers work as freelancers. They create websites and applications for different clients. And they often work from home or a co-working space.
And many developers work for a specific company. They usually work in an office. But some companies allow their employees to work remotely.
1.5 Marketer:
A marketer is someone who promotes and sells products or services. So marketing is a very important part of any business. And it's a very broad field.
There are many different types of marketing. And there are many different ways to do it. For example, you can work in an office, or you can work remotely.
And you can work for a specific company, or you can be a freelancer.
As a person with Lupus, you may not be able to work in a traditional office setting. But that doesn't mean you can't be a marketer.
Many marketing jobs can be from home or in a co-working space.
And many marketing jobs don't require a lot of physical activity.
1.6 Data Entry:
Data entry is a great job for people with Lupus. It's a sedentary job that can be from home. And it doesn't require a lot of mental energy.
Many companies hire data entry workers. And you can usually find these jobs on job boards or freelancing websites.
Data entry consists of entering data into a computer system. This data can be in the form of text, numbers, or images.
Data entry jobs are usually low-paying. But they can be a good way to get started in the workforce.
2. Web Design:
Just like developers, web designers need to have a good understanding of code. But they also need to have an eye for design.
Web designers use their skills to create both user-friendly and aesthetically pleasing websites.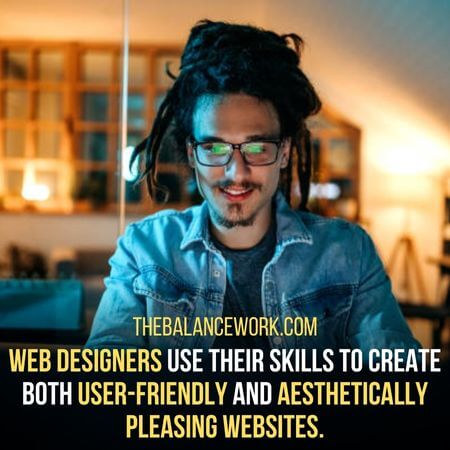 When it comes to Lupus, web designers, need to be especially careful. That's because people with Lupus can have a lot of sensitivities.
For example, some people with Lupus can't tolerate bright light. So, a web designer might need to consider that when designing a website.
Web designers work both from home and in office settings. If you don't want to work from home, you can find web design jobs in companies with in-house design teams.
The important thing for a web designer with Lupus is finding a flexible and accommodating job.
Working from home is often the best option. It gives you the ability to take breaks when needed. And you get to work at your own pace.
But in office settings, some accommodations can be there. For example, you might be able to take advantage of flex time or work from home on some days.
The key is to find a supportive employer. They must be willing to work with you to ensure your Lupus doesn't interfere with your job.
3. Counselor/ Therapist:
If you enjoy helping others, a career as a counselor or therapist could be a good fit. Unfortunately, lupus can be a very isolating illness.
It's important to have someone to talk to who understands what you're going through.
Counselors and therapists provide that support. In addition, they help people work through their emotions and deal with their Lupus.
As someone going through the same thing, you would be a great counselor for people with Lupus.
You can work in a hospital, private practice, or community center.
4. Yoga Instructor:
Yoga is a great way to ease the symptoms of Lupus. It can help with pain, fatigue, and stress.
If you're a yoga enthusiast, you may want to consider becoming a yoga instructor. You can teach classes specifically for people with Lupus.
This would be a great way to share your passion with others. In addition, you can help them manage their Lupus with yoga.
Also, you can work in a studio, gym, or even online. This is a great job for people with Lupus because you can make your hours.
5. Content Creator:
Not much is known about Lupus. So, it's important to spread awareness about the disease.
You can do this by creating content. For example, you can write articles, blog posts, or even make videos about Lupus.
This is a great way to educate others about the disease. And it can help people with Lupus feel less alone.
You can start with a small blog or YouTube channel. Then, you can grow your audience over time.
6. Soothe Massage Therapist:
One of the best ways to manage Lupus is with relaxation. So, why not help others relax as massage therapists?
You can work in a spa, clinic, or even at someone's home. This is a great job for people with Lupus because it's low-impact with flexible hours.
Your shifts can be well planned around your lupus symptoms. And you can take breaks when you need them.
7. Teacher:
Teaching might be the perfect fit if you're looking for a stable and rewarding career.
As a teacher, you can work with kids of all ages. You can also choose to teach in a variety of settings. Such as a public school or private tutoring company.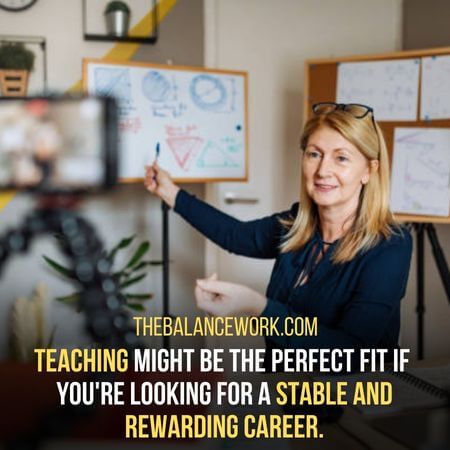 This job is perfect for people with Lupus because it is a mostly passive position. You can also take advantage of the summers off to manage your lupus symptoms.
Also, if you're looking for a job with great health benefits, teaching is a great option.
Because Lupus is an autoimmune disease. You may be able to get coverage through the Family and Medical Leave Act.
How To Survive Work With Lupus
You can do a few things to make working with Lupus easier.
1. Flexible Hours Job:
You should look for a job with flexible hours. So you can take the time you need to manage your symptoms.
Thus, you must check with your doctor to see if there are any specific times of day when you feel worst.
So that you can schedule your work around those times. You should also take breaks as needed to rest and manage your pain.
2. Part-Time Work:
If you are not able to find a job with flexible hours. You may need to consider finding a part-time job.
This can be not easy if you have always worked full-time. But it may be necessary to help you manage your lupus symptoms.
For instance, if you find that your symptoms are worse in the morning. You may want to consider finding a job that starts later in the day.
3. Take Advantage of Technology:
With the advances in technology, there are more opportunities to work from home.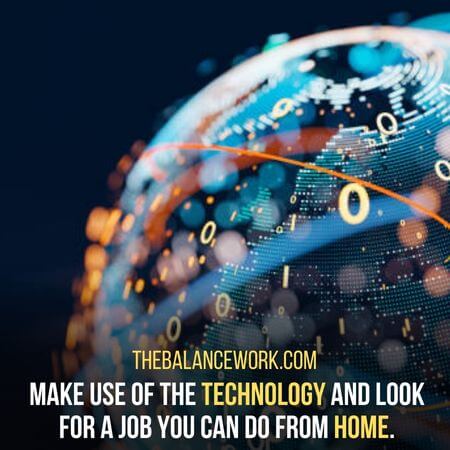 Several websites provide lists of companies that offer telecommuting positions.
So make use of the technology and look for a job you can do from home.
4. Don't Be Afraid To Ask For Accommodations:
If you need accommodations to do your job, don't hesitate to ask for them.
For instance, if you need a flexible schedule or time off for medical appointments. Talk to your boss about it beforehand and explain your situation.
When you're upfront about your needs, it's more likely that your boss will be understanding.
Also, there are several laws in place that protect employees with disabilities.
The Americans with Disabilities Act (ADA) is a federal law. It prohibits discrimination against workers with disabilities.
5. Consider Starting Your Own Business:
You may be finding it difficult to find a job that's suitable for your needs. Then, you may want to consider starting your own business.
This way, you'll be in charge of your schedule and can take days off as needed.
Start with an idea for a business that you're passionate about. Then, do your research and figure out the feasibility of your business.
You may want to consult with a small business expert to get started.
Final Word:
Jobs for people with Lupus can be difficult to find. But there are options available if you're willing to get creative.
Look for companies that have programs in place for workers with disabilities. You may also want to start your own business.
Whatever you do, stay positive and don't give up. There's a job out there for you.
Last Updated on 1 year by Shahzaib Arshad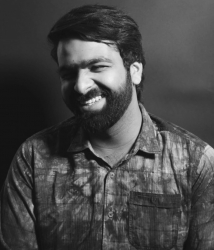 Latest posts by Shahzaib Arshad
(see all)