Why are managers important? Because they give you salaries? Or because they handle your mistakes? It's a little bit of both.
Managers are an integral part of any company. Moreover, they are responsible for the day-to-day operations and play critical roles in the organization.
21 Reasons Why Managers Are Important

Let's discuss the 15 main reasons why managers are essential in any company:
1. They Ensure the Company Runs

Smoothly

:
One of the most important jobs of a manager is to ensure that the company is running smoothly.
This includes ensuring that all the departments are functioning correctly.
In addition, for the smooth running of a company, there must be proper coordination between departments.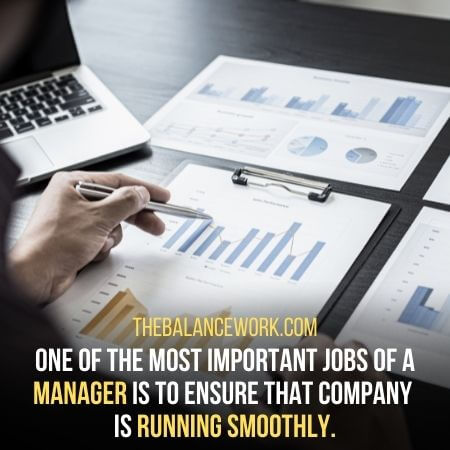 This is where the role of a manager comes in. Moreover, this coordination and communication is the source of efficiency in an organization.
Without a manager, departments would be working in silos. Thus, the company would not be as effective. Because as they say, "Unity is Strength."
2. They Help Employees Grow and Develop:
A good manager helps employees grow and develop both professionally and personally.
A. Growth:
A manager helps employees grow their skills. They give employees opportunities to learn and work on new projects.
For instance:
If an employee is good at writing, the manager may allow them to work on a writing project.
B. Personal Development:
A manager also helps employees grow and develop as people.
They provide employees with feedback and coaching to help them become better.
Moreover, they provide feedback, guidance, and support when needed.
A. Feedback:
Employees need feedback to improve their performance. A good manager will give timely and actionable feedback to employees.
This feedback can be in the form of verbal or written comments, coaching, or mentoring.
B. Guidance:
Employees need guidance to make the right decisions.
Therefore, a good manager provides guidance and help employees stay on track.
C. Support:
Employees need support during tough times.
Moreover, a good manager provides emotional and moral support to employees during difficult times.
3. They Keep Employees Motivated:
Employees need the motivation to do their best work. A manager can motivate employees by:
– Setting clear goals
– Offering encouragement
– Offering incentives
There are two types of motivation a manager can give its employees:
A. Extrinsic Motivation:
Extrinsic motivation comes from external factors, such as money or recognition.
Managers can use extrinsic motivation to get employees to do their best work.
Some ways a manager can do this are by offering:
– Bonuses
– Overtime pay
– Recognition
– Praise
B. Intrinsic Motivation:
Intrinsic motivation comes from within the individual. It is a desire to do something because it is exciting or enjoyable.
Some ways a manager can do this are by:
– Giving employees challenging tasks
– Allowing employees to work on their projects
– Offering employees flexible work arrangements
4. They Resolve Conflicts:
Conflicts can arise between employees or between employees and management.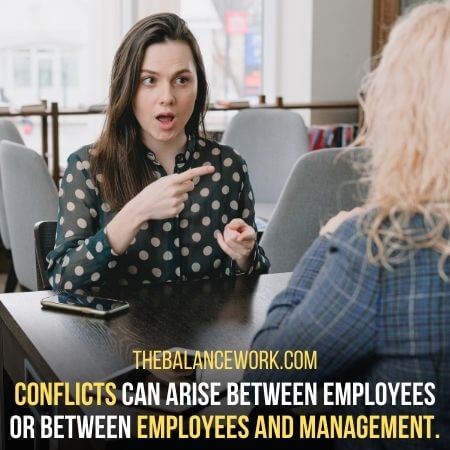 A good manager will be able to resolve these conflicts in a timely and effective manner.
A conflict arises when there is a disagreement between two or more people.
There are some ways a manager can resolve a conflict by:

– Listening to both sides
– Being impartial
– Being fair
– Decisiveness
– Using a problem-solving approach
Resolving conflicts is essential in any organization. If not resolved, conflicts can lead to tension and hatred between employees.
This can lower morale and productivity in the organization.
5. They Make Decisions:
When it comes to making decisions, managers are the ones who make the call.
Moreover, they need to be able to think critically and make decisions that are in the company's best interests.
Some best approaches good managers use are:
– Considering all the options
– Weighing the pros and cons of each option
– Asking for input from others
– Making a decision and sticking to it
When it comes to making decisions, a manager needs to be able to think quickly. Therefore, they should make decisions that are best for the company.
6. They Handle Customer Complaints:
Customer complaints can be a massive headache for a company. A manager will be responsible for professionally handling these complaints.
Although they first let the customer service staff handle the complaints. But, managers come in when the situation becomes too difficult for the staff. Or when it is a legal matter.
The manager needs to have excellent communication skills to handle customer complaints.
They need to understand what the customer is saying. Also, they need to be able to resolve the complaint promptly.
7. They Develop Policies and Procedures:
Company policies and procedures need to be developed and implemented by someone.
That someone is usually a manager. Similarly, they ensure that the company is consistently and effectively run.
To develop policies and procedures, a manager needs to understand the companies:
– Goals
– Values
– Culture
– Structure
Therefore, once managers understand these things, they can develop policies reflecting the company's values.
8. They Keep Up with Changes in Technology:
Technology changes quickly, and companies need to keep up with these changes. A manager takes care of that.
They need to be familiar with new technologies and be able to implement them into the company.
They provide their employees with all the latest tools to increase their productivity.
For instance:
– Cloud computing
– Social media
To sum up, managers let the employees know how to beat the competitors with the technology.
9. They Manage Company Resources:
A manager is responsible for managing the company's resources. This includes ensuring that the company has the necessary resources to meet its goals.
These resources include:
– People
– Money
– Facilities
– Technology
Therefore, a manager needs to be able to allocate these resources in a way that is best for the company.
10. They Negotiate Contracts:
Contracts are an essential part of doing business. A manager negotiates contracts on behalf of the company.
They need to get the best deal possible for the company. For instance:
They might need to negotiate a lower price for the company or get a longer contract duration.
A manager needs to be able to negotiate contracts in a way that is beneficial for the company. If they make any mistake while negotiating a contract, it could cost the company a lot of money.
11. They Oversee Employee Performance:
Employees need to be monitored to ensure they are meeting performance expectations. A manager evaluates them regularly.
Likewise, they keep track of employee performance and provide feedback when needed.
They use specific methods to evaluate employee performance, such as:
– Performance reviews
– 360-degree feedback
– Employee surveys
Using these methods, a manager can get a good overview of how each employee performs.
Likewise, managers can use this information to improve employee productivity.
12. They Handle Human Resources Issues:
Human resources issues can be complex and tricky. A manager effectively handles these issues. Also, they resolve the issues in time.
Some of the human resources issues a manager might deal with are:
– Hiring and firing employees
– Employee benefits
– Employee relations
Therefore, a manager ensures that the company's employees are fairly treated and by law.
13. They Manage Budgets:
A manager prepares and manages the company's budget. This includes making sure that the company is spending its money wisely.
They need to be able to forecast future expenses and revenue.
This information is then used to create a budget that meets the company's needs.
In addition, a manager is responsible for ensuring that the company does not go over budget.
14. They Boost Profits With Effective Strategies:
Strategies are essential for any company. A manager develops and implements strategies to help the company meet its goals.
Furthermore, by implementing these effective strategies, managers boost the company's profits.
Some of the strategies a manager might use are:
– Sales and marketing strategies
– Operational strategies
– Financial strategies
By using these strategies, a manager can increase the company's revenue and profits.
15. They Represent the Company:
A manager represents the company to its employees, customers, and suppliers.
They need to communicate effectively and build positive relationships with these groups.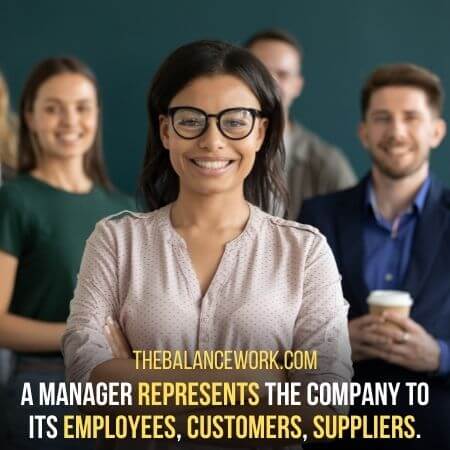 A good representative for the company is someone who is:
– Honest
– Professional
– Knowledgeable
– Friendly
By being a good representative, a manager helps build a positive image for the company.
16. They Recruit New Employees:
Recruiting new employees is a time-consuming process. A manager spearheads the recruitment effort. Likewise, they find the best candidates for the company.
A manager can identify good potential employees and bring them on board.
This process can involve:
– Sourcing candidates
– Doing reference checks
– Offering the job
Therefore, by recruiting new employees, a manager can fill open positions and help the company grow.
17. They Train Employees:
Employees need to training to do their jobs properly. A manager provides training to employees when needed.
Good training enables employees to be productive and achieve the company's goals.
It can involve:
– Orientation
– On-the-job training
– Training manuals
– E-learning
In addition, a manager ensures that employees can do their jobs effectively. Thus, training needs to be an essential part of a manager's job.
18. They Manage Projects:
Projects can be complex and challenging to manage. Thus, a manager oversees all aspects of a project and ensures they are on time and within budget.
To manage projects, a manager needs to have:
– Good organizational skills
– Excellent communication skills
– Knowledge of the project's purpose
Projects hold great importance for a company. Therefore, it is the manager's responsibility to ensure that they are completed successfully.
19. They Serve as a Role Model:
Managers should be role models for their employees. They should set the example and lead by example.
By doing this, a manager shows employees what they expect of them.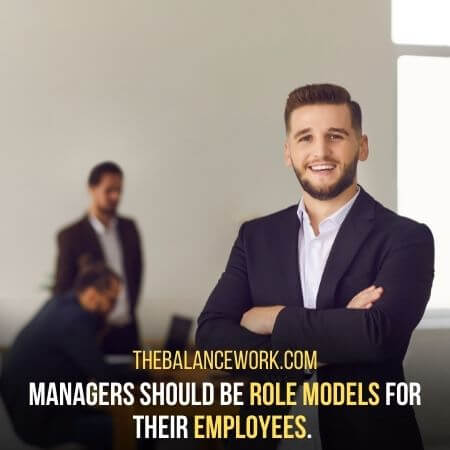 Furthermore, a manager can motivate their employees by being a positive role models.
A good role model is someone who:
– Has high moral values
– Behaves ethically
– Demonstrates good work habits
– Encourages employees to reach their full potential
Thus, a manager who is a good role model helps to build a positive work environment.
20. They Plan Events
Company events are a great way to build relationships with customers and suppliers.
A manager is responsible for planning and organizing these events. They need to make sure that they are a success.
Moreover, managers need to plan and organize events such as:
– Christmas parties
– Sales meetings
– Product launches
– Trade shows
By planning events, a manager can strengthen relationships with key stakeholders.
Therefore, managers are essential for any company. Moreover, they play several important roles and help the company to grow and succeed.
21. They Oversee Employees Grievances:
Employees may have grievances that someones needs to address. A manager oversees these grievances and provides a resolution.
Grievances can involve:
– Pay disputes
– Harassment
– Discrimination
Therefore, a manager can maintain a positive work environment by overseeing employees' grievances. Additionally, they can resolve any disputes that may arise.
Bottom Line:
In conclusion, a manager is an essential part of any company. They are responsible for several important tasks, such as:
– Recruiting new employees
– Training employees
– Managing projects
– Serving as a role model
– Planning events, etc.
By performing these tasks, a manager helps the company achieve its goals. They are a crucial part of the team and are essential for a company's success.