The question of how to quit a job you just started seems a bit unusual. Of course, getting a job is bliss, and no one wants to leave it.
But the problem arises when you are not happy with what you are doing, i.e., your job.
A job with which a person is not satisfied is a source of anxiety rather than happiness.
So quitting such a job is necessary for your mental health.
How To Quit A Job You Just Started?
But the question arises again that how to quit a job you have just started?
First of all, if you think that this job is not a good fit for you. And you already decided to quit it.
Then it would help if you found a way to do so, which doesn't destroy your image in the market.
Without damaging your professional image, you should have the skill to quit it.
This article is here to tell you how and when to quit a job you just started.
1. Consider Once Again
Before you make the final decision to quit your job, think about the situation at least once.
Try to find out other ways to help this situation because quitting a job is not easy, and you should make it the last solution.
Thoughtful communication with your boss about your condition can be helpful.
Ask your boss to change your schedule and rotate your responsibilities. This might help.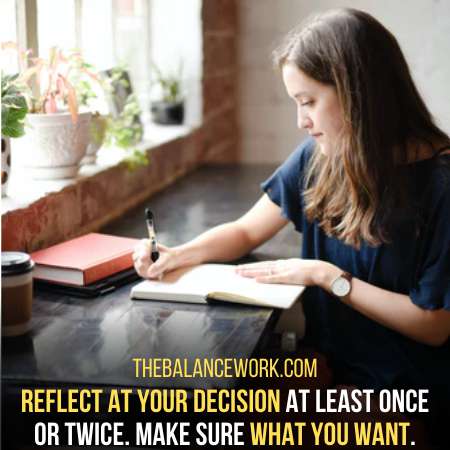 If it seems bearable after this happens, then try to stay for a little longer. Wait for the situation to get better.
If things get to be better, then it's well and good. But if the situation isn't changing and you're still unhappy with your job.
Then moving to the next step is what you should do.
2. Go Ahead With A Job Hunt
Having no job is the worst thing that can happen to a person. If you don't have a job in the line, then you must find one.
Move with a plan, and your management must be excellent.
It will help if you are looking for a job before you resign from the previous one. So you don't have to suffer from the financial crisis.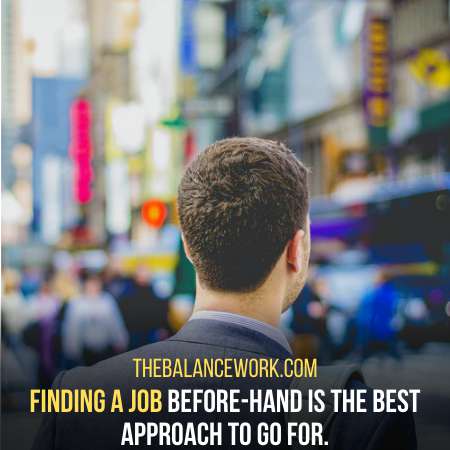 The interviewers next would ask you questions about why you are leaving a job you started.
Be sure to prepare yourself with good answers. Remember not to say anything negative about your current job.
It can leave a bad impact for sure. The recruiters might get discouraged and thought of you as a non-serious person.
3. Prepare A Resignation Letter
A resignation letter is a need while leaving a job to make it official. Write your resignation letter in a positive tone, which doesn't seem to be offending.
Be disciplined and professional while preparing a resignation. Don't go into too much detail to explain why you want to quit this job.
Yet, if you want to add a reason, make sure it's not senseless.
A perfect resignation letter is one written in business format. It needs to include your contact information and details of the company.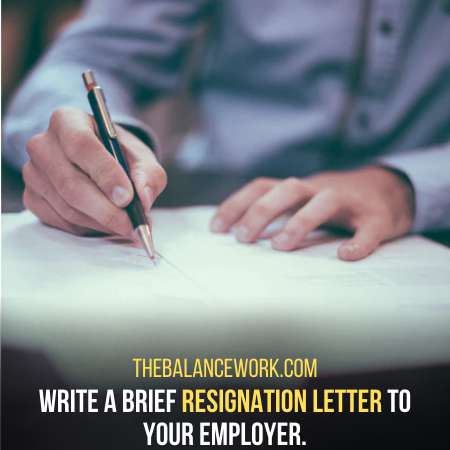 Remember to write the proper dates. It includes writing effective dates of the resignation. The standard time is two weeks.
But it will be more good to inform your employer for a month before. So he gets enough time to find a replacement.
Closing compliments should be positive. Don't say anything negative in your letter.
Writing thanks for the opportunity; you got to work; there is a good thing to do.
4. Give The Resignation In Person
Resigning by yourself shows respect to your manager. He may ask you the reason for quitting the job.
So make sure you answer in a good tone. The manager may try to give you alternative solutions to stay.
Prepare your mind to be firm in its place and keep your decision making strong. 
Your company will never try to waste their resources. So they'll try to make your stay at any cost.
So before going to the manager, make sure your decision is final and want to leave.
Prepare a positive response before-hand
5. Keep A Strategy
Remember that you don't need to burn the bridges while you quit your job. Keep the contacts you made while working there.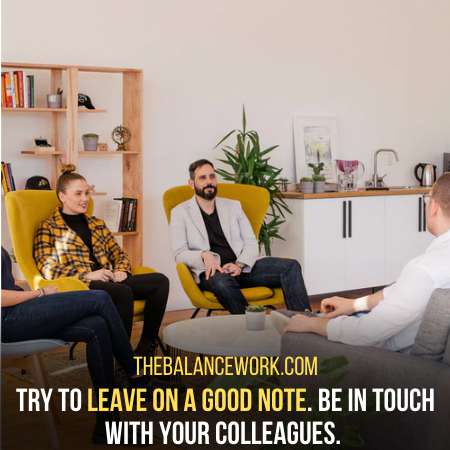 Keeping good relations with your boss and colleagues even after leaving the job. It can be a good thing in the future if needed.
Leaving on a bad note can result in bad outcomes. You might get blacklisted if you leave without prior notice.
6. Move Forward
If you resign from a job, it can make you think about your career goals.
After leaving the job, you might get anxious about how you will achieve these goals now?
There's no need to rush. Sit back and reflect on how to get things on track.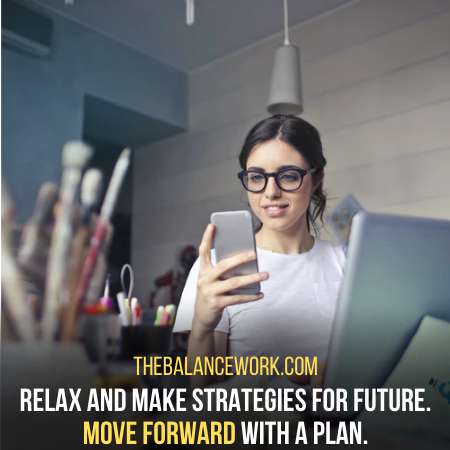 Remember that it was a job and you must take it as an experience. Keep the learnings with you.
Effects To Quit A Job You Just Started
What can be the perfect time to leave a job you just started? The answer is it's hard to figure out the perfect time to quit a job.
But if you can wait a bit more, you should because a wait can prove good for your professional career.
Yet, the suggestion is to give the resignation with two weeks' prior notice so that the employer can figure out alternative ways.
What can be the outcomes if you leave a job by being in the training period?
The outcomes are not going to be positive, and you may face trouble.
1. Going Blacklisted
We often get to hear about employees in companies who get blacklisted. Even their affiliated companies put them on the blacklist.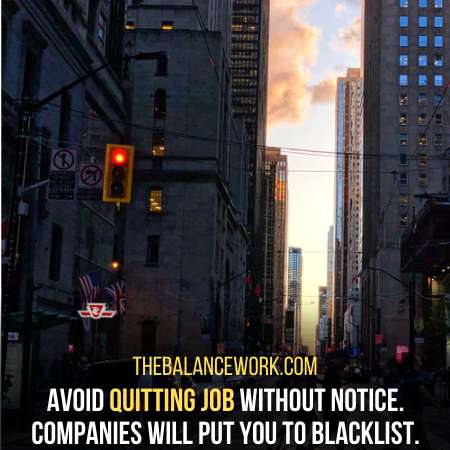 The reason is that they quit the job right after starting it. Getting blacklisted means, you cannot apply back to that company.
Even its partner companies won't hire such people.
Companies' right is to blacklist employees because they invest money and time in the recruitment process.
2. Destroyed Reputation
If you quit a job right after starting it, it can negatively impact your resume.
Your interviewer will ask the reason for quitting a job. The next company where you're applying might think that you'll do the same with them.
To some extent, resignation affects colleagues too. After you leave, the workload will get distributed among them.
So in case if you come across your colleagues in the future, they won't understand you.
Yet, leaving with a notice can lessen the effects. An apology can work too.
3. Financial Crisis
If you leave the job even before receiving the first paycheck. This means you will have to face a financial crisis.
You may have to get money out of your savings to fulfill the needs. So your savings get disturbed too. Your money management must be strong here.
So make sure you have a job in line before you quit the first one.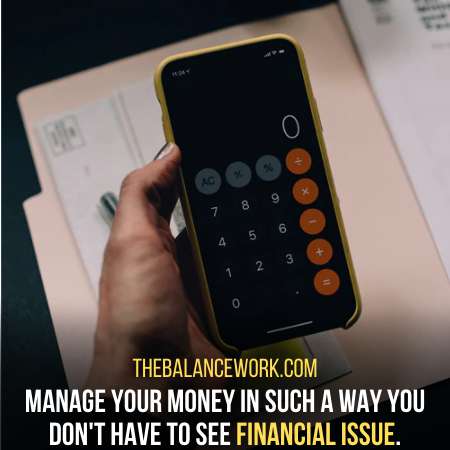 If it is not possible to stay a little while, you must have a proper plan.
Without a financial plan, you cannot survive after you leave the job. Also, make sure to leave the organization by letting your employer know.
Possible Reasons To Quit A Job You Just Started
What can be good reasons for quitting a newly acquired job? Here are some reasons, and yours can be one of these.
1. The job is about something you never wanted to do. And it's not what you were looking for.
2. The job offering ad has something that is not true, so that the company might lie to you.
3. The workplace has not enough protection. And it feels unsafe to work there.
4. You're asked to do that is not right according to your moral or ethical values.
5. The boss or a colleague is abusive, and there is no way to make them treat you better.
6. At first, you thought you wanted this job. But this is not going to cause any growth in your career.
Frequent Asked Questions
How To Quit A Job That Just Started 3 Days Ago?
The first thing you should do to leave a job is reconsidering the situations. Ensure that your decision to quit is right. Give notices to your manager and resign personally. Your resignation needs to be in writing. Remember not to repent after you leave. Keep your spirits high.
Is It OK To Leave A Job I Just Started?
No matter how worse the situation is. No one can define the right time to leave a job. Waiting for a long time can sometimes prove to be good for your career. But if leaving your job has become inevitable. Then you must give notice two weeks before the resignation.
Does Quitting A Job Look Bad?
Quitting a job is not the last resort. So quit when you think there is a need to do. To quit the job is not going to be a risk for your career; neither is selfish. Leaving a job is not an easy way. Sometimes it proves to be difficult. Last but not least, quitting a job is not about failure.
What Happens If I Quit My Job?
The circumstances that occur after you quit your job depends on your employer. He can at the spot end your job and make you stand out the door. Yet, in some cases, employers allow you to stay on board. So that you help in the transition until you leave the company officially.
Conclusion
Leaving a job is not an easy decision, so decide wisely. Whatever the decision is, you must have to stick to it.
If you stay for a job or leave it, remember not to be harsh on yourself for this decision.
A job we don't like doesn't need to be a bad try. Sometimes it leads to such opportunities that prove to be great.
Take your time to see if there is something good for you in this job. Even if there is nothing, you must have learned new things.
Careers aren't built on straight paths. Neither success is a one-step achievement. There come ups and downs. So always look for what you can get from this situation.
If you think that this job is a mistake, don't let embarrassment come your way.
It will be good if you keep on working, and at the same time look for a new job.
Leave a comment to let us know how this article helped you.
Last Updated on 2 years by Shahzaib Arshad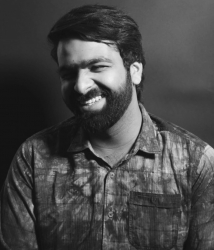 Latest posts by Shahzaib Arshad
(see all)