A financial advisor is like a therapist. They share their client's most significant life moments like retirement and handing inheritance.
Also, it helps the clients to get them to face their fears like running out of money.
It makes the career of a financial advisor so rewarding. But it's not that easy to be a financial advisor.
A 6 Step Process For How To Become A Financial Advisor
Being a financial advisor, you have to hold yourself to the top standard of professionalism and integrity. And the client's trust gets earned through passing difficult exams.
Is this career the right option for you? Read this article and then decide. Also, see the steps to become a financial advisor.
1. Start Your Bachelor's Degree
If you're enrolled in a bachelor's degree, your half problem is already solved. You're on your way to be a financial advisor.
If we look at the expert financial advisors, they have graduated in a business or finance program.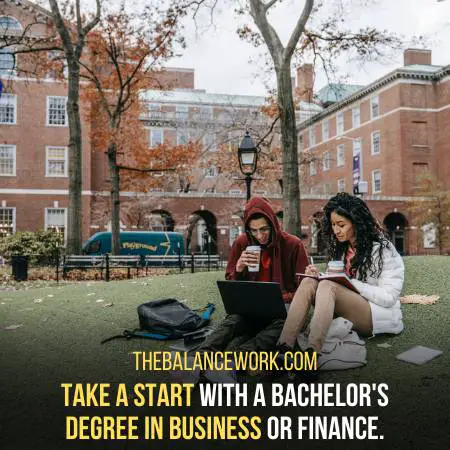 One more reasonable option is to consult someone who is already working in this field. Interview them and get some advice on how to become a financial advisor.
Ask them common questions like what a day in the life of a financial advisor is like? Also, what are the advantages and disadvantages of working in this field?
It portrays the industry in front of you, and you get an idea of how it will be to work there.
2. How To Become A Financial Advisor – Earn The Degree
Learn the things from your courses according to what you'll be doing in the working world. You can apply financial and economic theories in your courses.
It will give you an insight into how to create and manage finance and security portfolios.
You'll probably get assignments of preparing and interpreting the financial information.
Learn how to apply rules of security markets in your decision-making. Also, describing the legal implication of markets to clients would become more manageable.
Get yourself skilled in communication, leadership, and collaboration within the organization. It will help to assist your employer in reaching the targeted goals.
3. Complete An Internship To Become A Financial Advisor
While being in college, you can pursue an internship with a financial firm or a sole practitioner.
You can take a closer look at what it means to be a financial advisor. And you will get to do it daily.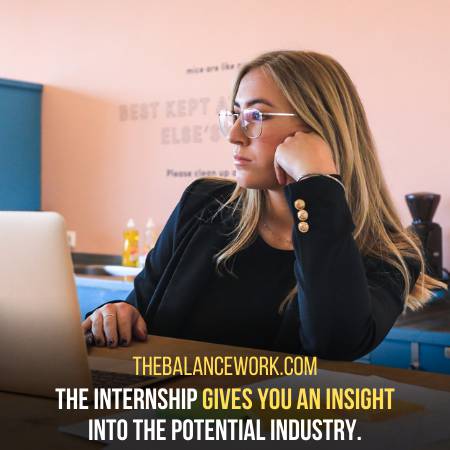 You'll also get a chance to network with existing financial advisors and also find a mentor.
The relations you'll form during your internship sometimes lasts forever.
The internship enhances the resume; it shows that you've got the experience. Employers prefer to hire someone with prior experience.
4. How To Become A Financial Advisor – Do The Job Hunt
After you get done with your degree and got some experience as an intern, start the job hunt.
To begin your job hunt, you need to have an outstanding resume. There are so many resources out there to help you write such a resume.
Here are few tips for you to write a resume.
– Go Beyond Your Experience And Education
Talk about the skills that set you apart from other people. Effectively show what makes you a great employee.
Make sure to portray yourself as the best fit for this position.
– Avoid Wasting Words
Go with the short and accurate statements. By seeing such words on your resume, the employer identifies what you're trying to point out.
– Highlight The Important Stuff
Working on a template is alright, but you should present your uniqueness to employers.
Feel free to make changes in the template and add skills that sell you as the best employee.
5. Get Certifications
Financial advisory is a competitive field. Many advisors in this field continue to pursue certifications throughout their careers.
Such certifications help them to set their standards apart from their competition.
These certifications will help you to get some experience and decide what kind of work you enjoy.
So decide what kind of certifications you want to build your career. Insurance licenses and security licenses are some common certifications pursued by advisors.
6. How To Become A Financial Advisor – Get Some Additional Education
The thirst to seek further knowledge can make you excel in any career. Most of the financial advisors go back to college to get a master's or even a doctorate.
Your job as a financial advisor is to provide valuable financial advice to clients.
The purpose of further education shows your passion for providing excellent service. You keep on growing and proceeding in your career by getting extra education.
As society is more financially aware, the demand for financial advisors is increasing.
So as you've understood the process for how to become a financial advisor, you're ready to go. Prepare yourself to provide valuable advice to your clients.
What Does A Financial Advisor Do – How To Become A Financial Advisor
Financial advisors are typically known to make well-informed financial decisions for their clients.
These decisions vary mainly depending upon the problems of the client. It can be either investing in a retirement plan or estate planning.
Working in a variety of settings, they can get found in large banks. Also, brokerage firms with smaller firms and independent advisors are increasing in number.
Financial advisors specialize in a particular area like retirement planning or investments.
It can also be a specific type of client or a particular type of account like workplace plans.
1. General Duties Of A Financial Advisor
All financial advisors have the same kind of responsibilities regardless of their specialization.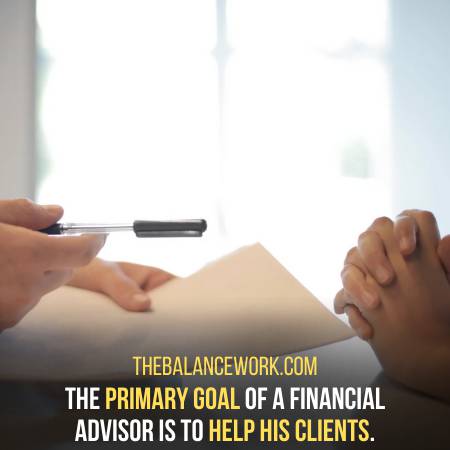 Their objective is to help their clients solve their financial puzzles.
Also, guide their clients to make financial decisions with minimum risks.
2. Daily Duties Of A Financial Advisor
A typical day of a financial advisor gets spent meeting with prospective clients. They review plans with existing clients and bring solutions for new clients.
Every day is a different day because every client has specific problems.
So there's diversity in a financial advisor's life.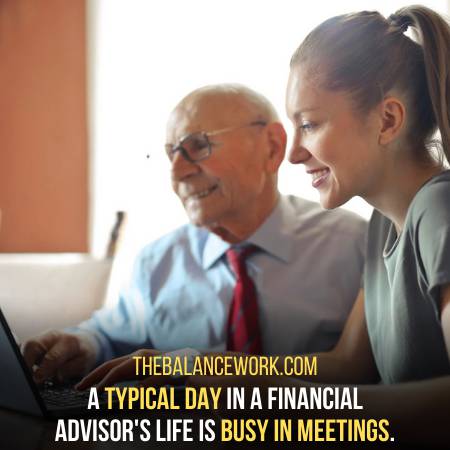 Their days are mostly jam-packed with calls, whether it's for client calls or for managing the team.
While not dealing with clients, they prepare for client meetings. Also, market themselves to potential clients in marketing events.
Attending educational seminars is also a duty for a financial advisor.
Which Are The Required Skills – How To Become A Financial Advisor
Not everyone can choose to enter in this industry. It's a particular career and needs people with particular skills.
Here are some of the skills you need to become a financial advisor.
1. Paying attention to every detail.
2. An aptitude for sales and marketing is crucial.
3. You should get skilled enough to build strong relations with clients.
4. Comfortable dealing with numbers and analyze the data.
5. Should be able to communicate with a broad range of people.
6. Ability to simplify complex ideas.
4 Pros Of Becoming A Financial Advisor
Like every other career, being a financial advisor has its own perks. These benefits go well beyond any compensation.
Here are some primary benefits of being a financial advisor.
1. A Limitless Income Potential
The biggest perk of this career is there's no limit on earning potential for advisors.
They are either fee-based, commission-based, or sometimes a combination of both.
It means their income basis on the amount of new business. Or sometimes it's based on recurring the revenue created each year.
However, the pay structures vary. Financial advisors, depending upon their ability, earn as much as they want.
2. Giving The Most Meaningful Advice
Advisors offer meaningful advice, but that's not the sole reason to join this industry.
Yet, this aspect is the most rewarding in this industry.
Clients are sometimes too confused about which investment decision to take. Here comes the most significant role of a financial advisor. He educates the clients so that they can make proper decisions.
The success of the client means the success of the financial advisor.
3. Creativity While Practicing The Structure
It's an opportunity for financial advisors to be creative while building client bases.
Some advisors prefer to serve the baby boomers generation. At the same time, others focus on the millennials.
They can also specialize in a specific type of client like doctors and business people.
By providing a broad range of services and products to clients, this career is worth the effort.
4. Flexibility In Work Schedule
It's a real-time challenge to maintain a balance between personal life and work. And it's even harder when you begin a new career, so is the case with financial advisors.
But once an advisor builds a client base, the career itself becomes flexible.
Advisors do have the perk of scheduling client meetings according to their calendars.
3 Cons Of Becoming A Financial Advisor
Although there are pros of a financial advisor career, the cons are also considerable.
1. Highly Stressed Industry
People experience significant stress at the beginning of their careers. The industry of financial services is highly tangled with the global domestic markets.
When there's a downfall of the economy, people run towards their financial advisors.
And it's the job of advisors to maintain their client's emotions based on the market changes.
It makes the job highly-stressed at times.
2. A Constant Search
It's not easy to start a career in the financial services industry. Most of the financial firms have set sale quotas that need to get met before the month-end.
It means that the financial advisors are in a constant search for new prospects.
Many people leave this industry due to the time and money spent on building prospects.
Advisors having small networks find it more challenging to build a book of business.
3. Regulatory And Compliance Requirements
Financial advisors must have a license to provide service and products to clients.
And the process of getting that license is quite lengthy. Sometimes advisors also need to complete continuing education to keep their license updated.
Keeping up with these regulatory requirements is not easy. Although it helps to save the clients from malpractice, it's costly and time-consuming.
Frequently Asked Questions
Is It Hard To Become A Financial Advisor?
In simpler words, yes, being a financial advisor is hard. If you're looking for a job where you can sit back and coast by, then this career is not for you. But you can get a good trait from this, and that's the ability to learn new things.
Do Financial Advisors Make Good Money?
The pay of a financial advisor varies by city, state, and level of experience. Your profile as a financial advisor also affects the salary you get. However, the average salary of a financial advisor is 87,850 dollars. It's above the national average income.
Is A Financial Advisor A Stressful Job?
The people in this career have to experience a great deal of stress at the beginning. As an advisor, you have to manage the client's emotions according to the market conditions. And it can be quite stressful.
Why Do Most Financial Advisors Fail?
Most of the new financial advisors fail because of a lack in their vision. They don't precisely know where they should go. Not having defined goals and concrete plans also make them fail in this career.
Conclusion
Succeeding in this career depends on the ability to execute the decisions wisely. To excel in this field, you should have a comprehensive background and training.
Necessary certifications and interpersonal skills are also required to maintain the new business.
Although this career is challenging, it offers both personal and professional rewards.
The financial services industry has the most competitive jobs. Valued clients would go to advisors having a thorough knowledge and other credentials.
Decide and take your first step to be a financial advisor!
Share your thought in the comment section below.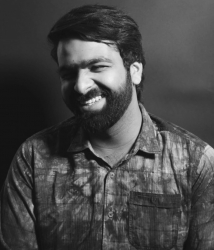 Latest posts by Shahzaib Arshad
(see all)