If you do not like your current job, it is best to talk to your boss. But how to tell your boss that you are unhappy?
A good conversation between you and your boss can help you both figure things out. You can find what factors are unsatisfactory and how to solve them.
Approach the conversation positively and effectively. You will learn below how to tell your boss that you are unhappy:
10 Steps For How To Tell Your Boss That You're Unhappy
Make sure that you have a positive and constructive conversation with your boss. You need to follow these ten steps to tell your boss that you are unhappy.
1. Determine The Sources Of Your Unhappiness:
Determine why you are unhappy with your job before approaching your boss.
"This demonstrates your ability to show what you want and don't want. You can reach a solution that makes everyone happy."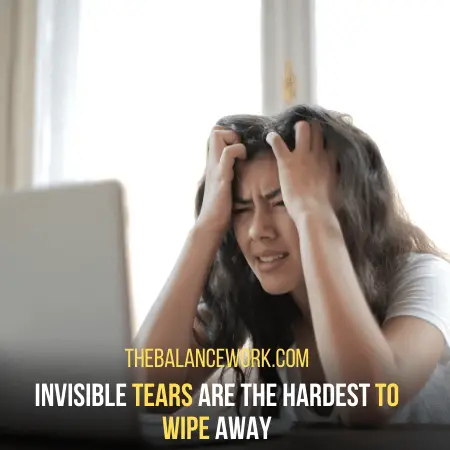 Consider the following common causes of dissatisfaction and the underlying factors:
– You're bored, which may say that you're unmotivated or unchallenged. The reason can be performing the same task for an extended period.
– Believe it or not, it is your boss's responsibility to assist in resolving any issue that is making you unhappy. The boss can do something, but actually, he is not doing it.
– You have the impression that your heart isn't in it.
According to a recent Gallup poll:
"53% of workers are disengaged at work, with 13% "actively disengaged."
– You're stressed out, or the hours are long. It can be due to a backlog of responsibilities and projects.
– You dislike your boss or team leaders due to feeling unrecognized or unappreciated. And as a result of this, you have become resentful.
2. Recognize The Major Issue:
After finding the source of unhappiness, the next step is writing down your feelings. Write everything about your existing job situation.
Determine what aspect of your job is causing you to become dissatisfied.
You can find the real issues if you list everything that makes you unhappy about your work situation.
It also provides an outlet for any negative emotions you may be experiencing. Before talking to your boss, make your mind clear.
3. Be Open And Truthful When Telling Your Boss You are Unhappy:
The third step in resolving a problem is to have an open conversation with your boss.
The biggest reasons are:
– Lack of opportunities for advancement within the company
– Dissatisfaction with pay.
Other causes include undervalued and under-challenged employment. A corporate culture without aspirations or values can also be a cause.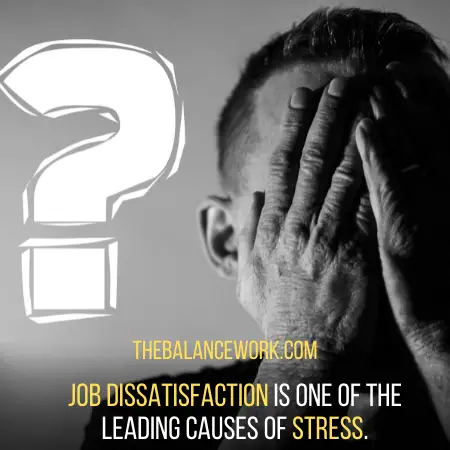 Speak to your boss about the lack of career advancement opportunities. Setting new goals will provide you with a renewed sense of purpose and direction.
Essential factors in employee retention are:
– A clear career progression plan
– Opportunities for growth 
4. Attempt A Formal Approach To Communication:
The next important step to follow is using a formal approach to communication. At the same time, it is generally accepted that conversations should be in person.
Formal communication through email, letters, or digital forms can be a suitable approach. For example, you are a remote employee, or your boss is difficult to reach.
Furthermore, you may want to begin your conversation with a formal meeting request. Afterward, include a brief explanation of your challenges and solutions.
Following it, request a meeting to discuss in-person or over the phone.
It ensures that you communicate your unhappiness. While also allowing management time to consider how to respond.
Then, when you meet, it will be with calm heads, and everyone will understand and get ready.
5. Plan Out What To Say:
After that, you should think about what you're about to say. Prepare a suggestion for improvement.
Provide a solution for each issue you face that makes your job unsatisfied. It will help you focus on problems, solutions and keep the conversation productive.
Also, find ways to improve efficiency for your whole department, if at all possible. If you have positive solutions for the company's improvement, your boss will like to listen to you.
6. Arrange The Meeting To Tell Your Boss You Are Unhappy:
Arrange a meeting with your boss to limit the distractions while talking to your boss.
When you schedule the appointment, inform your boss that you want to discuss some ideas like strengthening or improving your coworkers' morale.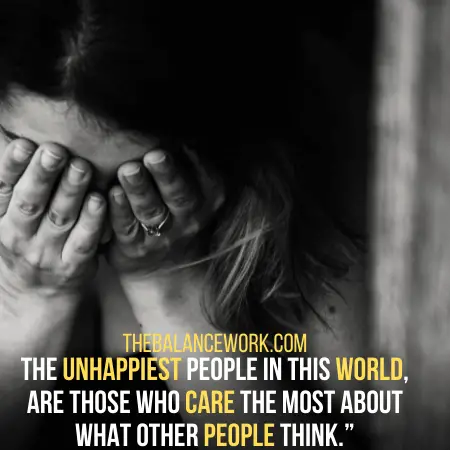 This way, the boss will approach the meeting with an open mind. Your chances of getting his attention and solutions will increase too.
7. Maintain Body Language:
An important thing to see in meetings is maintaining your body language.
It is critical to check your body language throughout the meeting. It will make sure you are confident and active.
"Maintain eye contact, do not slouch, smile, and add humor whenever appropriate."
Shake your boss's hand firmly at the end of the meeting and express your gratitude for their time.
Make it clear that you can plan ideas to change the office work environment by working together.
8. Describe Your Dissatisfaction:
The next thing to focus on in the meeting is describing your dissatisfaction. Express your concerns in a positive manner.
While telling your boss about the issues that make you unhappy, you have to show respect.
Do not blame your boss or other employees in your department or company. Rather than this, calmly explain how you've been feeling about your position.
And why you haven't been as enthusiastic about your work these days.
"Your conversation should be upbeat. Furthermore, it should focus on your determination to find enjoyment in your role."
Your boss will appreciate your dedication to finding fulfillment in your work. He may have suggestions for doing so.
9. How To Tell Your Boss You Are Unhappy- Provide Solutions:
To counteract any negativity, present a list of potential solutions right away.
It will show your boss that you have thought about the issue and are eager to find a solution.
It indicates that you are a problem solver who accepts career responsibility.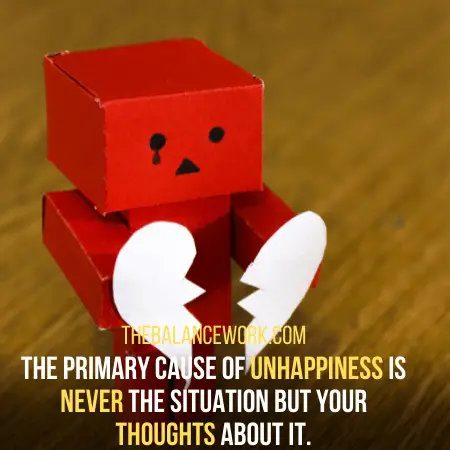 To lead exemplary conservation, provide solutions that will benefit the organization. 
10. Seek Suggestions:
If you don't have any ideas for solving the problem, use the meeting to request suggestions from your boss. It is instrumental if your situation involves another coworker.
In this case, your boss may have suggestions for improving the relationship. They might be able to recommend strategies that have worked in the past.
But if they don't have any suggestions, you can develop new ones together.
Why Is It Important To See How To Tell Your Boss That You're Unhappy?
Let's look at the question of why to discuss your workplace unhappiness.
A boss may be unaware that their employees are not happy with their jobs. Therefore, it is essential to see how to tell your boss that you're unhappy.
Most employers prefer that their current employees come to them to share issues. It is far better than finding a new resource, training, and retaining them.
It is cost-effective for businesses to keep talented employees and maintain high morale.
Your boss will like to find ways to help you rediscover personal fulfillment in your work.
It will ensure that your business continues to keep you as an employee. As a result, it is critical to see how to tell your boss that you're unhappy.
What If I Want To Quit? 
Though telling your boss that you are unhappy can change things, you sometimes have to quit.
Ultimately, this decision is by the individual whose happiness matters most.
However, bear in mind two things for quitting early: 
– Your Resume
– How To Get A Good Reference From Your Former Supervisor. 
Nobody wants to hire someone who leaves after just a few months. So always keep them in mind when considering this decision.
How Can I Make My Boss Happy? 
It isn't easy to be the only one in an office who likes their job. But you cannot force others to feel the same way you do about your career path.
Everyone has different interests and passions that drive them forward. Thus, if you cannot find common ground with your supervisor, it will be best to change jobs.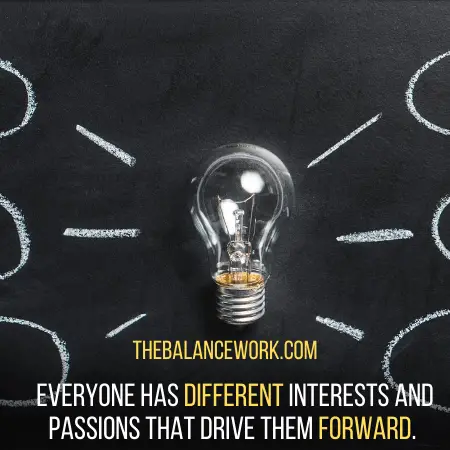 But before making any rash decisions, consider these tips:
– What are some of the issues around here? 
– What are some ways I might have contributed to these issues? 
Once you view them, please find what you can do about them.
How To Tell Your Boss You Are Unhappy- Move Forward:
After telling your boss you are unhappy, you should waste no time acting on the suggested changes.
You may need to plan based on your ideas during the meeting. However, more sessions may be necessary to make the concept a reality if you need changes.
If your meeting with your boss did not go as anticipated, you need to search for new opportunities. 
Conclusion:
"Life is fleeting. Don't waste 40+ hours a week at a job that makes you unhappy."
Many workplace issues have simple solutions, but you'll never know if you don't ask.
Remember that your boss may be unaware of your feelings. Instead of becoming enraged, follow these steps to know how to tell your boss that you're unhappy.
You will gain confidence and determine which is best for both of you.
Last Updated on 2 years by Shahzaib Arshad