Are you confronting the question, "How to tell your boss that your coworker is slacking?" If yes then, let's talk about this workplace issue here.
You might have been facing this problem for months. But now is the right time to take action. This article will guide you on the matter.
Here we will discuss some basic steps to follow to tell your boss about your slacking coworker.
How To Tell Your Boss Your Coworker Is Slacking – 5 Steps To Follow
We would not let you wait now; let's start discussing the steps for how to tell your boss your coworker is slacking;
1. Describe The Situation To Your Boss:
The boss sometimes overlooks the issues in coworkers' performance. It is because some of them slack and others follow.
Boss may also regard the slacker as untouchable if he is in the senior management.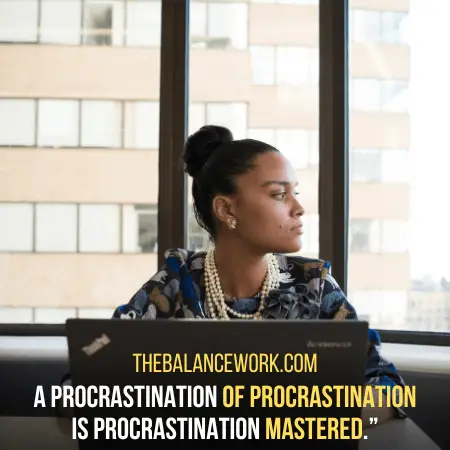 You should raise your voice against poor management in the workplace. It, without doubt, feeds off of those who work hard there.
Plan an appointment with your boss about those slacker employees. Explain to them in detail what effects a slacker employee has on the work environment and people.
You should be respectful, courteous, and diplomatic in your demeanor.
Your boss will become defensive and disagree with you. Your concern, however, is valid that management does nothing for those who procrastinate.
2. How To Tell Your Boss Your Coworker Is Slacking- Provide Evidence:
Your boss may think you want to create trouble and drama without soundproofing.
Collect voice mails, emails, documents, and notes that prove what is going on during the work.
Slacker employees should send emails. For example:
– Apologizing for missing deadlines
– Requesting to extend deadline tasks
– Remedies on missing any tasks.
Provide proof that you tried to discuss the issue with your coworker before bringing it to the boss. You may provide copies of several emails you have sent to that coworker.
Request advice from your boss on dealing with coworkers who don't perform well. Tell your efforts about your work.
Set priorities when working on a program with a strict deadline and can't rely on a lazy coworker.
You can also recommend that the employee is in an open space with others watching them. They won't be able to use smartphones or rest at work in such away.
3. How To Tell Your Boss Your Coworker Is Slacking- End Your Concern
But first, lets us cut your concern about approaching your boss. Your relationship with your boss and his personality is a way to handle it.
You should be pretty direct if you have a good relationship with your boss.
"Could I get your opinion on something?" For example; You may say if your colleague asks you to do bits and pieces of his work.
You're happy to assist when needed. But you see your coworker spending so much time socializing rather than working.
That you would prefer he devotes more of his time to work before calling on me for help.
You've tried talking to him but haven't been successful. Do you have any suggestions for how I should handle this?"
4. Don't Say Anything Like This:
"I don't know how you can stand to work with her; she's so lazy!"
"I've never seen anything like it; it's like he doesn't even care about his job."
"It's embarrassing; we're the only people who are working here."
Leave the office gossip for your next happy hour with friends. It is not the time or place.
5. Be Careful of How You Say Things:
"Can I talk to you about something?"
"This might be a little awkward, but I need to talk to you about something."
Start with phrases that show your concern and tell why this issue is essential to consider.
6. How To Tell Your Boss Your Coworker Is Slacking- Suggest Solutions:
"I've been trying to talk to her, but it's just not working."
"I'm not sure what the solution is, but I thought you might have some ideas."
Giving possible solutions will make your boss feel like you want to fix the problem. You have to ensure that your boss doesn't see it as complaining only.
How To Deal With Your Coworker's Slacking Attempt To Push His Work Onto You
We know that there might be some scenarios where your coworker wants to push his work on you. It can be an important reason to tell your coworker is slacking.
Say, "Let us discuss this issue here."
If your coworker tries to ask you to assist him in finishing his job because he wasted time, politely refuse.
Be relaxed about it, and don't try to teach him a lesson by explaining that he created his situation. It is better to refuse to let him pressure you into doing it.
For example, you may say, "I'm sorry, but I have too many deadlines," or "I wish I could help, but I've got a lot on my plate.
You'll make it easier for your boss to filter what's going on if you don't help him cover up the results of his slacking.
In a similar vein, who are these employees that your coworker spends so much time visiting?
Point to such employees that they are enabling some of the behavior.
You may do this by providing him with a chatting outlet. They should be too busy to talk when he comes by to socialize.
5 Things To Do Before Telling Your Boss Your Coworker Is Slacking
We sympathize if your colleague spends his time surfing the internet, shopping online.
It is the worst to work with someone who procrastinates and slacks. Such a coworker ruins his reputation and yours too.
And if you want to deal with it effectively, follow all of the steps listed below.
1. Don't Allow Slacking People Influence You:
Do not care about what your coworker is doing.
So, even if it's annoying and difficult to be around them, ignore them. And keep your attention on what you're doing.
It doesn't matter if they're stuck on Facebook or are talking to someone. Only focus on your work and deadlines.
Do your work in the best way possible and finish the assignment.
2. Try To Show Your Leadership Abilities At This Point:
Turn the tables and use this opportunity to present to your peers your capability.
So, inform your seniors that your colleague shows little interest in their work. And that you would like to finish it instead.
Assume that the final deadlines are approaching and that you cannot postpone work. This situation will make you appear a leader, and your boss will begin to like you more.
3. Speak To Those Slacking People:
Another option is to inform them that you have noticed and all your colleagues agree with this. Someone in a higher position in the office has also seen inattention.
Do not be aggressive when speaking, especially if the coworker is your peer.
Tell your seniors if they have not completed their assignments and are slacking off. You have a right to act on it because it affects your work.
If you're comfortable telling them this, add that you're aware of the impact it could have on the entire team.
"Be straightforward and truthful."
Someone who works hard but hides when procrastinating makes no difference.
You don't have to be concerned about that. What matters to you is your results, not your slacking coworkers.
4. Don't Let Them Make Your Life Difficult:
Whatever you do, make sure they don't make your life difficult. Also, could you not spend too much time with them?
Tell them you don't have time for them if they start a conversation with you.
Experts say it's tempting to follow people like this and get away with it. It is, therefore, essential to make sure you're not getting involved.
If your friend is a significant distraction, you must find a suitable solution.
You can either notify them or speak with the manager.
As a result, act maturely and only use management as a last resort. On that note, best wishes to your colleague. We hope they take this as a wake-up call and get their act together.
After all, your coworker can do the best thing right now is to get back to work.
And if they did not understand this message, you must take action. As mentioned earlier in an article, speak with senior managers at once.
5. Deal With The Result Of Slacking Coworkers:
Never avoid your responsibilities due to an unproductive colleague. Instead, finish your assignments and report to them about their poor performance.
If you act in this manner, people will notice your dynamic behavior and respect you. Also, you could ask for help from colleagues whenever required.
But remember that your main aim should be completing tasks before time. You must be confident that you're capable of finishing your tasks no matter what.
If so, go and do them and come back with results.
Conclusion:
You need to use all options given above and see which one works for you.
If none of them is that effective, the only solution is to speak with your boss. You'll have a unique opportunity to show him your worth.
Therefore, it would be better to use this chance instead of ignoring it. You can overcome any disadvantages by following these steps.
So, do not lose hope because there's still time for you! We wish you good luck!
Last Updated on 2 years by Aleena