Being a mom, you need to showcase all of your skills for parenting and managing daily life.
Life is a bit more hectic for single moms. Juggling the kid's needs with other responsibilities can be highly stressful.
15 Time-Saving Jobs For Single Moms
You should look for a career that allows you to make a balance between work and life.
Here's a definitive list of 15 jobs for single moms you need to have a look at. We've taken into account the flexibility, earning potential, and ability to work from home.
1. Teacher
The education jobs are on the top of this list "Jobs for single moms". There are reasons behind it.
The first one is convenient working hours. Unlike other jobs, teaching demands less time.
Either you are a full-time teacher, substitute teacher, or serving as a paraprofessional. You have the advantage of using a skill that you already own.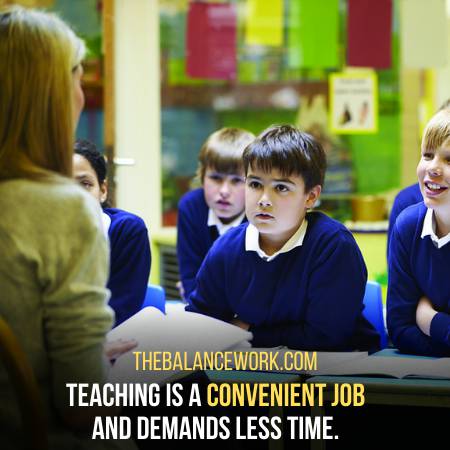 Being with your own kids, you do know what their needs are. So you can better pay attention to the needs of other people.
As an educational professor, you have to meet the needs of kids. Children are delicate beings who need to get attention and love from adults.
You can make a difference by offering your love. So consider going into education jobs and earn more being a single mom.
2. Administrative Assistant Job
The job of an administrative assistant is to keep things running smoothly in an office. Assistants give a supportive hand to the staff.
They schedule meetings, organize the information and perform other tasks as per need.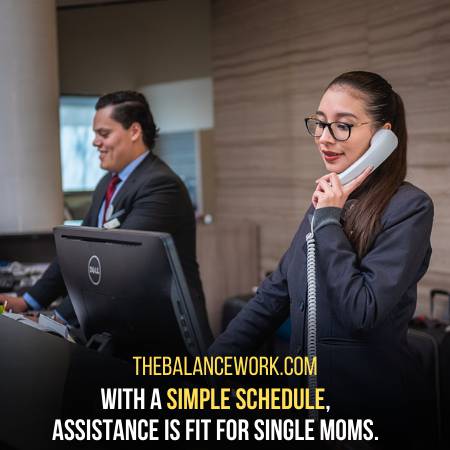 This job has a straight and simple schedule which makes it a perfect fit for single moms. So you won't have to work overtime.
It depends on the employer how much he makes this job busy. But generally, the administration doesn't demand too much effort.
3. Jobs For Single Moms – Blogger
You have a passion and good writing skills, then why not showcase your skills? It might take a bit longer to earn from a blog. But that wait is worth it.
It costs nothing to start a blog, and you can make loads of money out of it.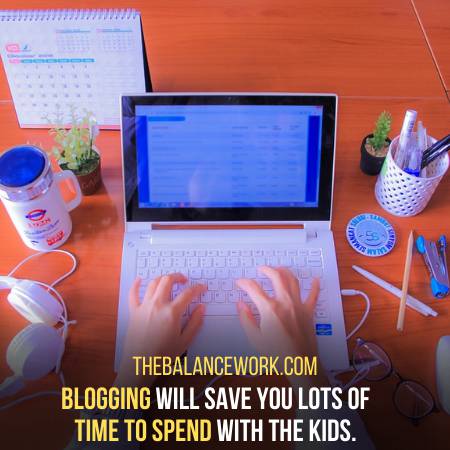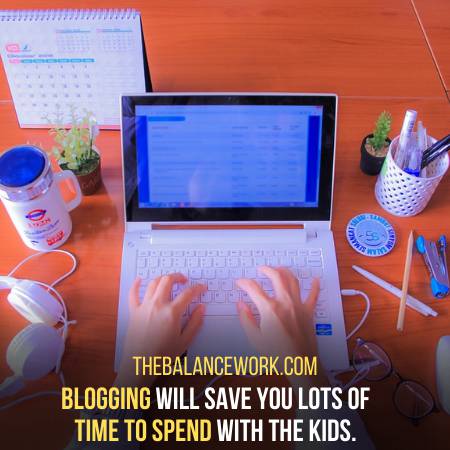 Even you'll be earning more income than the advertisers wanting to get featured on your blog.
Most people keep the blog as a side hustle in the beginning. In that time, it won't bring money to you.
But the advantage of working from home, being around your kids, wins it all!
4. The Job Of A Health Care Professional
Another perfect job for moms joining the workforce is a health care professional. Being a mom, you know what it takes to care for your kids.
So you have got sympathy for others too. Think about it!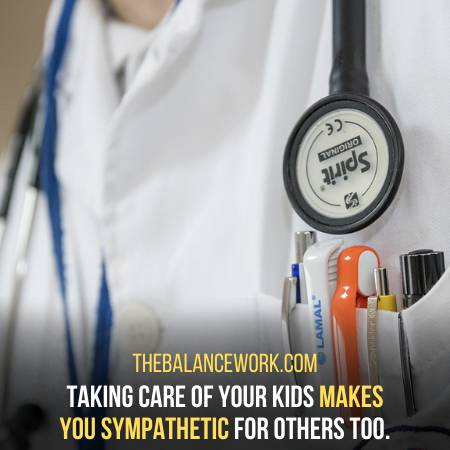 Healthcare is a vast field. Nurses, healthcare aides, and lab technicians choose whatever you want to be.
If you're a single mom looking for jobs out there, consider the healthcare profession.
These jobs are well-paying and always remain in demand. Also, the flexible schedules lessen the worry of finding quality child care for your kid.
5. Entrepreneur – Jobs For Single Moms
The entrepreneur also keeps a dominant place in the list of "jobs for single moms." Being an entrepreneur, you can create and sell the products of your choice.
Or you can choose to start a full-fledged business of your own. You'd be depending on yourself, and it provides you the opportunity to be successful.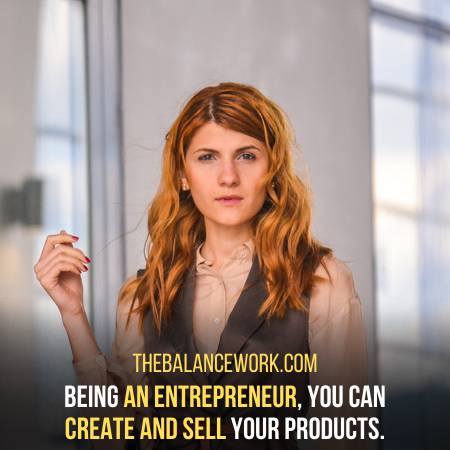 Surround yourself with positive vibes and positive people. You can also socialize with single moms who are business owners and entrepreneurs.
It's an excellent way to share experiences and resources with one another.
6. Copywriting Is A Good Job For Single Moms
A copywriter is another job having a high-earning potential. It has the choice of working as a freelancer or a full-time worker for a single employer.
This job also offers flexibility which is a great perk for you as a single mom.
Most businesses, either small or large, need the help of a copywriter.
It makes this job high in demand. If you have good writing skills, you have the probability of getting a career in copywriting.
7. Be A Marketing Professional
If you have the power of convincing and keep a high passion, then be a marketing professional.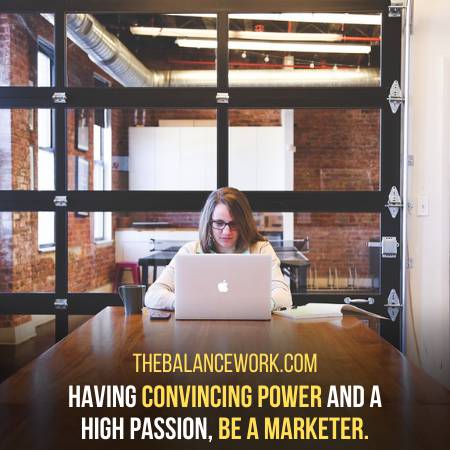 Suppose you think that you don't have lots of skills to put in your resume. Then think again! You already do marketing in your daily life.
Don't you pitch something to your kids to get them to go to school? Yes, that's where your skill is hiding. It shows that you're a born marketer.
You just have to choose the role where your skills fit in the best. If you love to plan birthdays and parties, then you should try event marketing.
However, having writing skills, you should go to content marketing.
If you love to spend your time on Facebook, Instagram, and Twitter, then go for social media marketing.
8. Virtual Assistant
Virtual assistants work from home, with clients of their choice; it's a flexible job. And this is what makes it perfect for single moms.
It's quite like the job of an administrative assistant. You'd be assisting someone's business and taking care of it.
But it has a perk, and that is you can work from the comfort of your home.
9. Jobs For Single Moms – Childcare Provider
If you choose to be a childcare provider, you can start a daycare center at your home. You'll get to take care of cute little kids along with your own kids.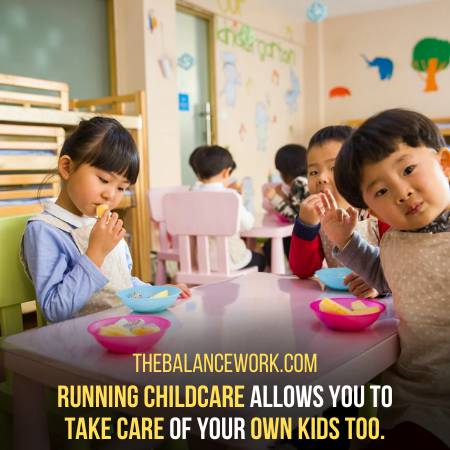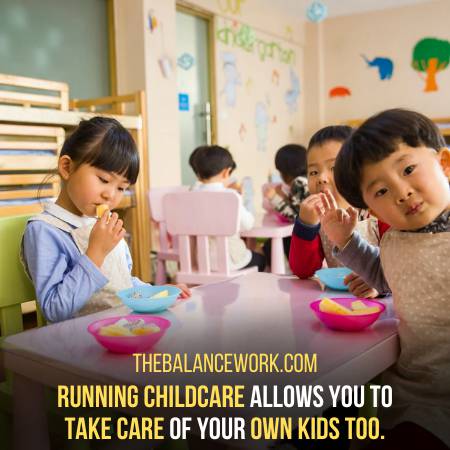 You can also provide your services at customer's doorsteps at an hourly rate. Requirements are depending upon the type of daycare you wish to start.
You need to pass a background check and have updated immunizations to get the license.
10. The Job Of A Graphic Designer
As a graphic designer, you can either work for some business or as self-employed. You'll be creating logos, illustrations, and visual ads for businesses.
If you have a creative spirit, then try being a graphic designer.
You can create your schedule and choose the projects you like to work on.
So it offers to work from the comfort of your home and look after your kids too.
11. Job In Sales Department
Ever tried a job in the sales department? It could be less attractive due to some reasons. But you should consider the benefits it offers.
The salary in sales job bases on the commission. It means the harder you'll work, the more you'll get paid.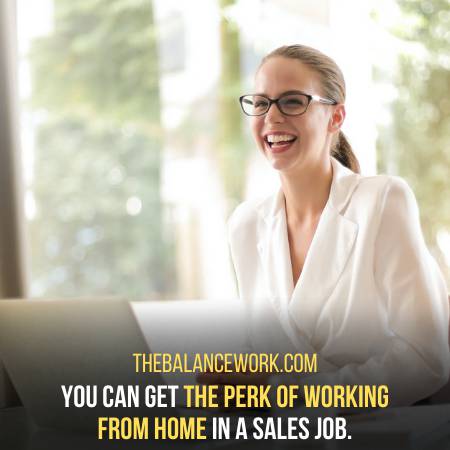 Some parts of these jobs require you to do work behind-the-scenes. It means you'll get the perk of working from home.
It reduces your worry about finding childcare for your kids, like healthcare jobs.
12. Jobs For Single Moms – Freelancing
If you're looking for flexible jobs because your kids need attention, then try freelancing.
It's a vast field with several different jobs. Work as a content writer, graphic designer, or website designer, depending on your skill.
Virtual assistants in freelancing are also increasing day by day. All you need to have is good organizational and computer skills.
Good skill at hand, and you can change the game!
13. Work As A Life Coach
You don't need to have the same education level as that of therapists to be a life coach.
There's a high demand for this kind of work. All you need to have is good communication skills and the power of convincing.
You'll have to listen to your client and understand his life goals. It can be a good job for you as a single mom.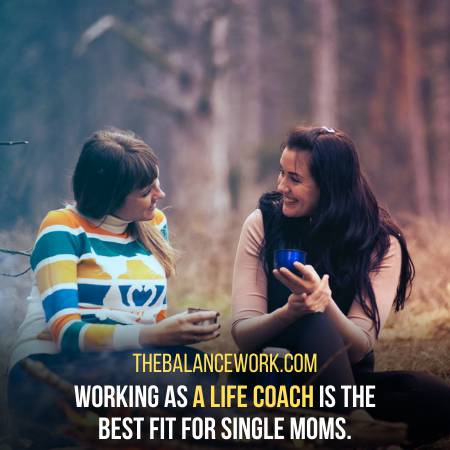 As a life coach, you'll advise your clients and help them reach their goals.
You can either work with an agency or work from home as a freelancer. Start this job and help your clients to set their own standards!
14. Data Entry Jobs
Data entry job is about entering the data into a computer system or some type of secure file.
Doing this job, you may also have to take care of other clerical activities. The requirements are a fast typing speed and an excellent ability to read.
The perk is this job is quite telecommuting friendly, and you can work from your computer at home.
15. Work As A Customer Service Representative
Businesses today outsource their customer services. Most of the customer service representatives are working in call centers.
But you can also find some work that allows you to work from home.
To handle customer's issues and complaints, you should be good at communication.
Along with good communication skills, you should have a good deal of patience. Being a mom, you're already good at both of these, so cheers!
Frequently Asked Questions
How Do Single Moms Survive Financially?
First of all, look for an affordable house with minimum expenses. Then prepare a budget and cut the unnecessary costs. Save as much money as you can and pay your bills beforehand. Find a support system and get help for childcare.
How Do I Start My Career As A Single Mom?
You need to start to research resources to build up your career. Expand your network and seek support from contacts. Prioritize your job search and take care of yourself. Choose a path that suits your abilities and skills.
What Jobs Are Flexible For Moms?
You can start with in-home tutoring, which is a flexible job for moms. Working as a virtual assistant for Amazon is also a good option. Working as a graphic designer and web developer offers you more flexible schedules.
What State Helps Single Moms The Most?
Studies show that the best state to raise children as a single parent is New Jersey. However, Florida, Mississippi, and surrounding states are least supportive of single parents.
Conclusion
Meeting life responsibilities daily made single parents multitaskers, especially during the pandemic.
It's okay to desire a career where you're equally available to your children. Look for a job that offers flexibility and helps you meet your financial needs.
The enlisted jobs for single moms can provide you with your ideal career. We hope that you've found the correct match for your career.
Share your experience in the comment section below.
Last Updated on 2 years by Shahzaib Arshad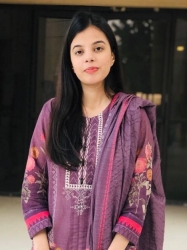 Latest posts by Assma Riaz
(see all)