We all feel anxious after coming out of an interview as we aren't sure about our performance.
Being from this league, you also must be anxious to find out if you got the job.
Luckily, there are many signs which can tell you if you nailed it or not.
How To Know If You Got The Job During The Interview
Most of the managers aren't sure during the first 90 seconds of the interview that they will hire you.
However, they start showing positive signs, and you can tell if you got the job.
Here are some of these great signs to let you know how you performed.
1. The Person Who Is Interviewing You
You can tell it by assessing the people who are conducting the interview. The more senior the interviewer is, the better it will be.
If your CV impressed the company, they'll conduct your interview with senior members. Yet, small talk plays an essential part.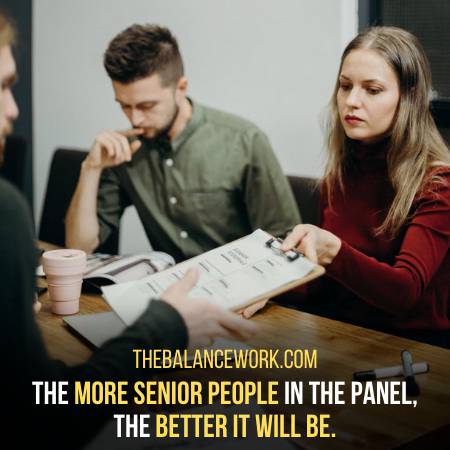 If your interviewer opens up to discuss your previous experience.
Then it's a sign that the panel is looking forward to work with you.
2. How to Know If You Got The Job – Interviewer Seems To Be Enjoying
It's a great sign to know if you got the job if your interviewer enjoys the conversation. He might find your answers exciting, and there is an interest built.
So she or he is glad to listen to what you are saying. It's quite visible when your answers bring a smile to the interview's face.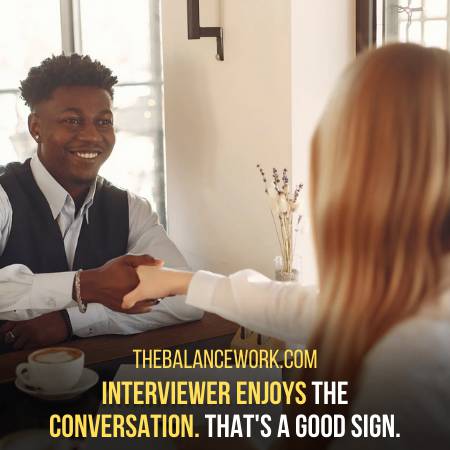 Also, he or she isn't feeling frustrated even if the interview gets long.
Although it's a good sign, some of the interviewers don't give any expression. They do this to keep you intrigued.
Yet, some of the gestures will make you sure that you have made it.
3. He Holds With You For A Long Time If You Got The Job
When we see people coming out of the interviewer's room too soon, we assume that it didn't go well.
It happens, and we think that the person failed to answer up to the mark. That's why the interviewer couldn't hold with him for a longer time.
So it's also a way to tell if you got the job or not.
If your interviewer spends more time with you, then you can say the panel has an interest. And you can expect a positive response.
4. How To Know If You Got The Job – You Get Compliments
It's a great sign to tell you have got the job if your interviewer gives you compliments.
Enjoy! Because it says that they like you. If the company wants to see you onboard, you can say that it's a way to butter you up.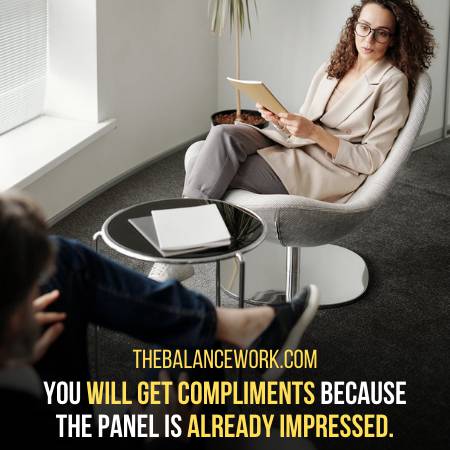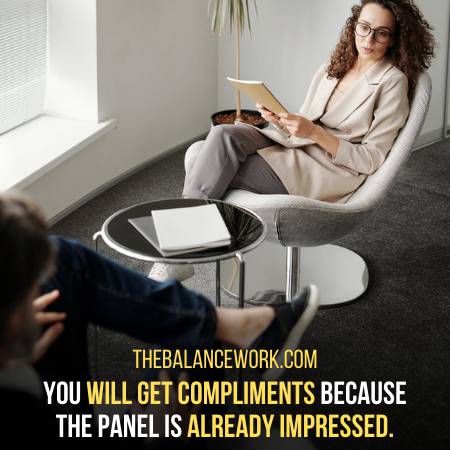 Compliments and praise are the clearest sign that you nailed the interview.
5. The Interviewer Using Your Name Tells That You Got The Job
The interviewer might use your name more than one time during the interview. He does this because he is trying to picture you as a future employee in their company.
When someone takes your name while talking, they're trying to develop a connection.
So it's a tell-tale sign that the person is looking forward to work with you.
6. The Body Language Of Interviewer Tells It All
If an interviewer is trying to hide his expressions, his body language can give you a hint.
Pay attention to his foot movements; if he is nodding his head, he is enthusiastic about hiring you.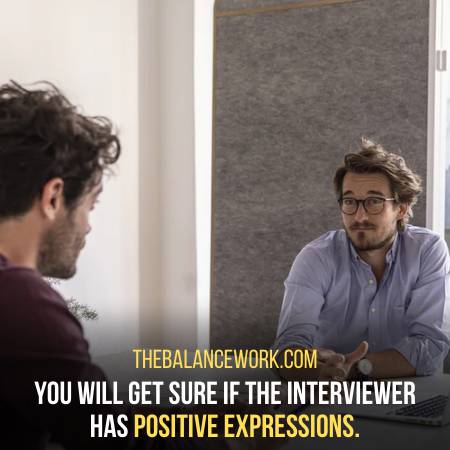 We don't realize how we allow someone to look into our inner thoughts through these movements.
7. It Is Obvious When The Interview Turns Into A Chit Chat
You can take it as a sign if the interviewer ends the professional conversation. He is more likely to do a typical day to day chit chat with you.
It's a favorable sign when the talk shifts from your experience to a personal level.
The panel is already imagining you in their company if they are making a personal bond.
If something like this happens, then chill! You've made your way.
8. How To Know If You Got The Job – You Get A Tour Around The Office
A clear sign is your interviewer taking you to show you around the office. He'll show you the essential spots of the office and introduce you to some employees.
He is happy to interview you and is ready to welcome you to their workplace.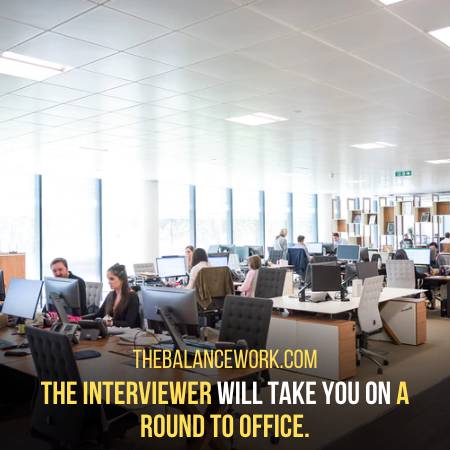 Sometimes, the manager asks some employee to show you around the office.
But most of the time, they'll go along with you. If such kind of situation comes across your path, then you're already hired.
9. How To Know If You Got The Job – They Talk About Perks
Do you see them as if they are trying to sell their job? Yes! It happens. You might find it irritating when they describe what they will offer you in detail.
You might think that they are wasting time, you better discussed your skills instead.
But don't get worried! It is a sign that they like you. And it's not you who is trying to sell yourself, but they are trying to sell their job.
10. Interviewer Discusses The Additional Decisions With You
After the interviewer is done asking you valid questions. He might prolong the interview and mention the other decisions they'll create shortly.
It's a green signal that the company wants to hear your yes for working with them.
So instead of getting bored to hear their plans, you should rejoice!
It's a sign of a big yes from the company's side.
11. How To Know If You Got The Job – You Get A Time Frame
Companies have their defined time frames, and they strictly follow these. However, they know that it takes time to hire the right person.
So when the interviewer asks you when they can hear back from you, it's a good sign.
They might provide you with an exact time frame for the upcoming meeting. That's because they are interested in you, and you are the one they were searching for.
12. They Provide You With Their Card Or Phone Number
When the interviewer hands you their card or contact information, they want to be in touch with you.
So that if they need you in the future, they can call you and hire you.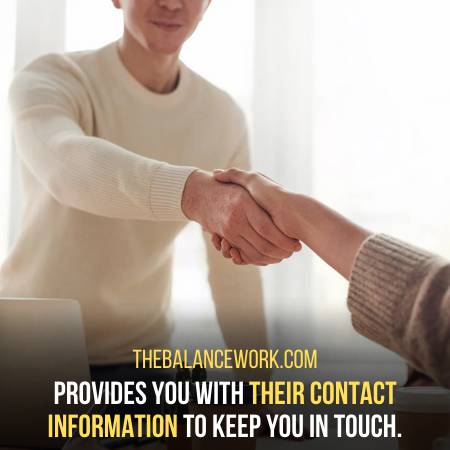 It's a way of ensuring that you are engaged. The great sign is when the interviewer invites you for a follow back.
They might have more questions to ask you and know further about your preference.
So it's a yes if some questions are pending from their side.
13. How To Know If You Got The Job – They Show You The Big Picture
The interviewer might show you a challenge their company is facing. And then add up that they believe you have the potential to solve it.
If it happens, you should smile and nod because they are signaling to hire you.
If the company's big picture gets presented to you, you have already impressed the team.
You did so because you had the potential to get selected.
14. Interviewer Asks How Much You Are Interested In The Work And The Company
You went to the interview because you had the interest. So there's no point in asking this question.
But if the interviewer is still asking this question, it shows their interest in you. So be ready! You can get the call of joining anytime and anywhere.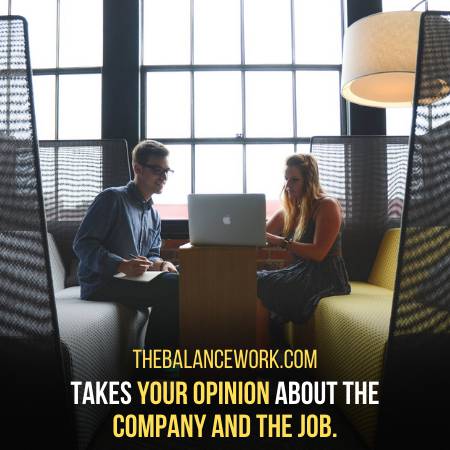 The interviewer can ask what your opinion about the job and the company is.
You need to answer the question and relate your work experience from previous jobs.
15. You Get Asked About Your Salary Expectations
It's a sign if you reach the point where the interviewer asks about your salary expectations.
Suppose it happens if the interviewer is happy to welcome you on board. Often it doesn't happen if the interviewer isn't pleased.
If not interested, he won't waste his time inquiring about your salary expectations.
So if it happens with you, it means they are ready to pay you what you want.
4 Signs You Got The Job After The Interview
Here are some of the signs shown by the interviewer right after the interview.
1. They Give You Final Remarks If You Got The Job 
The final remarks of an interview are the best sign to let you know how well things went. For instance, if they tell you that they'll soon get back to you, they want to offer you the job.
Although it's rare, an interviewer can extend the job offer after the interview.
2. How To Know If You Got The Job – Introduction To The Team
If you did right, the interviewer would introduce you to your future teammates.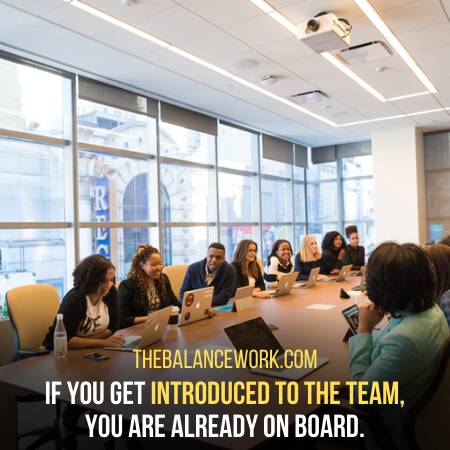 If you get to meet more company members, it's a sign you are being welcomed.
They do so because the company wants you to integrate with your team for future teamwork.
3. Getting Follow Up Emails From The Company
Please focus on the tone and language they are using in the follow-up emails. If there's positive language and they are welcoming you, then it's a good sign.
4. Contacting Your References
If your interview weren't right, the company wouldn't bother to contact your references.
So it's a positive sign when they do so because they want to know more about you.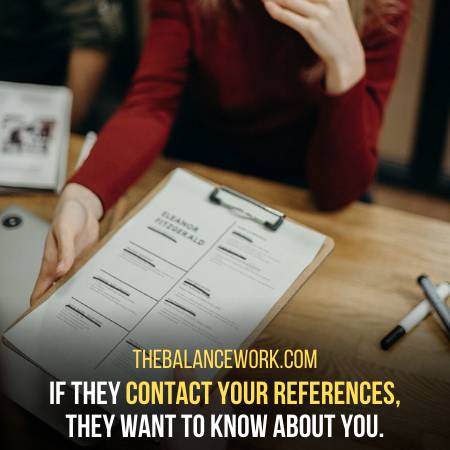 It would help if you told your references that you are listing them on your CV. So they are ready when they get a call in the future.
Frequently Asked Questions
How Long Should It Take To Know If You Got The Job?
The time to fill a role can vary according to what's happening inside the company. However, the average time can be a couple of weeks or sometimes a week.
Do Job Offers Come By Phone Or Email?
The job offer process varies in different companies. Yet, the first offer will come in the form of a phone call or an email. The time between your last interview and offer call can vary. It can be either three days or a week.
Can You Lose A Job Offer By Negotiating A Salary?
Salary negotiation is quite a normal part of the business. Most of the time, employers stay firm on their offer. It's uncommon that an employer would back off just because you asked for more money.
What Time Of The Week Do Most Job Offers Come?
Employers can call with a job offer any day of the week. But Tuesday is the most popular day for this purpose. Most jobs offer to come on Tuesday and Thursday.
Conclusion
Keep your eyes and ears open to spot these signs during and after the interview. However, don't get disappointed if you don't see all the positive signs.
You don't need to get to see every sign listed here. It is just for the sake of providing you with some key areas where you should focus.
If you get to see three or four of these signs, then it means you're ready to roll.
However, if you don't get any sign, look for other jobs, don't lose hope and keep trying!
Last Updated on 3 years by Shahzaib Arshad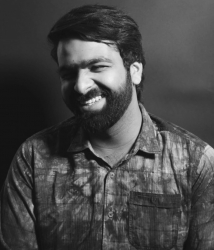 Latest posts by Shahzaib Arshad
(see all)