It's a sentence we must have heard from a close friend once in a while, or maybe it's us who aren't getting paid.
Have you ever tried to go deeper into this salary issue, or do you prefer to wait until your boss pays you?
You must unwind the reasons and generate reasonable solutions for them. If you think you aren't getting paid right, the first thing you should do is to ask your boss, "why"?
My Boss Is Refusing To Pay Me – 4 Possible Reasons
If you and your boss can't be on the same page about how much you should've been paid, you can challenge them.
Also, it's wiser to act fast because it'll be harder to get your money back after the three months have passed.
Your employer can't refuse to pay you if you've performed your job and did the work you got assigned.
No matter what happens, it's legally required for employers to pay at least the minimum wage. Also, you should keep yourself aware of what got written in your contract about the wages.
Suppose your employer is refusing to pay you based on the following reasons. Then it's time to do a self-assessment and correct yourself.
1. It's justifiable for the employer to deny paying you because you didn't complete your work hours. For instance, you got hired for forty hours/week, but you only work for 30 hours/week. In that case, your employer can pay you for only 30 hours, and you can't sue him.
2. If you leave your job without giving prior notice to your employer, you might not get paid for the work you did. That's because, in some regions, it's illegal to leave the job without notice.
3. You might got overpaid in previous months or weeks, your boss might not pay you fully this month.
4. If there are deductions in salary ordered by the court to pay your debts, like an attachment of earnings order. In that case, you won't get your full pay.
Your boss can't refuse to pay you even if he has fired you; he must pay you for the work you did.
My Boss Is Refusing To Pay Me – 4 Different Situations
There are several different situations where you don't get paid enough or are not paid at all. First of all, access your situation so that you can generate a relative solution for it.
1. You Aren't Paid For The Hours You Worked
When you're getting paid on an hourly basis, check that you've got paid for the number of hours you worked. If your paycheck doesn't cover all these hours you worked, you are not getting paid enough.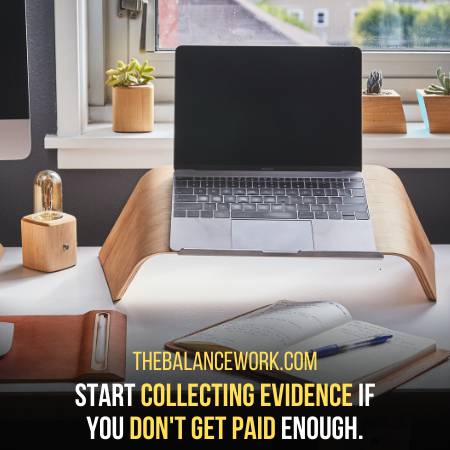 If this is the case, you should start getting together the evidence of your completed hours.
In case you don't have a record of your own working hours, use emails from your boss confirming your shifts.
2. You Aren't Getting Paid For Parental Leave Or Sick Leave
If you think that you should've got paid for certain leaves like maternity or shared parental leave. You should first check whether you were entitled to get paid for it or not.
It might be written in your contract that you're entitled to the extra amount of pay or also the legal amount.
If your employer is not paying you what you're entitled to, you can contact HR to know what to do next.
3. You Haven't Got Paid For A While – My Boss Is Refusing To Pay Me
Your boss might be going through temporary money problems, that's why they aren't paying you.
If that's the case, they'll probably tell you and try to pay you as soon as they get the money.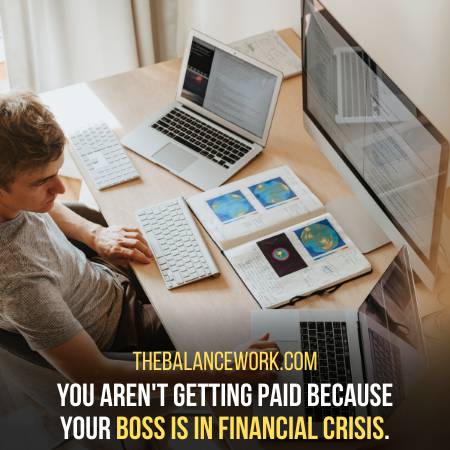 However, your employee might never be able to pay you if:
– Other employees are also not getting paid
They don't give you an explanation of why you aren't paid
– Suppliers are also not getting paid
If these are the situations, it's better to quit your job than to file any claim against your employer.
4. Your Boss Has Gone Out Of The Business
Firstly, find out the reason behind why your employer has gone out of business.
If he simply stopped trading, you can ask for the money you're owed.
If your boss went out of business because of short of finances, contact an insolvency practitioner. This is the person in charge of sorting out the money the business still owes.
Can I Claim The Unpaid Wages?
Yes, it's your legal right to claim your unpaid wages. If your boss is refusing to pay you for the work you have done, you can claim your wages using a legal way.
Begin with checking your paycheck if you've got one. It will help you to figure out how your pay's been worked out.
Then bring this matter to your employer's attention, as hopefully, it was just a mistake. However, if he is intentionally keeping you unpaid, you have the right to file a claim against him.
4-Step Process On How To Ask Your Boss To Pay You On Time
If you think that your boss isn't paying attention to the request, get advice from your local citizen advice.
1. Talk To The Trade Union
If you've joined a trade union, you can seek help that way. They can negotiate with your employer on your behalf and help you get paid.
If you're not in a union, don't worry and find if there's a union at your workplace.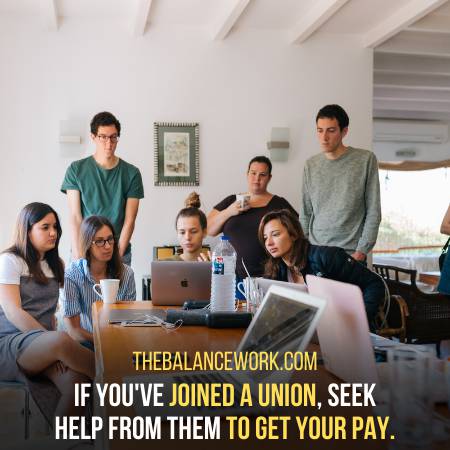 You might find details of that union in the employee handbook your company has given you.
If there's no detail or employee handbook, the details can be on the intranet or noticeboard. Get those details and join that union for your interest.
2. How To Ask Your Boss To Pay You On Time – Raise A Grievance
Check out if your employer has a formal grievance procedure in place. You should follow that procedure to get your request heard across.
But if there's no such process in your company, you can still raise a grievance by writing a letter.
Find out the reason why you're not getting paid and explain it in the letter. Also, you can include copies of evidence if you have any.
3. Go For The Early Resolution
If the grievance process doesn't yield your desired results, take your employer to a tribunal.
You should notify an organization that helps to solve employment disputes. They'll make way for early conciliation between you and your employer if your employer agrees on that.
It's a good way to solve your disputes without going to the tribunal.
4. How To Ask Your Boss To Pay You On Time – Take Your Boss To A Tribunal
The last resort you can use is to take your boss to a tribunal. But you should think thoroughly and carefully before you apply to a tribunal.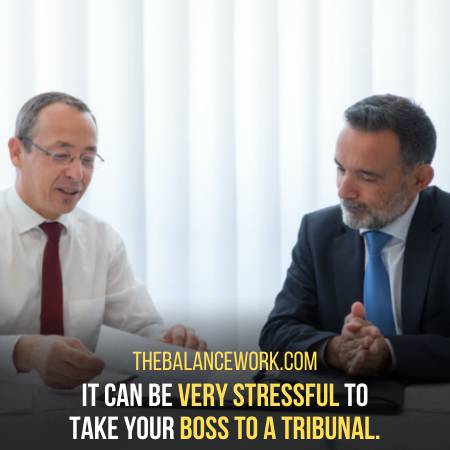 This process can be stressful; yet, it can be expensive if you get legal advice or representation.
When you apply to the tribunal, the deadline is three months less than a day from when you should have got paid.
Frequently Asked Questions
Can an employer refuse to pay you?
Your employer cannot refuse to pay you for the services you rendered. You're supposed to get paid according to the wage amount you both agreed upon. However, if you failed to perform the required services, your employer can refuse to pay you.
Is it illegal for your boss to pay you late?
In some regions, you can sue your boss if he fails to pay your regular wages in a timely manner. All employers in the state have a legal obligation to pay their employees full wages on time.
How do you politely remind your boss to pay you?
You should avoid confronting your boss in an angry tone even if he hasn't paid you yet. Instead, politely say, I'm here to pick up my paycheck. if he writes the check, then wait. If he says, he'll write later, then say I'll wait
Can an employer withhold pay if you quit without notice?
You got entitled to get the wages for hours you worked up to the date you quit your job. An employer can't withhold pay even if employees do not work their full notice unless written in the contract.
Conclusion:
When your boss refuses to pay you for the work you have done, it's a difficult situation to be in. You might have the right to sue your boss and recover your payments according to your state laws.
A good way is to approach an employment law attorney about your situation. He'll assess your case against your employer and suggest evidence to prove your case.
Suppose you can't bear the expense of filing a lawsuit, file a small claims case. It's a good option if you don't have an attorney to represent you.
Feel free to share your experience in the comment section below.
Last Updated on 4 days by Eesha Khan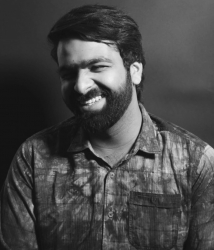 Latest posts by Shahzaib Arshad
(see all)