We, as human beings, have responsibilities that can't be confined to non-working days. So we need to take off for a day or two in our career or sometimes even more.
There can be various reasons why you might leave work early or come in late.
Maybe you need to escape from work. If it is so, we all have been there.
10 Interesting Excuses To Get Out Of Work
According to research, many people take a sick day when they aren't ill.
It all depends on your manager; if he accepts your request for a partial day off, you definitely can flee!
However, the excuse must sound reasonable and legitimate.
Here are some excellent reasons to get out of work early.
1. Excuses To Get Out Of Work – A Terrible Stomachache Just Hit You Up
Your boss won't question your food illness, because he might have suffered from it. So he knows about the seriousness of the condition.
Instead of merely stating that you're sick, describe your illness to your manager.
And say that you can't stay at work to perform your job duties. Your boss won't require further validation of your sickness, and you can get out of work.
2. You Can't Delay Your Hairdresser Appointment
Different kind of appointments needs a day off from your work. It can be even an appointment with your hairdresser because your hair has grown too long.
You'll need to provide proof of such appointments as per your workplace policies.
If your boss demands proof, keep this excuse for some other time when you have an actual appointment.
So you can avoid getting into any trouble.
3. A Daycare Emergency Made You Pick Up Your Toddler
You can leave early and say your kid's daycare got closed early. So you have to pick him up from daycare and be with him for the rest of the day.
You can also say that the driver is out of town, so you've to pick up your kid from school.
But don't use this excuse often as such incidents won't happen again and again.
4. Got To Participate In A Communal Event
If your company encourages volunteerism, this excuse is good to use. Your boss won't deny to permit you to leave early.
So say that you are volunteering at an event offered by a non-profit community.
It will make you respectable in everyone's eye as well as get you out of work early.
5. Excuses To Get Out Of Work – Your Mind Needs Fresh Air
Ask your employer to let you work somewhere else to have a change. You can go to a nearby coffee shop or a library to have a better focus.
It will increase your productivity as your mind will get some fresh air.
You can also ask directly for an early leave after you've completed your work.
State that you want to come to work the next day with a fresh mind, that's why you are leaving early.
6. A Fire Broke Out In Your Apartment
It's a good excuse that you are facing some critical home or finance issues. For instance, you've to attend the closing of the purchase of a new home.
Or you can say that you have a meeting with a mortgage counselor.
Having an emergency at home is another good excuse. For example, there's a fire in your kitchen or the water pipes leaked.
7. You Have To Apply For A Job Somewhere Else
Having employment-related activities is a good excuse. You can excuse yourself for a job interview if you're soon getting laid off from your current job.
Ask your employer to give you an early leave so you can reach the venue of the interview.
8. A Motivational Course Is Waiting For You
Make an excuse that you have to attend a workshop for teamwork improvement.
Say that you have a class or a project for a course your supervisor encouraged you to take.
9. Excuses To Get Out Of Work – Client Wants To Meet At The Coffee Shop
Having client-related obligations can save you from a long tiring day. You can excuse a client's assignment that is due the very next morning.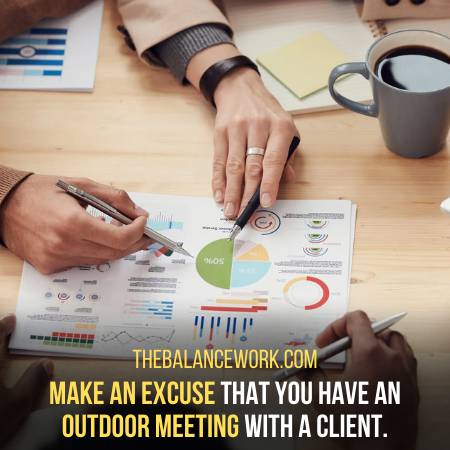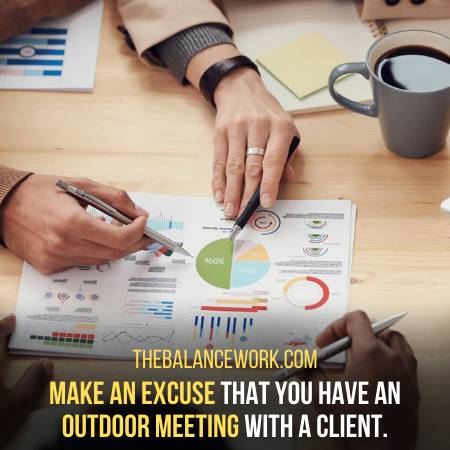 Ask for an early leave as you need some time to prepare for it.
Or you can also leave early by saying that you have an outdoor meeting with a client.
10. There's An Event At Chamber Of Commerce
An excellent excuse to get you out of work has some business networking pursuits.
For instance, you have to participate in meetings of the chamber of commerce or attend industry events.
Your boss would allow you for that because it increases the company's networking.
7 Excuses You Should Avoid To Get Out Of Work
The chances of your boss permitting you to leave early depending on your image. Suppose you're a good employee who puts in 100% effort in every task.
Then you're more likely to have chances of getting the permission.
However, there are some terrible excuses you should avoid to get out of work.
1. Excuses To Get Out Of Work – Boredom Is Hitting You
If you say you are feeling bored or don't have anything to do, your boss will get offended.
On the contrary, you can take on more work to lessen the boredom. It will also increase your worth in the employer's eye.
2. You Are Going To Hang Out With Friends
If your friend is in the town and needs to accompany him, you should opt for the proper method.
You'll have to take a personal day for this, and companies allow for that.
But if you tell your boss a minute before leaving, it will get you in trouble.
3. A Hangover Is A Bad Excuse To Get Out Of Work
You can leave work early if you're sick. But being hungover is totally another thing. It's a condition you brought on yourself.
So don't expect sympathy from your boss if you use this excuse.
4. Getting Bad News At Work
Suppose you receive bad news at work like there's a decrease in next year's salary. It would help if you gathered yourself to get through the day.
You can't leave work just because you're stressed about something.
5. Excuses To Get Out Of Work – You Are Feeling Overwhelmed
Suppose you think that you can't handle stress at work. It would help if you didn't ask your boss to leave work early because it portrays you irresponsibly.
Instead, you can book a meeting room for an hour or go to a coffee shop to have some change.
6. A Bad Excuse Is To Go To A Recreational Activity
It's not acceptable to leave work for fun activities unless the company sponsors it.
You can book your yoga class or softball game after work.
7. Personal Issues – Excuses To Get Out Of Work
It sounds absurd to leave work early because you fought with your friend.
You broke up with your girlfriend, and that has nothing to with your work. So avoid using such excuses.
4 Tips For Asking To Leave Early
Asking for permission to leave early is one thing, but getting it accepted is another thing.
Here are some useful tips you can adopt to get permission from your employer.
1. Frame Your Request
The way you ask to leave early influences how your request gets perceived. The best way is to present your action as a request.
You'll get a positive response if you ask rather than telling your boss.
2. Choose The Right Time
The time you're asking to get a short leave matters the most.
If it's a slow week, you're more likely to get permission to leave early.
3. Mention The Benefits To The Company
Emphasize the benefits you'll have by leaving early. Like, mention to your manager that you'll perform better if you get your toothache cured.
4. Give Documentation If Required
Suppose your workplace requires formal documents to inform before leaving. Then you must notify by sending an email or a note.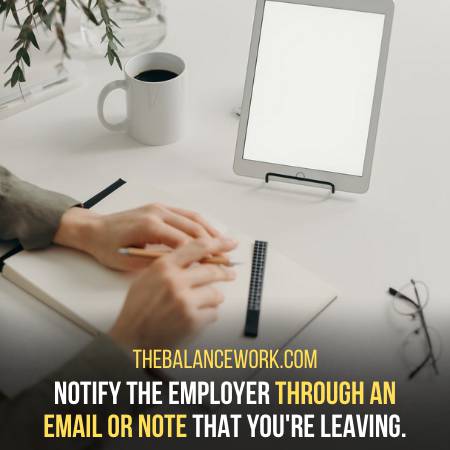 Compose a formal letter and send it to HR as per your company's policies.
Frequently Asked Question
What Is A Good Excuse To Miss Work For A Week?
There are several reasons to miss work like illness, family issues, and appointments. However, missing work for a week can lead you into trouble as it's unprofessional.
What Is A Good Sickness Excuse?
Studies show that flu is the best sickness excuse, and it is used worldwide. The next reason in line is having back pains or accidental injuries. It depends on your employer how seriously he takes these issues of yours.
Can A Boss Ask Why You Are Sick?
It is legally permissible for employers to ask for the detail of your illness. In case if inquired, you can give a brief explanation of your condition. You can tell your boss that you have some general illness or your child is sick.
Can Your Boss Call You On Your Day Off?
No law says that an employer can not call his employee when he is not on the clock. So the employer may call you on weekends or holidays or before or after your shift.
Conclusion
If you make occasional requests to start your work late or leave early, you'll get the grant. But this permission gets affected by different factors.
It would help if you shared your reason to leave work early. For this purpose, make sure your motives are legitimate and don't ever lie at work.
The worst reasons for leaving work are the fake ones. If you get caught in a lie, your credibility will get hurt to a point you can't imagine.
If the reason to leave early is not worth it, don't risk your boss and coworkers' trust.
Leave a reply to share your thoughts on this.
Last Updated on 2 years by Assma Riaz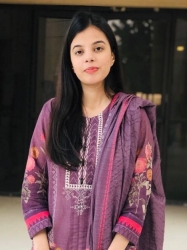 Latest posts by Assma Riaz
(see all)