Let's all open up and say depression is real! Life is already stressful with having to work for a living.
But it becomes unbearable and impossible to work when you get mental health issues.
When you have to meet the office's work deadlines, it feels like there's no end to the problems.
12 Jobs For People With Depression
Dealing with depression or anxiety is a job in itself. To put the icing on the cake, having to get a job done makes it worse.
But you still got to make a living, right? There are jobs available for people with depression.
These are compatible and even prove to be good for your mental health. Have a look at this list and choose a stress-free job for yourself.
1. The Job Of A Dog-Walker
Taking dogs for a walk is a low-stress job, and it will get you outdoor. There are companies out there that provide this service and thus have such jobs.
You can set your schedules according to the company policy. The job is about taking dogs for a stroll. And you get to spend your day outdoors.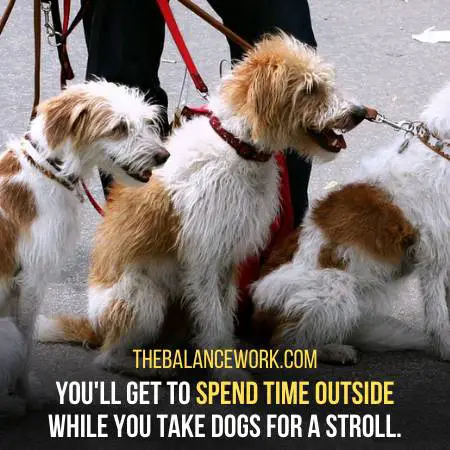 People with depression should go for this job as it's soothing and relaxing. Also, you won't have to interact much with other people.
Meanwhile, you can get plenty of Vitamin D and exercise. These are popular to deal with depression in a better way.
As a dog walker, you'll have to be punctual and comfortable with animals.
2. Computer Programming Job Is Good For Depression
Computer programming can prove to be right for you if you are good with computers.
One must have a technical frame of mind for this job. Programming is a highly-paid job as compared to other careers and is always in demand.
If you want to pursue this career, you can go for an online coding course or boot camp.
Beginners should take a start from creating a simple app or game to test their skills. Or you can also do volunteer work for a local business and add it to your resume.
3. Jobs For People With Depression – Florist
If you are a plant lover, then flower shops and nurseries would be attractive for you. The job of a florist is one of the best jobs for people having depression.
While working in a florist shop, you'll always be around colorful flowers and scents.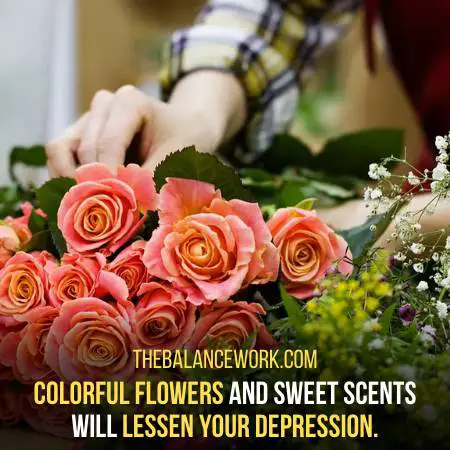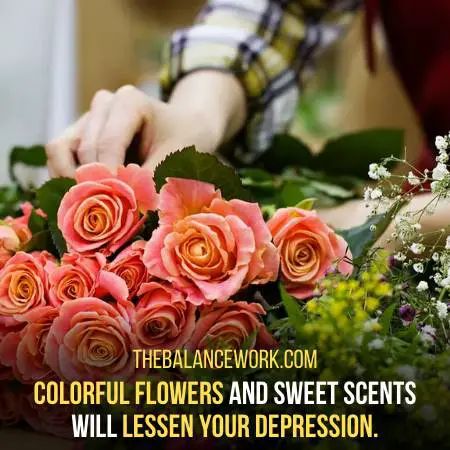 Your job will be to create different flower arrangements every other day. The depression automatically runs away when you'll make beautiful bouquets.
Most of the florist shop offers delivery service, and thus they have a position for a deliverer.
If you go for it, you'll get paid for handling people those delicate and beautiful flowers.
Yet, if you want something busier you can look for shops that arrange weddings.
4. One Of The Jobs For People With Depression Is Private Investigator
Are you looking for a challenging job to fight your depression? Then this job is undoubtedly for you!
As a private investigator, you'll have to do surveillance, data and proof analysis. So this is not a cushy job, and you need to pay attention.
But this would shift the focus of your mind somewhere else. And you can make money too.
5. Job Of A Tutor
If you want to teach people but have stage fear simultaneously, you should opt to be a tutor.
Tutors get arranged by private clients, or companies hire them for various subjects.
When we listen about this job, we think it's just teaching algebra to a kid. But this something more than that.
People traveling overseas need to learn the language of the region where they are going.
Or a company might hire tutors to teach specific skills to their new batch of employees.
So if you are good at a subject and want others to learn too, then this job is for you!
6. Jobs For People With Depression – Park Ranger
People who like to get out in nature and want the same for others have an opportunity. Yes, a park ranger is a fantastic chance for them.
National parks of the country offer internship programs during summer. They also provide a stipend and a room for those exploring the career as a park ranger.
This job offers the perks of learning survival skills, camping, backpacking, and more!
You'll also get to spend some time alone as well as with coworkers too.
7. A Job In The Field Of Horticulture
The industry of horticulture offers a wide variety of careers. So if you like to work with plants, you should explore this industry.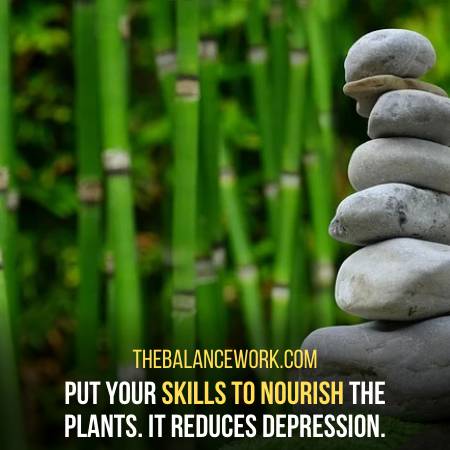 There are jobs of garden centers, botanic gardens, greenhouses, or professional landscapers.
Being a plant lover, put your skills to fair use by going into the field of horticulture.
It's a low-stress job, and plants are good for health both mentally and physically.
8. The Food Delivery Job
While you feel sad, helping someone else feel happy leaves a positive impact on your mind.
Some jobs of the same nature, like nursing, is quite stressful and not suitable for depression.
But there are other better alternatives like food delivery job. When you bring food to home-bound people, you get to be out of the house and your mind.
It diverts attention to a positive side. Depression gets worse when you are in isolation, and you get caught in an unhealthy cycle.
You get to spend some time with someone who was also alone when you bring food to them. So it makes the day a bit brighter for both of you!
9. Jobs For People With Depression – Freelancer
The job of a freelancer isn't for everyone, indeed! It's like a hunter's hunting where you eat what you kill, and it can be stressful.
But, if you're interested, you can develop the lifestyle over time. You can also set up a side business while freelancing.
You can quit if you want to in the future but don't do that until you have a steady business.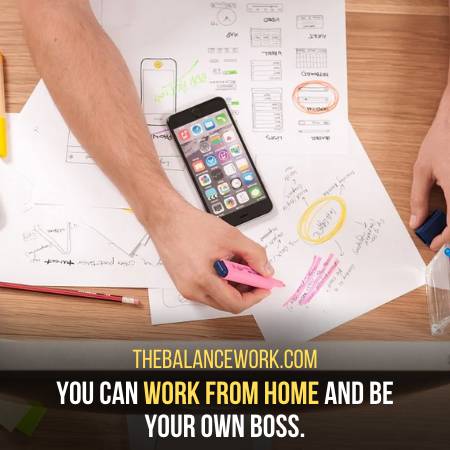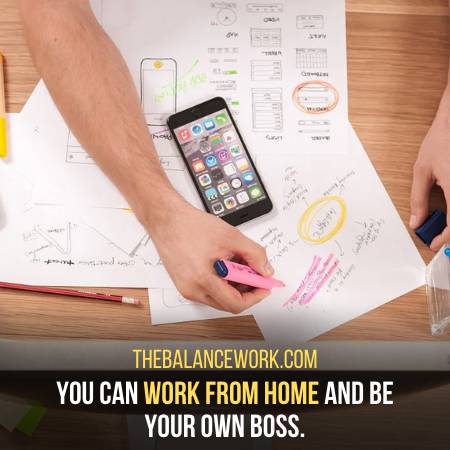 It's the only career that lets you work from home or from anywhere you want. So it would help if you considered this career.
Do you think that you'd get lonely? You can go to a nearby co-working space that offers a workplace environment.
It also has the perk of extra time you'll get after working, and you can spend it with friends.
10. Merchandising Is A Good Job For People With Depression
Do you think your body needs some exercise? You can opt for merchandising as it's a great career offering practice and money at the same time.
Most of the big stores are looking for merchandisers to help them unload the trucks. Also, you'll have to stock the items in a store.
It's an active job and doesn't need any specific mental requirements.
Yet, if you want to work in non-traditional hours, then this job is for you. As merchandisers work shifts are either early morning or late at night.
So people with depression can have a stressless job, exercise, and flexible schedules.
11. Jobs For People With Depression – Small Businesses
Stress is a trigger for depression; however, positive pressure leads to job satisfaction. If you are looking for high-energy work, then open your franchise or small business.
You'll get to work with different clients, businesses, and the public. You can work from home or a small office at your franchise.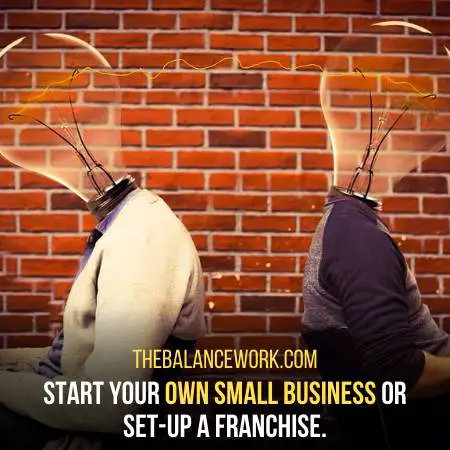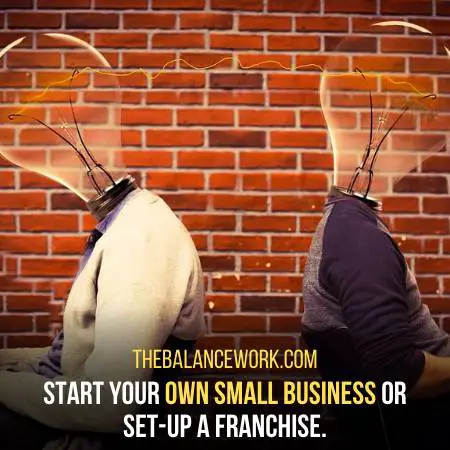 Small businesses have more advantages. They get help and support from communities. In comparison, large companies are selling the same products.
So go against the trend and establish your own small business. It can be a retail establishment, marketing agency, or design service.
The work you do for your own business is personally fulfilling as compared to working for others. You also have the advantage of setting up your working hours.
12. Postal Service Job
People struggling with mental health issues should try working as a postman. The time and location may vary according to the position.
Postman or woman can get a lot of time outside and alone. They also get to interact with different people.
As a postal worker, you'll get to develop friendships with the people you'll deliver. And make long-lasting connections with those people you are serving.
Government offers a handsome salary and different benefits to the postal workers.
4 Jobs For People With Depression To Avoid
There are some jobs with higher stress levels. So people with depression should avoid these jobs.
1. Restaurant Jobs
The food industry is hot, fast, crowded, and full of stress. It's a long-hour job, and you'll have to deal with customers and do lots of physical work.
When it comes to food that customers want, things can get quite intense.
If you aren't used to moving fast from here to there, this job isn't for you.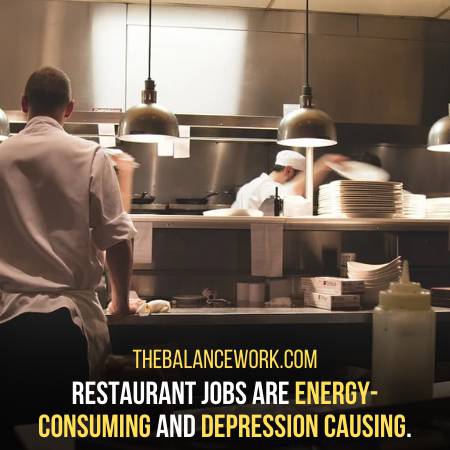 You can opt to go to a small café or a tea restaurant. Even these need a bit of socialization, and it might trigger your stress to cause you depression.
However, if you love baking, then start your own small business. You can keep it as slow-paced as you want, and you won't get stressed.
2. People With Depression Should Avoid The Job Of Nursing
Nursing is a fantastic job, and nurses deal with the sick, wounded, and dying people. It's soothing as well as tiring.
Long working hours and attention makes it difficult for those dealing with depression.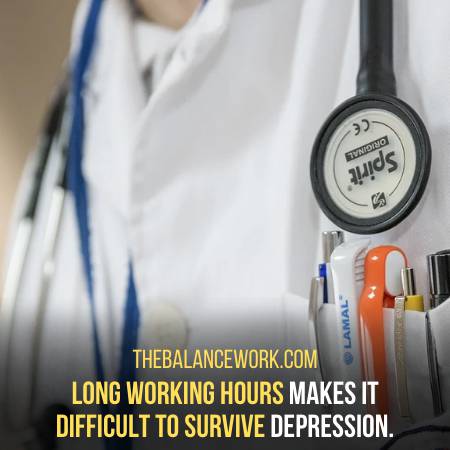 However, if you want to volunteer, start by taking care of the elderly at home. It will be relaxing, and the workload will be less.
3. Social Work Is Not A Job For People With Depression
You might feel useful by helping people, but social work is entirely stressful. It drags even the happiest people into depression.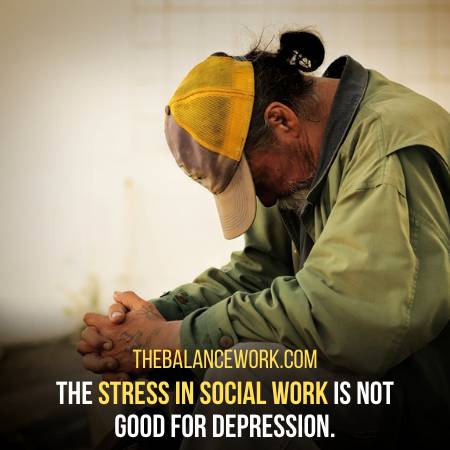 Some situations of social work can be even dreadful. The long working hours and the stress to solve issues make it intense.
But if you want to do something in this field, then look for a clerk's position. Dealing with records can be less stressful for you.
4. Jobs For People With Depression – Avoid Sales
The sale is a job where you continuously engage with new customers. And you have to bring in new customers at every opportunity.
Such kinds of jobs attract extroverts. But the level of engagement is not suitable for people with depression.
5 Easy Tips For People With Depression
We can't ignore depression as it's something severe. So one should learn some ways to deal with it at work and home.
1. Know Your Limits
If you are a person who takes on too much, then you should stop being one. It makes you over-committed and overworked.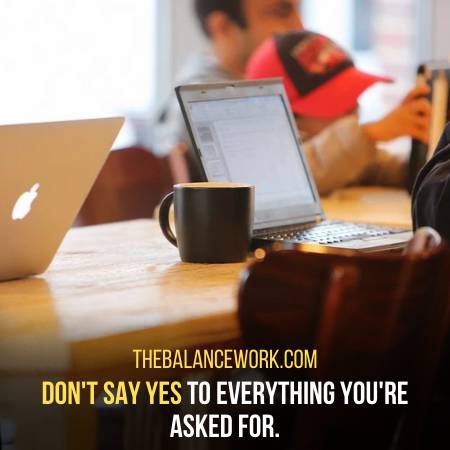 Burnout is bad for everyone but people suffering from depression fall victim to it.
Learn to see how you're feeling at a particular time. And say "No" where there's a need.
2. Learn Your Triggers
Triggers can be psychological, emotional, physical, or in any other form. Surroundings affect all of us.
But people suffering from depression need to be extra aware of their surroundings.
To deal with depression, you should avoid situations that drain the energy. It can be either crowds or stressful workplaces.
3. Manage Your Anxiety
After you are aware of your trigger points, you should know how to manage these. When you learn to manage your stress, you're already halfway to diminish your anxiety.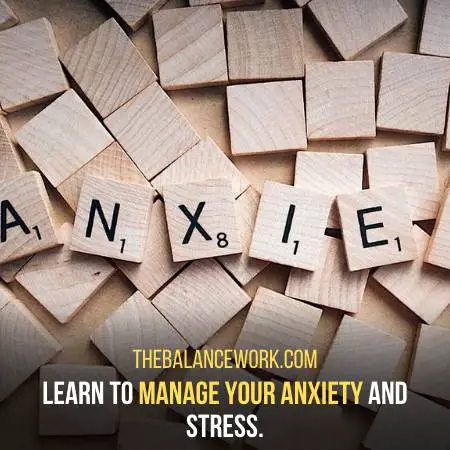 Breathing exercises, tips from meditative practices can be beneficial.
Talking positively about you can also help to relieve your anxiety.
4. Practice Self-care At Work And At Home
It would help if you prioritized yourself while you're working on something. If you need a quiet environment, you should ask for it.
Your company must be helpful enough to make some reasonable accommodations.
And if it's not, then you don't have to work for them.
5. Give Yourself A Priority
You shouldn't continue a good job if it's triggering your mental health issues.
So quit it and move to another job that lets you prioritize your mental health.
Frequently Asked Questions
What Jobs Are Best For Mental Health?
The most popular careers for mental health are counselor, psychology, or psychiatry. However, social work also comes under this category. If you want to pursue a career in these jobs, you should gain an education. Get some hands-on experience and complete a residency.
What Is The Number One Cause Of Depression?
A continuous state of facing difficulties is a significant cause of depression. Living in an abusive relationship or being jobless are other reasons. However, loneliness or a stressful job are also known to cause depression.
What Age Group Has The Highest Rate Of Depression?
The rate of depression in women is higher as compared to men. Women of the age group 40-59 have the highest quality of depression. However, people of age 60 or higher have a comparatively lower rate of depression.
Can You Inherit Depression?
Many genetic factors play a role in increasing the risk of these diseases. So yes, depression can get inherited. It runs in the families and gets transmitted to off-springs of people with depression.
Conclusion
Sometimes you have a perfect career, and your job is fulfilling for you. But then depression hits in and ruins everything!
Having depression makes it so difficult to get out of bed and survive through the day. You might start thinking your job to be suffering.
It will increase your anxiety as you'll get worried about losing your job. If your depression isn't letting you move through your daily life, you should seek help.
This disease is curable, and there are several treatment options available. One good option is therapy.
A therapist will help you to fight your depression as well as give you career advice.
Have you ever suffered depression? Let us know in the comment section below.
Last Updated on 3 years by Shahzaib Arshad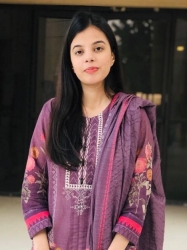 Latest posts by Assma Riaz
(see all)