How do you tell your boss that you're not being utilized to the fullest potential?
It's a tough conversation, but it is one that every employee has had to have at some point in their career.
How To Tell Your Boss You're Underutilized – 6 Steps
The best thing to do is understand your options while you tell your boss you're underutilized. Also, consider what you want out of the conversation before making any rash decisions.
We've created this guide for just that purpose!
1. Understand Your Options:
Understand your options at work. If you are being underutilized, it could be for a variety of different reasons.
It may be due to company restructuring; maybe your boss doesn't appreciate what you do all day. He's looking for someone who can produce more tangible results from their work time.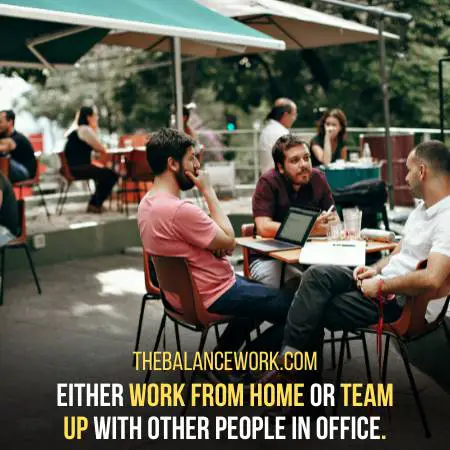 You might not feel like an important part of the team.
Assess your potential & skills. You might not be sure which skill you want to use the most. Self-reflection is important for any decision about your career path, so think before making a final conclusion.
Consider working from home or freelance work on the side if you are feeling undervalued.
If possible, try and find other people who will make good teammates with.
2. Determine What You Want To Do:
You need to think about what you want in the conversation. Do you want more money? Better hours or a position change out of your current role?
All these are valid options and can all be achieved through good communication with your boss.
The important thing is that this decision needs to come from you – not someone else. You should know what exactly you want and be clear about the reasons why you want those things.
Do not tell your boss what they should do for you; it will only lead to more repercussions and anger.
Make sure that when you have this conversation, it is a constructive dialogue. A kind of talk where both parties can walk away feeling good about their decision.
Afterward, take some time to reflect on how this change will affect your work-life moving forward.
3. Prepare For The Conversation:
There are a few things you need to prepare before diving into this conversation.
First, think about the other person. You want them to understand your situation and not feel unsupported in their position.
Pick an appropriate time for both of you – make sure it is after work hours. You can also pick a day where they have some free time so that they can focus on the conversation.
Prepare what you want to say in advance – write it down or practice with someone else.
Know your reasons for why this conversation is important so that you can be clear in presenting them to your boss and not get off-topic.
4. Prepare Your Plan of Action:
Lastly, think about how they will react before having the discussion- if they are not receptive to your proposal, what is the best way for you to respond?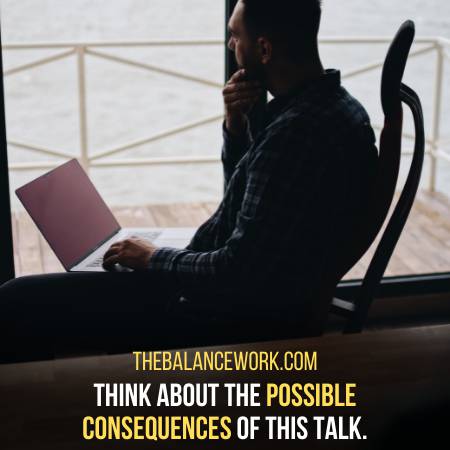 Think about how this will affect other aspects of your work life. Will it make you more or less productive in the future because of any changes that are made now?
What are the consequences if there is no change at all and nothing happens?
5. Communicate Your Decision With Your Employer:
When you have a conversation with your boss, that it is done sensitively and respectfully. You want to be clear about what changes will happen but still listen for any feedback before making those final decisions.
Be as concise as possible – it reduces conflict between both parties if there are misunderstandings.
Be clear but diplomatic. You want to be assertive in what you say, not aggressive or passive-aggressive.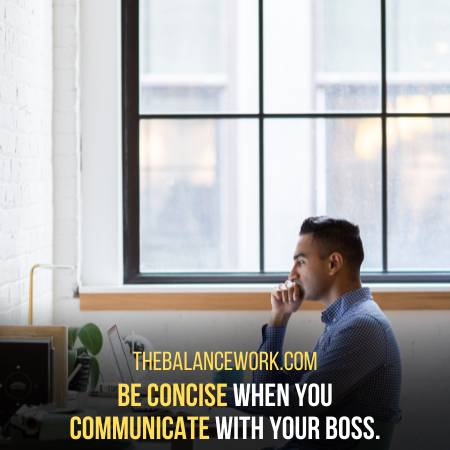 Finish the agreement before moving on – make sure that both parties are agreeing and understand each other's position.
Lastly, follow up after the conversation has taken place and confirm that all is well on both sides. This will help you to bring this point later on as well.
6. Follow Up After The Conversation Has Taken Place:
Confirm that all is well on both sides, then take some time to reflect on how this change will affect your work-life moving forward
After the conversation has taken place, follow up with a few days of checking in and making sure everything is going. This will help you feel more secure about what happened and show your boss that they are appreciated.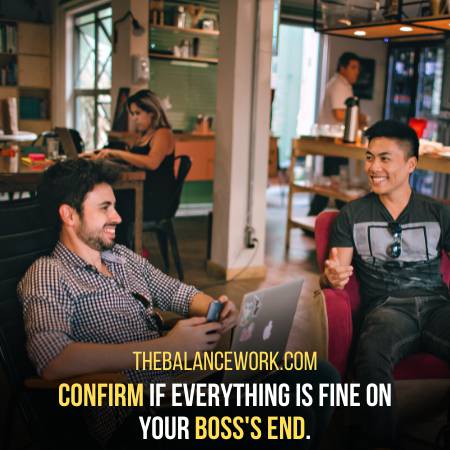 Be sure to take some time after the change has occurred to reflect on how your work life will affect moving forward.
Also, be realistic about what you are expecting. If there is not much of a difference, then it may have been worth just staying as you were.
If this change does alter your work life for the better, then it's better not to dwell on it and move forward with your life.
Conclusion
If you ever feel that your skills aren't being properly utilized, you should take steps to talk about it to your boss. Tell your boss you're underutilized. Explore your options and select the best approach to go with.
Try to take this conversation in a positive way and avoid getting emotional in front of your boss.
Be professional while you communicate your thoughts to your boss and remember to keep a check on how things are going.
Share your thoughts in the comment section below.
Last Updated on 2 years by Shahzaib Arshad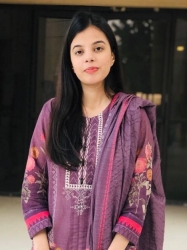 Latest posts by Assma Riaz
(see all)