While jobs for people with high anxiety might be hard to come by. But some career options may be a good fit.
Anxiety can make you feel like you're all alone in the world. But it's a pretty common condition.
13 Jobs For People With High Anxiety
According to the National Alliance on Mental Illness:
"About 14 million American adults suffer from anxiety disorders."
But does that mean those 14 million are not employed? Of course not. Anxiety disorders come in many forms, and each person experiences anxiety differently.
What one person with anxiety might find debilitating, another might be able to manage with relative ease.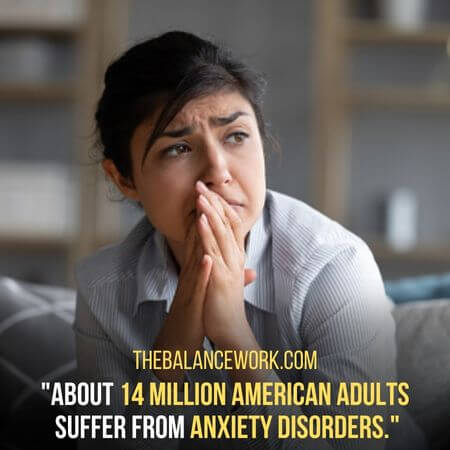 There are also different types of jobs for people with high anxiety. Some may be better suited than others.
But ultimately, it's up to the individual to decide what they can handle.
Here are some jobs for people with high anxiety that you may want to consider:
1. Artistry Highlights Their Creativity:
Some people with anxiety disorders turn to art to release their creativity and feel more in control.
It can be a great way to make a living. Many artists have successful careers despite their anxiety.
Some forms of art can be therapeutic for people with anxiety, such as:
– Painting
– Drawing 
– Sculpting
– Photography
Let's discuss this one by one.
1.1 Painter:
Painting can be a great form of self-expression for people with anxiety. Some painting styles can be particularly therapeutic for people with anxiety, such as:
– Abstract or
– Expressionist painting.
If you're interested in a career in painting, you could study at an art school or take classes online.
1.2 Photographer:
Photographing things that make you feel calm and happy can also be therapeutic.
Companies hire photographers to take photos of their products, employees, and customers. You could also start your own photography business.
2. Musicians Can Self-Express:
Like artists, musicians often use their craft as a form of self-expression and therapy. 
And performing in front of large crowds can be daunting for anyone. But it can be especially difficult for people with anxiety disorders.
However, music and the arts are important parts of our society. So there are many opportunities for musicians who are willing to put in the work.
With the rise of the internet, there are more opportunities than ever to make a living as a musician.
You can:
– Sell your music online
– Play gigs virtually, and
– Even teach private lessons over video chat
3. Freelance Writers Find Freedom Of Words:
If you have anxiety, chances are you're a pretty good writer. After all, stress is often characterized by worrying and overthinking.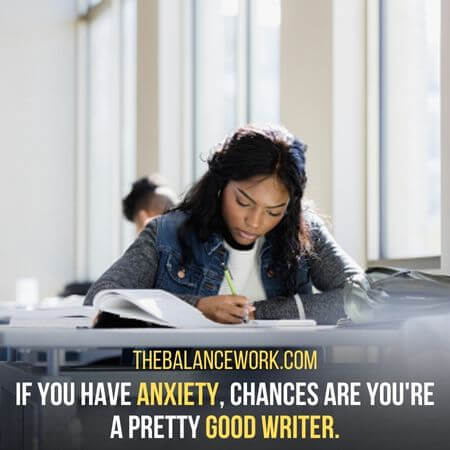 Put those skills to good use by becoming a freelance writer. You can write for blogs, magazines, or even businesses.
Writing takes focus and concentration, which can be difficult for people with anxiety.
But it's also a great way to calm your mind and take a break from all the overthinking.
4. Customer Service Representative Help People:
If you have anxiety, you might think that a job in customer service is the last thing you
should do.
But if you enjoy helping people and working with others, it can be a really rewarding
experience.
Customer service requires a lot of patience and understanding. You'll need to be able to deal with
difficult people, which can be challenging if you have anxiety.
But it's also a great way to build confidence and learn how to handle difficult situations.
5. Teacher Impart Wisdom:
Teachers and their jobs are incredibly important but also very demanding. If you have anxiety, you might think that a career in teaching is not right.
But as a teacher, you can impart your knowledge. And you can help others learn in a calm and supportive environment. 
This job allows you to control your environment and the people in it. And with the right support, you can thrive in this career.
6. Social Worker Helps Community:
Social work includes a lot of contact with people. And if you have anxiety, this can be a trigger.
But social work is also a very rewarding career. You'll be helping people who are going through tough times. And you'll be making a difference in your community.
Giving someone the essence of life when they have lost all hope is a gratifying experience.
As a social worker, you'll have the opportunity to work with various people. And you can make a difference in their lives.
Social work includes:
– Working on a hotline
– Helping people in crisis
– Connecting people with resources
– Teaching life skills
– Advocating for social change
7. Therapists Deals With All Kinds Of Emotions:
A therapist is a trained professional who helps people deal with their emotions.
A people person can succeed in this career. Your day-to-day duties as a therapist might include:
– Listening to people's problems
– Helping them find solutions
– Teaching them how to cope with their emotions
– Connecting them with resources
Therapy can not only help others with their mental health. It can also help you build empathy and understand different people's perspectives.
8. Baking Is An Art & Science:
If you love to bake, then a job as a baker could be perfect for you. However, baking is a science, so it's important to be precise and follow directions.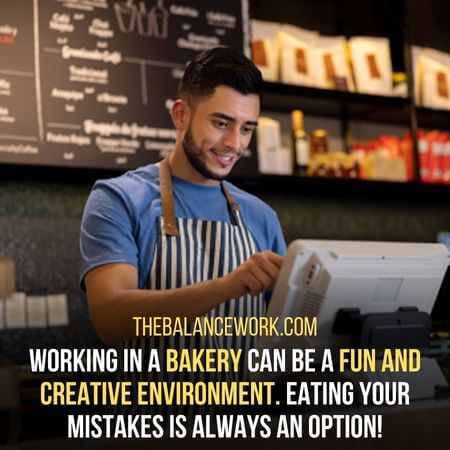 But it's also an art, so creativity is a plus. As a baker, your duties might include:
– Mixing ingredients
– Baking goods
– Decorating cakes and pastries
– Serving customers
Working in a bakery can be a fun and creative environment. And eating your mistakes is always an option!
And with so many different types of bakeries, you can find one that's perfect for your personality.
Some of the best jobs for people with high anxiety allow you to work from home. 
That way, you can take breaks when you need them. And you can create a workspace that's comfortable for you.
Here are three jobs that fit the bill:
9. Virtual Assistant:
A virtual assistant is an online personal assistant. You can do a variety of tasks, like:
– Email management
– Social media management
– Calendar management
– Data entry
Companies hire virtual assistants to take on tasks they don't have time for.
Plus, you can work from anywhere in the world. All you need is a computer and an internet connection.
So for those having anxiety, this is a perfect job for you!
10. Digital Marketing:
Some roles in digital marketing are:
– Search engine optimization (SEO)
– Social media marketing (SMM)
– Content marketing
– Email marketing
– Pay-per-click (PPC) advertising
Digital marketing is fast–paced and ever–changing. As a result, there are always new trends to keep up with and new strategies to learn.
Plus, you can work from home on all the projects. The only exception might be if you're doing PPC. Then you might need to be in an office to manage the accounts.
11. Copywriter:
As a copywriter, you get to write persuasive content that sells products or services.
You need to be good with words and have a knack for understanding what people want to hear.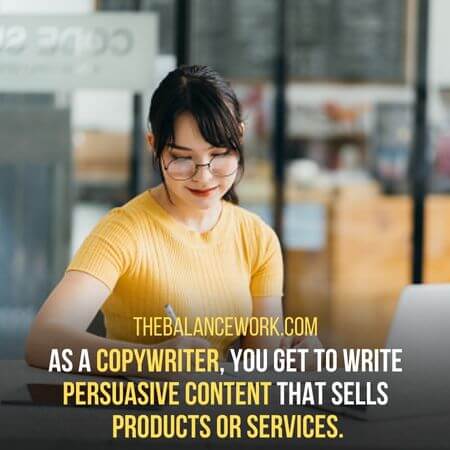 Plus, you need to be able to write quickly and efficiently. You may register for:
– Advertisements
– Sales letters
– Landing pages
– Email campaigns
Companies that hire copywriters are
– Advertising agencies
– In-house marketing teams
– Content marketing agencies
– PR firms
So with this much diversity and opportunity, its copywriting is great for people with anxiety.
12. Proofreader:
Like a small freelancing job, you could start by looking for work as a proofreader.
This is great for getting your foot in the door with some bigger companies.
As a proofreader, you will read through the text and mark any errors. This can be done with a physical copy of the text or online.
Many different companies offer proofreading services. Some of these include:
– Scribendi
– ProofreadingPal
– Kibin
These are just a few of the many companies that offer proofreading services.
If you are looking for a proofreading job, you should check out some of these companies.
13. Yoga-Instructor:
To lead a yoga class, you must be certified. You can get certified by attending a yoga teacher training program.
Yoga teacher training programs are available at many different locations.
To lead a happy and satisfied life, some move to yoga. So why not make it a profession? It will help you stay fit, and you can also earn from it.
When teaching people yoga, you must be careful of their safety and well-being.
You should also ensure you do not put too much pressure on them.
If you are a certified yoga instructor, then you can teach at many different places, such as:
– Yoga studios 
– Fitness centers 
– Community centers 
– Recreation centers 
– Health clubs 
– Hotels 
– Resorts 
– Spas 
Thus, high anxiety can be a drawback in some career fields. But it can also be an asset to others.
If you're struggling with anxiety, know that you're not alone. And that there are plenty of jobs out there that could be a good fit for you.
Relieve Anxiety With These Tips
If you're struggling with anxiety, know that you're not alone. And that there are plenty of jobs out there that could be a good fit for you. Here are some tips to help you every day:
1. Have A Routine:
One of the best ways to combat anxiety is to have a set routine. This could be as simple as taking the same route to work each day. Or always eating breakfast at 7 am. 
Having a routine gives your day structure and makes it feel more predictable. In addition, it can help to ease anxiety.
2. Take Time For Yourself:
Make sure to schedule some time for yourself each day. This is a time when you can do something you enjoy. It could be reading, walking, or taking a yoga class.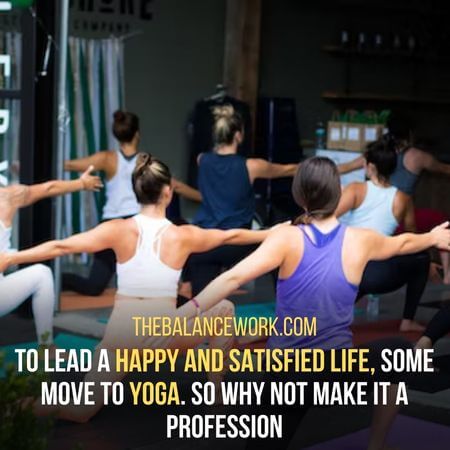 Or when you don't feel like doing anything, you should stay in bed. The main point is that do whatever makes you feel happy and relaxed.
3. Avoid Caffeine & Sleep Well:
Caffeine is a stimulant and can make anxiety worse. If you're prone to stress, it's best to avoid caffeine altogether. 
Sleep is crucial for managing anxiety. When you're tired, your body is in a more vulnerable state.
And you're more likely to feel anxious. So make sure to get enough sleep every night.
4. Meditation & Deep Breathing:
These are two of the most effective ways to calm anxiety. In addition, meditation helps to focus your thoughts and clear your mind.
While deep breathing oxygenates your blood and relaxes your body. Being in nature and getting some fresh air can do wonders for your anxiety.
And exercise is a great way to reduce stress and promote overall health.
5. Talk to Someone:
If you're feeling overwhelmed by anxiety, talking to someone can help. A friend, family member, therapist, or counselor can provide support.
They can help you develop coping mechanisms and offer guidance. When it comes to anxiety, knowledge is power.
Final Word:
Jobs for people with high anxiety can be found in many different industries. So if you have anxiety, don't hesitate to pursue your dream job.
There are plenty of opportunities out there for people with anxiety disorders. Just make sure to research and find a job that will be a good fit for you.
Last Updated on 11 months by Shahzaib Arshad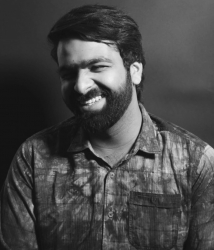 Latest posts by Shahzaib Arshad
(see all)