You must be thinking about why your boss would build a case against you when everything's going fine.
Some bosses are just like that; they are happy when you get hired, but soon after, they're threatened by your skills.
11 Signs Your Boss Is Building A Case Against You
It's normal to think why the boss will turn against you all of a sudden and treat you as an enemy instead of a friend.
The boss turned to be an opponent because he's screwed up by something you did. And he wants to get you fired as soon as possible.
But at the same time, he wants this matter to look professional and not a personal grudge.
How will you come to know that your boss is building a case against you? Here are some signs that can help you get there.
1. Your Boss Looks At You With A Detective Mirror:
During your early days, your boss was easy going and he never micromanaged your work. He allowed you to work in your free zone and never interrupted you.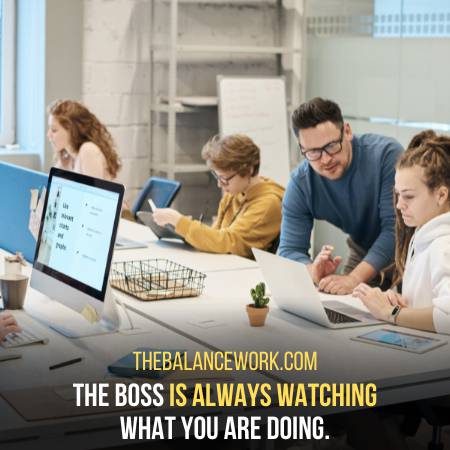 But now things have changed; he's always behind you and watches what you're doing.
The boss keeps an eye on your every action, even the trivial ones. That's because he's collecting proof against you so that he can add it to the case.
2. He's Micromanaging Your Work:
Before, your boss used to be lenient with you and gave you the freedom to apply your ideas to work. But now he points out so many mistakes in your assignments.
The boss now asks you for multiple revisions until you get fed up and say No to his orders. This is what he wants, things that show you're an irresponsible person.
He'll add these incidents in the report and show higher authorities that you didn't obey his orders.
3. Signs Your Boss Is Building A Case Against You – He Urges You To React:
As mentioned in the previous point, the boss will urge you to disobey him and give negative reactions. He'll make you do such things in front of your coworkers so that they can be a witness for him.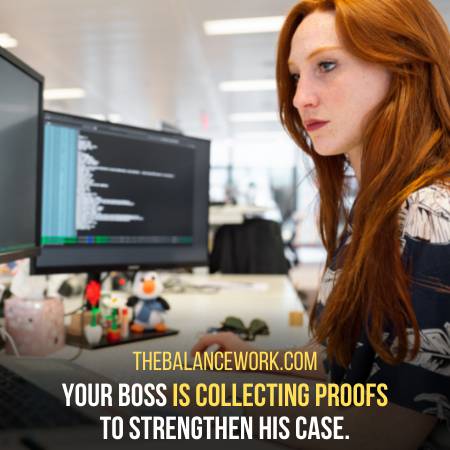 If you see your boss misbehaving with you, walk away instead of giving a furious reaction.
He's urging you to make such mistakes so that he can solidify his case against you.
4. You Get Watched Even In Restrooms:
It's a strong sign that your boss is up to something against you if he's watching you through surveillance cameras.
Your cabin has now more hidden cameras that show your boss what you're doing all day.
But it's worse when you go to restrooms and see cameras there. Isn't it creepy being watched by your boss in the restroom? Definitely, it is!
5. Signs Your Boss Is Building A Case Against You –  You Don't Get Feedback:
Your boss used to give you feedback and that too constructive one before, which kept you motivated.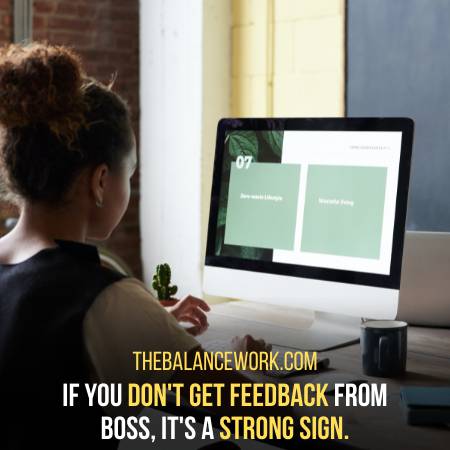 But now, he doesn't bother to deliver any kind of feedback. He might be doing so because he's setting you up to fail.
Moreover, your boss gives you vague instructions and waits for you to make mistakes. The moment you make a mistake, he finds another opportunity.
6. The Boss Knows Your Mistakes But Doesn't Help:
Your boss used to point out your mistakes and guide you throughout some projects. But now, things don't seem to make sense for you.
The boss never tells you about your mistakes, and he lets you make bigger blunders.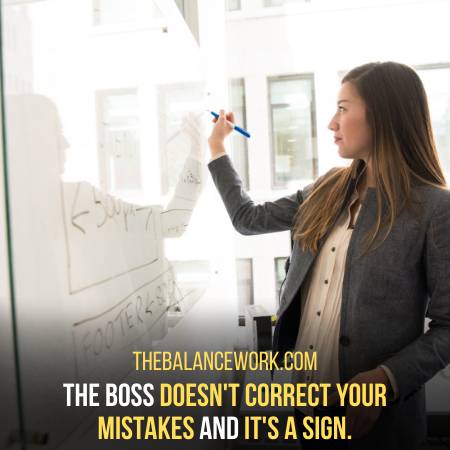 That's because it goes in his favor, and he can use these things against you.
He wants to get you fired, and that's why he collects proof to make a strong case to show HR.
7. Signs Your Boss Is Building A Case Against You – He Is Avoiding You:
When your boss is building a case against you, he'll behave a bit odd when you're in the room.
Either he feels guilty for getting you in trouble, or he's sad to lose this relationship. The boss can't maintain eye contact with you because he's hiding things from you.
In some cases, the boss might behave differently because he has a hatred for you now. That's why he prefers to be a bit distant from you.
8. Your Coworkers Behave Strangely:
Your coworkers may know what's going on in your boss's head. But they can't tell you as they don't want to put their job in danger.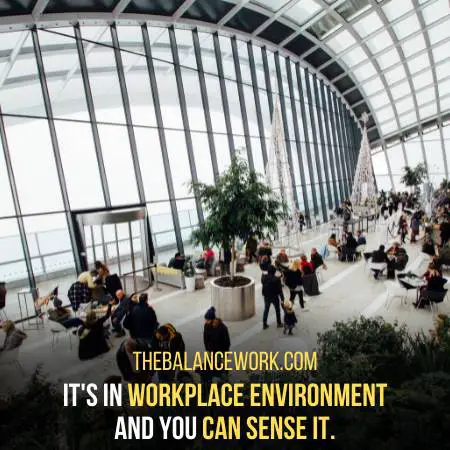 So what they do instead is they behave awkwardly with you. You can sense it through their way of talking to you.
Moreover, the coworkers will prefer to stay away from you as they already made up their minds for you to leave.
9. Suddenly You Don't Get Invited To Meetings:
Not only does your boss's behavior change, but his way of working says a lot. He works on most of the projects without including you.
Moreover, you aren't get invited to important meetings now. Instead, you don't know about these meetings at all.
The boss has already prepared to bid you goodbye; that's why he doesn't involve you in anything meaningful.
10. The Boss Changes Your Job Title:
Your boss might demote you to a lower position because he's preparing you to leave. Sometimes the bosses downgrade you and hide it by saying that they just changed your job title.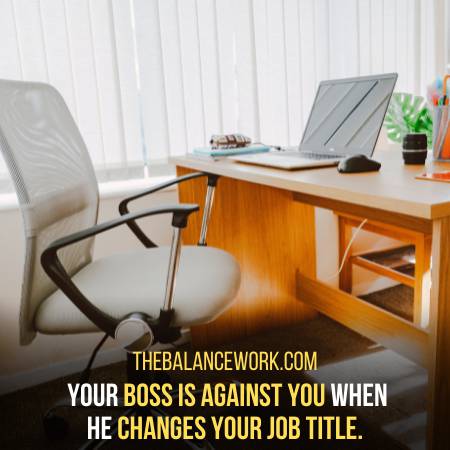 If your boss is changing your job title and calling it company policy, he must be doing something against you.
You can cross-check this title-changing policy by asking your coworkers. But none of them will be experiencing this because it's only for you.
11. You Get Impossible Deadlines For Work:
Once your boss has decided that he wants to get rid of you, he'll do anything possible in his capacity.
While he's building up a case against you, he'll need so many proofs to make it stronger.
That's the reason he'll give you overloaded work with impossible to meet deadlines.
So that when you're unable to meet those deadlines, he can label you as a failure.
How To Get Out Of This Situation? – 5 Tips To Follow
If you want to keep your job and don't fall victim to some trap, you should take measures to save yourself.
Your organization and your integrity matter to you the most, so here's what to do when your boss is building a case against you.
1. Be Responsible For What You Do:
If you've been throwing other people under the bus for your mistakes, then stop doing so.
No matter what, always own your mistakes and learn from them. Talk to your boss and apologize if necessary.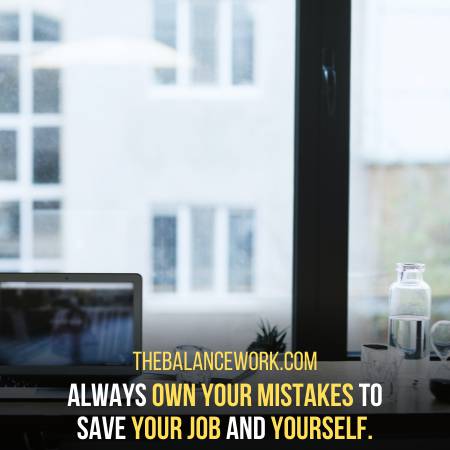 When you start to take responsibility for your actions, your boss will see you as a responsible person. He might drop taking action against you.
2. Avoid Answering Phone Calls::
You must keep your behavior professional during working hours if you don't want to get in trouble.
If you're laid back and gossip on phone calls instead of working, your boss might use this as proof against you.
So avoid any phone calls that are not necessary while you're working at your desk.
3. Bring Improvement To Your Performance:
If this is your performance, that's bothering your boss and urged him to build a case against you. You should start working on your performance.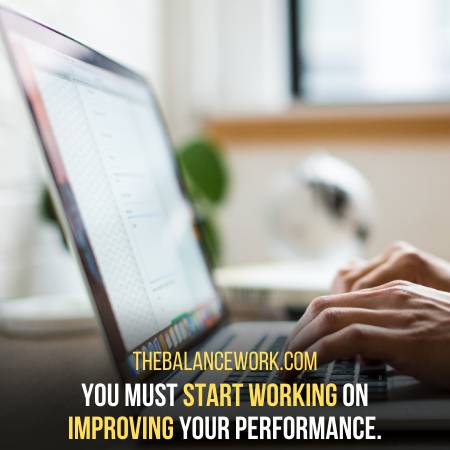 Bring more ideas to your boss and add some spark of creativity to your assignments. That will make your boss believe that you've been putting in efforts to perform better.
4. Talk To Your Boss And Clear Doubts:
If you see your boss collecting proof against you, it's better to talk to him and clear his doubts directly. Ask him what's making him turn against you and offer solutions from your side.
Reassure your boss that you aren't up to something evil and you don't want the company to suffer. Reaffirm in front of your boss that you'll do your best.
5. Go The Extra Mile:
Make yourself an expert in that new software that's just been introduced in the company. You must do your best and make a positive contribution that has a long-lasting effect.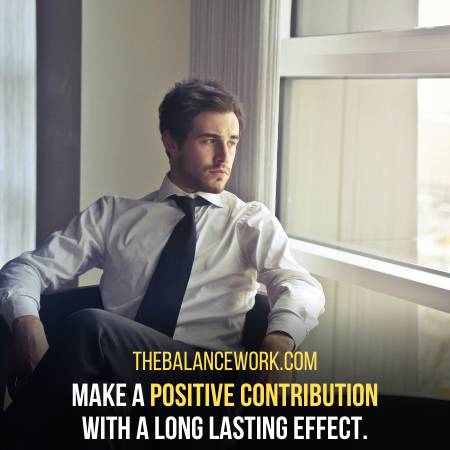 Help out your team and coworkers by going out of your way.
Anticipate your boss's needs and provide solutions to his problems. When you go the extra mile, your boss will recognize your contributions.
Frequently Asked Questions
How Do You Tell If Your Boss Is Trying To Get Rid Of You?
Your boss is surely trying to get rid of you if you don't get new and challenging assignments or projects. He avoids you and doesn't support your professional growth like he used to before. Also, he's micromanaging your every task.
How Do You Know If Your Boss Is Toxic?
A toxic boss keeps unrealistic expectations with impossible to meet deadlines. He uses authority to dictate you and your coworkers. Such bosses never let you held them accountable and uses reactive decision-making.
How Do You Handle An Undermining Boss?
First of all, make sure you're dealing with a bad boss, and it's not you who's overreacting. Identify your boss's intentions behind his actions. Don't let this process affect your work, and set boundaries to save yourself from your undermining boss.
How Do You Know If Your Boss Trusts You?
A boss who trusts you will always put you in charge of important projects and initiatives. Bosses give their most important projects to the most trusted employees. If you're getting to work on new and challenging assignments, then you won your boss's trust.
Conclusion
When your boss turns against you, he starts sending signals that show you're no longer his go-to person. These are the very signs your boss is building a case against you.
And now he has prepared a fat report with proof. You can guess it from the signs listed in this article.
But the moment you realize what's happening, focus on keeping your shit together. Don't lose your mind and think about what you're going to do next.
You can share your experience in the comment section below.
Last Updated on 4 months by Aleena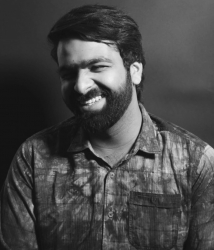 Latest posts by Shahzaib Arshad
(see all)